I visited Montreal in July 2017 for a business conference and extended my trip to incorporate a weekend stay so I could explore the area in my spare time. There's so much to see and do in that wonderful city! I plan to write a separate post soon with recommendations for general must-dos, but first I'm excited to share my picks for some of the best made-for-Instagram spots.
Parc du Mont-Royal
Perched high above an urban park that was designed by the same landscape architect that did Manhattan's Central Park, Mount Royal Park has a lookout point that gives you sensational views of the city.  If the weather is good and you're in the mood for a little exercise, you can walk there from the downtown area and hike to the top. The climb will get your heart rate pumping, so be mentally prepared for that. Not in the mood to break out a sweat? No problem. Just call a taxi cab or Uber.
Vieux-Port de Montreal
The old port of Montreal is a great place to visit because there's always something going on.  Whether you want to go zip lining or take a slow stroll along the river, eat from a food truck or dine in a restaurant, it's all up to you. What's more, there is a giant observation wheel there that is an iconic landmark. It gets #instalove 24/7.
Palais des congrès
The multi-colored glass walls of Montreal's convention center, Palais des congrès de Montréal, are like visual beacons competing for your camera's attention.  A striking combination of 332 colored panels and 58 transparent ones, the end result is like a beautiful kaleidoscope that creates a neat backdrop for your pics.
Notre-Dame Basilica
This jewel in Montreal's hat serves as a parish church, and is one of the oldest examples of Gothic Revival architecture in Canada.  The interior will stun you with its ornate design and works of art that are spread throughout the sanctuary. At special times of the year, I heard you can sit in the second-floor balcony and hear their organist play beautiful pieces from great composers.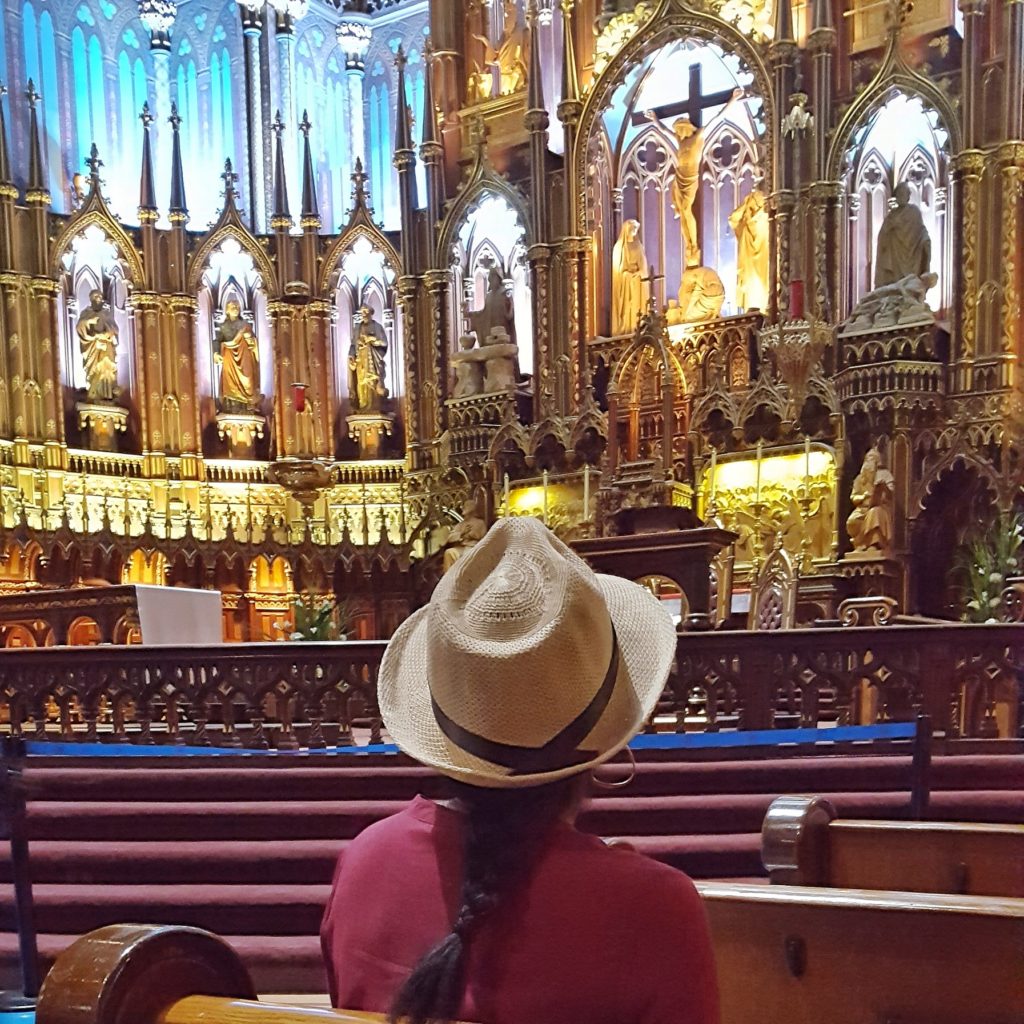 Old Montreal
Almost every street corner in Old Montreal is aglow with 'Gram potential. Brimming with beautiful, historical buildings – many of which date back to the 1600s – this neighborhood is a thriving community and tourist mecca ripe for exploration. I particularly liked the train tracks because they gave me the whimsical feeling of old-world adventure.
The stoops
Slightly different to the wider versions seen at the front of New York brownstones, the stoops in Montreal lead to very elevated doorways that make them stand out against the flowered trellises and imposing architecture of the many lovely neighborhoods. Side note: Before snapping the photo, I'd caution you to ask permission from the homeowner before just going to sit on their stoop like I did. LOL.
Saint Joseph's Oratory
A magnificent dome church on top of a hill, this building was founded in 1904 by a man named Brother Andre who started out as a doorkeeper at the Collège Notre-Dame across the street. It is said he saved money from his tips to pay for construction on the building that is now a place of worship, art, music, and culture. I didn't go inside, but I learned it had more than  200 nativity scenes from over 100 countries on display.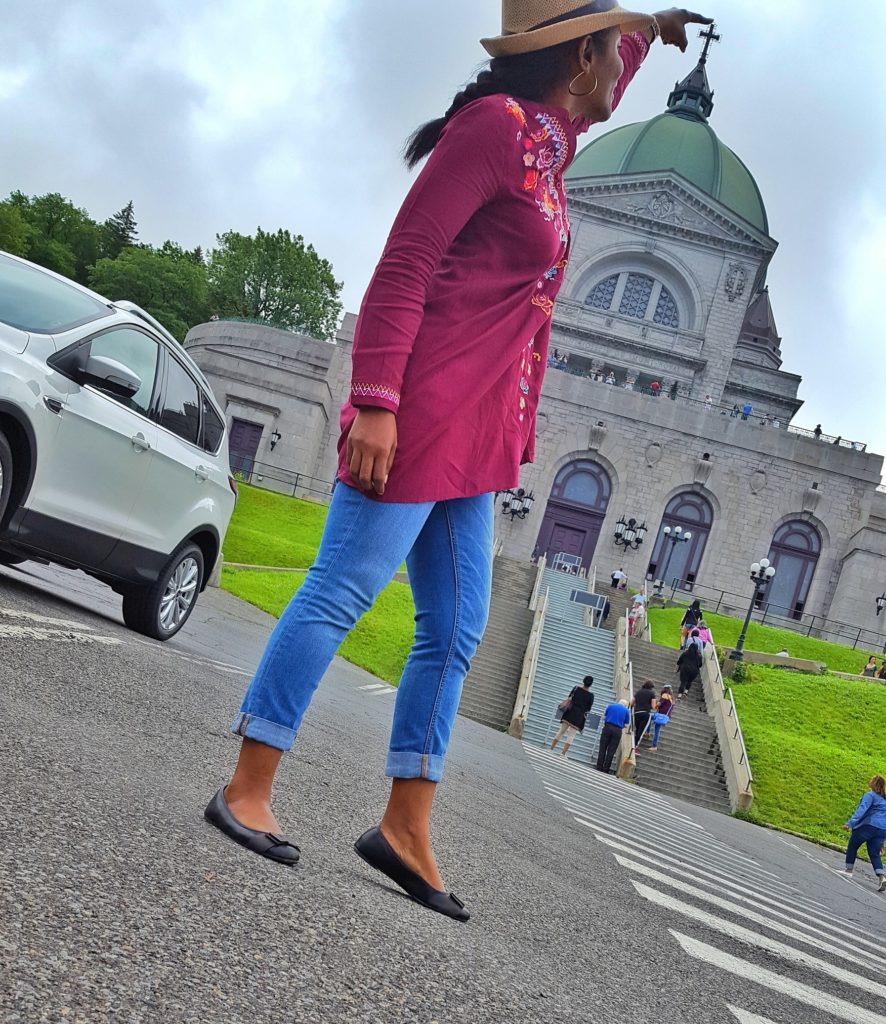 Maison Saint-Gabriel
This museum is a throwback to the 1600s, a time when Marguerite Bourgeoys set up a place to house "king's daughters"  – young women sent from Paris to Montréal to find husbands. I suspect those that didn't marry ended up living a not-so-easy life, because they lived off the land with not much outside help, and survived by using primitive tools and sleeping in narrow beds and drafty rooms for comfort.
If you liked this post, please share it with your network.