Finding the right gift at the right time and for the right price can often be a challenge. But what if I told you it IS possible to tick off all the names on your to-do list before Christmas and not break the bank at the same time? This week I walked into one of my favorite off-price department stores (Marshalls) and ran into a nicely arranged travel aisle filled with useful gadgets and products. Of course, I immediately stopped to look for goodies so I could share my finds with you.
Below are 10 gift ideas under $10 for that travel-obsessed person in your life. (Costs listed were seen in Marshalls as at December 16, 2019 and could expire at any time.) You can pair two products together, create a larger bundled package, or send one small gift every month for a year if you're trying to score extra points with someone.
Oh, by the way. In case you're wondering, this post is not sponsored. You'll note there are no affiliate links and obviously no fancy product photo shoot. It is simply my spur-of-the-moment gift to you (insert heart emoji).
Pressure reducing ear plugs
Regardless of whether you're flying first class or coach, experiencing an earache on flights can be extremely painful. So, chances are any frequent traveler in your life would appreciate owning a set of earplugs that reduces the pressure in their ears and helps them get comfortable during flights.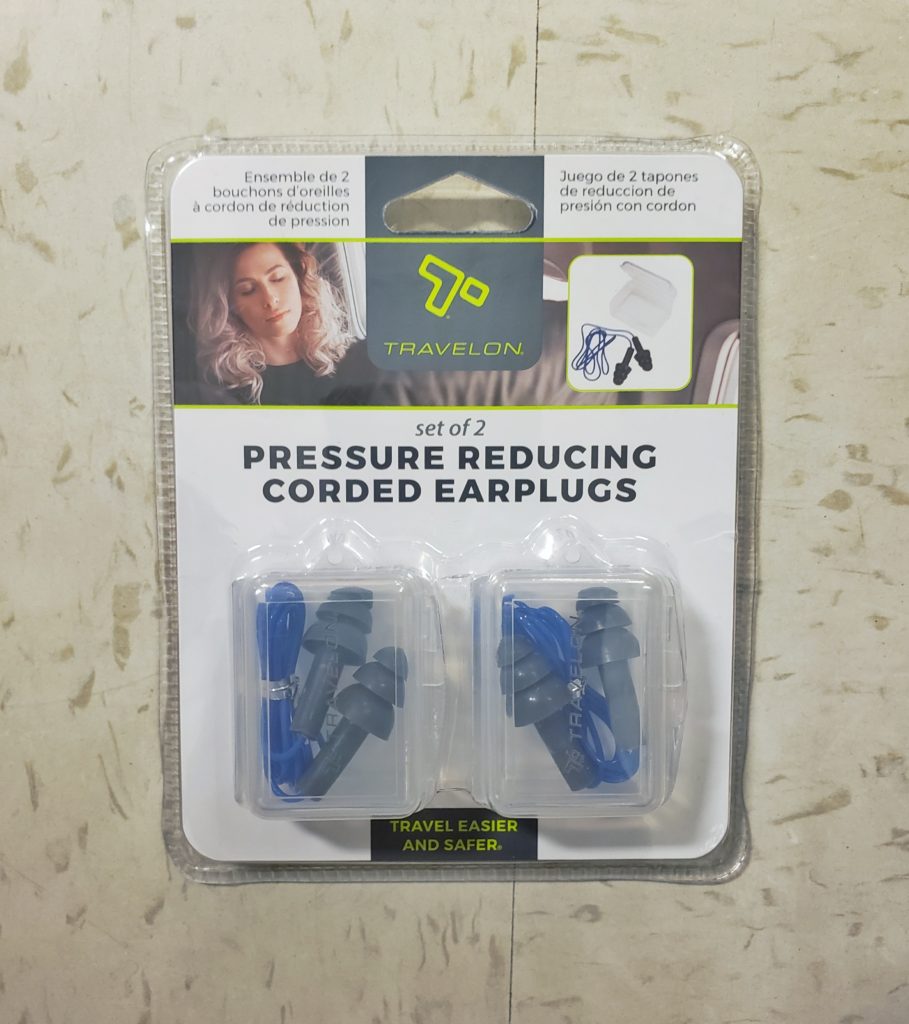 Cost for this Travelon Set of 2 Pressure Reducing Corded Earplugs, US$5.99
A travel blanket
This gift idea sounds simple, but you know that some airlines don't clean or replace their blankets between every flight, right? In fact, you might be surprised to learn how infrequently airline blankets actually get washed. Why not save your friends or loved ones a possible germ invasion and buy them their own snuggle buddy instead?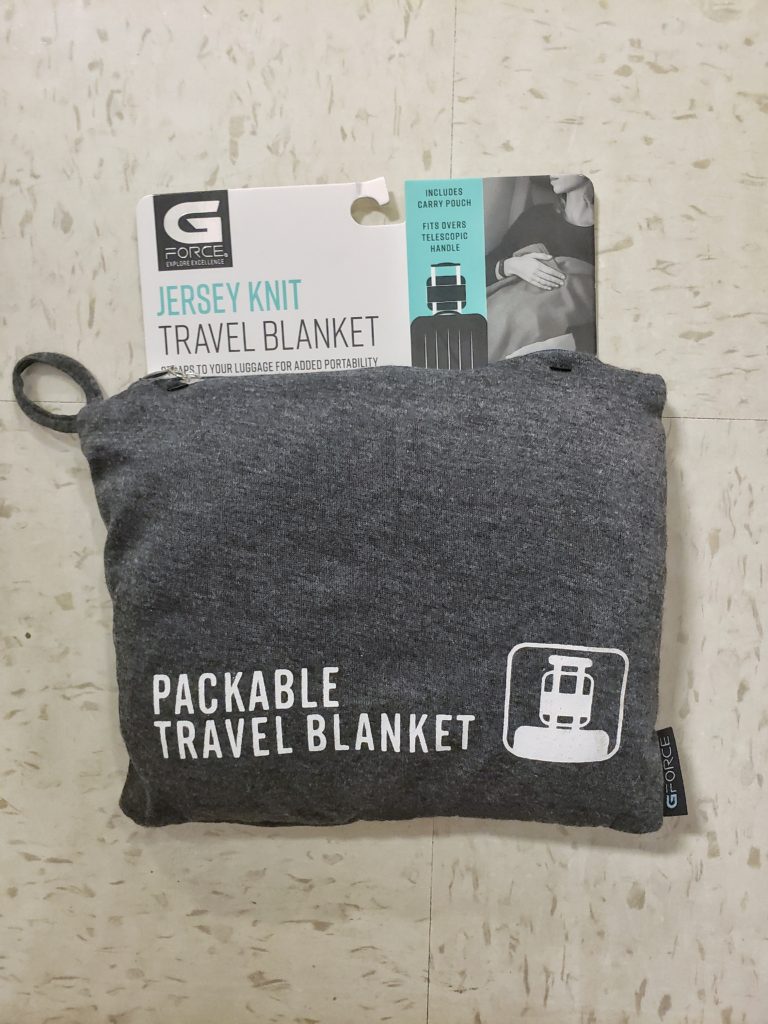 Cost for this G Force Jersey Knit Travel Blanket, US$9.99
Packing cubes
All the travel experts say incorporating packing cubes into your luggage-filling technique is one of the best ways to maximize space. It also allows you to keep items organized. In some instances, it helps you learn to pack your life in a carryon and save on outrageous baggage fees, too. This colorful 3-pc set has double zippers for convenient access and cool phrases like "Away We Go" and "Adventure Awaits" for travel inspiration.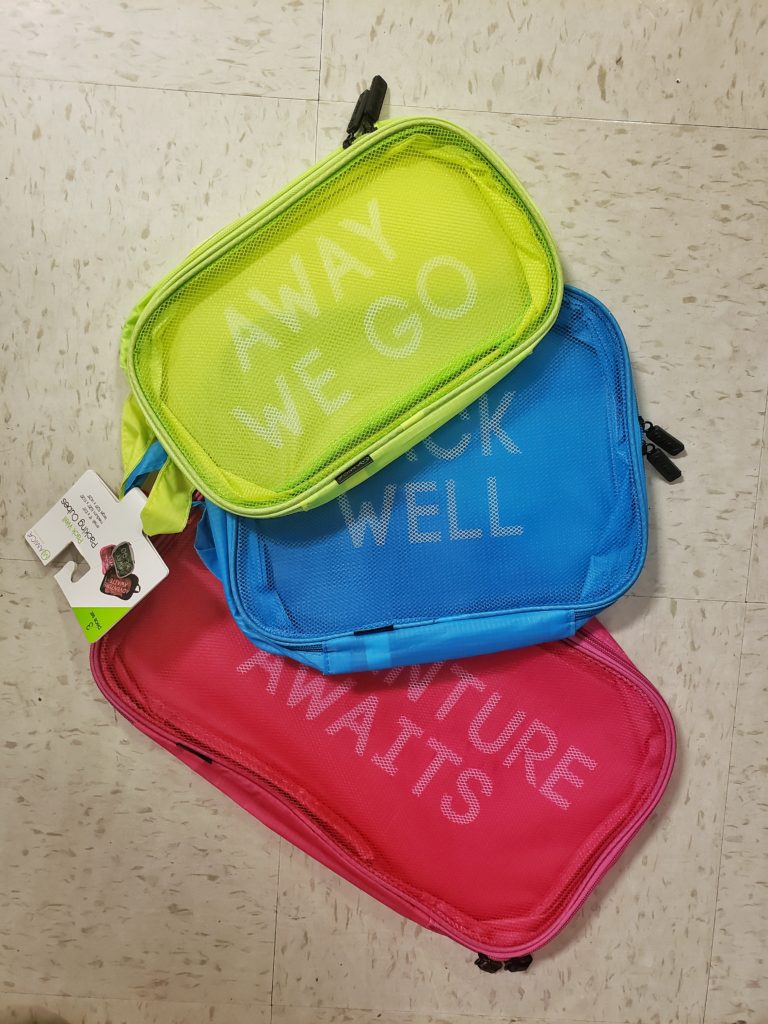 Cost for a Miamica Pack Well Packing Cubes Set, US$ 9.99
A folded backpack
Is there a legit souvenir shopper on this planet who wouldn't appreciate having an extra bag that easily packs into its own front pouch for convenient and compact storage? Certainly not! It's the perfect solution for unexpected shopping finds, and it is also super handy to have for full-day excursions and beach trips where you need to stash snacks, suntan lotions, shades and riveting reading material as well.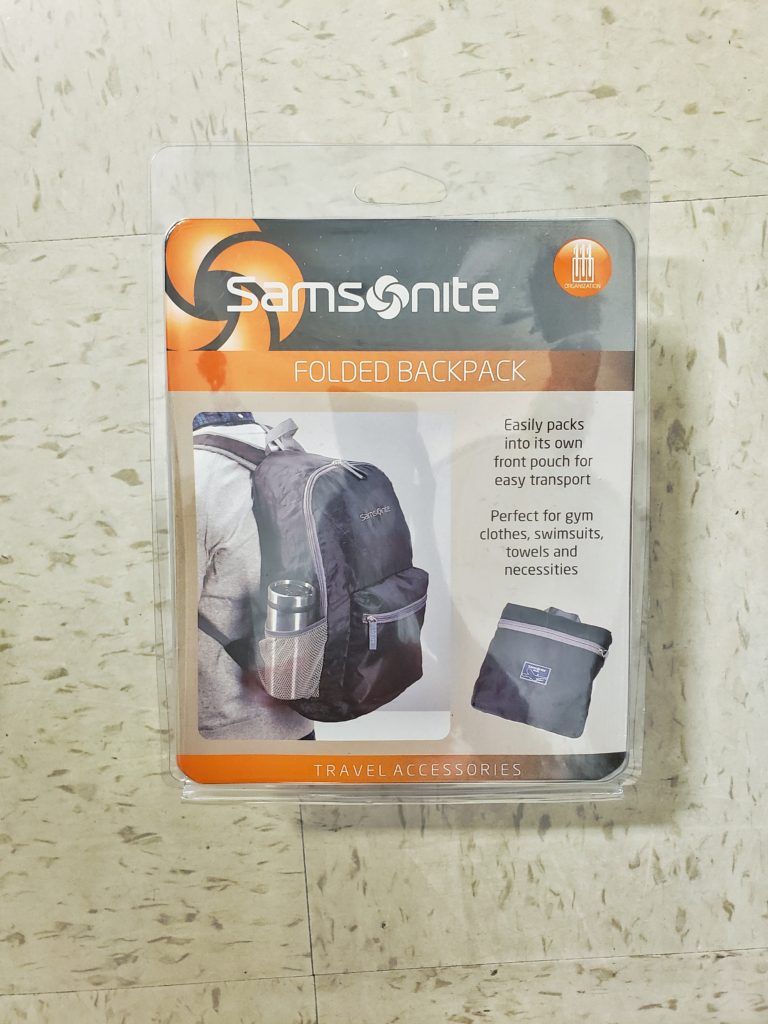 Cost for this Samsonite Folded Backpack, US$9.99
All-in-one pillow protection
The things I've read about the germs that lurk in hotel rooms would alarm even the bubbliest optimists among us. And when I see reports of undercover videos showing maids merely fluffing the pillows, and not replacing them, I cringe. Why not buy a pillow protector to guard against some of those questionable cleaning practices? It's one of those gift ideas under $10 that could possibly save hundreds later in medical bills. Let's equip friends and family to walk away from the dust mites, allergens, and bed bugs – plueaase!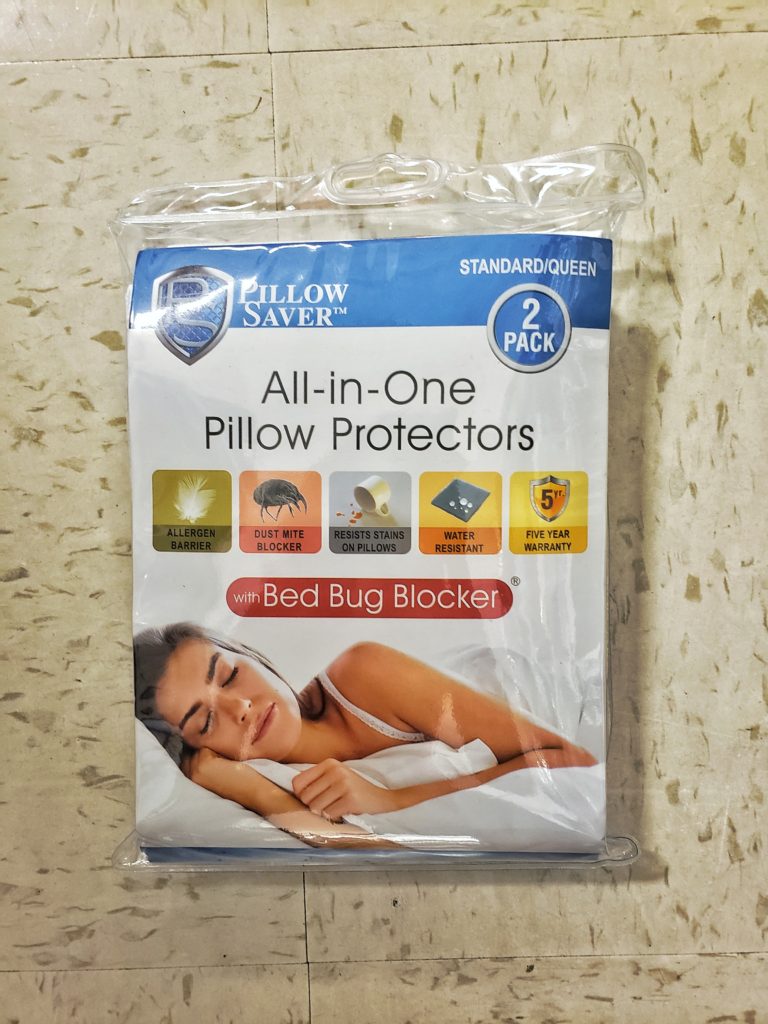 Cost of this Pillow Saver All-in-one Pillow Protector, US$ 5.99
A waterproof pouch
If you know persons who enjoy doing water-based activities while on vacation, a waterproof pouch that will protect their smart phone from accidental spills is always a good gift idea. Even though some of the latest handsets were designed to be water-resistant, not everyone can afford Samsung and Apple's top-end prices, and nothing ruins a great kayaking trip or beach day faster than having to deal with the aftermath of a ruined smart phone. A clear waterproof case may be just the good phone karma we all need to keep things safe and dry.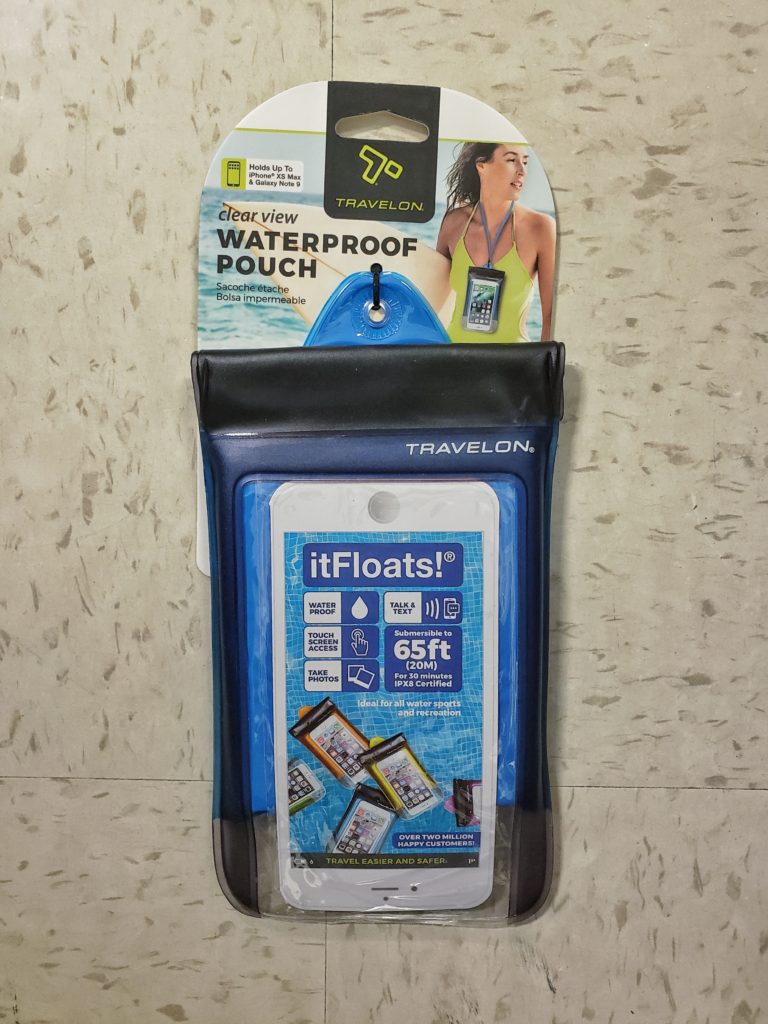 Cost of this Travelon phone case, US$5.99
Reusable laundry bags
Do you ever notice the tacky-looking plastic bags hanging in hotel closets? Well, it may be time to help reduce our collective carbon footprints while we sort our whites and bright colors on-the-go. Who knows? A fashionable and expandable laundry bag that is reusable might be just what your favorite travelers are looking forward to in their life.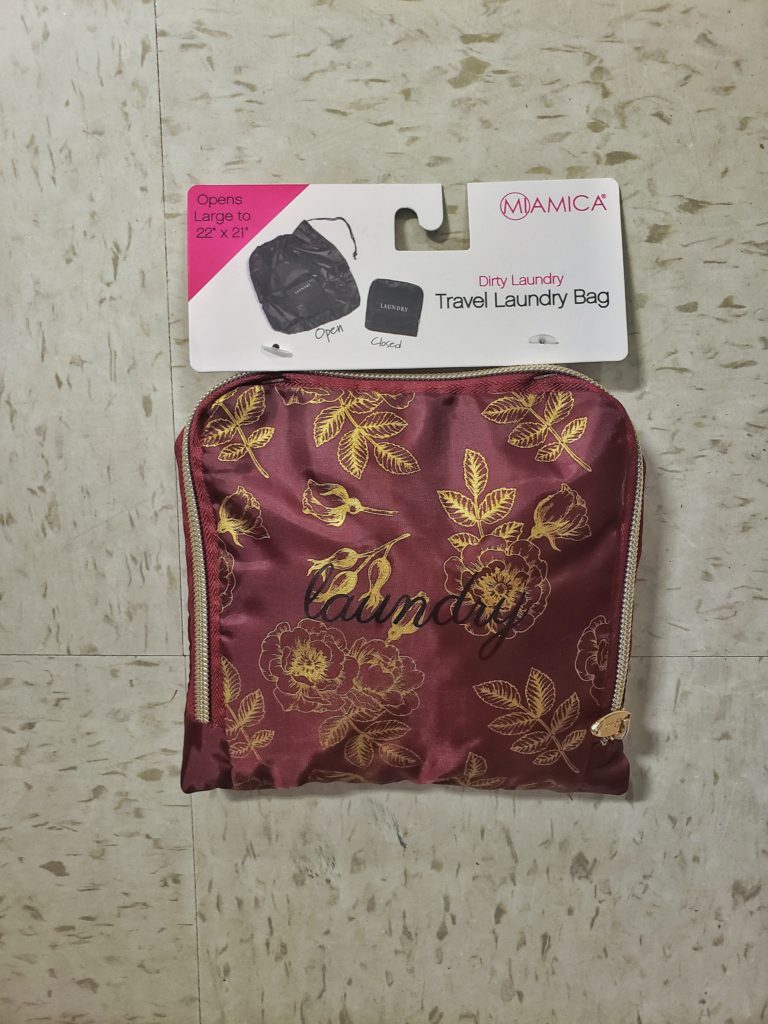 Cost of this Miamica Travel Laundry Bag, US$6.99
TSA Compliant Clear Security Case + Travel-Sized Bottles
Now that the Transpiration Security Administration (TSA) has placed restrictions on the amount of liquids allowed on flights, owning travel-sized containers that hold 3.4 ounces (100 milliliters) or less per item is key. Why not gift your jetsetter with a set of those bottles in a clear case to store their gels, shampoo, lotion, body wash, and more? It's a far more polished look than having to haphazardly pull out Ziploc bags at the check point counters.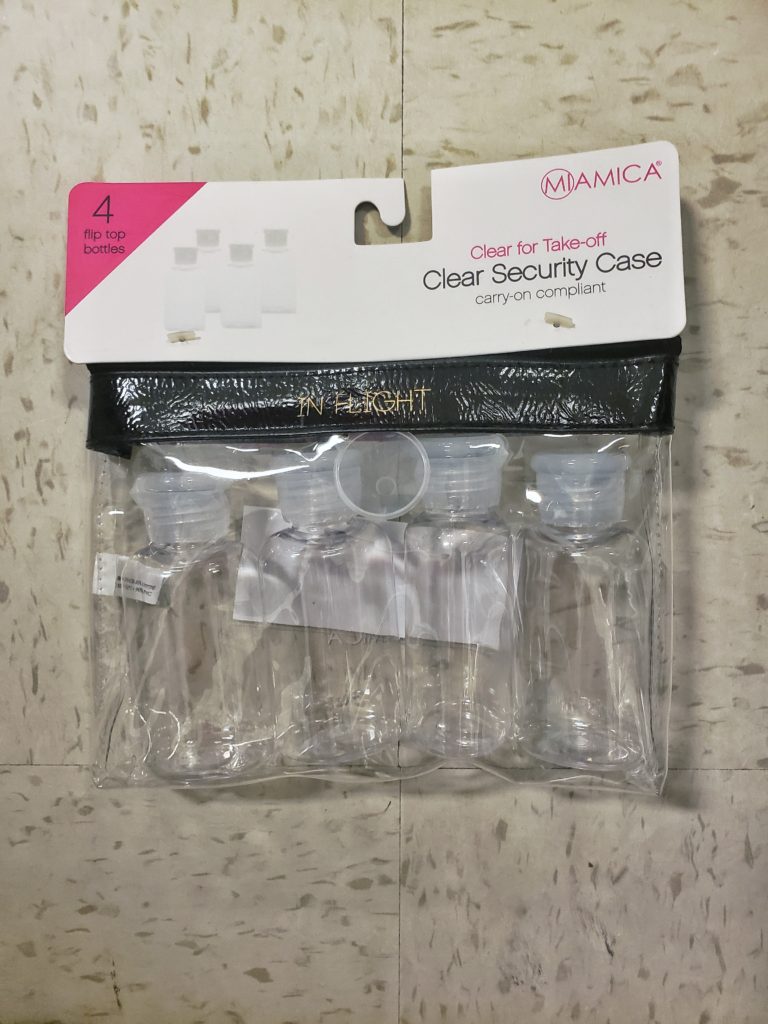 Cost of this Security case + bottles, US$5.99
Pill Case and Organizer
It's hard enough trying to follow a strict medication schedule at home, and for seniors or people with health conditions, it can be even more challenging when traveling. The good news is you can help reduce some of that stress away by gifting them with a pill case and organizer that will keep them coordinated. Of course, it will also make their lives so much easier.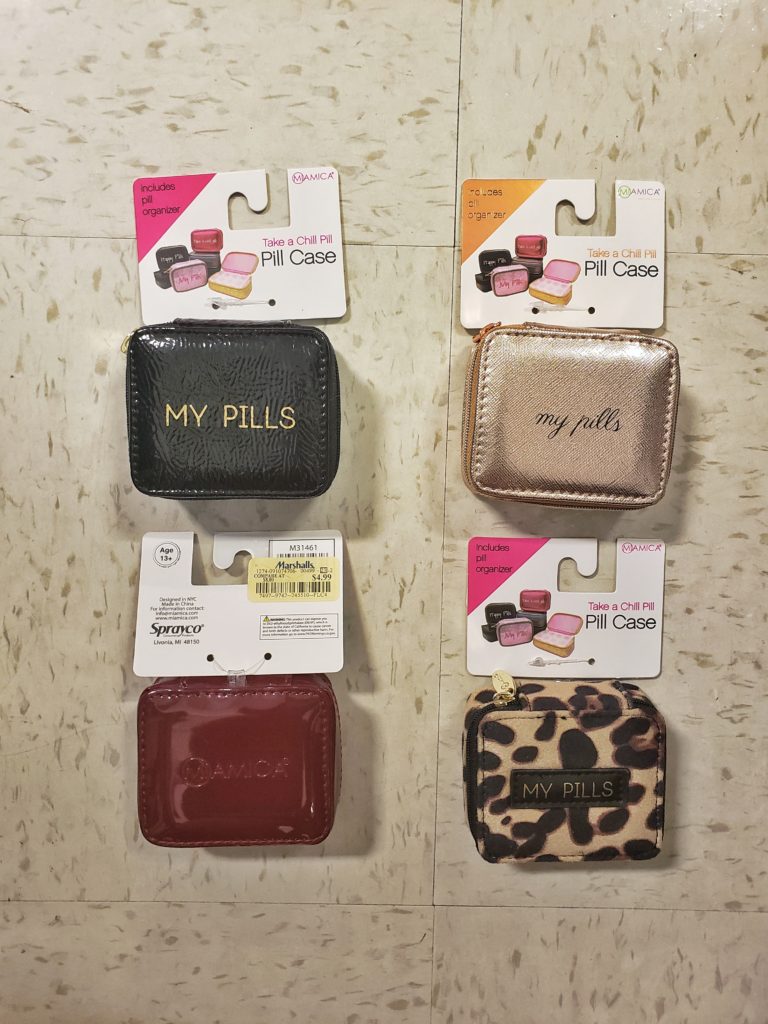 Cost of colorful Miamica pillow cases, US$4.99
Easy to Spot Luggage Tags
When faced with rows of similar looking suitcases on an airport carousel, it's always nice to have special identifiers on your luggage to make it easy to spot. One of the ways to do that is to buy eye-catching tags that use color and clever one-liners to create distinction and show a little personality. That way, the traveler in your life will have bags that stand out from the crowd. The sooner the luggage gets spotted and picked up, the faster the holiday experience begins. Believe me, they will love you for it.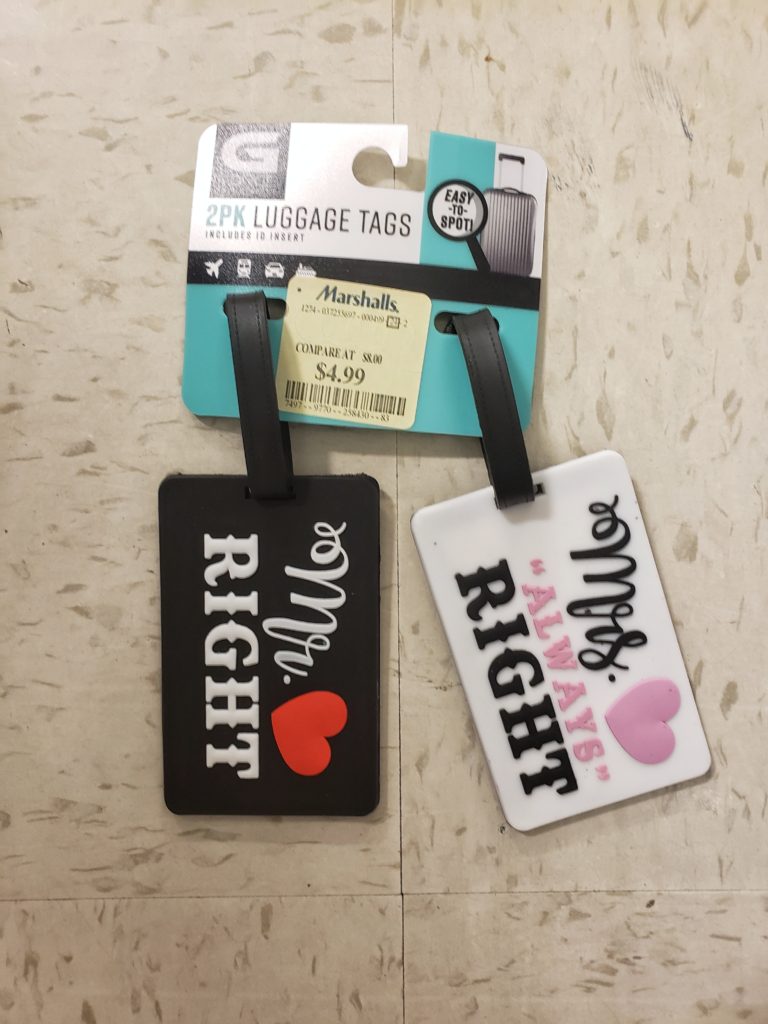 Cost of this cute pair of G luggage tags, US$4.99
Go cop your deal now. These offers are for a limited time only!
_
Now it's your turn to share. Can you think of any other gift ideas under $10 that I can add to this list?