Hello, and welcome!
My Travel Stamps is a travel blog that chronicles funny, memorable, awkward and inspirational experiences from my vacations.  Each trip births a story, and this site is a culmination of those adventures.
Tell me, what are the odds that a usually poised female tourist would fall head first down the steps of a packed double-decker bus in London?  In my case, 100:1. In between righting myself and trying to figure out where I was bleeding, the shocked passengers had to yell for the erratic driver to stop.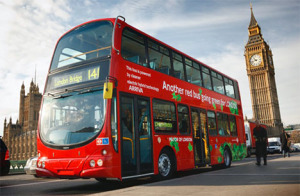 Next question: Have you ever found yourself in the wrong place at the wrong time on holiday? Well, we can trade stories on that, too. I was in Manhattan on the morning of 9-11 playing tourist, totally clueless about what was about to ensue.
Besides that, I've torn a shoulder tendon in Tobago, been chased by pigeons in Venice, and almost got tossed out of Amsterdam's Red Light District for pointing my camera where it didn't belong.
Take heart, though. In between all my 'Calamity Jane' incidents, I have had many inspirational moments, too.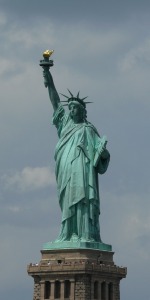 When I visited Robben Island and saw the bleakness of Nelson Mandela's jail cell, I finally began to understand the indestructible nature of the human spirit. And when I saw the pyramids in Cairo – iconic landmarks built by a civilization that didn't have conveyor belts and large-scale construction equipment at its disposal – I stood in awe of the architects of that time.
You can use each of my stories as source of inspiration for future travel, or to compare notes on places you've been to before. Read through to my Editor's Notes section in order to get my take on things like cultural nuances, currency conversions, entry requirements, vacation package deals, and general cost saving tips.
If you like my blog, please click on the subscribe button at the top right corner of the site to register for updates. That way you can continue to laugh with me, talk with me…and roam this wide big world with me!