Are you flying into Memphis stoked about your new adventure but a little concerned you'll be short on time to explore the city? Don't stress. I was there for a three-day weekend and still managed to have a blast, so you can too.
Since I knew I wouldn't have much time to run around town, the first thing I did was ask my cab driver what were the top three things I just had to experience while there. Without skipping a beat, he recommended "the river, the music, and the food." Well, regrettably, with a full day devoted to an event I was attending, I didn't have time go on one of the many river rides, some of which take you all the way down to New Orleans. However, I did treat my stomach, my ears and my hips quite generously. How so, I hear you asking. We'll get to that in minute, hunnie. Just keep reading!
These are my top suggestions for things to see and do if you're short on time in Memphis:
Eat, eat, EAT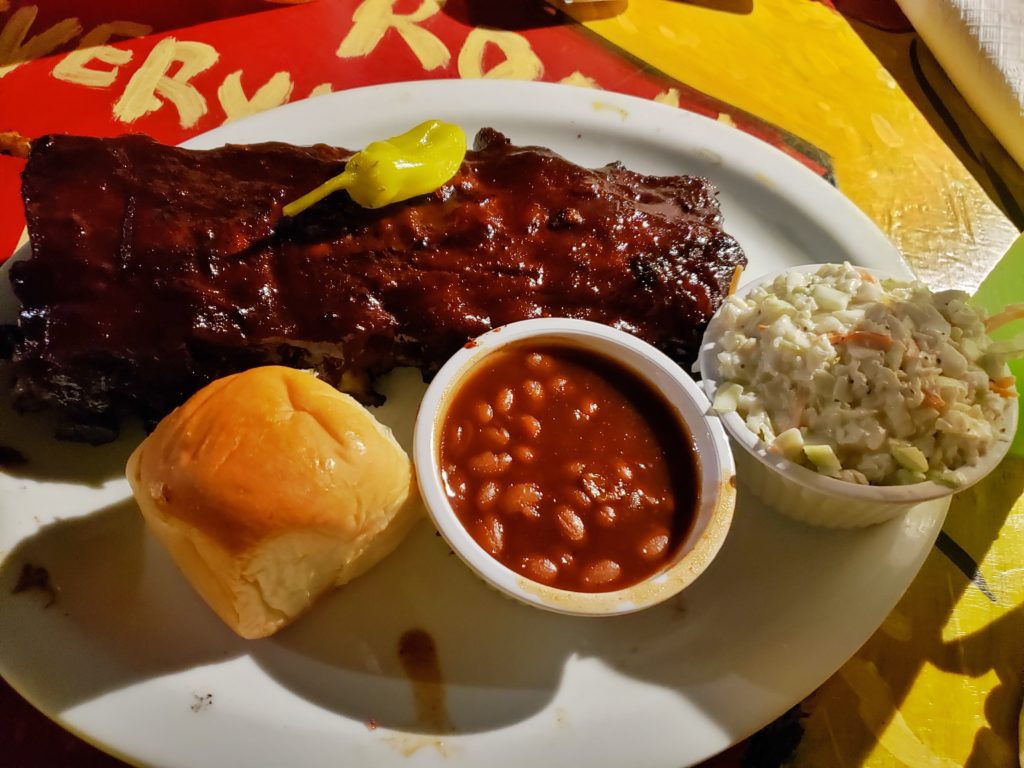 My driver wasn't exaggerating when he said Memphis was known for its food, and it's by no means just a one-hit culinary wonder that solely serves up sumptuous barbecue. Whether you like chicken, steak, pulled pork, or delicious soul food, Memphis has it all in abundance. I'm 1000% serious. You cannot leave without first filling up your plate and then devouring everything in sight – at a restaurant or two.
The Rendevous, an old-fashioned eatery in a large basement dining room, is known for its hearty servings of ribs and sausages in a vinegar base, topped with dry-rub spices. Central BBQ is another hot spot, but their specialties are wet ribs and nachos. For some home-cooked styled meals with tummy-rubbing sides like mac and cheese, black-eyed peas, beans, candied sweet potatoes, cornbread and more, 99¢ Soul Food Express, Alcenia's and Gus's Fried Chicken come highly recommended. Feeling for lighter, breakfast and brunch fare? Blue Plate Café on South Court Avenue may be just the answer for you. The service is friendly and brisk, and they serve warm maple syrup with their pancakes. Yum.
Immerse yourself in the music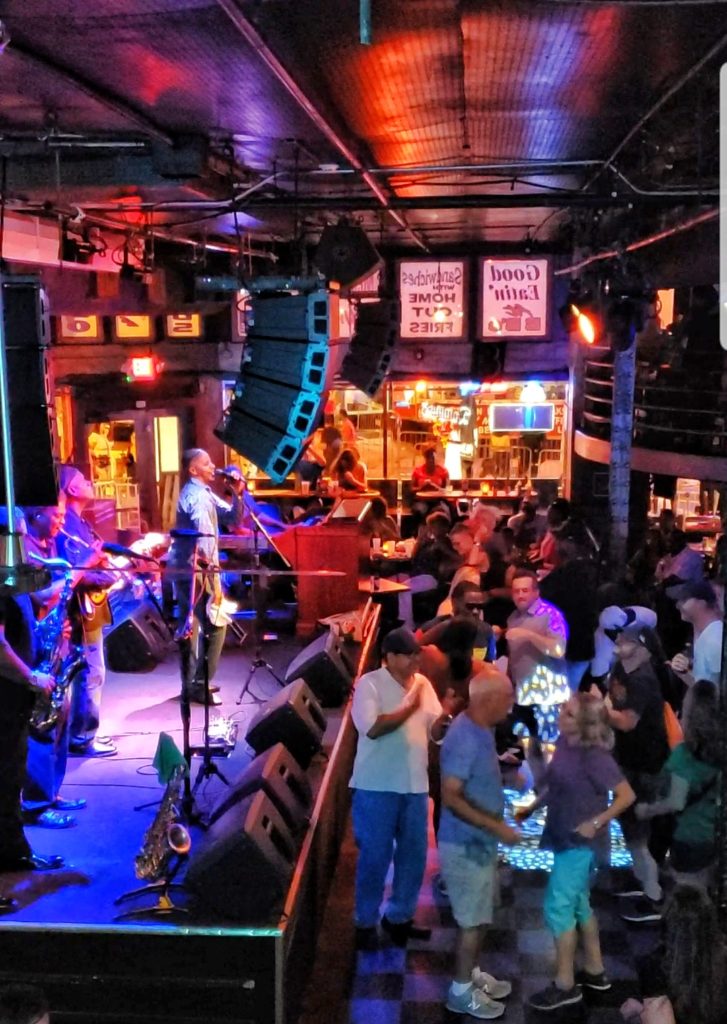 When one town can offer up world-famous entertainers like Elvis, B.B. King, Johnny Cash, Otis Reading, Isaac Hayes and more over time, that's got to be worth looking into, right? Music sits on you like a second skin and feels as natural as the air you breathe in Memphis. You can take the historic route and visit one or more of the many venues that chart the musical journeys of the city's beloved hitmakers, or you can immerse yourself in the present and enjoy the soulful sounds of many talented musicians that play live music daily.
For a foray into the area's ties to rhythm-n-blues, rock n' roll, gospel and jazz, visit either the Stax Museum, Sun Studio, Blues Hall of Fame, Rock 'n' Soul Museum, Graceland, or the Memphis Music Hall of Fame. Then time travel to today and head to Beale Street to sway your hips to the blues. There are several places to choose from, like Blues City Café and Rum Boogie Cafés Blues Hall Juke Joint, but as far as I am concerned, B.B. King's Blues Club is where it's at. There is a $10 cover charge to watch the show even if you're dining, but the food, the drinks, the melodies and the atmosphere are definitely worth it.
Visit the National Civil Rights Museum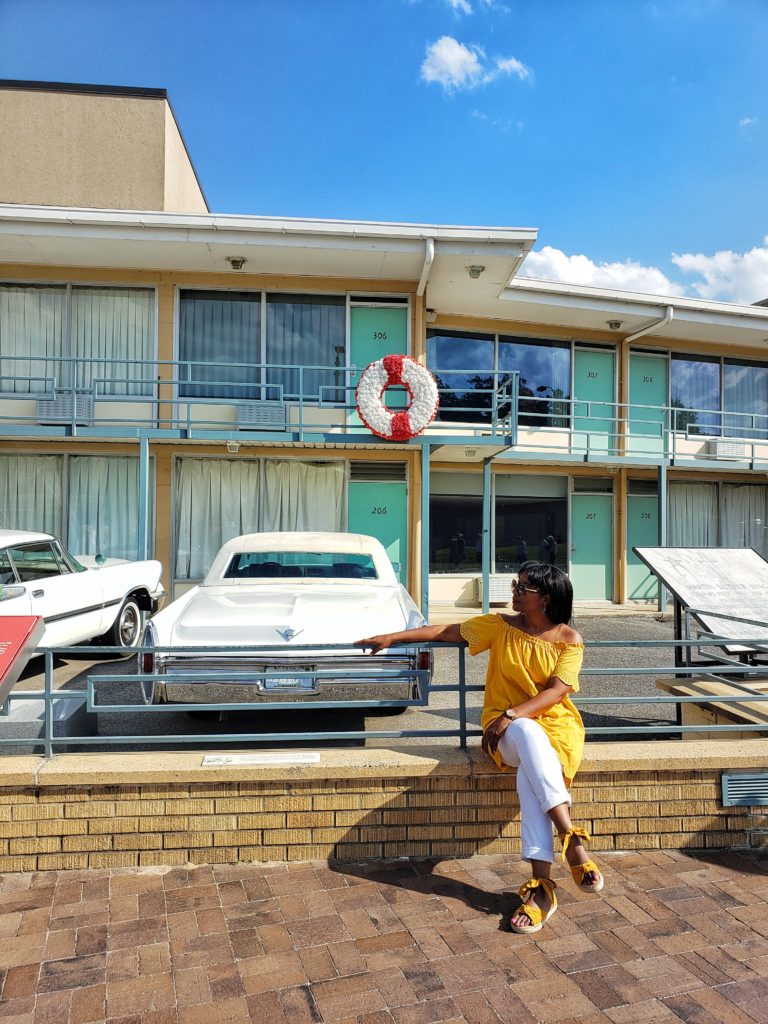 The National Civil Rights Museum, housed in what used to be the Lorraine Motel, is a riveting and emotional learning opportunity for ALL people (not just during Black History Month), and one which is especially poignant for people of African descent. The self-guided tour starts with a brief film and subsequent exhibits are arranged in chronological order to relay key milestones of the American Civil Rights Movement, going from slavery up to 1968. It is also the location where Dr. Martin Luther King was assassinated.
I found it hard to believe that his end came so violently after a life devoted to peaceful protest, especially seeing that only four short years before he had penned his Nobel Peace Prize acceptance speech in Bimini (The Bahamas). The entrance fee to the museum also includes access to the boarding house across the street, which shows you the window from which the sniper fired the fatal shot.
Check out the street art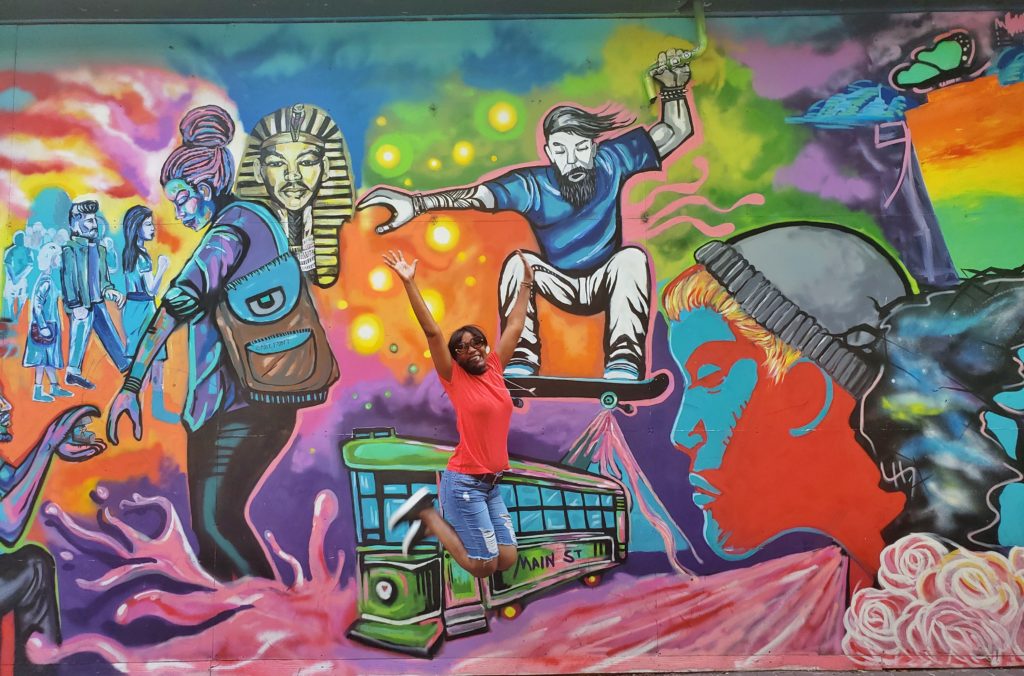 Like almost everything else in the city, the art and culture scene is poppin' too. In addition to interesting galleries, there are tons of colorful wall murals with varying sizes and themes, so if graffiti art is your jam and you are short on time in Memphis, check out this Downtown Memphis Mural Guide to pick your Instagram backdrop spots ahead of time. Most places are super easy to get to with the trolley, walking a few blocks, or via the bus or a cab.
Have you been to Memphis? What else would you recommend?