Often referred to as America's Paradise, The United States Virgin Islands is a group of breathtaking islands nestled in the eastern Caribbean, a little over 1000 miles southeast of Miami and 1,500 miles from New York City. Each of the four main islands has its own claim to fame, but St. Thomas, the capital, is home to a busy cruise port and airport, so it's usually the first stop on any wanderluster's journey.
Earlier this year, I jetted there to enjoy my fair share of fruity drinks, turquoise blue waters, jaw-dropping views and small-island hospitality before hopping over to Scrub Island Resort to celebrate my birthday. With only two days on the ground, I had fun, but activity wise I didn't even scratch the surface.
Below are my suggestions for 6 fun things to do in St. Thomas, USVI if that country is on your bucket list.
Laze on the beach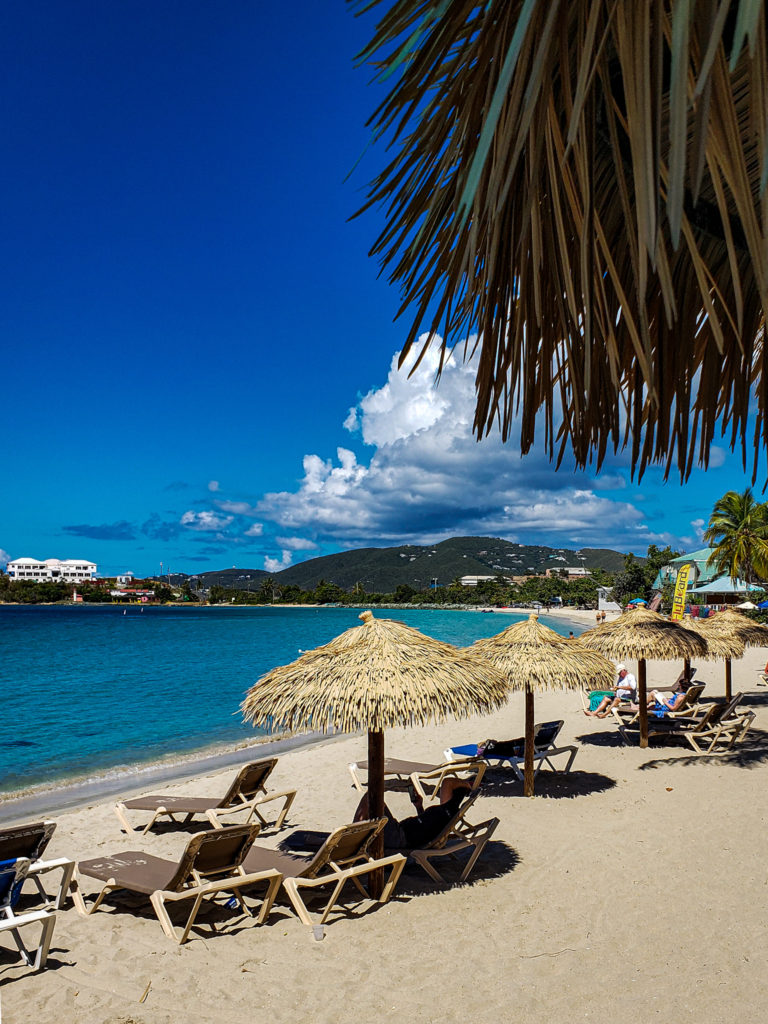 According to this St. Thomas Beach Guide, they're about 40 stretches of sand or intimate coves to choose from. Some of the most popular ones are Magens Bay, Secret Harbor, Brewer's Bay, Coki Beach, Sapphire Beach, Hull Bay and Lindquist Beach, among others. I don't know about you, but there's just something about a palm-fringed shoreline that unleashes my inner do-nothing-at-all-but-lay-under-the shade-or play-in-the-water beach bum. But if you're hankering for more action, you can easily rent gear to go snorkeling, scuba diving, jet skiing or stand up paddle boarding.
Go on an island tour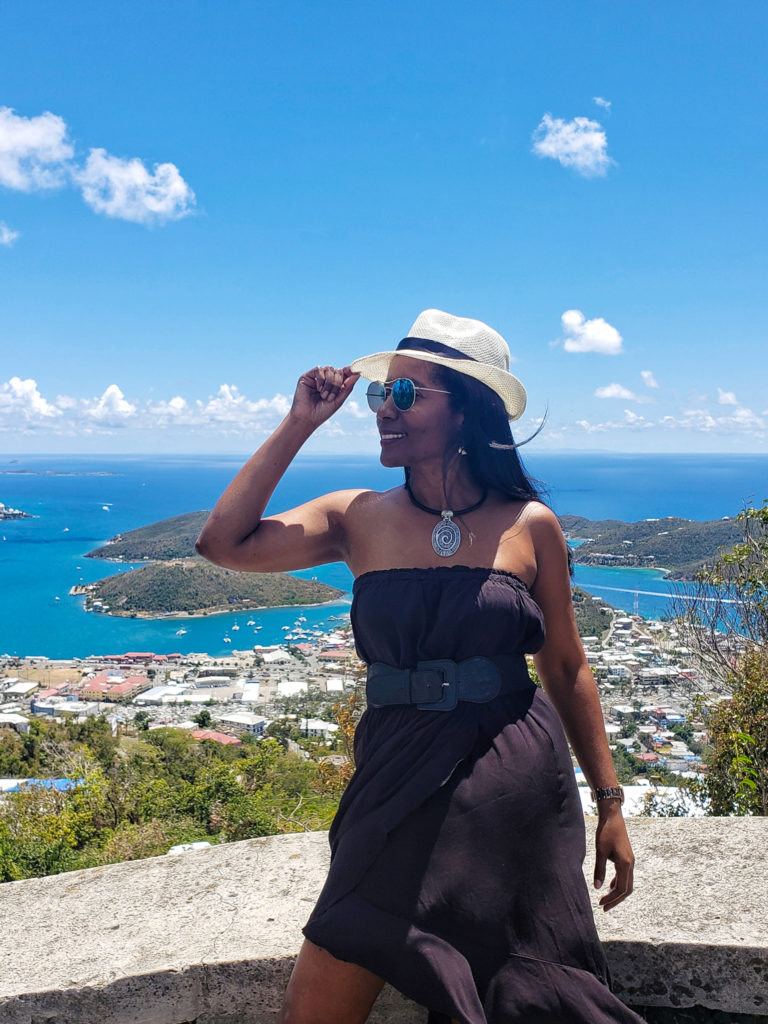 Hiring a taxi to go on a guided island tour is also a no-brainer. The island's stunning scenery is dramatically showcased from its hilly peaks, and with its vast mountain ranges, there's no shortage of mind-blowing views along the winding roads. Of course, you can rent a car and see the island at your own pace too, but if heights scare you, or you have a limited time to sightsee, having a knowledgeable driver is the way to go. That way, you never have to worry about getting lost, and you get to ask questions about the country's history and culture.
Drink a banana daiquiri atop the highest mountain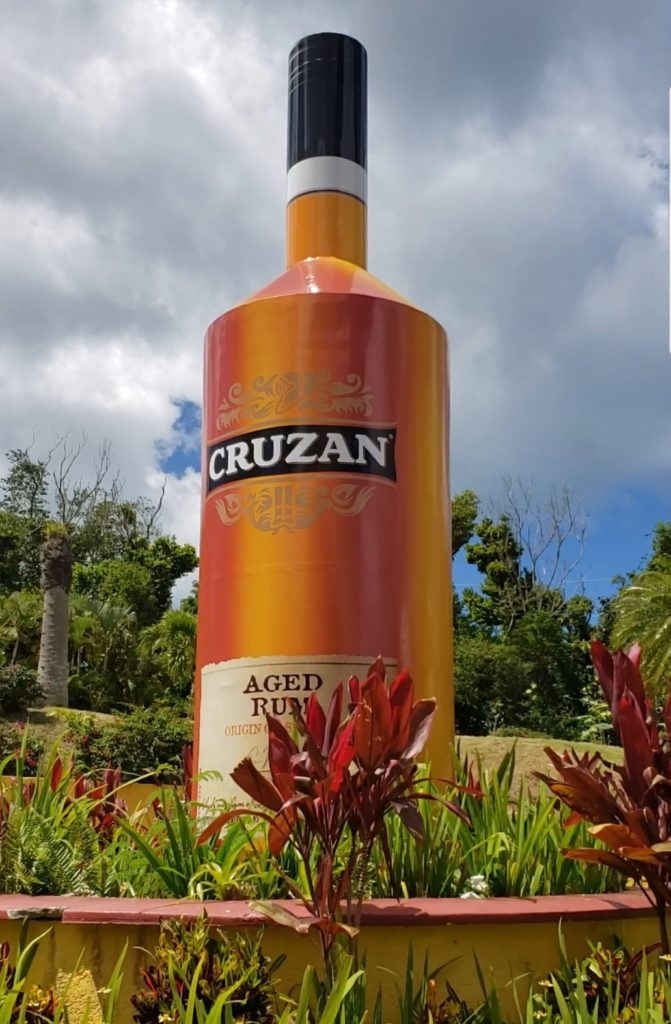 Mountain Top, a popular tourist attraction located at the highest point on the island, draws tons of visitors each year because of its coveted observation deck, duty-free shopping and the lure of its signature drink: a Cruzan rum inspired banana daiquiri. Local folklore says the recipe was created by a famous British sea captain who sailed from Barbados on a quest to find the ultimate Caribbean cocktail. Apparently, his search ended there when he mixed the local rum with additional sugar cane extract and ripe bananas from a nearby grove to concoct his perfect drink. Go test it and see what you think. Insider tip: Try to visit on a non-cruise ship day when the crowds aren't overwhelming, and people aren't acting bat crazy.
Take a safari ride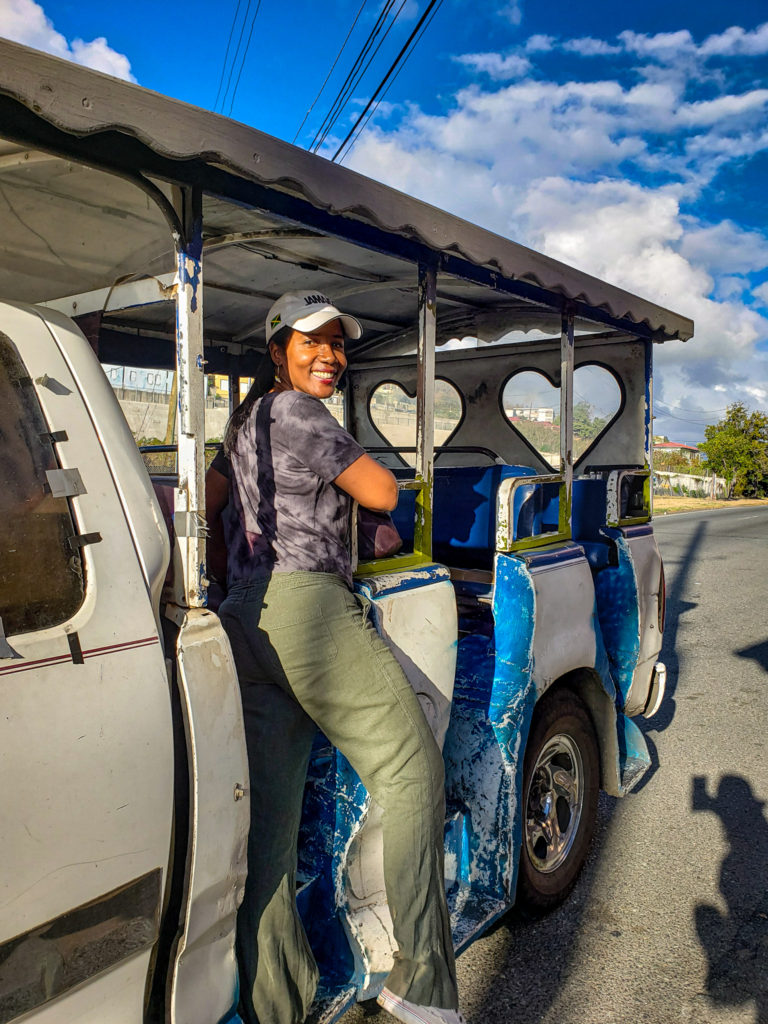 The local buses are called safaris, and I suspect they were given that name because they resemble the open-air vehicles you usually see people driving on African safaris. You can use them to sightsee much like you'd use a hop on and hop off bus in one of the big European cities. There's no all-day or two-day ticket system, though. There are two routes – divided by Tutu Valley – and if you're riding anywhere west of there, say from Charlotte Amalie or Havensight to Tutu, the fare is one dollar. From the east, which has beaches like Coki Point and Secret Harbor, it's also a dollar to Tutu. Longer rides, with multiple legs on the trip, can cost more. But basically, you can get to most of the island and back to your hotel for under six dollars.
From what I could tell, the safaris are all independently owned, and while consistent, there is no master schedule re times of operation, or any officially marked bus stops. Just ask a local to point you in the general direction of where they stop, and wave them down as they approach.
Sample the local fare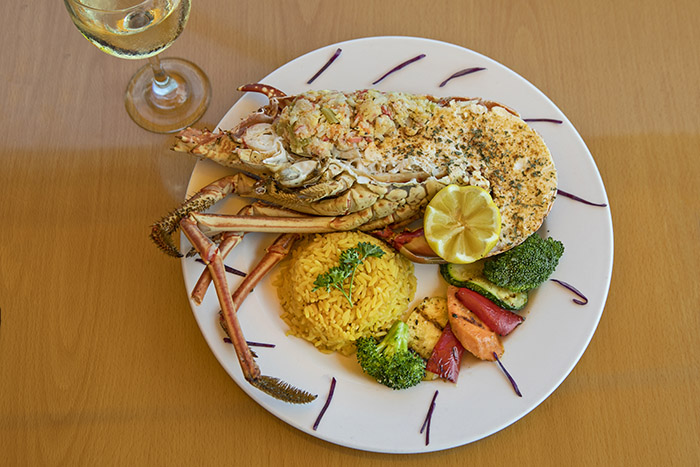 I'm a big supporter of sampling local cuisines when I travel, so as far as I am concerned, no trip to the Caribbean is complete without treating yourself to waterfront meals that delight your taste buds – especially if they are built around boat to plate seafood prepared with only the freshest of ingredients. For my first evening out, I ate the most amazing fish meal at Hook Line & Sinker, a small eatery tucked at the end of a narrow street in the center of town with yachts and majestic hills as the backdrop. The service and atmosphere were great too. But there are several options. Just ask your front desk agent or a local for recommendations.
For great local breakfasts, Delly Deck in Havensight Mall got rave reviews, Mafolie Hotel & Restaurant is known for its American Caribbean cuisine, and I was told Island Flavor in Crown Bay is where to go for some real island grub.
Island hop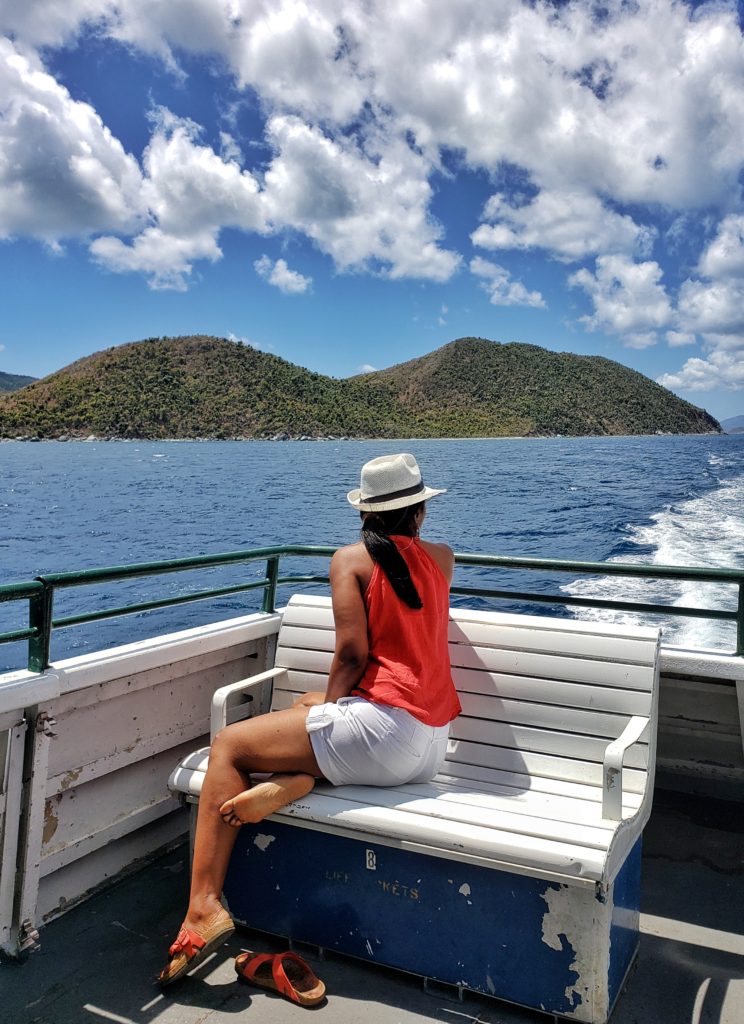 Thanks to proximity and good transportation options, it's very easy to take in the natural beauty of St. John or experience the charming history and culture in St. Croix while in the US Virgin Islands. Tortola, the capital of the British Virgin Islands is also a short and inexpensive ferry ride away, and from there you can easily get to even more islands. A roundtrip boat ticket from St. Thomas to Tortola costs US$65, and as part of the price, you are allowed what airlines would call one personal item. Carry-on bags are an additional $5 each. Since they are a different territory, US citizens will need to show their passports at the port of entry, and other nationalities may need a British visa. Everyone pays a $10 environmental fee on arrival, plus a $20 departure tax (per person) at departure. Kids under 5 are exempt.
Editor's Notes:
Official Language: English, which is often mixed with patois (PA-twah).
Currency: US dollars.
Time Zone: Atlantic Standard Time (Daylight Savings Time is not recognized).
Passport Info: No passport is required for U.S. citizens arriving from Puerto Rico or the mainland, but you must have a valid driver's license.