I don't know about you, but the 'Gram has quickly become one of my top sources for travel inspiration – especially in 2016. While travel magazines, blogs, crowdsourcing websites (like TripAdvisor) and travel shows are still high on my priority list for trip planning, I find myself drawn to Instagram because of it's high-impact visuals, user-generated content, and its ability to provide me with real-time views.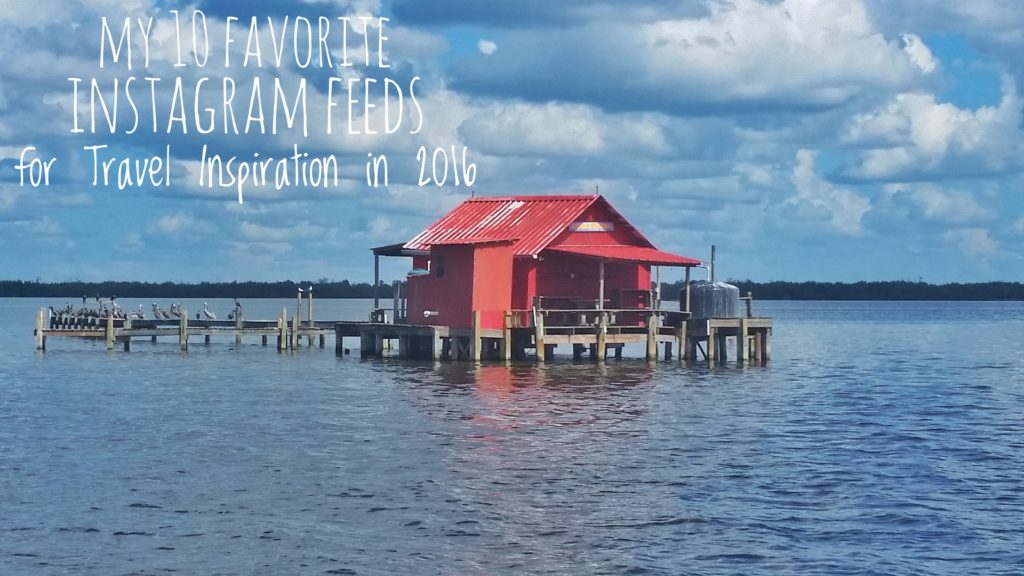 People post as they roam in a beautiful yet authentic way, usually without the over processed look of professionally commissioned photography.  Some 'Grammers simply post out-of-this-world shots, while others excel at describing the scene so well that you feel you were there with them at the exact time they snapped the photo. And a select few just seem to exude an inner glow, regardless of their location. Whether the photo has great angles or lighting  – or not, they're clearly having so much fun that you couldn't care less if it's not postcard-perfect. You just wanna be where they are anyway!
These were my fave most stalked Instagram accounts in 2016, in no particular order.
1. @truthslinger
An artist who was born and raised in Machakos, Mutua Matheka masterfully uses his lens to help paint the wide array of colors of Kenya – and the continent of Africa – one frame at a time. He shoots his selected subjects from unique perspectives, and words fail me when I try to describe the end results. They most fitting and succinct adjective is DOPE. 
2.@JeremyJauncey
Other than being a drop-dead gorgeous Scot who will leave you constantly drooling for more of his special brand of eye candy, Jeremy is the founder and CEO of Beautiful Destinations, which, at close to eight million followers, is one of Instagram's most popular travel accounts. This is his personal feed, and it gives you insight into the world of a blossoming entrepreneur who appears to be a very eligible (and hot), globetrotting bachelor.
3. @TheWorldUpCloser
I came across this account shortly after I launched my blog two years ago, and I have watched Shea Powell's following grow from 600+ to 52K+ in what seems like very little time. Based in my home country of Jamaica, she's been able to travel to many far-flung locations despite having considerably less visa-free access than other bloggers at her level. (That's our inbred island girl go-getter spirit at work!) While purposefully pursuing her dreams, she's also managed to capture the imagination of people from all over the world with her arresting images.
4.@mylifesatravelmovie
Florida native Alyssa Ramos' feed is so fairytale like and dreamy, she puts the 'inspire' in the word inspiration. Known for her blonde bombshell good looks, relentless work ethic, and her affinity for selfies taken with Go Pro cameras, Alyssa's account takes you on a whimsical journey from Bolivia to Signapore to Bali, and everywhere you can think of in between.
5.@philsykes3
British-born and Dubai-based Phil Sykes doesn't have a travel-focused account per se, but prepare to be WOWed when he and his family set off for their frequent adventures, or when he ventures off alone. His landscape shots often leave you breathless, and his portraits are evolving into ones worthy of photo journalism assignments from Time magazine, National Geographic Traveler, and others. I mean seriously, if he keeps his game on fleek like this, he'll soon find himself on a trajectory to snapping photos for the best of the best.
6. @Travelnoir
The number of travel sites dedicated to showcasing the Black Travel Movement is growing, but with 325K followers and counting, Travel Noire is, to date, the IG gold standard. It's main audience consists of young black millennials with some cash to burn and a penchant to see the world (not Gen Xers like me who refuse to roll over and play dead even though many travel brands already act like we are.). The more exotic the place, the more featured it is. Think Santorini, Greece; Marrakesh, Morocco; Capri, Italy, and many more.
7. @jackson.groves
Other than providing you with an unwavering supply of striking imagery, Jackson has the uncanny ability to make dealing with a nomadic lifestyle look super laid back and easy. This  Aussie reminds you of the guy next door who used to climb trees and run the neighborhood ragged with you as a child. Sometimes I feel like 'he's a friend in my head', as the irrepressible Wendy Williams of U.S. talk show fame would say.
8. @minoritynomad
I like Erik Prince's feed not so much for the artistry of it, but more for the fact that he travels to destinations other people tend to overlook. By doing so, he doesn't post the 'same ole' stuff. Let's be honest, how many pictures of the Eiffel Tower or Christ The Redeemer Statue can you see before you start rolling your eyes? At 92 countries and counting, this former aerospace engineer (US Air Force) is living MY dream.
9. @tararielle
This Brooklyn-based resident is my go-to source when I need a tasteful burst of color in my day. I'm not exactly sure how she does it, but Tara always seems to see the hues and tones in her backgrounds that other people miss. Her photos are so vibrant, they literally pop. It's no wonder her IG influencer status is growing. Side note: I'm willing to bet that her "monogrammed" straw hat is as much a rising internet sensation as she is.
10. @glographics
Gloria Atanmo is a newly-minted author, a regular contributor to many online publications, and a blogger, but for me, her biggest claim to fame is her mega-watt personality. I've never met the lady in person, but her pictures, videos, and vivid descriptions are always presented in such a bubbly, effervescent manner that they scream FUN. Believe me, her feed is a reliable picker upper on those 'oh, shucks that did NOT just happen' days.
So, that's my 2016 list. Which 'Grammers get your scroll-worthy vote?
_________
Bonus mention:
@dominicliam
My newest discovery is from Greece, and Dominic's signature style is to use silhouettes to tell his swoon-worthy stories. Regrettably, he rarely geotags his locations, but his way of looking at a scene makes you dream of escaping to his magical places nonetheless.
https://www.instagram.com/p/BV_7191lhOY/