Are the past months of confinement starting to get to you? Yup, me too. Tons of other people seem to feel the same way, and that's why RV road trips are a growing vacation trend, one which is expected to hold steady at least until until we get a vaccine)
But can cross-country road trips be done safely?
The plain truth is, ?? ? ???????? ??????? ?? ??????????! But if you follow CDC/WHO guidelines, make wise choices, and act responsibly, you may be able to get away for a bit.
So, we all know cars are an option. But have you ever thought about going the bigger, "all-inclusive" route and renting an RV? I have. I've been doing a lot of research about them, so I thought I'd share some of the things I learned with you.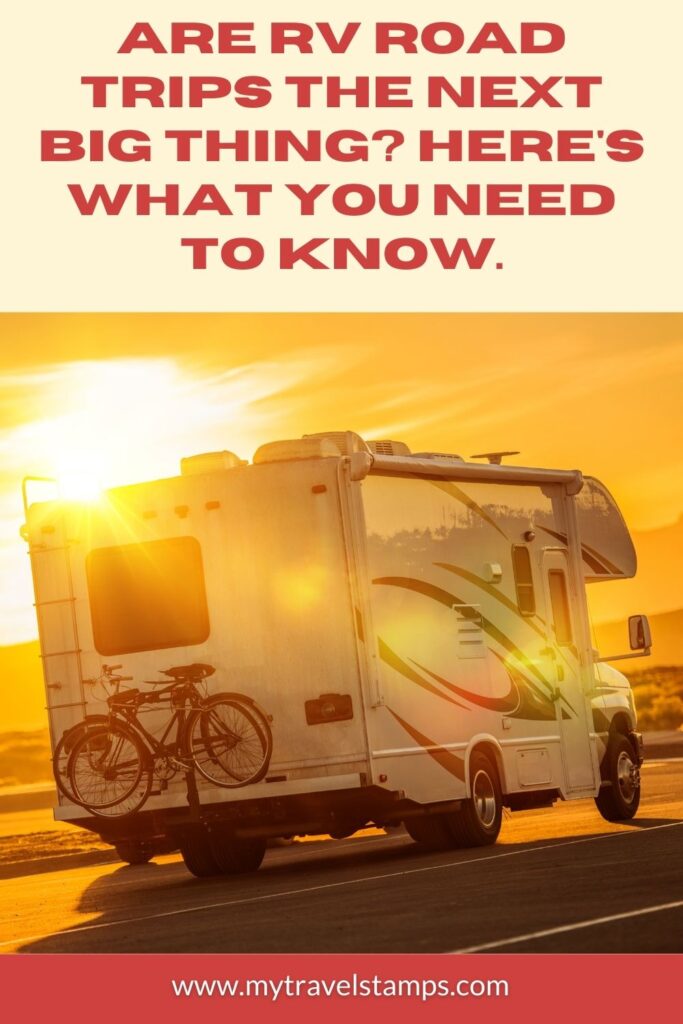 Let's start with the basics
What is an RV?
An RV is a recreational vehicle. They have always been popular with people looking for freedom and a simpler life, but recently there has been a spike in demand for them from travelers looking to have more control over their health and safety during the pandemic.
Are there different types of RVs?
Yes, RVs come in different sizes!
Class A Motorhomes are big bus-sized vehicles, suitable for large families or groups. A Class B Motorhome is smaller and usually shaped like a van. They are great for couples and people travelling solo. Class C Motorhomes offer mid-size family comfort and convenience, often similar in size to a U-Haul truck.
There are also tow behind trailers, pop up trailers and truck campers.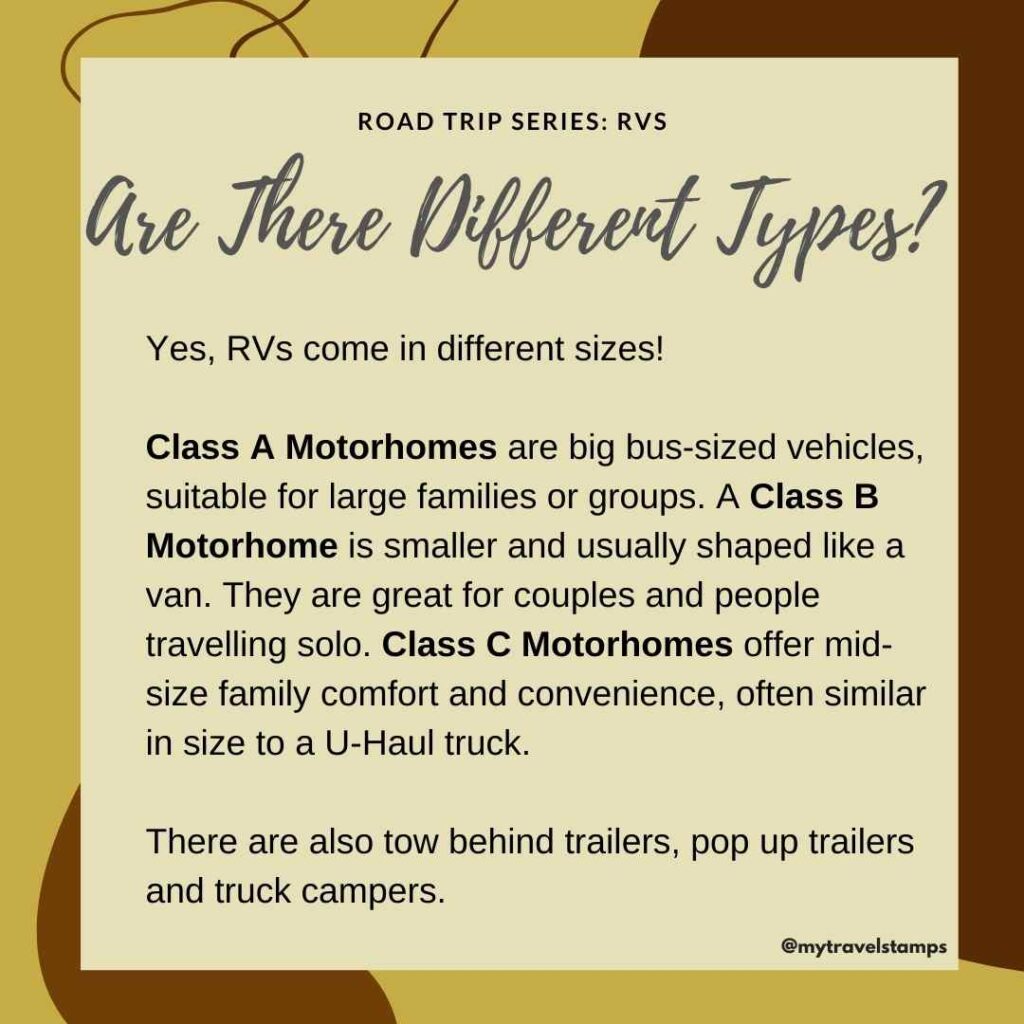 What type should I rent?
The type of vehicle you rent will depend on how many people are going on the trip, how much you want to spend, how much advance planning you want to do, and the type of adventure you want to have.
For example, bigger vehicles give you more space and better amenities, but they cost more in terms of gas and campground/RV park fees. On the flip side, camper vans are easier to drive and park, but you won't be able to pack as many clothes into them or have as much room to cook elaborate family meals.
Now, let's talk about more specifics.
Tips for planning
Map out your route (i.e. pay attention to things like height restrictions for bridges and tunnels, stops for gas, and terrain that may be tricky to navigate).
Research parking ahead of time. This is super important and can make or break your trip. I'll list apps that can help with this later in this post.
Book your campsite way in advance. As I previously mentioned, the demand for camping has exploded due to COVID-19, so availability is limited.
Allow for differences in travel times because everything takes longer than when driving in a car.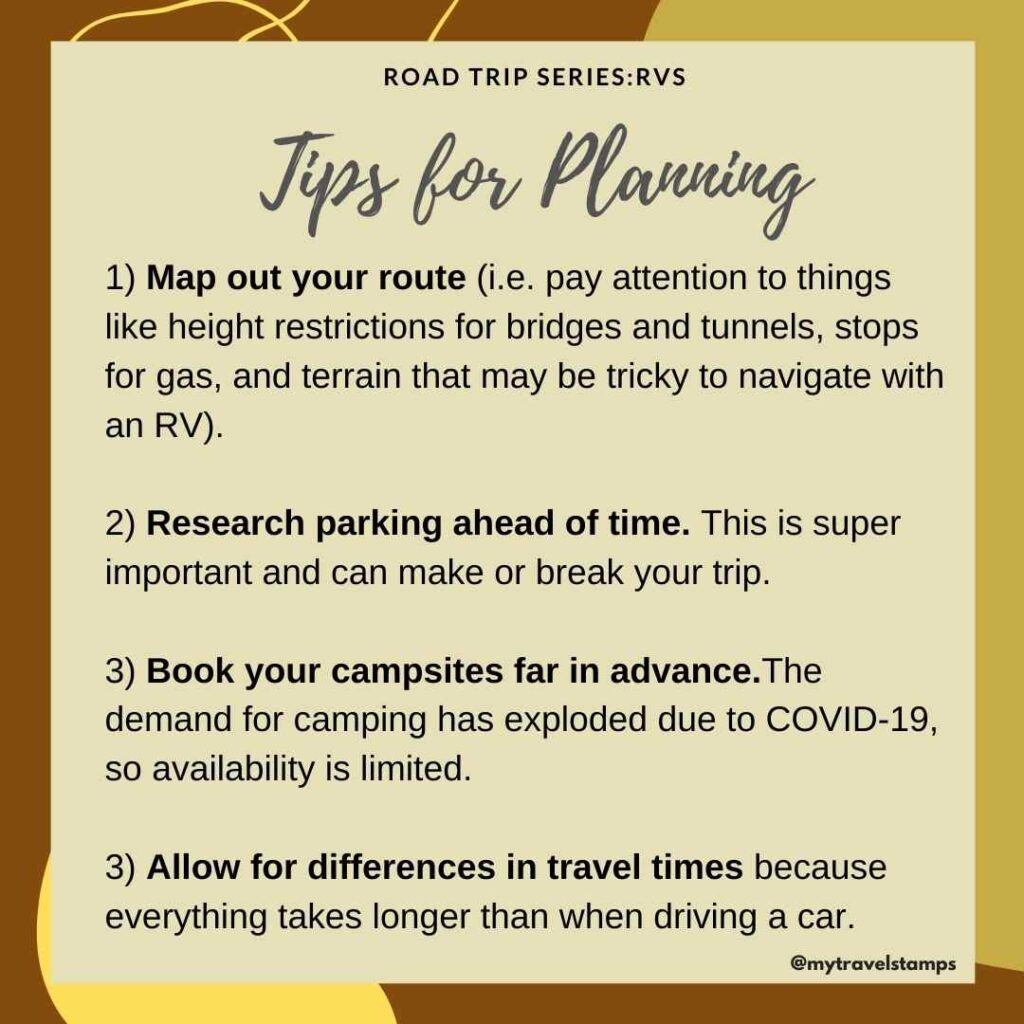 RV Parking 101
Parking can add up, so planning for it depends on your budget and how long you intend to be on the road. If your vehicle has solar panels and its own generator, you can go off the grid and avoid pricey campgrounds or RV Parks.
But if you're hoping to save money, you can try to secure an overnight spot in a state park, rest area, truck stop, casino or Walmart. Always check on rules and local ordinances first though as they vary by state, city and business.
Handy apps and websites
HipCamp: They allow you to tap into their database of nearly 400,000 camp-friendly sites that range from national parks to blueberry farms.
iOverlander: This is a crowd-sourced app that shows you locations you can park for free, as well as get tips on mechanics, clean water sources, where to get propane, and more.
US Public Lands: Available from the US Government, this app lists their public lands. One user said, "It's a great way to research an area and find some hidden gems that aren't in the directories."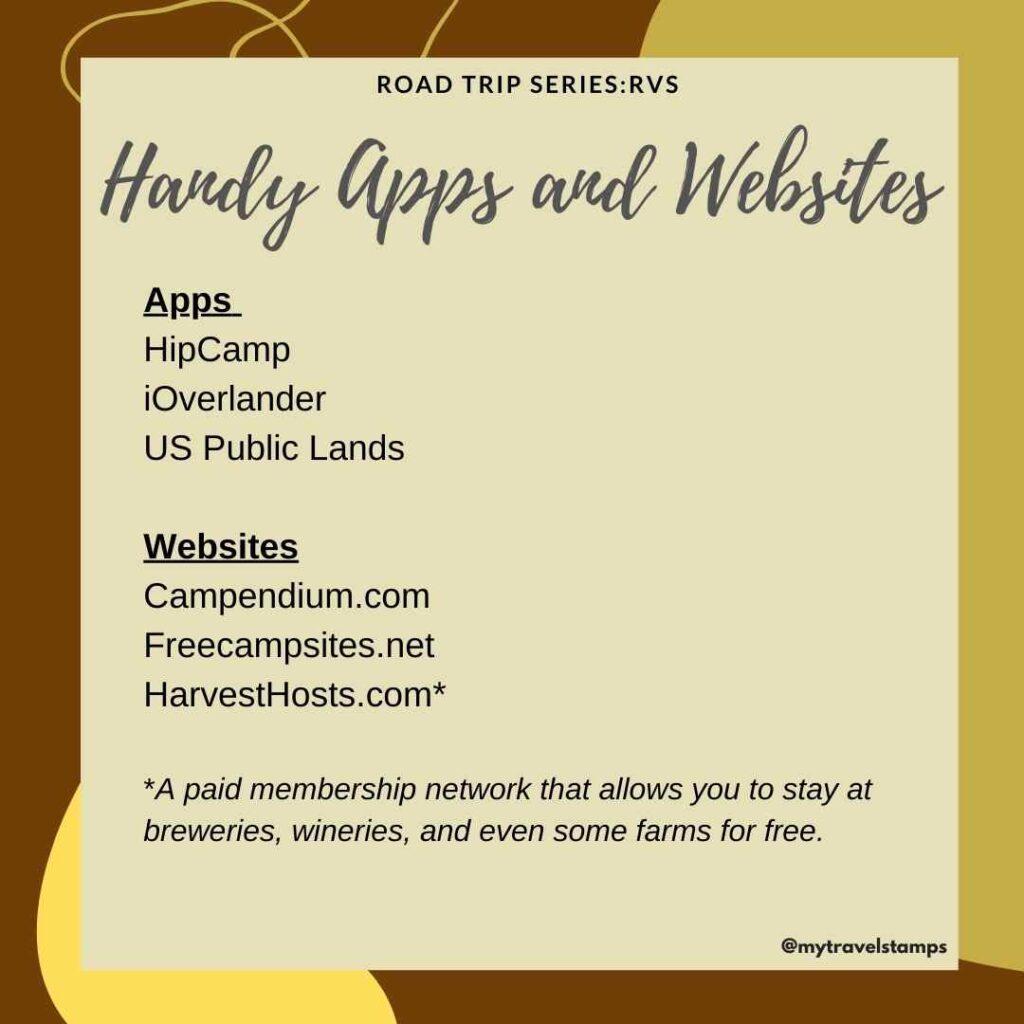 Websites
Campendium.com: This site gives you reviews and information on nearly 27,000 campsites in the United States, Canada, and Baja Mexico.
Freecampsites.net: They are a simple, map-based search engine that helps you find free and/or cost-effective campgrounds.
HarvestHosts.com: Harvest Host is a paid membership network that allows you to stay at breweries, vineyards, and even some farms for free.
Companies that rent RVs
There are many RV rental companies to choose from, but the following five kept coming up in my research:
Outdoorsy
CruiseAmerica
RV Share
Escape Capervans
Jucy RV Rentals
Disclaimer: This is not an endorsement of any company. These tips are meant to be starting points only. Please conduct your own research on anything you've read in these slides before making final decisions on your RV Road Trip.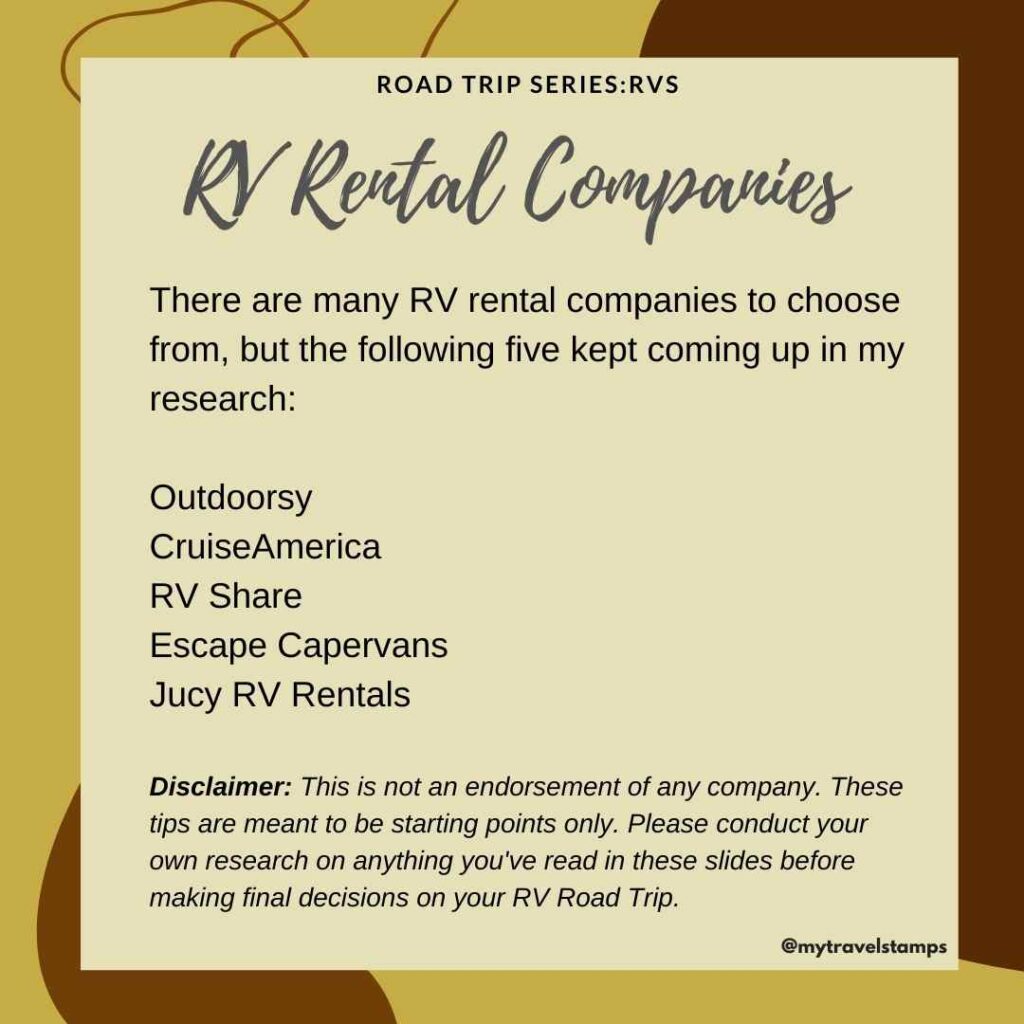 Now, before you hit get behind the wheel, be sure to check out some of my other resources here for road trip game ideas and useful road trip checklists.
Do you have any great trips for RV road trips you'd like to share?