Prepared to be awed at the sight of China's Great Wall. It's not one of those much talked about attractions that actually underwhelms you when you see it. Quite the opposite, this expansive piece of construction – presumably the result of mostly manual labor –   lives up to its impressive reputation and surprises you with even more. More grandeur. More wonder. More jaw-dropping views.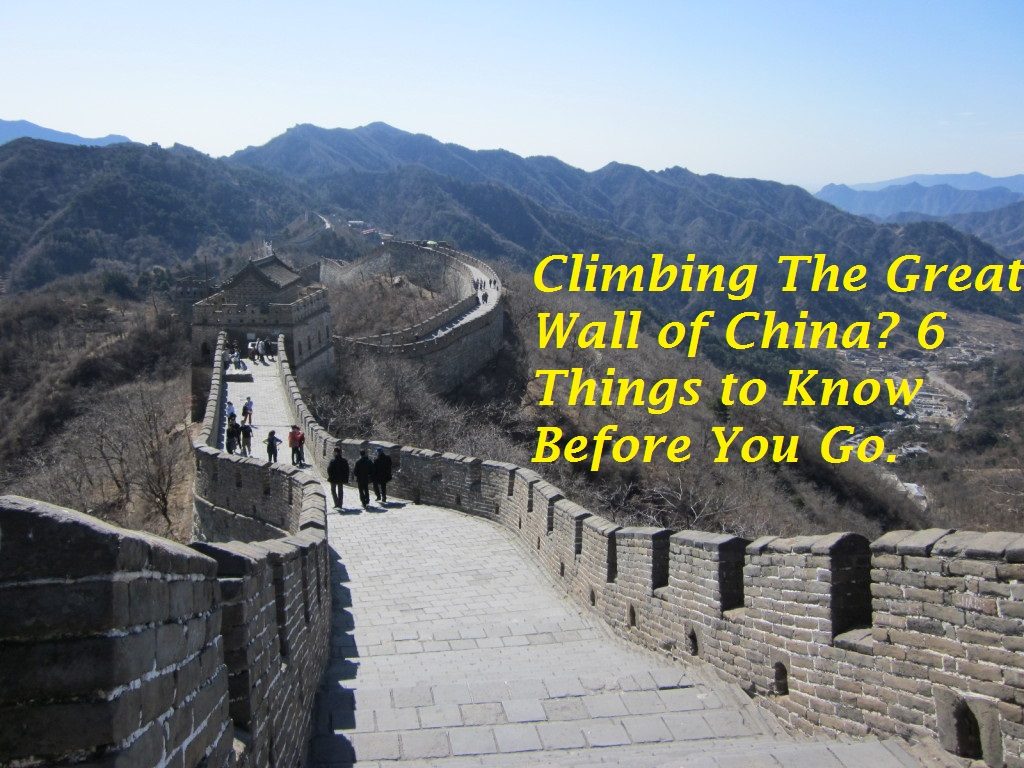 If it's on your bucket list, there are some key things to know before you go. See my list below.
Its history
The Great Wall was built across the northern border of China to protect its people against raids and invasion. At various times, it also was used for border control where duties were imposed on goods being transported by Silk Road merchants. Although it never truly prevented invaders, the wall acted more as a psychological divider between Chinese civilization and the world, creating a mystique around Asian culture, and an albeit grudging respect for their strength and autonomy. Much of that still exists today.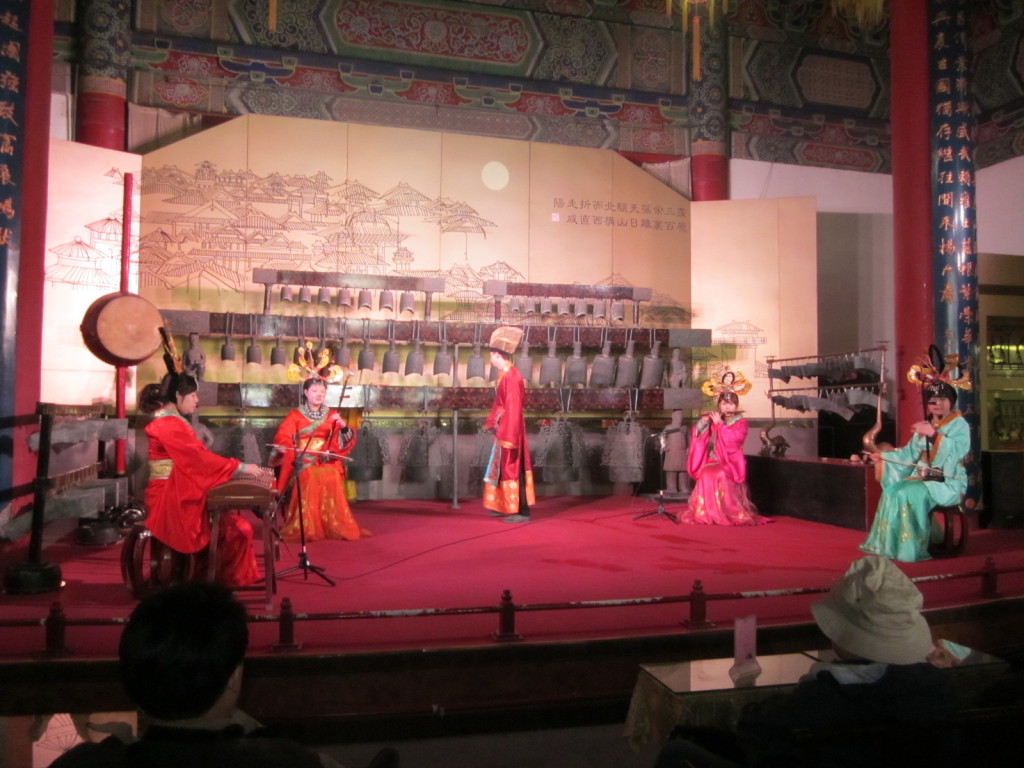 Best section to visit
With more than 13,000 miles of historical monument to choose from, there are several sections that can be visited. Where you go depends on how much time you have, the vistas you prefer and your tolerance for crowds. Badaling, the section closest to Beijing, is the most popular. It is the most renovated area and it has facilities like guardrails and cable cars that make it easier to climb. The downside is the hordes of tourists thrown together with the occasional pickpocket and the ever-present souvenir hawkers.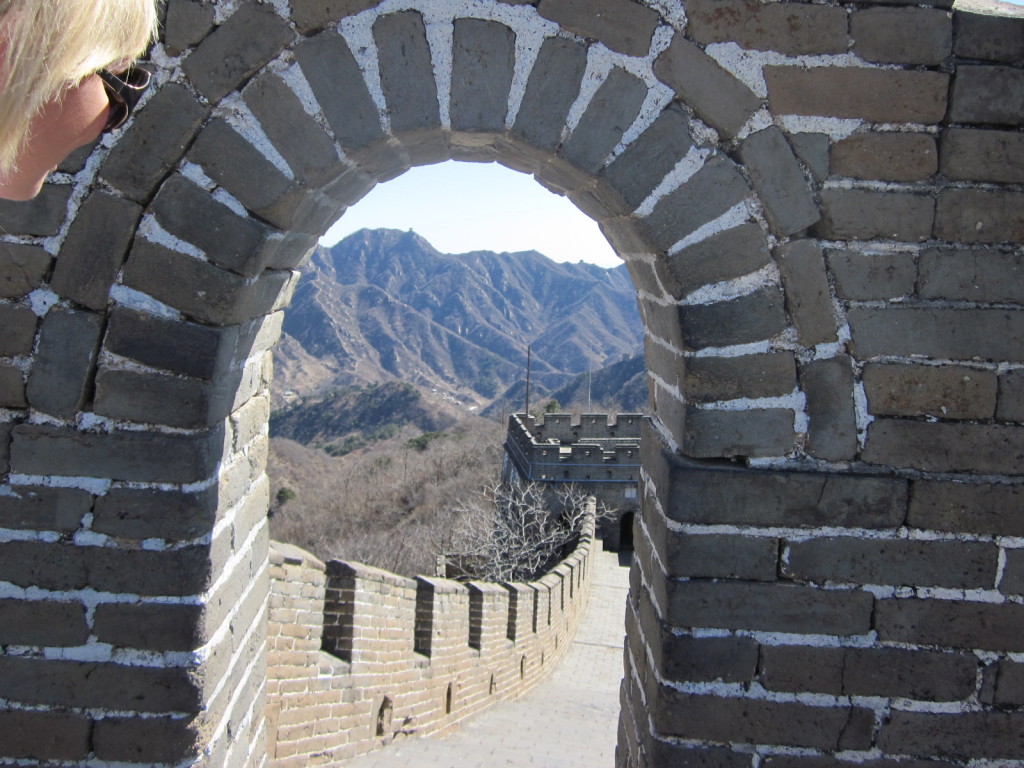 Mutianyu is the second most preserved section. It has less foot traffic and it is steeper. Simatai, the most perilous and dense area, appeals to the adventurers and Jinshanling gets a lot of avid hikers as it is completely un-restored. Other options include Jiankou and Gubeikou.
Caution: Wherever you go, please watch your footing! Undeveloped sections are insecure and in some cases damaged, so you could easily hurt yourself if you are not careful.
Best time to go
If you choose to visit Badaling, try to get there early in the morning or late in the afternoon to avoid the bus loads of people. An added bonus to going at those two times is that you also get better light for your photos.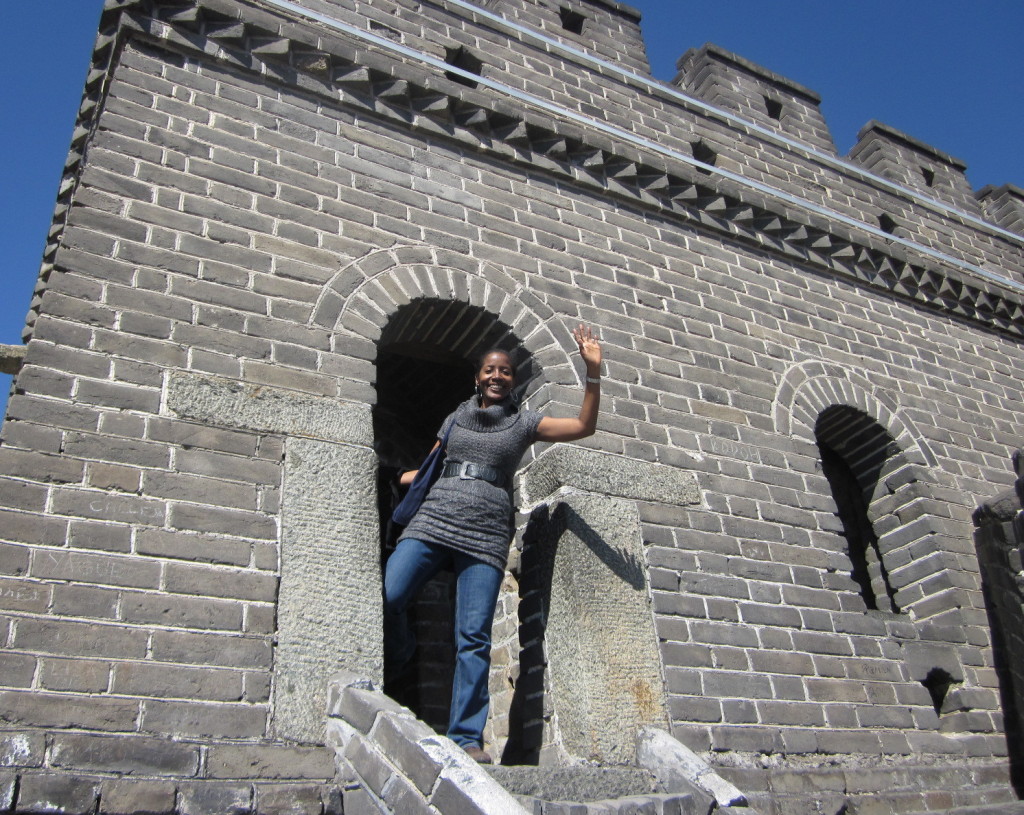 The scenery and temperatures change with the seasons so in terms of weather, the best times of year to visit are spring and autumn. Then, it is sunny but there is no blistering summer heat. Think May, September or early October. During June to August, tourist season is in full swing. I went in March and it was COLD. I only learned later that 'November to April is always bitterly cold with biting winds'.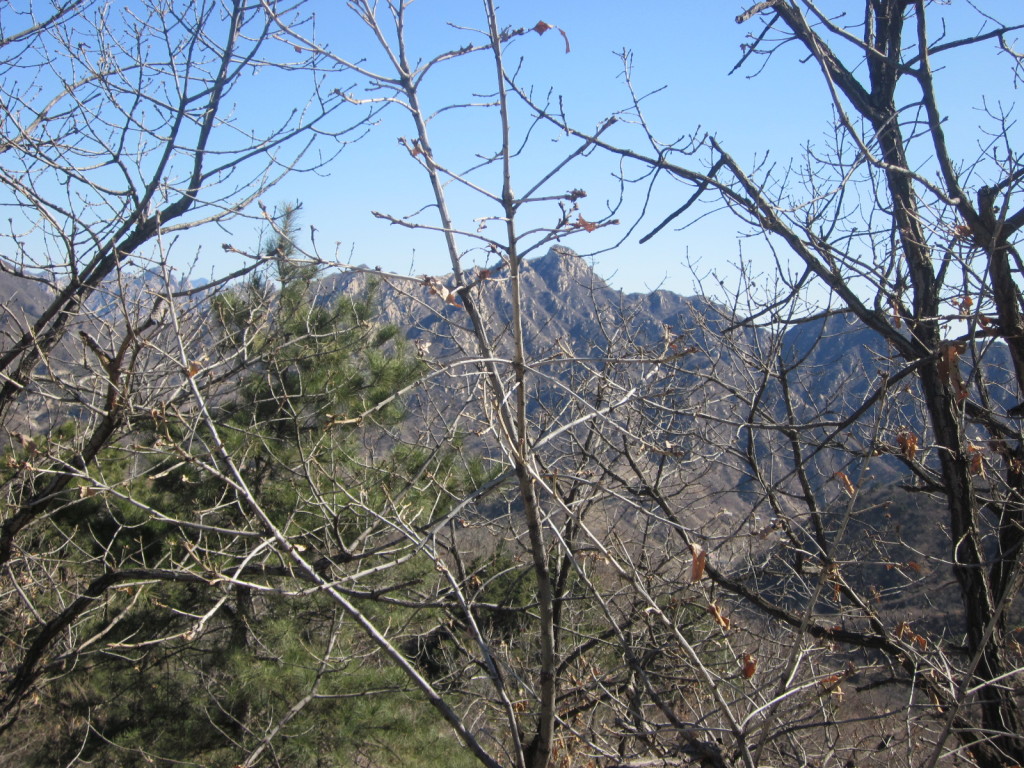 What to wear
To get the true experience of the wonder that is the Great Wall, you should spend between two to three hours exploring this great engineering feat. It will be a strenuous walk as you traverse main staircases and passageways or observe watch towers and garrison stations, so you'll need comfortable shoes.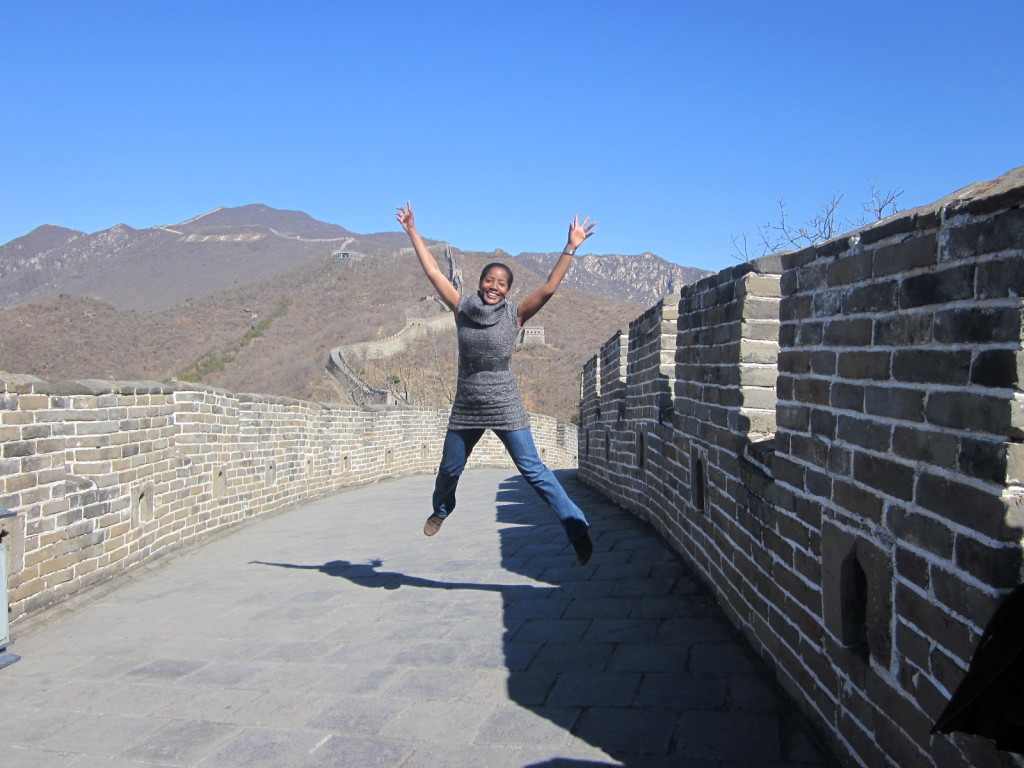 Ladies, no open-toed sandals, wedges or heels will do. Guys, I recommend loose trousers rather than denim because denim will cling to you after perspiration sets in. Let's not dress this up too much, you WILL be sweaty and out of breath after a few steep climbs. And I say sneakers for everybody!
Some months it can get quite windy due to the high altitudes so a scarf or light sweater may prove useful. At other times, an umbrella would be nice too. In the summer, have moisturizer handy to help protect your skin.
What to bring
If you can deal with the weight of a backpack, take your own snacks and water. However, if you'd rather stay light on your feet, food and drink will be available for sale in Badaling. Just know it will be pricey. Plus, western-styled food is hard to come by. As far as I know, there is nothing for sale in any other section.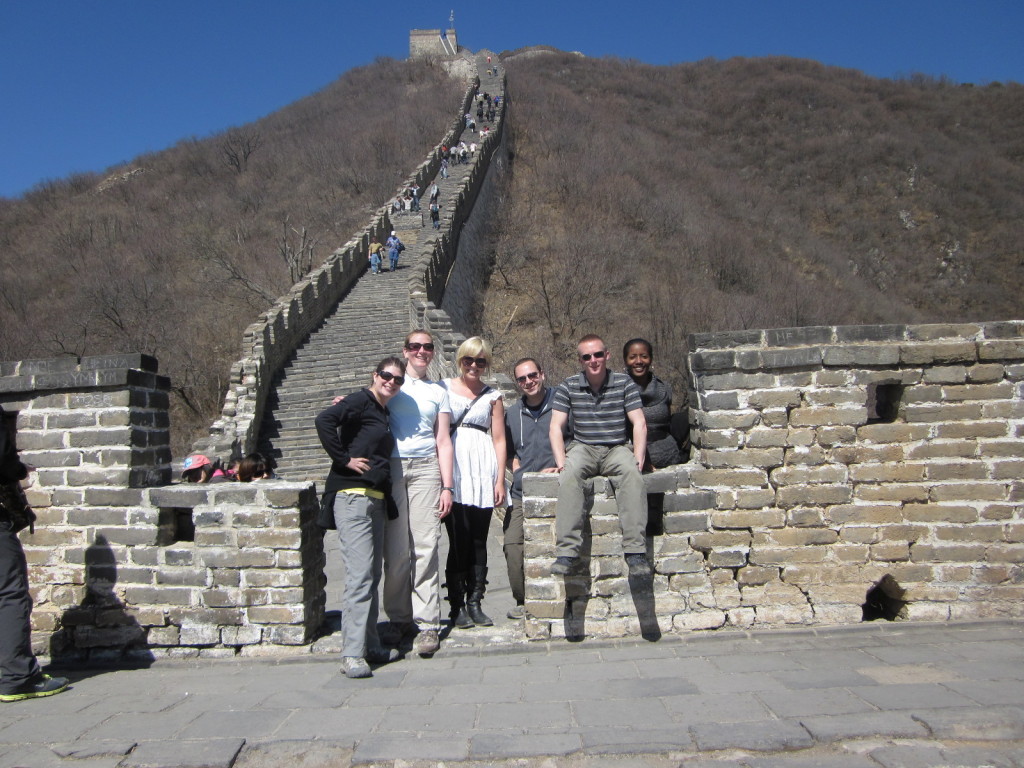 Important note: While it's important to stay hydrated, please temper your water intake if you have to go for regular bathroom breaks when you drink a lot. There are no pit stops along the way. The bathrooms are near to the ticket office and entrance.
Best way down
You can walk down, take a cable car or get into a toboggan. I chose the latter and the meandering downhill slide was a whole lotta fun!