The 120-mile long chain of islands and cays scattered in the northern part of the Bahamas could be the reason the Abacos is a boater's paradise. But just as easily,the blatant lack of hustle and bustle and the sheer luxury of non-existent deadlines could hold the larger appeal.
Whatever the reason, it cannot be denied that where men go beer, rum and other adult beverages often follow. Simply translated that means the area is brimming with great bars; there is one almost at every ferry or dinghy stop.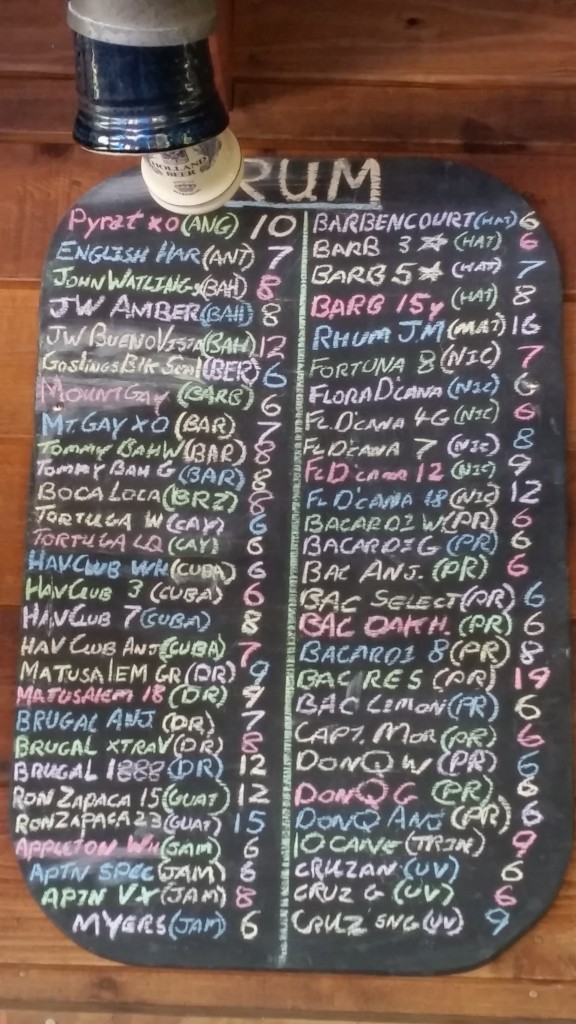 If you ever have reason to visit the Out Islands of the Bahamas, I recommend that you visit at least one of these four beach bars:
Cracker P's Bar and Grill on Lubbers Quarters.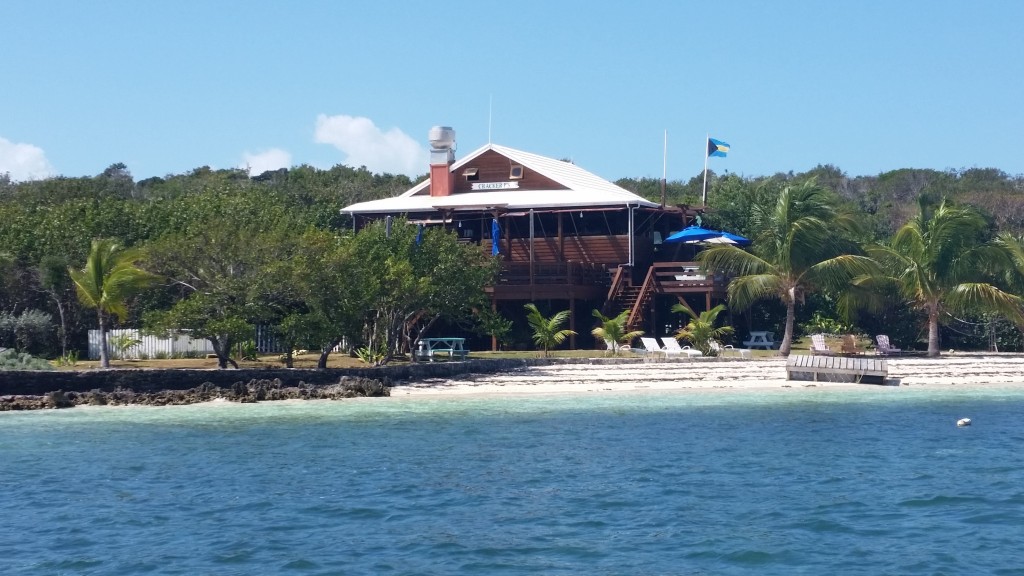 You pull up to the dock and walk directly into an indoor/outdoor space that vibrates with positive energy. Perhaps the only thing more expansive than the panoramic views and the bar itself is the owner's engaging personality. Patrick and his wife, Linda, and their staff make you feel at home from the get-go. The bar has an extensive rum list, a specially crafted hot sauce, and a casual menu chock-full of seafood options. You simply must try the cheesy fish dip! Even my hips will tell you it's sinfully good. And ask about their legendary Full Moon Parties. I heard they are not to be missed.
Curly Tails in Marsh Harbor.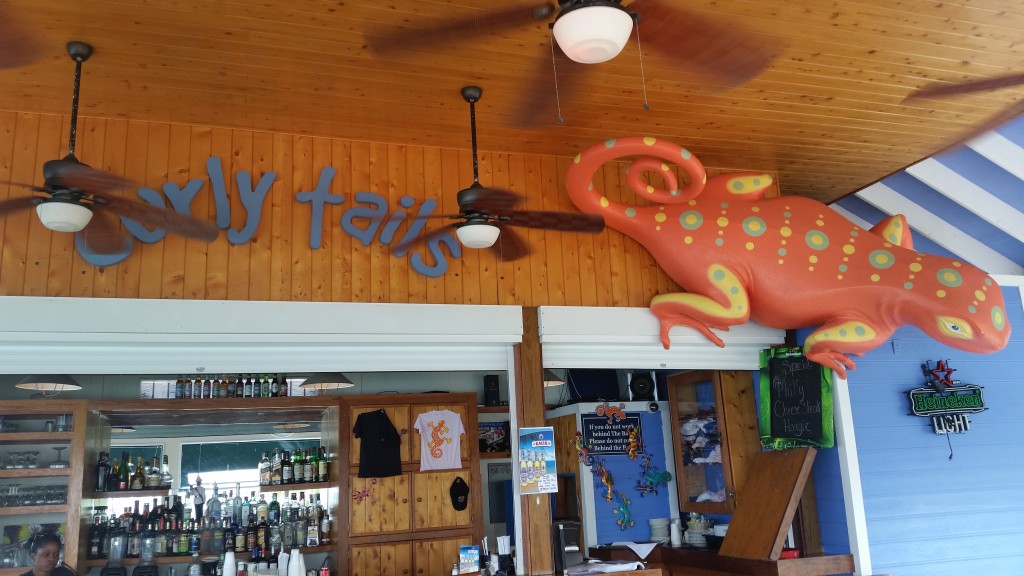 This spot is a great place to unwind, meet up with friends and enjoy some libations and food while you bask in the view or wait for the ferry to Great Guana Cay. It is a casually chic hangout that serves breakfast, lunch and dinner and they have a wide selection of fine wines, premium liquors and beers. Try their conch fritters or grouper burger, and look around for the fast-moving curly tail lizards for which the bar got its name.
Nipper's is the place to be on a Sunday afternoon.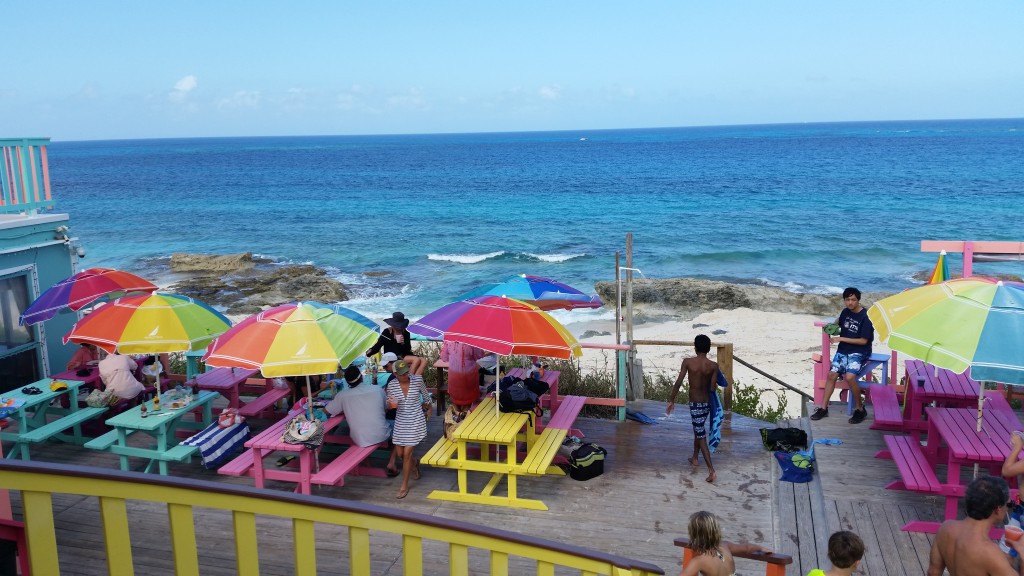 It is a colorful and vibrant bar in Guana Cay that sits atop a sand cliff, overlooking the Atlantic Ocean. Locals and visitors converge there for the weekly pig roast and to sip some of the best frozen drinks you'll find anywhere. If you go on Sunday, expect a crowd and be prepared to have fun. It gets loud, and sometimes a little crazy so no party poopers are allowed.
Snappas Chill and Grill is a great spot for cocktails.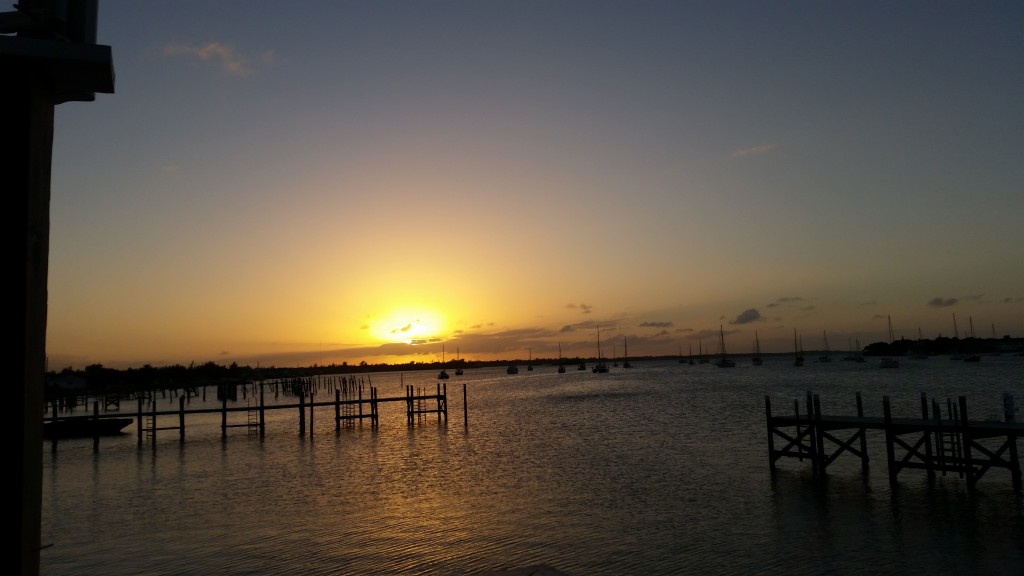 It has a relaxing atmosphere and friendly staff, and it's right on the water. I watched the sunset from there on the second night of my trip and it was simply breathtaking. They offer daily Happy Hour specials from 5:00 p.m. to 7:30 p.m. and live entertainment on Fridays and Saturdays.
Cheers!
Note: A version of this post originally appeared on TravelDudes.org as I am one of the many contributors to the site. Check it out.