June to August is peak tourist season in Montreal for good reason. The weather is amazing (as in, temperatures in the mid-to high 70s = ZERO wind-chill factor); they have multiple outdoors festivals and events (many of which are free); good food abounds everywhere; and the city transforms into a pulsing hub of non-stop activity. Add pedestrian-friendly streets, a good public transport system, plus a Parisienne look and feel (with friendly locals) to that and you have a sure winner in my book.
These are some of the reasons Montreal is likely to win you over, too.
Multiple Festivals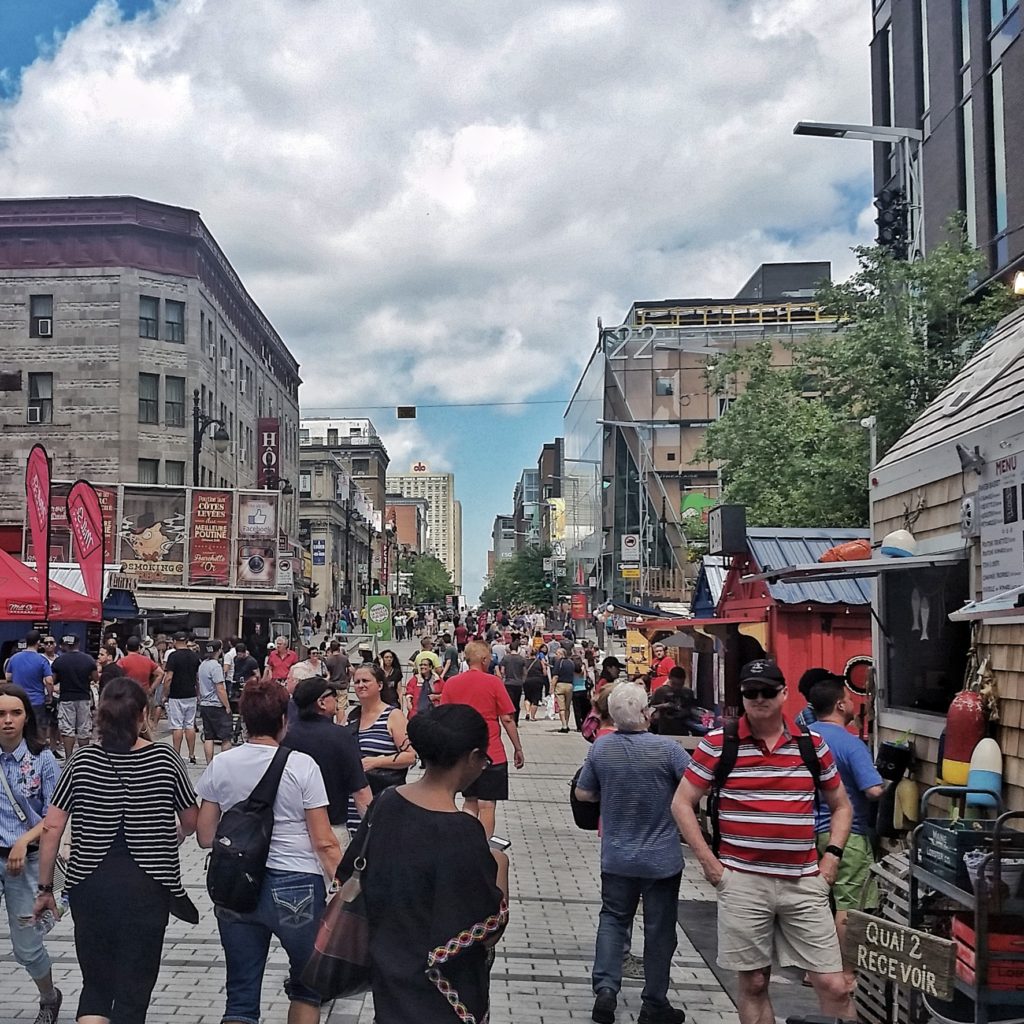 Although I was told the city is teaming with fun options year round, it seems things come to a glorious crescendo in the summer. Music lovers can rock to indie beats at Osheaga, a multi-day festival that happens across six stages at Montreal's Parc Jean-Drape.au, or savor soulful sounds at the Montreal Jazz Festival, which was verified by Guinness World Record in 2004 as the largest jazz festival in the world. With 20 stages, and reportedly close to 3,000 artists from more than 30 countries and 650+ concerts, it's hard to imagine any other saxophone-trumpet-trombone party rivaling that. Events on outdoor stages are free, but you pay for those held inside concert halls.
Are electronic music and digital arts more your thing? Don't worry, Montreal has you covered with MUTEK, too. And if you enjoy bass-heavy rhythmic sounds of music with African and Afro-Caribbean roots, I have two words for you – Nuits D'Afrique.
If you take your humor seriously, plan to check out Just For Laughs. It's a four-day comedy show that features the likes of sought-after performers like Jim Carrey, Trevor Noah, Howie Mandel, Girls Trip breakout star, Tiffany Haddish, and many more.
Street side performances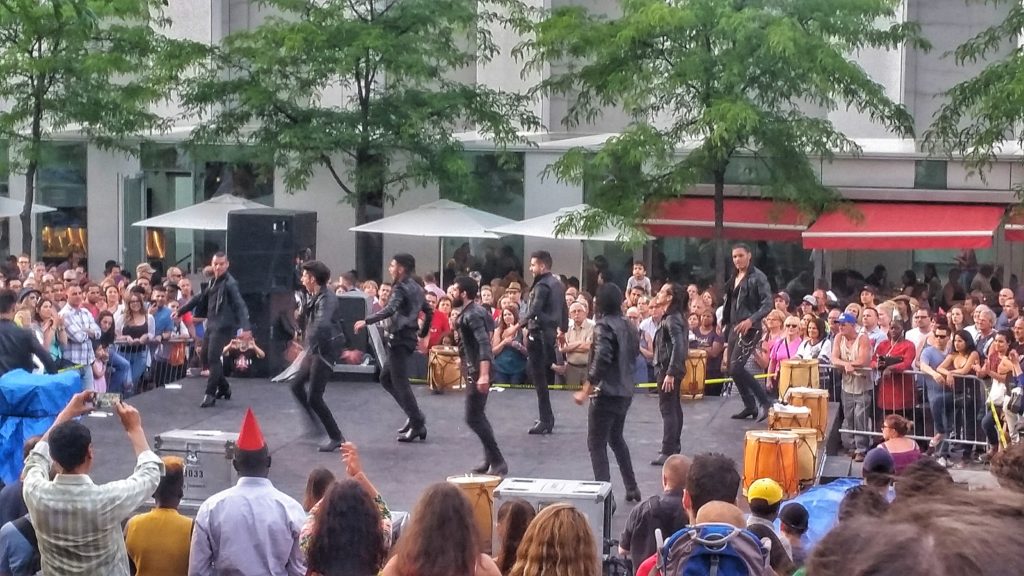 I can't tell you how delightful it was to be able to walk a few blocks from my hotel on rue Jeanne-Mance and run into both amateur and skilled artists giving spontaneous or scheduled performances. Whether it was high-flying acrobats from Montréal Cirque Festival or La Rue Complètement Cirque doing dizzying stunts, or outdoor entertainers of every age and genre dancing, or singing while strumming home-made and/or impromptu instruments, the city's talented and unofficial emissaries always managed to capture and hold my attention.
A vibrant arts scene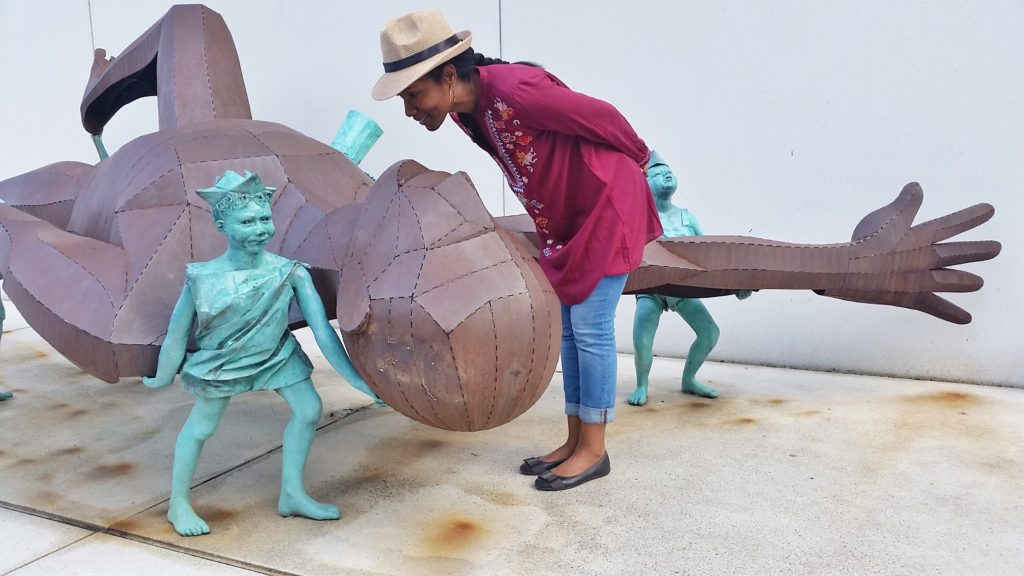 From the visually and structurally diverse outdoor art installations to impressively curated art galleries and museums bolstered by a budding underground movement, Montreal's thriving art scene is ripe to be explored. I snapped photos of arresting curbside sculptures, and snuck into the Musée d'Art Contemporain de Montréal (casually described as the MAC) to while away half a day viewing interactive and engaging exhibits from some of the world's top contemporary creatives. I wasn't in town long enough to also check out the Museum of Fine Arts, but I heard it has an impressive permanent collection of classic and modern visual pieces that's free for everyone under 30. Of course, to guarantee repeat business, they also showcase temporary exhibitions on a rotating basis.
The fusion food lovers' dream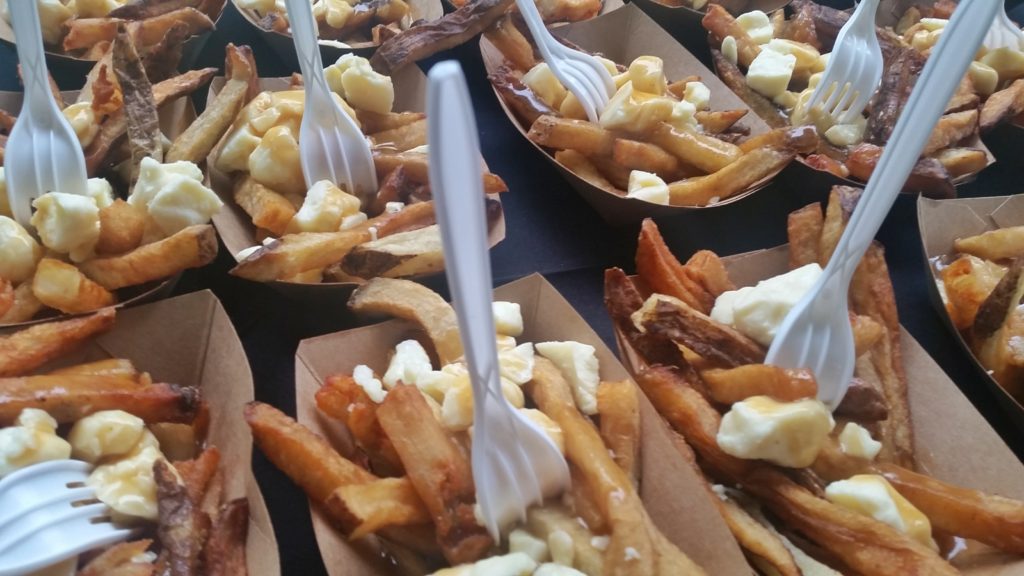 I read a GQ article that labelled Montreal 'a contender for continental culinary champion', and when I got there I realized the writer wasn't exaggerating. The food tastes like a fresh take on French cuisine mixed with exotic flavors from around the globe, no doubt brought in by residents from this self-proclaimed 'nation of immigrants'.
Signature dishes include sesame-seed coated bagels; poutine, a calorie-laden snack of cheese curds served on top of fries and covered with gooey gravy; and smoked-meat sandwiches. You can sample all this gastronomic goodness on several of the city's food tours, at local food fairs, or by popping into one of their many restaurants. My cab driver recommended Schwartz's Deli for sandwiches and my conference packet had tempting Two for One specials on marinated pig knuckles and smoked meat at Brisket Montréal – Salon Krausmann. I didn't get to try either place, but I can tell you this: I didn't have a bad meal anywhere.
The architecture, the floral blooms, and the strong sense of community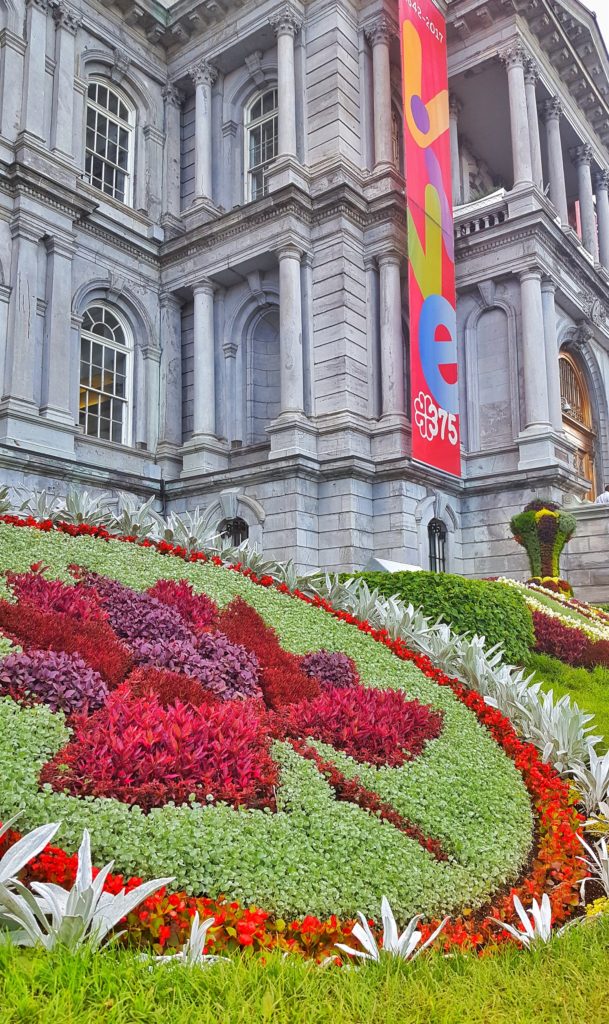 Whether you're walking down the cobblestone streets of Old Montréal, meandering through Vieux-Port, exploring downtown and Little Italy, or hiking up to the Plateau Mont-Royal, you'll be in for a treat. Expect to be blown away by the dramatic cityscapes, the beautifully landscaped parks and gardens, and the feeling of being an observer of something larger than yourself. Because deep-rooted history and culture are evident everywhere.
Go visit Notre Dame Square to see the famous cathedral where Celine Dion got married, which is surrounded by a combination of neoclassical, art deco and Gothic revival building styles all in one place. And while you're out and about, check out the colorful west side where stately gas lamps that never go off line some streets. Or, as you get closer to the International Quarter, step inside the World Trade Center to see a piece of the Berlin Wall that was donated to the city for its 350th anniversary. Of course, everywhere you turn you'll also be able to revel in the city's colorful summer blooms.
There's a perfect Instagram opportunity around every corner
In today's world, you haven't truly gone on vacation if there's no evidence of it on social media, right? HA. Well, you can read about some of my top recommended spots for photos here:
When you go, I hope you have a good trip!
_
Now about this post. If you like it, you better put a PIN on it, okurrr.  Why are you raising your brow like that? Look at you looking like you didn't know I was a  lil crazy (lol).