My sister and I had no clue what to expect when we hurriedly booked Allure Chocolat by Karisma Hotels & Resorts only four days before we landed in Cartagena. The pictures looked great on Expedia and we'd cross-checked them against traveler's photos and reviews on TripAdvisor. But as you and I know, that didn't mean the reality would be what we envisioned.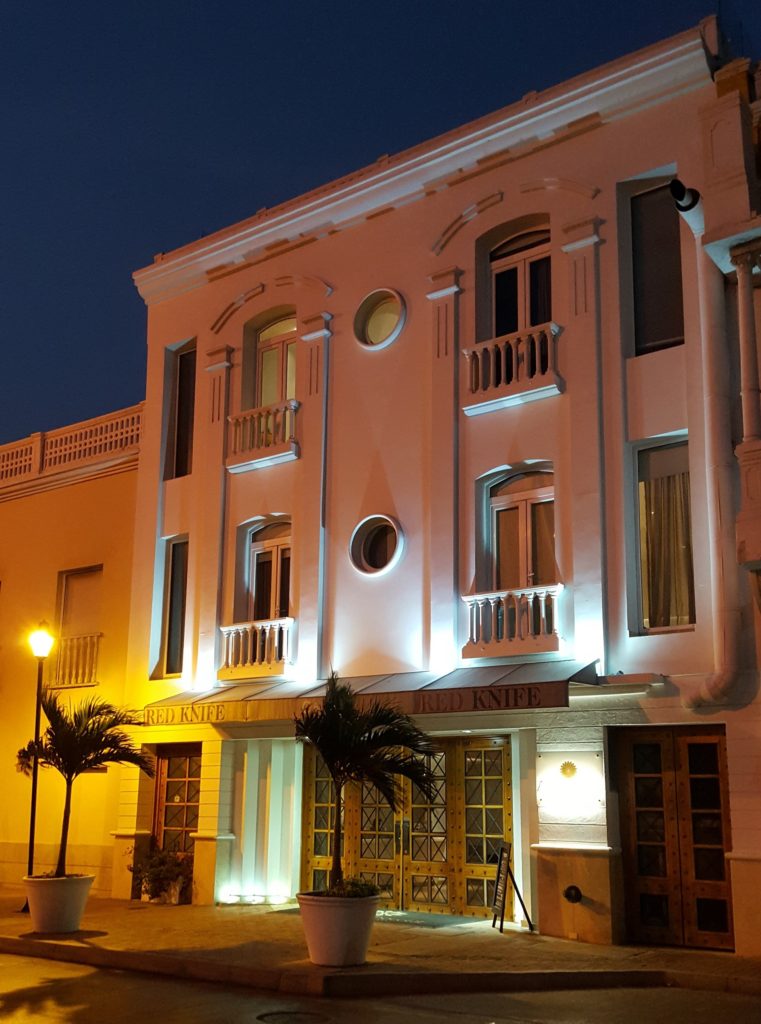 However, once we got there, we thanked our lucky stars that things had aligned perfectly. This 34-room boutique city hotel is a gem. Conveniently located less than a 5-minute walk to the Walled City, we began to get a sense of what made this place special from the moment we stepped off the curb and into its modern-looking lobby. (Other than its 24-hour front desk assistance and blissfully quick 15-minute drive from Rafael Nuñez Airport, that is.)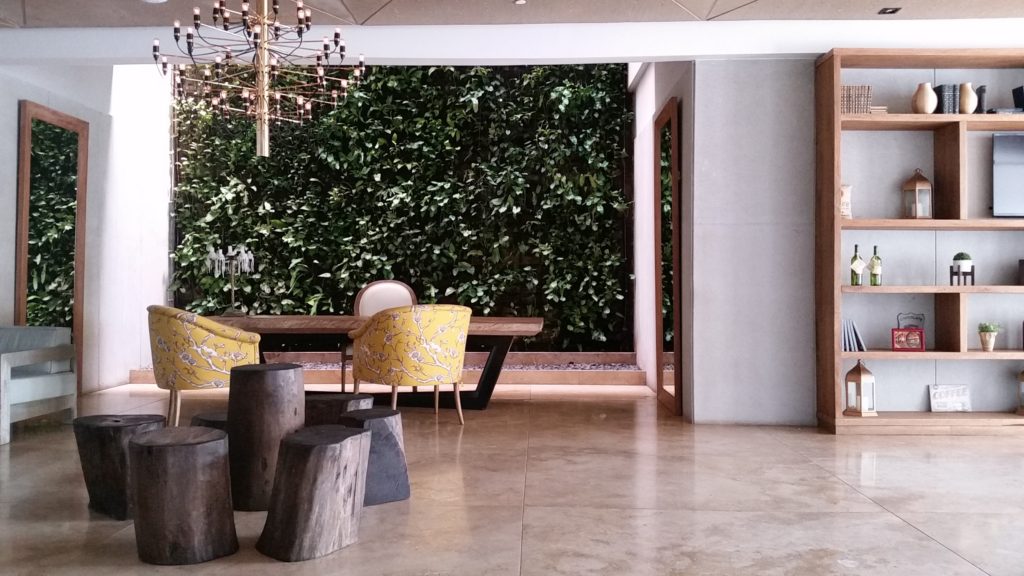 The staff:
As soon as we exited our cab, we were met by Alfonso, a courteous and helpful bellman who helped us with our luggage. He welcomed us warmly, with a genuine smile that lit up his entire face.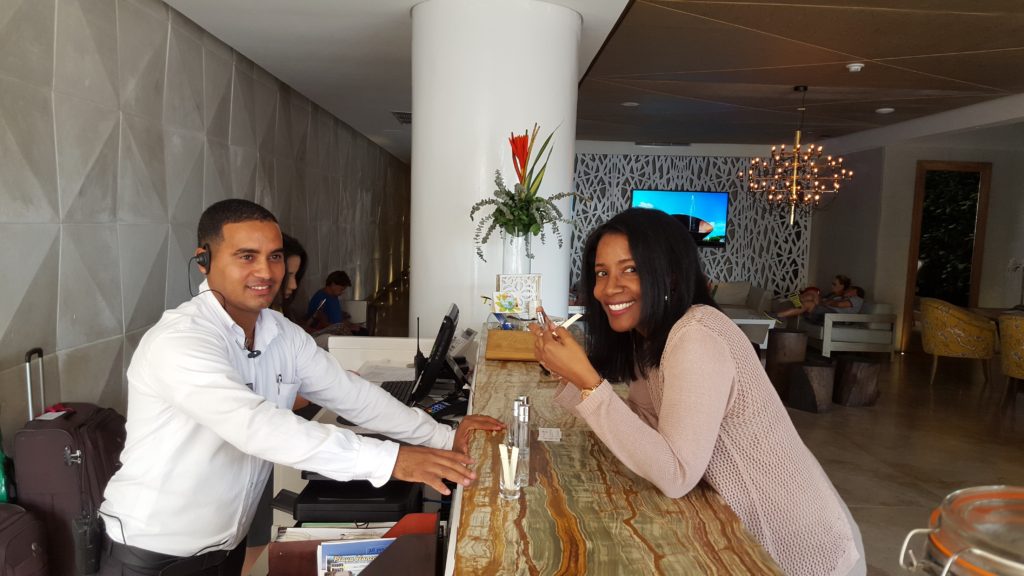 Our first treat was the offer of cold towels to wipe our faces and a refreshing glass of fruit-infused water to cool us down.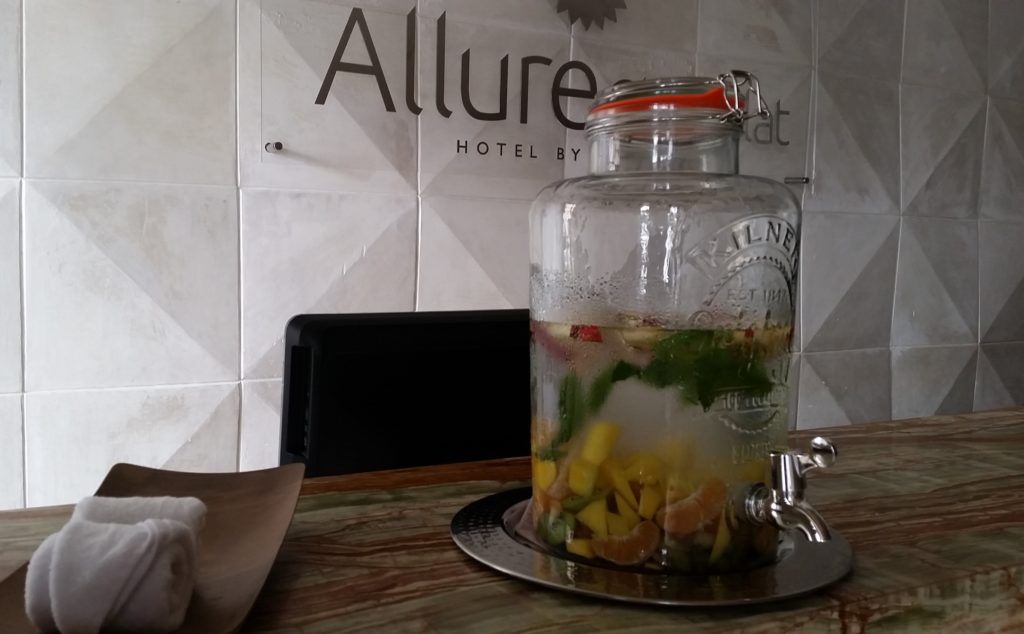 Right on clockwork, Natalie, the pretty and petite front desk agent who had the looks and vivacious personality that could easily make her a telenovela star, checked us in.
Her fluency in English and lack of a heavily-accented lilt impressed me, even more so after I later learnt she'd never – to that point – left the country. When I asked her about it, she told me she had studied English for a few years in school but had fine-tuned her communication skills by listening to Billboard songs and watching Hollywood movies. I was floored.
At different points during our stay, we also met and interacted with Giovanni and Fabian at the front desk. Daily breakfasts were made merrier by our server Jorge's infectious personality and efficient service; a pleasant start to our mornings. Truth be told, his perkiness alone could single-handedly put the coffee industry out of business! Deanna, a waitress who was also very nice but a bit more reserved, was a soothing balm at dinner.
The amenities:
The rooms are small but contemporary and chic, and they feature either city or waterfront views. What's more, the pillow top beds are super comfy and each room is outfitted with well-placed amenities that cater to guests' needs.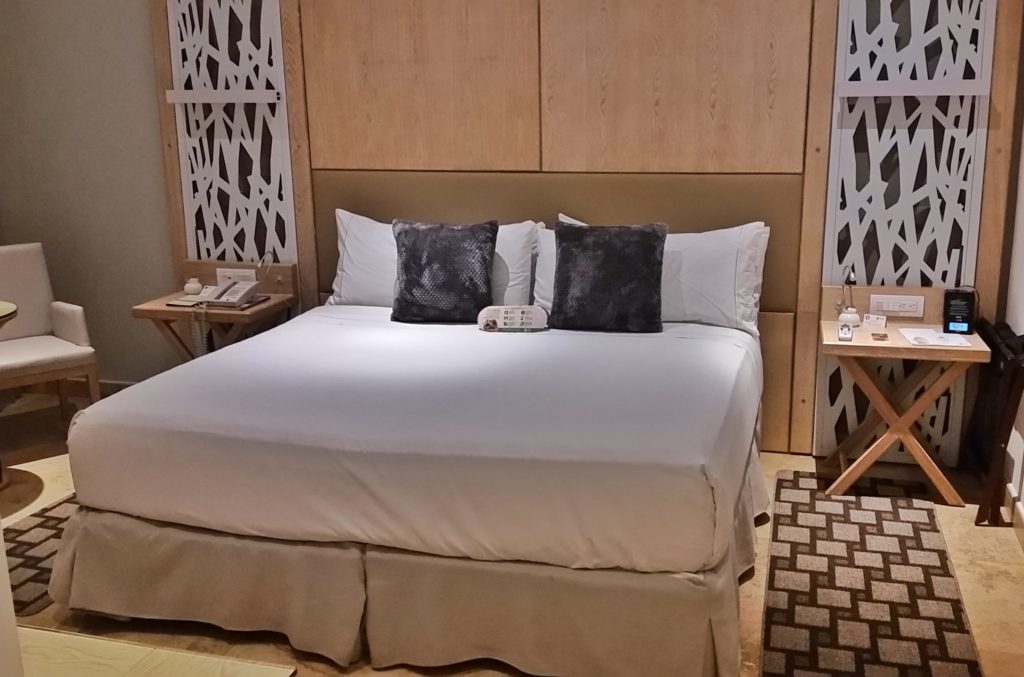 One particularly delightful part of the check-in process included selecting a scent for my room.  They call it an Aromatherapy & Pillow Menu.  Guests can choose from four fragrances: Homely Forest, Fresh Countryside, Sutil Romance and I believe one called Calmness Parache. (Side note: It's kinda hard to read my hasty scrawl notes after a week, let alone a few months. Thank goodness I don't do this for a living because this review is way past due.)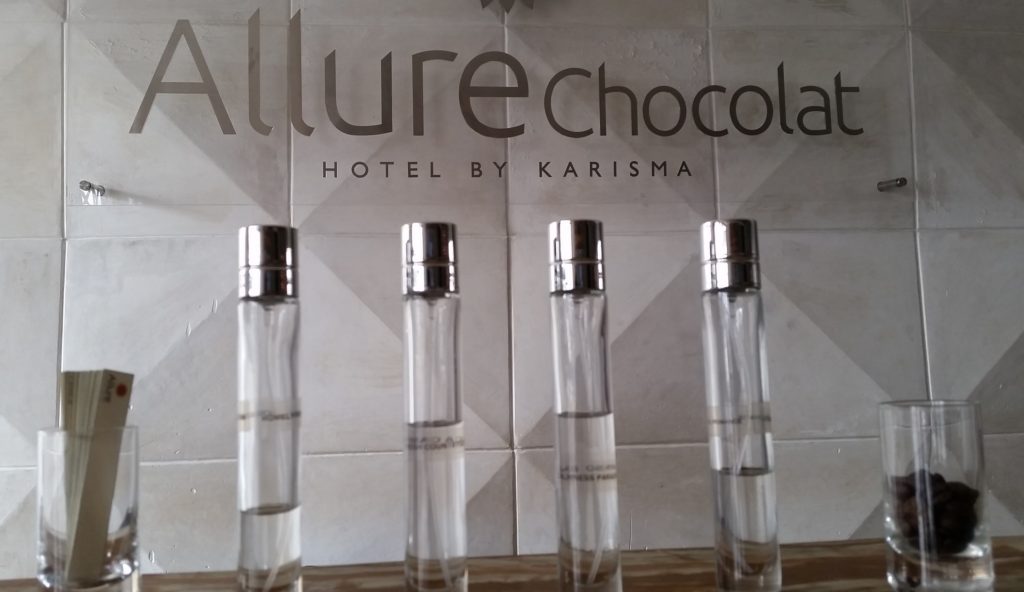 The aroma you pick is used in the room each night when the housekeeper provides turn-down service, complete with chocolates on your pillow. A great way to indulge the senses!  Add free local calls; complimentary and reliable Wi-Fi; a nicely stocked mini-bar that includes Jose Cuervo rum and Absolut Vodka; iPod docking stations; robes; slippers and a rain head shower in the bathroom to that, and you've got a winner in my book.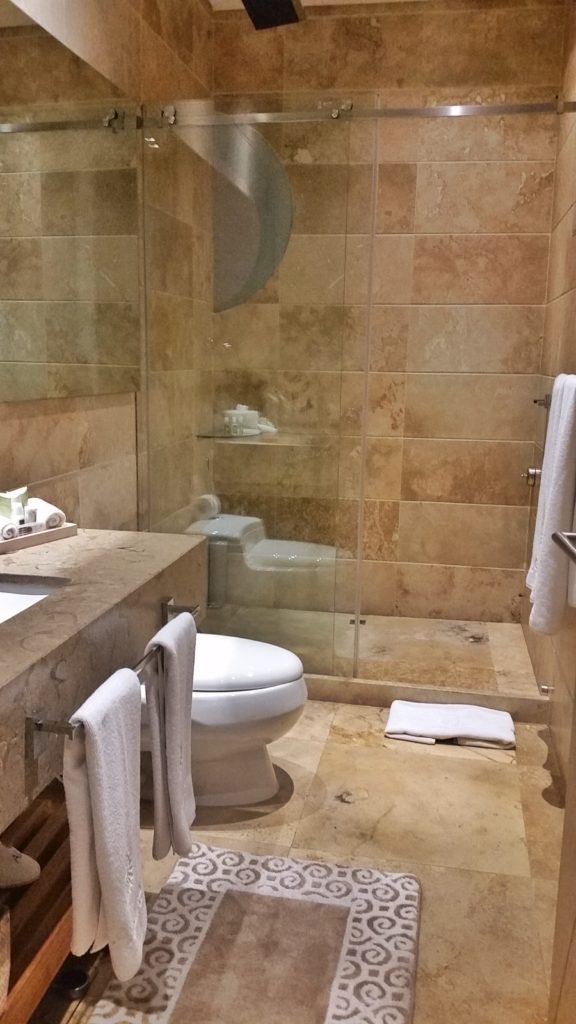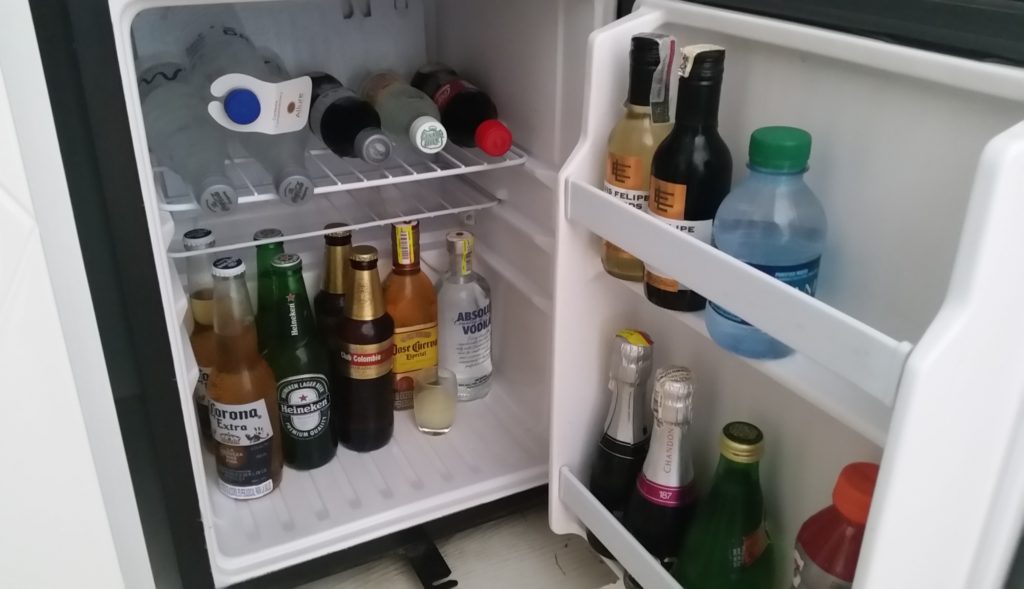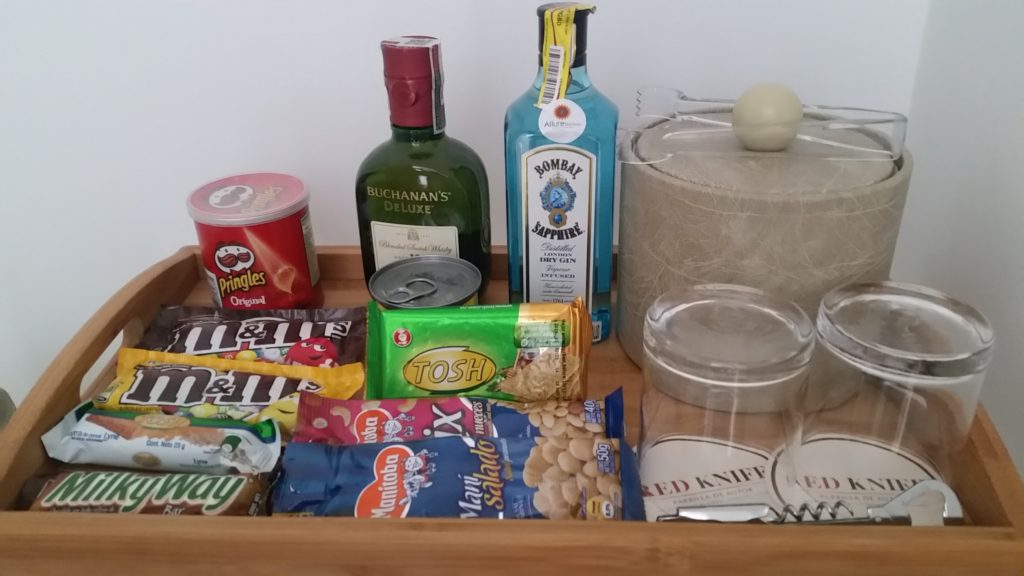 There is also a great rooftop infinity pool with spectacular views of the city and waterfront. I heard great things about the mojitos served at that bar.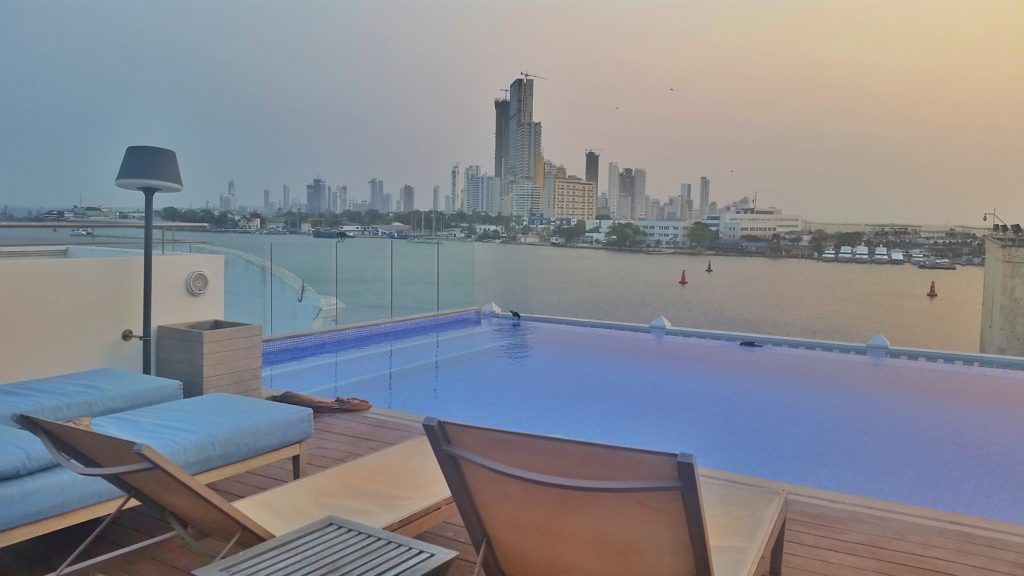 Dining
Red Knife, the onsite full-service restaurant, is a dream. Guided by a farm-fresh philosophy, it offers culinary delights that are sure to meet the stringent standards of even the most discerning palates.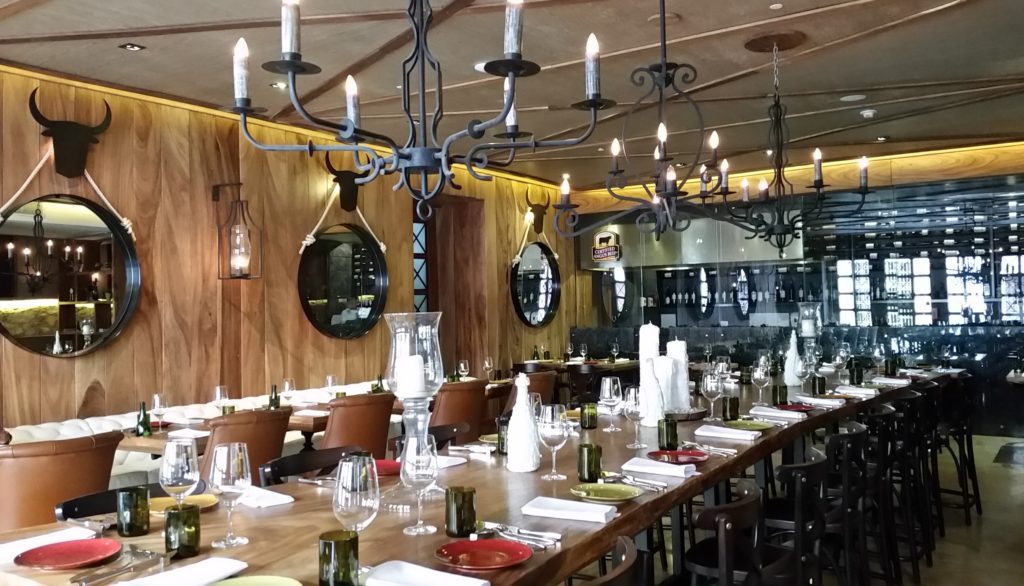 The décor and ambiance have an upscale-steakhouse feel that is inviting, but if you're not a steak lover, don't panic, poultry and seafood options are also featured on the menu.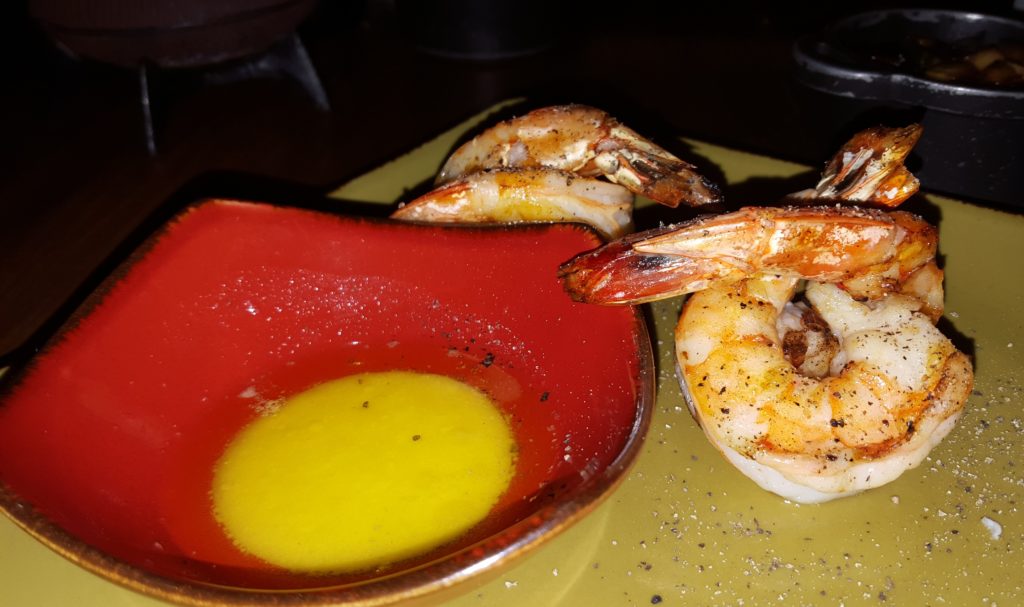 And wine aficionados will love their impressive selection of Chilean, Argentine, Mexican and Californian bottles. Specialty liquors and a neat menu of cocktails also are available.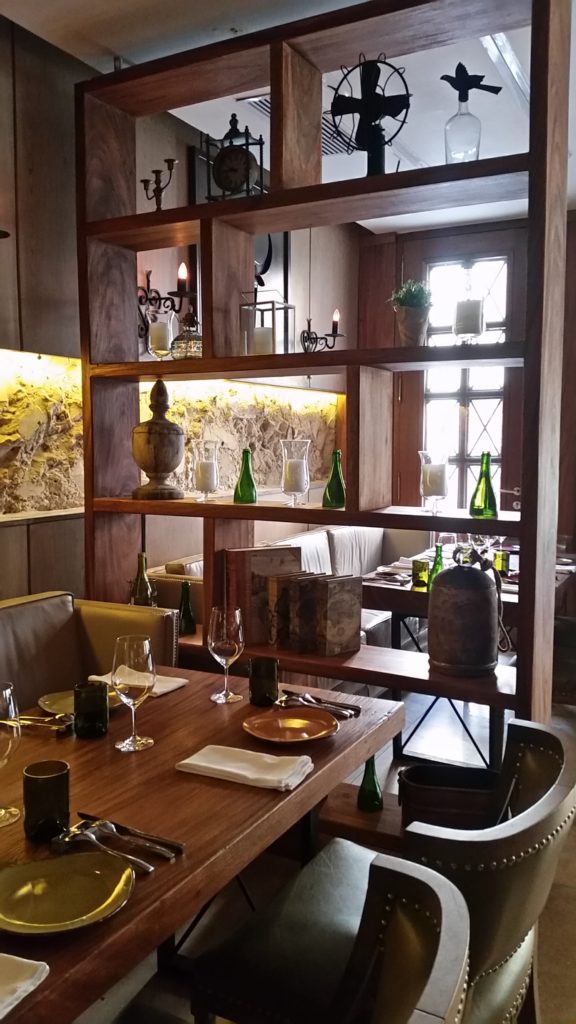 The breakfast buffet (included in the room rate) is available from 6:30 a.m. to 10 a.m. Each morning we had our choice of various breads, jams, cheeses, cold cuts, cereals, coffee – and for non caffeine people like me, tea or hot chocolate.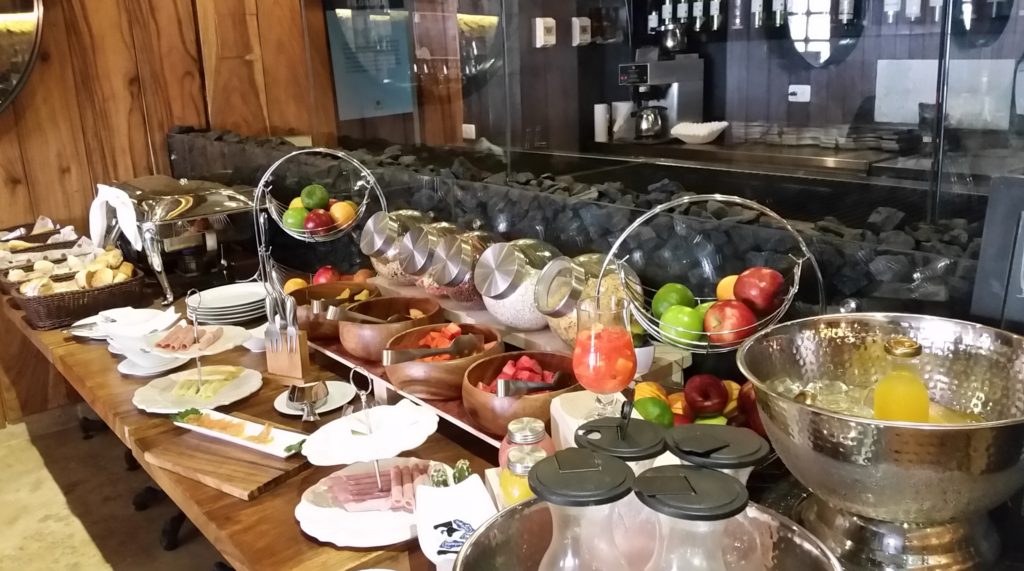 Fresh juices, served in mini bottles were an added touch. Egg-lovers have no fear, you can have your morning favorites done to order.  Everything I had was delicious. I especially appreciated the fact that the chef honored my request for one egg for breakfast because I hate it when I get two or three in an omelet that inevitably goes to waste.  Dinner starts at 6 p.m.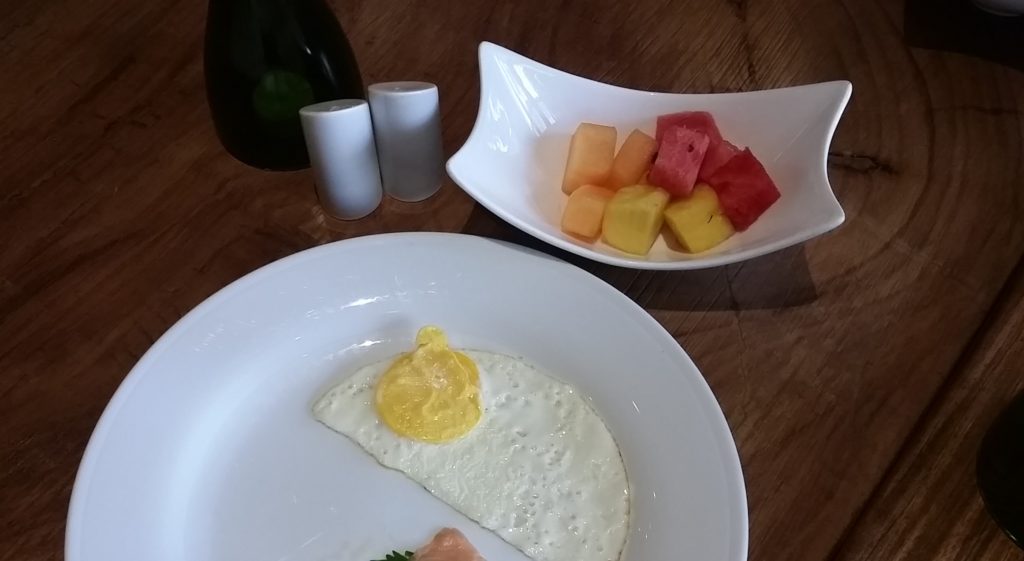 I never ate at Zas, the other dining alternative next to the rooftop pool, but it was usually packed – especially at sunset.
Activities:
Allure Chocolat's location puts you within walking distance of numerous bars, restaurants, shops and cafes. It is also across the street from the convention center; a nice plus for business travelers.
The Museo de Arte Moderno is nearby and the highly cited San Felipe de Barajas Castle is a mere 20-minute walk away. Excursions and party buses will pick you up and drop you off from the Walled City, which in itself is a walkable treat. Don't travel to Cartagena and deny yourself the pleasure of exploring those narrow, yet oh so culturally and historically expansive streets!
_______
This property is good value for money. My sister and I paid COP1,753,053 (USD555+) for our initial three-night stay, and we returned for an additional night after our trip to Medellin. I would definitely go back – again and again,
Editor's Note:
The only odd thing I encountered during my stay was the lack of regular-sized wash rags in the bathroom. To be clear, there was a pair on arrival but those two were not replaced after the first housekeeping visit, whereas face towels and bath towels were in adequate supply. When I asked the cleaning staff about it (in my rudimentary Spanish), I got the impression that the disconnect could have been due to a cultural difference. The wash rags that we use for bathing in the Caribbean and North America seem to be only used there as cold cloths for wiping the face.
Hotel Chocolat is part of Karisma Hotels & Resorts, an award-winning luxury hotel collection that owns and manages properties in Latin America, the Caribbean and Europe.