One of the first questions I asked when I started building an itinerary for my trip to Toronto was, "what food is the city known for?" I suspect you think about details like that too, right? Because really, what is a visit to Philadelphia without tasting their famous Philly Cheesesteak or a trip to New Orleans without slurping from a steaming bowl of any combination of their tummy-pleasing Cajun-Creole gumbo?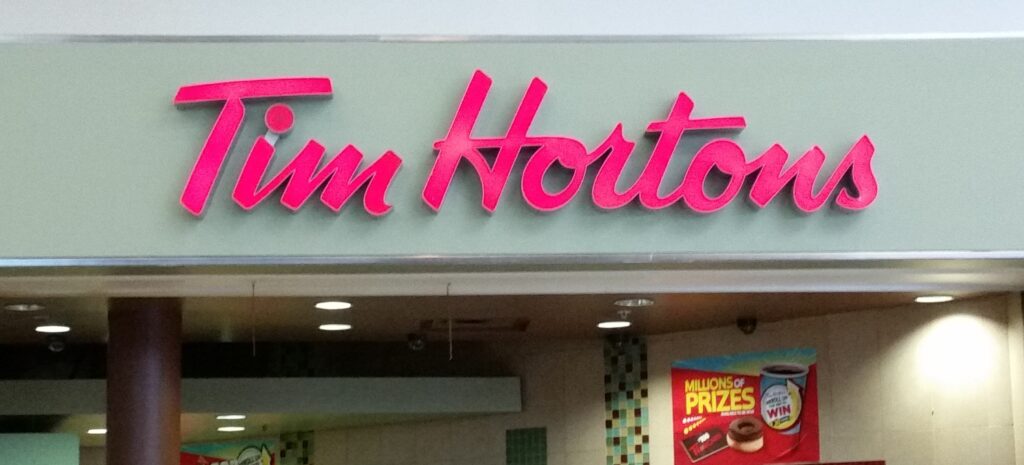 So imagine my initial surprise when I learnt Toronto didn't have a distinctive dish! But when I read that at least half of Toronto's residents were born outside of Canada, its eclectic food scene made perfect sense. Similar to other ethnically diverse cities like New York and London, a tourist could eat out every night for his/her entire vacation and not repeat cuisines. There's Vietnamese, Chinese, Korean, Caribbean, Italian, Portuguese, Indian, Greek, Hungarian food establishments and more available  – in a range of settings that run the gamut from casual to upscale.
With only 36 hours in the city and good home-cooked meals courtesy of friends in the mix, I didn't have to dine out much but when I did, I had a great time. Below are my takeaway notes from three totally different food experiences.
Wvrst (pronounced verst)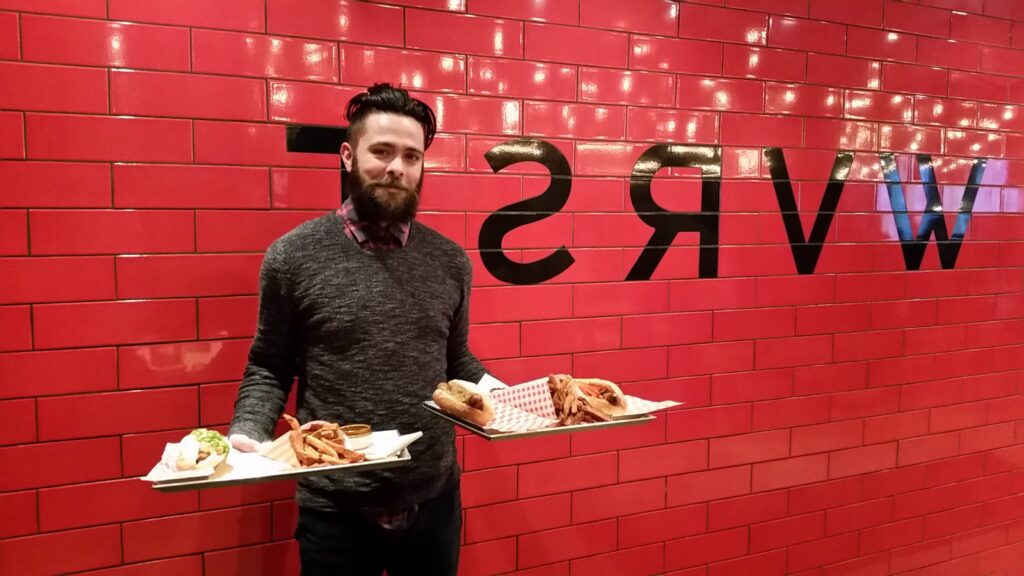 Location: 609 King Street West
Cuisine: A very simple but winning formula of beer, sausages, fries and dips. The cool factor to this place is that the sausages are far from ordinary. I saw venison, wild boar, elk, rabbit, and kangaroo among other unusual options on the menu.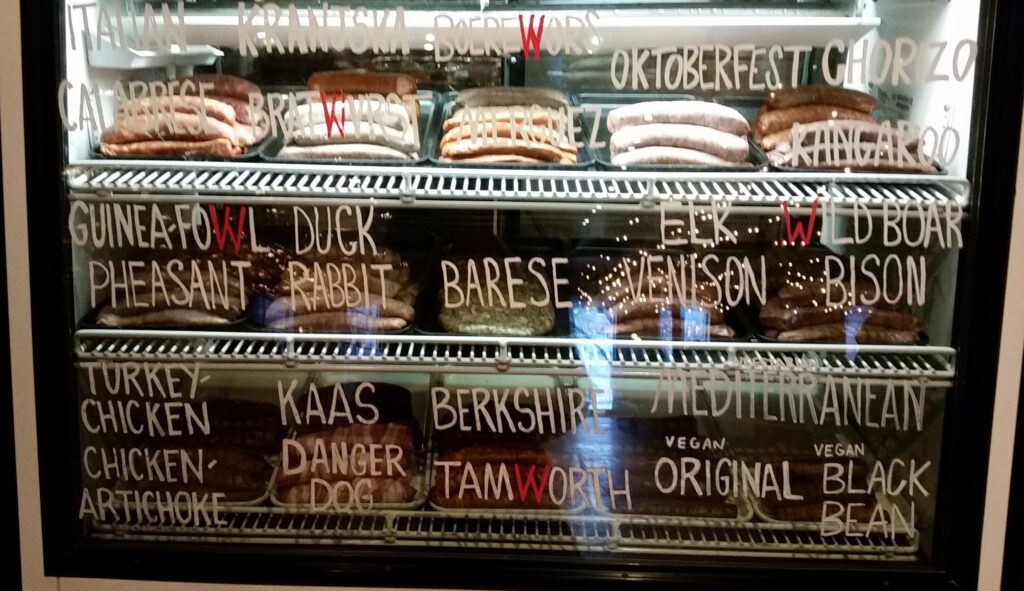 The meals are served with fried, either done Belgian-style or Dirty (a combination of pepper jalapenos & sautéed onions topped with their special sauces).  Accompanying beverages can be selected from their specialty collection of craft beers and ciders served from 24 rotating taps.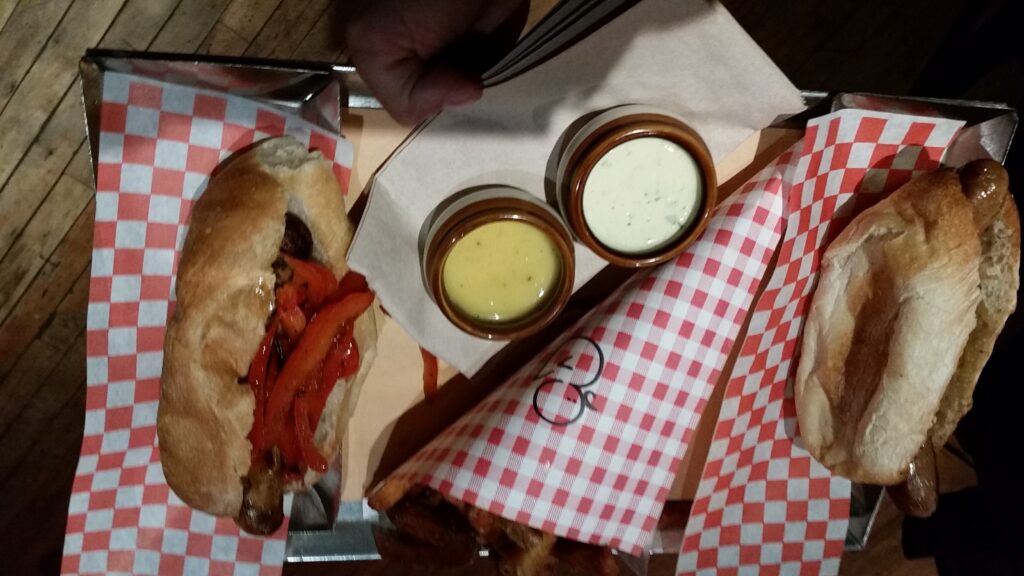 Ambiance: Quirky, fun and casual. There are communal tables that allow you to meet and easily mingle with other people and the wait staff are friendly and hip. Be sure to say hi to Chris. He's the guy who was kind enough to pose for the picture above.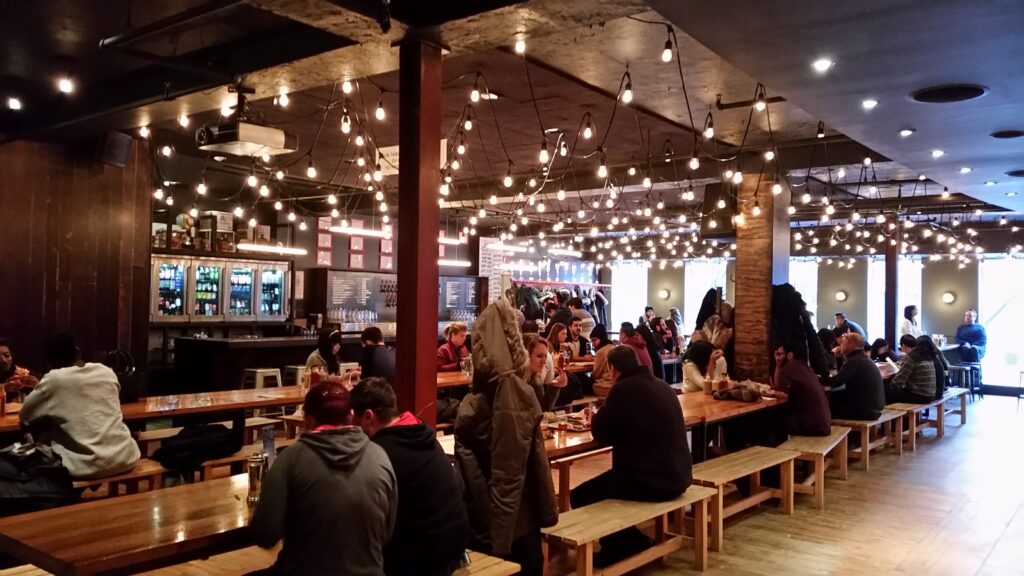 Price range: $7 for vegan items, $8 for traditional sausage varieties and $9 for the specialty game version
360 Restaurant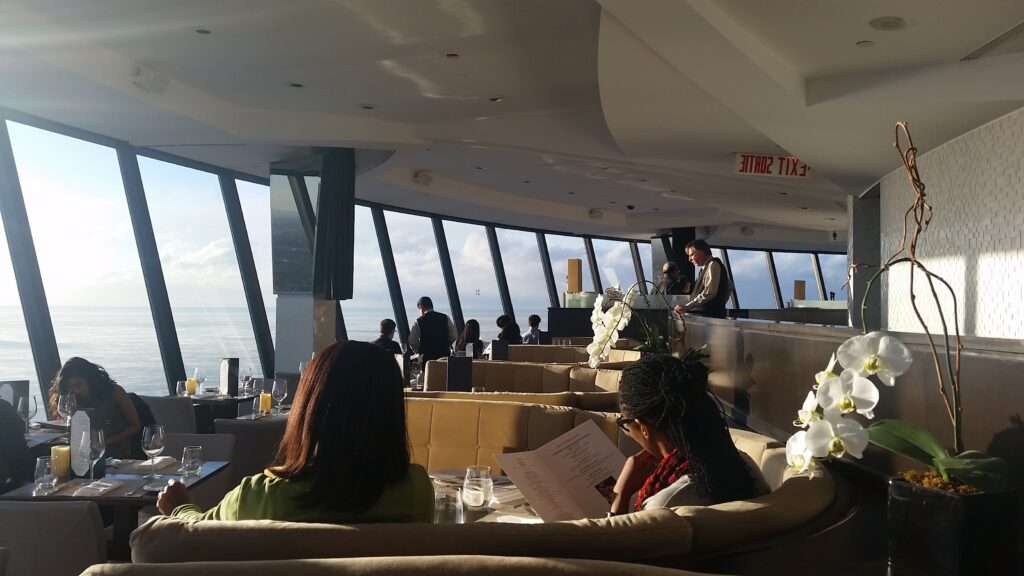 Location: 301 Front St W, CN Tower
Cuisine: Regional Canadian fare. The menu stirs up your gastric juices with appetizers like house smoked Atlantic Salmon with caper berries and pumpernichel.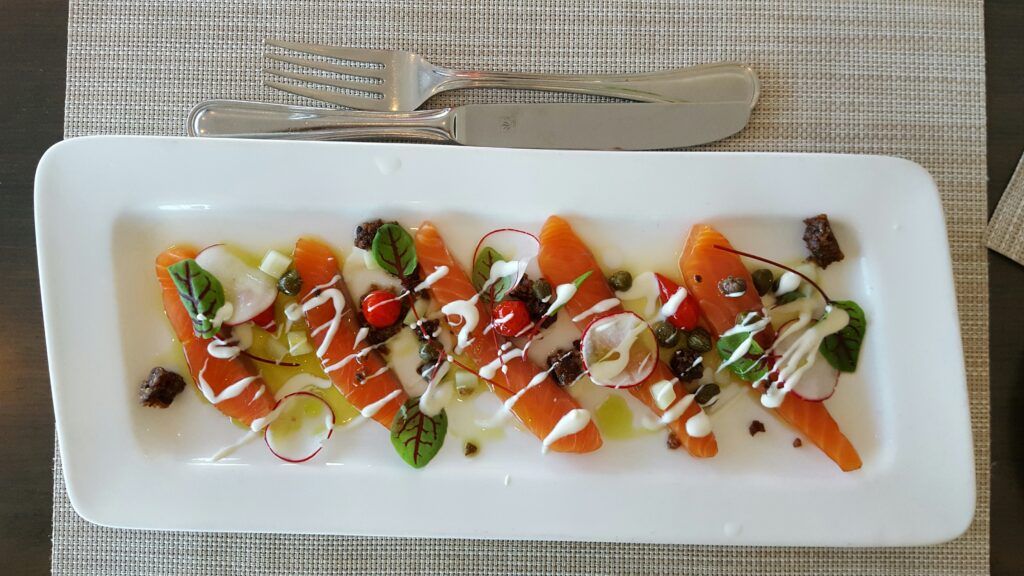 It then goes on to tempt you further with main courses such as salmon and scallops served with oyster mushrooms and new potatoes; pork tenderloin served with apple pudding and root vegetables; slow braised veal accompanied by charred corn polenta;  prime rib and bread pudding; and rabbit and pancetta.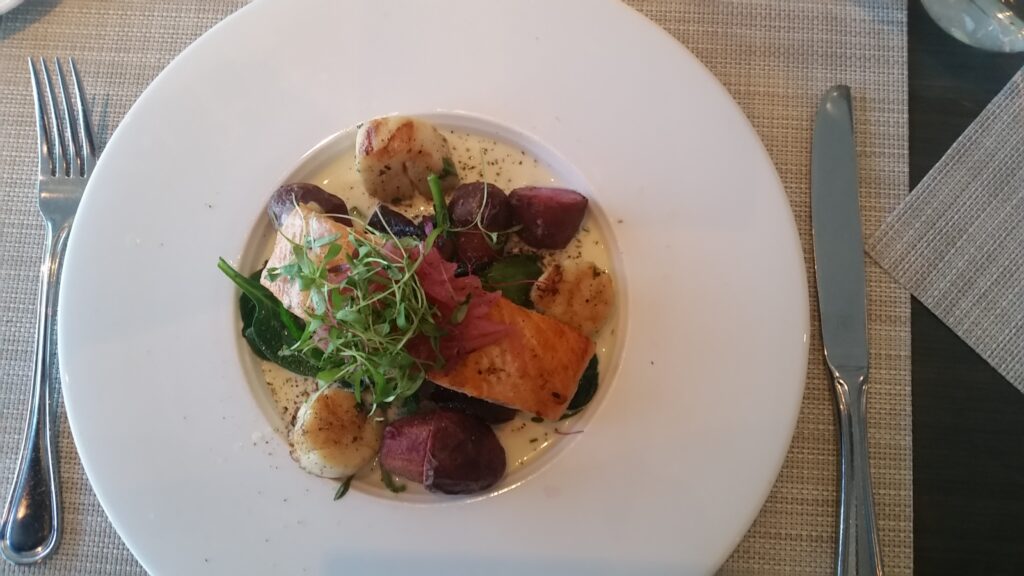 And oh, my goodness – the desserts! You can choose from the sinfully delicious apple toffee pudding, white chocolate and Beamsville cherries, spiced pumpkin cheesecake, warm Canadian butter tart, a dark chocolate tower and other calorie-rich options.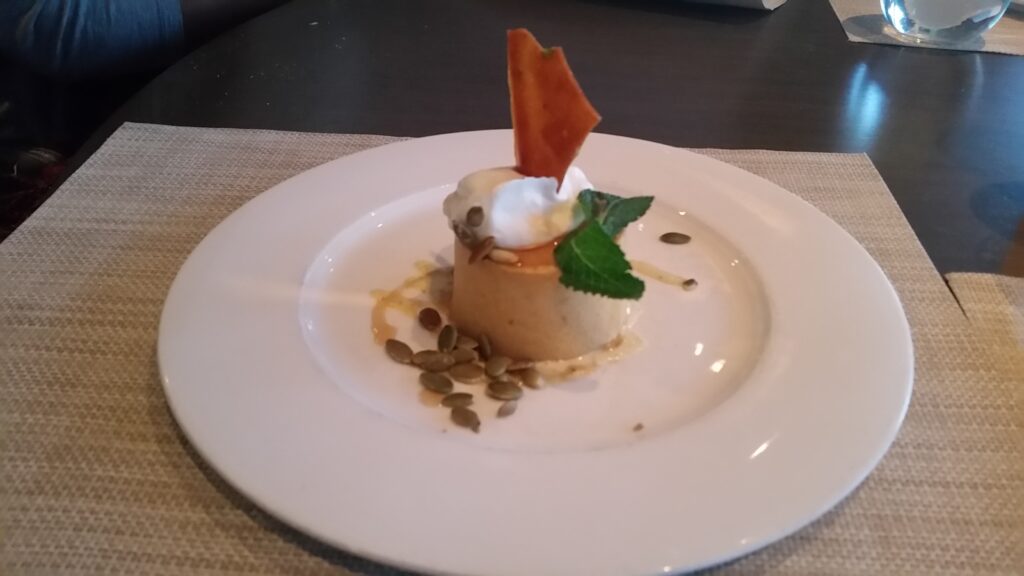 Ambiance: Fine-dining and classy. It's definitely a place where you'll need to make reservations! The restaurant is 351 meters above ground and it rotates 360 degrees every 72 minutes so you get stunning views of the city. The bathroom area doesn't rotate so if you have to get up to go, note your seating area carefully. The sections are marked.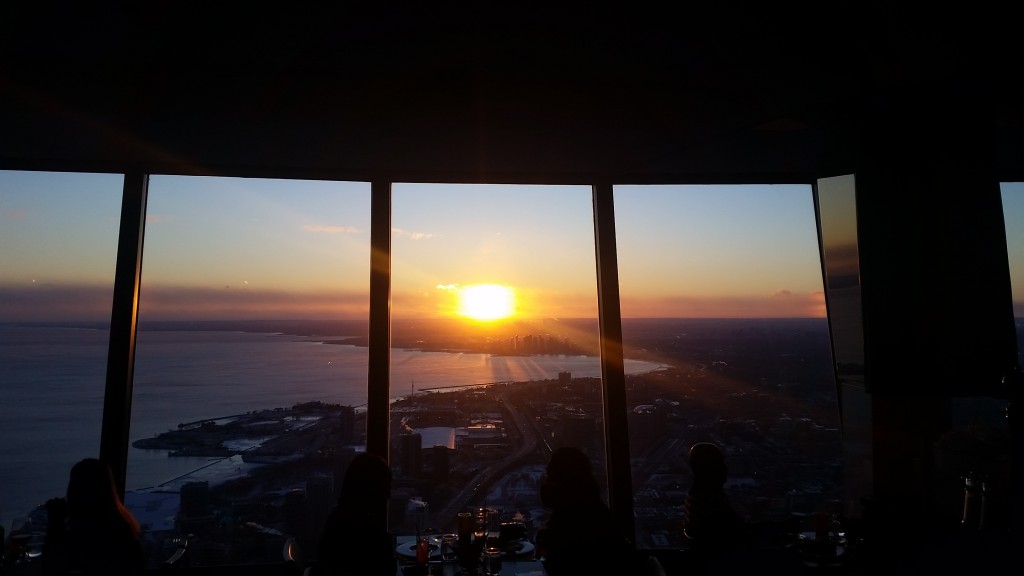 The restaurant also features a 9,000 bottle (maximum storage capacity) award-winning wine cellar with a selection of more than 550 international and Canadian blends.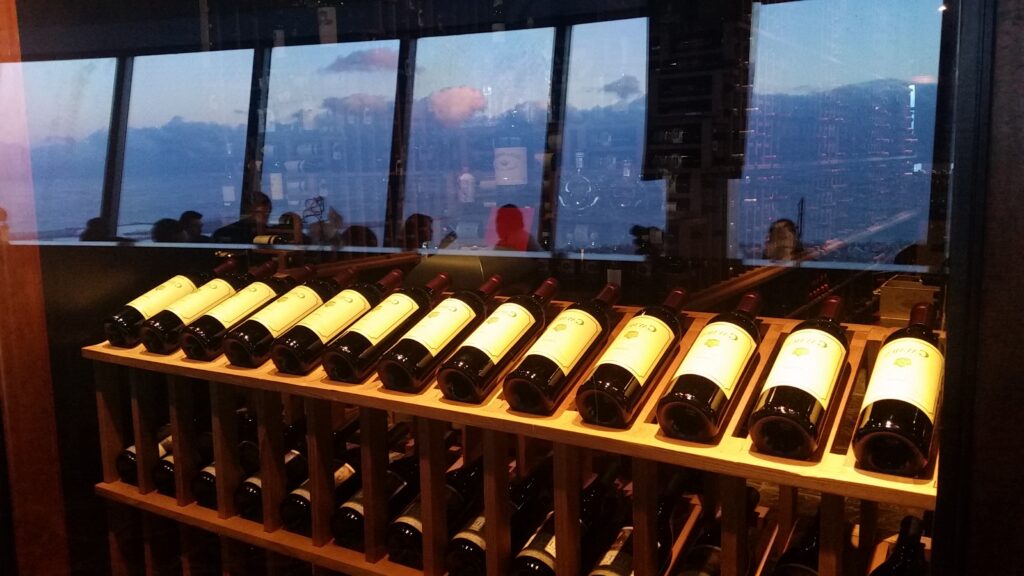 My waiter, Eric, said he had been on staff there for 30 years. The best word I could find to describe him is unflappable because inevitably, he's seen it all. 
Price range: A two-course dinner starts at $65; for three-courses it begins at $79. Wine and drinks are additional.
Tunup Islands Caribbean Foods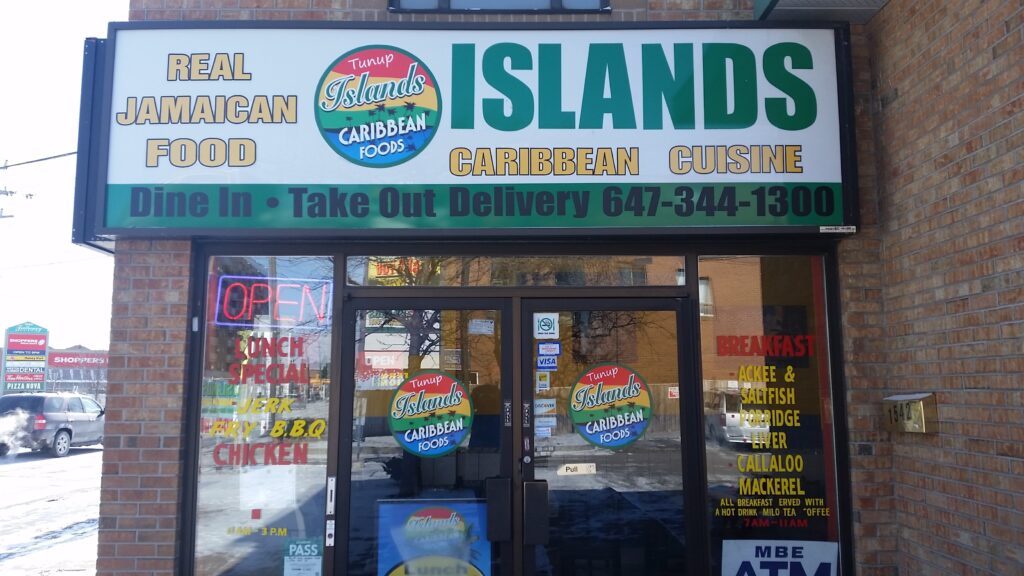 Location: 1542 Jane St
Cuisine: This corner shop advertises itself as a Caribbean restaurant but the menu items are mostly Jamaican. It's perfect for members of the Caribbean diaspora who are hankering for a little taste of home. Think jerked chicken, festival, rice and peas, oxtail, red peas soup, ackee and saltfish, ground provisions, and other specialties reminiscent of sunnier climates..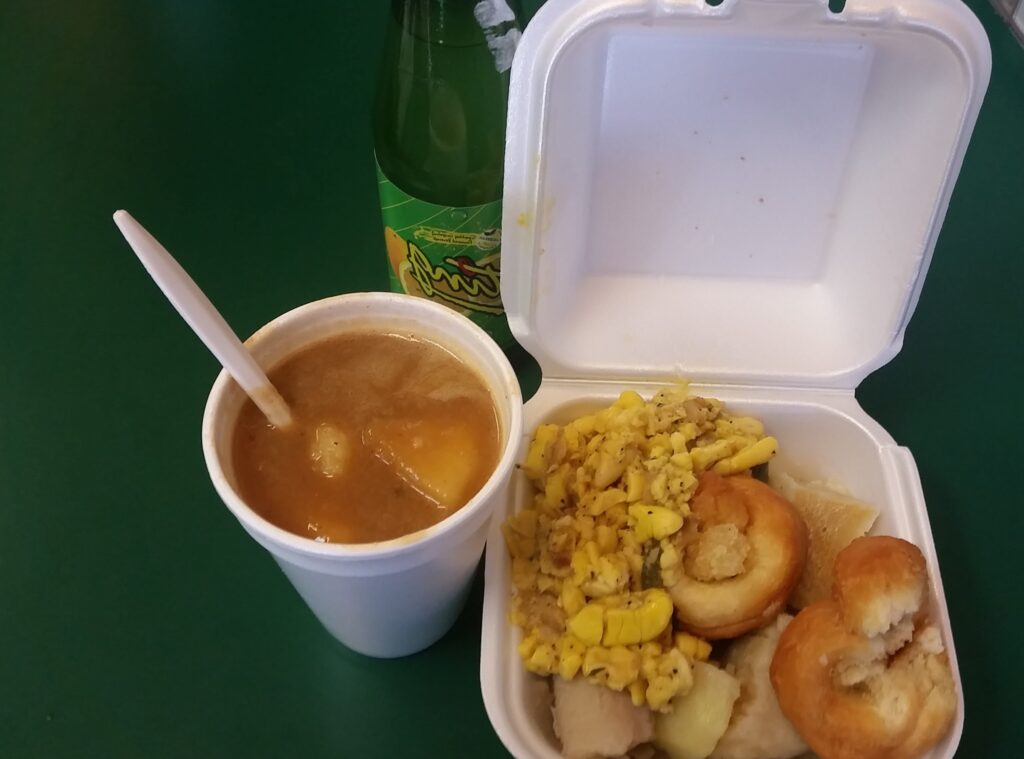 Ambiance: Functional. It's a fast food joint with counter service and a few closely stacked tables.  Ask for the main man Percival and chat with him a bit. He may just hook you up with a little extra on your plate.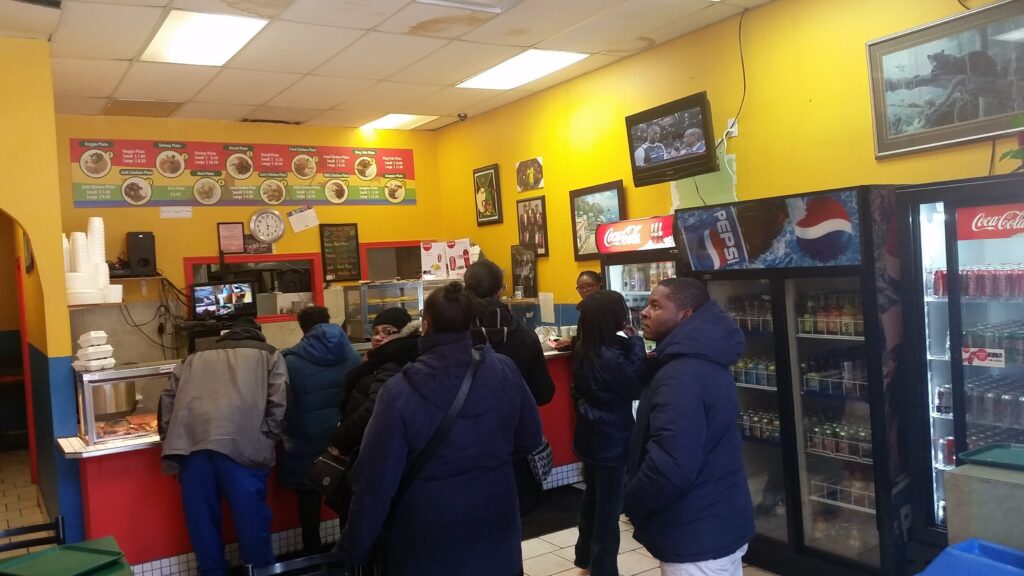 Price range: The average meal is $7-10 and at certain times of the day, they have lunch specials.
Note: All prices quoted are in Canadian dollars.