Great news! My Jobs with Travel Benefits feature is back this month, and I'm super stoked because I get to kick off this new set of career-inspiring stories with a fellow Jamaican wanderlust maven.  I've known Tara Bradshaw for 10 years, and during that time two things have been constant: she's either been off exploring some far-flung destination, or she's been diligently planning her next vacation.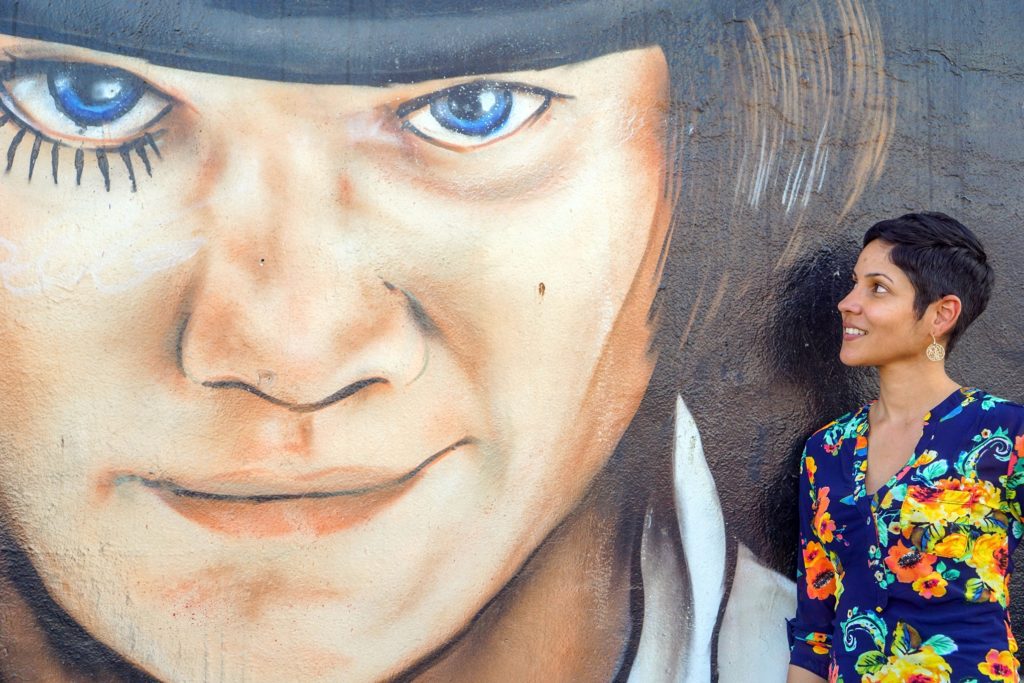 Travel is definitely high on Tara's priority list. I'd say fashion and shoes (the latter being another shared interest) are too.  It's very likely she will beat me up for even mentioning this, but good food ranks high for her as well.  You would never guess her MAJOR foodie status just by looking at her, though. That's because with her svelte frame, she could give Chanel Iman and Kendall Jenner a run for their money on any lifestyle magazine shoot!
But enough with the ribbing. Here's what she had to say…
So Tara, you're the E-Commerce & Business Development Manager at one of the most established and respected travel agencies in Jamaica. What does that role involve?
My role focuses on the e-commerce and development side of the business. Trafalgar Travel has always embraced technology, and we have a number of proprietary e-commerce solutions for corporations. My team and I are responsible for the development, roll-out, marketing and maintenance of those products.  In addition, I also book flights, hotels, honeymoons, cruises, and family reunions on behalf of clients. However, the majority of my work surrounds projects related to technology, and any electronic commercial transactions that relate to travel. On a regular basis,  I prepare proposals, make presentations, do demos of the products, write contracts, and sign on new accounts.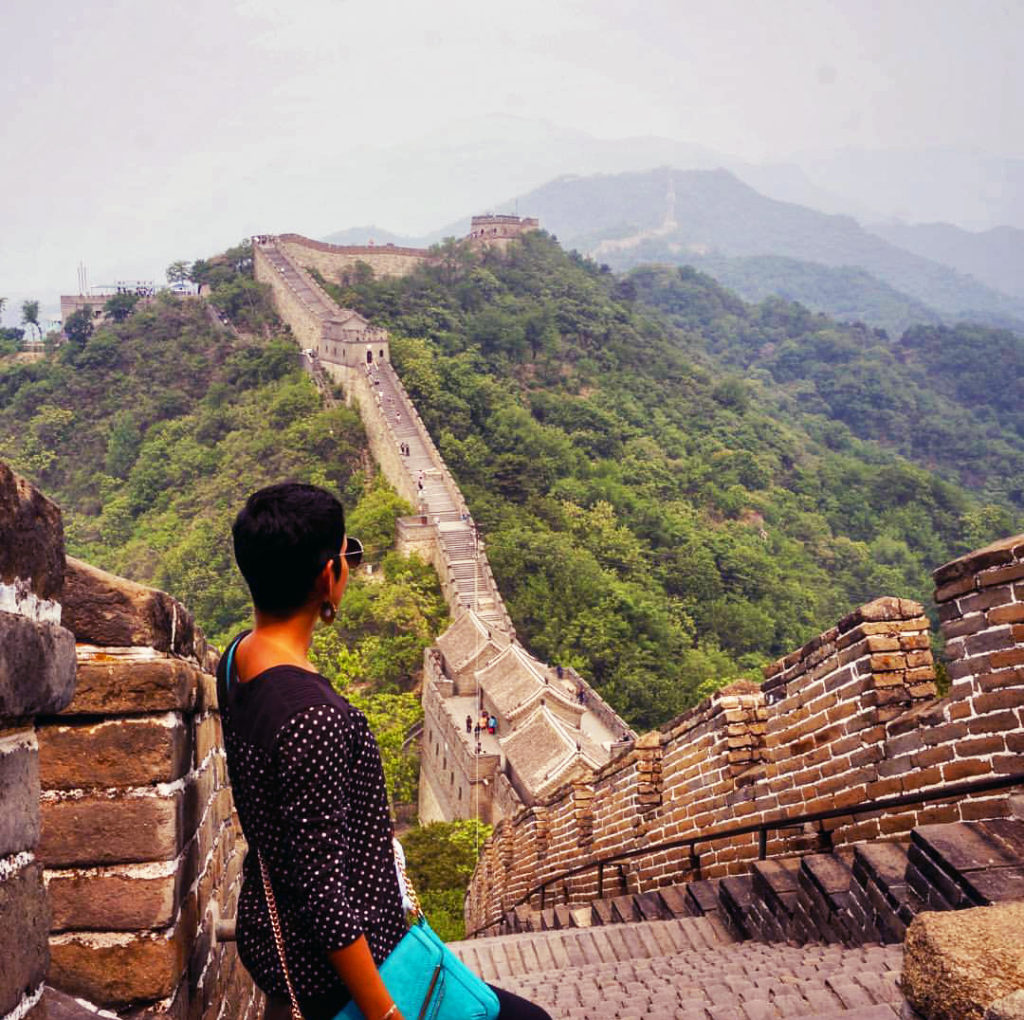 I love it when I get asked  "do people still use travel agents?", because I'm proud to call myself a well-rounded travel consultant, and I'm confident of the value my colleagues and I have to offer.
I heard US TV personality Steve Harvey say something in an interview some years ago that has stuck with me for some time. He said, "your career is what you're paid for, but your passion is what you're made for." Would you say this role gives you the best of both worlds?
I think when you have the opportunity to work in an industry that you love, you do get the best of both worlds.  Before this job, I spent a maximum of a year and a half in any position I was in.  I even disclosed that fact in my interview, and warned my employers that I may not be around after six months!  Close to five years later, I'm still here… and that says it all to me.  I love to travel, and I also love helping others to plan their trips.  I feel very lucky to be able to get paid to do something I'm so passionate about.
What are some of the destinations you've been to as a direct result of this position?
I've been fortunate enough to go on a few work-related trips since I've been at Trafalgar.  In my very first year, I went to Nice, France for a supplier visit.  I've been to Cancun for a trade show, Toronto for a training course, New York on a new airline's inaugural flight, and Amsterdam for a conference.  The business development aspect of my job also allows me to travel to events and conferences if I identify potential opportunities for Trafalgar.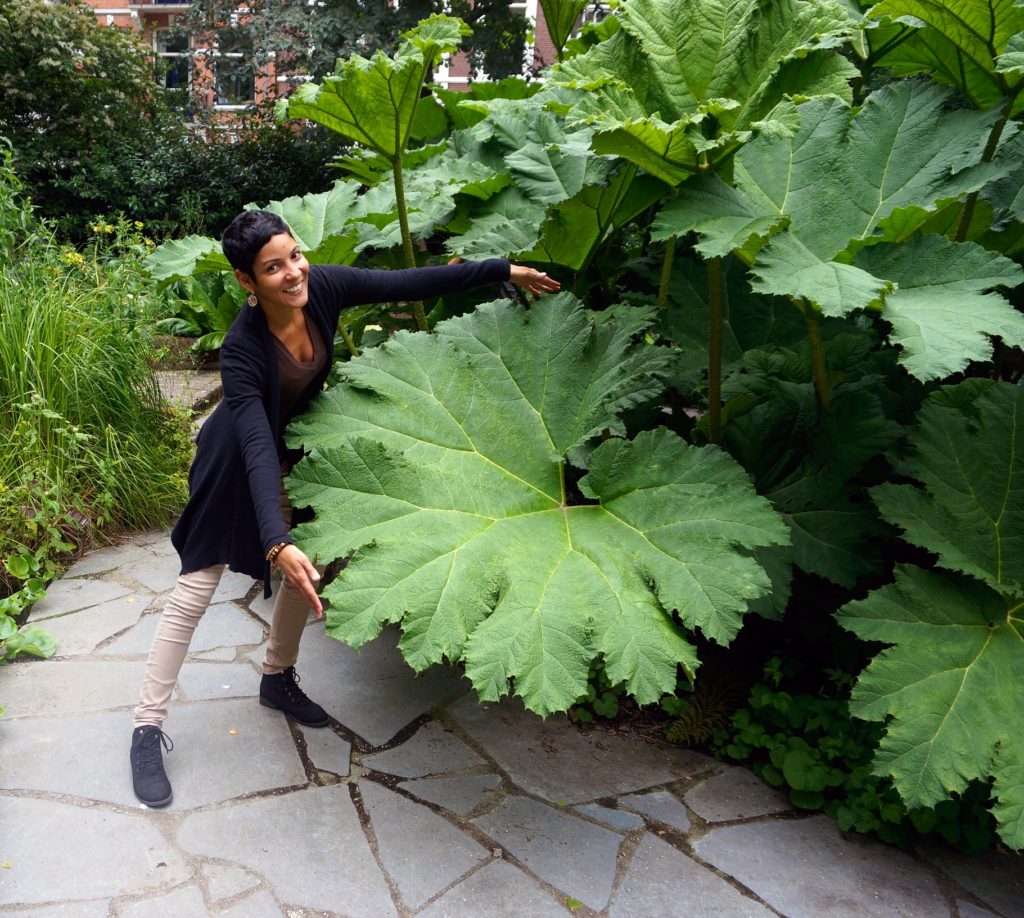 I've known you long enough to guess you've squeezed some sightseeing time into those trips. Tell us about some of the fun things you got to do in those destinations.
I try to make the most of any business trips I go on, whether it's exploring the city after the work portion of the day has ended, or adding some personal days before or after.  I usually compare costs of the "official" dates versus the cost for the dates including my personal days.  If there's a difference in cost, I pay the balance.  It almost always works out cheaper than if I had to buy a ticket on my own.
I research the destinations (and weather) beforehand so that I have an idea of what's happening around that time.  I like getting a feel of local life and am always on the lookout for any special events happening during my stay.  I've been to museums, food festivals, wine tastings, art galleries, botanical gardens, and lots more.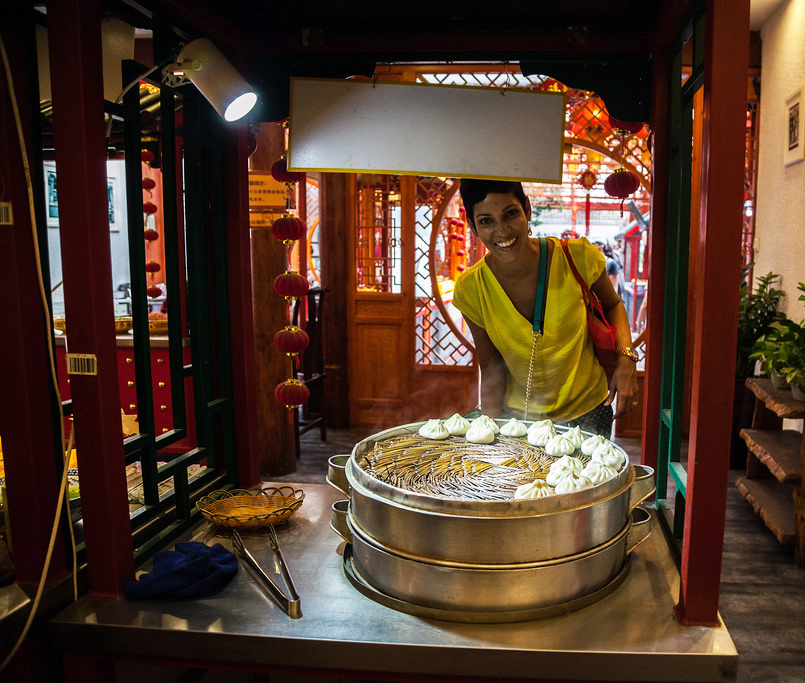 In addition to work-related travel, you globetrot quite a bit in your spare time.  How far in advance do your plan trips, and what tools do you use as inspiration to build your itineraries?
I tend to plan my trips way in advance, sometimes even up to nine or 10 months beforehand. I have booked a few spur of the moment trips, though.   My personal motivation is just always having a trip to look forward to.  I don't really use a particular tool to build my itineraries, I just research several destinations and websites and seek out things that interest me.
I follow a ton of travel accounts on Instagram, so I'm inspired by many of the posts I see.  I seek accommodation that's in a central location or very close to public transit.  I also read local destination blogs in addition to the usual sites like Lonely Planet, Frommer's, TripAdvisor.  I especially like the local blogs to get information on what and where to eat.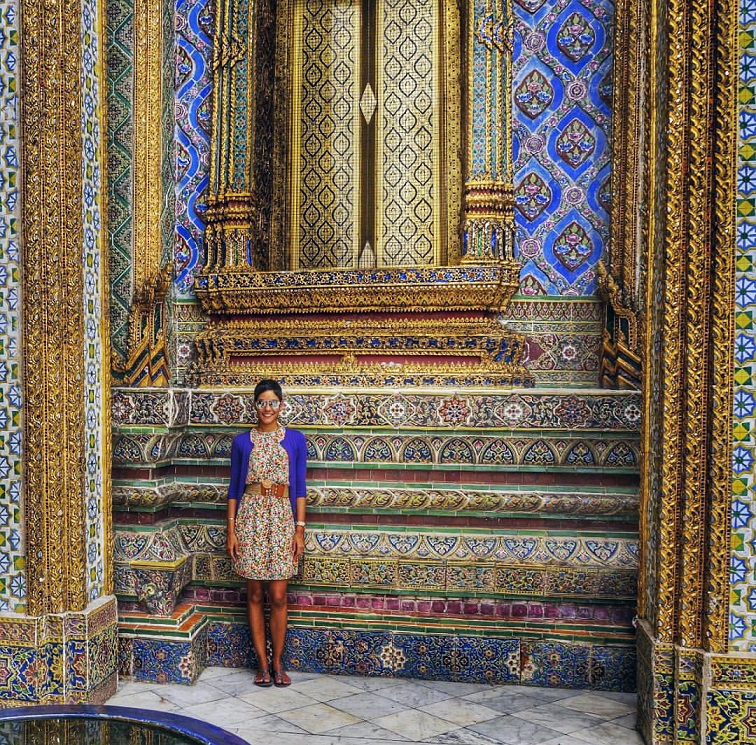 You have a fantastic Instagram feed. How do you decide what images to share? Also, when you travel solo, how do you get the best destination photos with you in them?
Thanks!  Honestly, I don't have a strategy to which images I share.  I just post the pictures I love.  My preference is to take photos of the destination itself, so having travel photos with me in them aren't usually my priority.  I absolutely do not own a selfie stick.  If I really want a photo with me in it, I'll usually offer to take another traveler's picture, and then ask him/her to return the favor. The exception was my very first solo trip, which was to Beijing. I booked a 30-minute private shoot with Flytographer, a company that contracts local photographers in several destinations around the world.  That was awesome.
The Jamaican dollar is not very strong on the currency exchange market right now, yet you've been to some truly long-haul destinations on your own dime. What are the top three tips you can share with persons who are on a tight budget and do not believe that travel is affordable for them?
This is such a timely question.  Just last night I had a friend say to me, "I need to do what you do to rack up your miles.  Or do you get passes?  What do you do?"  I replied that what I do is purchase tickets and she said, "Oh, for your office?"  I said no…. for myself.  Like a regular person.  LOL.  I think most people are under the impression that I travel for free, but I pay full fare just like everyone else.
My top 3 tips are:
1.  Try to save in a foreign currency that's stable and strong, if possible. Travel from Jamaica is less affordable than travel from other parts of the world, but it is still attainable.  Have a travel goal in mind and save monthly towards it.  Research your destinations – airfare may end up being the most expensive part, but meals and accommodation are usually very affordable.
2. Understand the difference between cost and value. Just because something is the cheapest, doesn't mean it's the best value.  You could book a hotel that's dirt cheap, but then that also takes you 45 minutes plus taxi fare to get to any major attractions, which will waste your time and money.
3. Be flexible, especially if you're traveling alone. Be willing to make more than one connection.  Be willing to travel in Economy class.  Be willing to leave from a different airport.  Be willing to travel in off-season.  Consider traveling mid-week instead of on the weekend.  I have persons who ask me for the absolute lowest cost, but yet have exact specifications on date/time of departure, which hotel to stay in, and which class to travel in.  Again, it comes back to cost vs. value.
Thanks for that great bit of advice, lady! The best thing about your tips is that they are easy principles to apply, wherever you live in the world.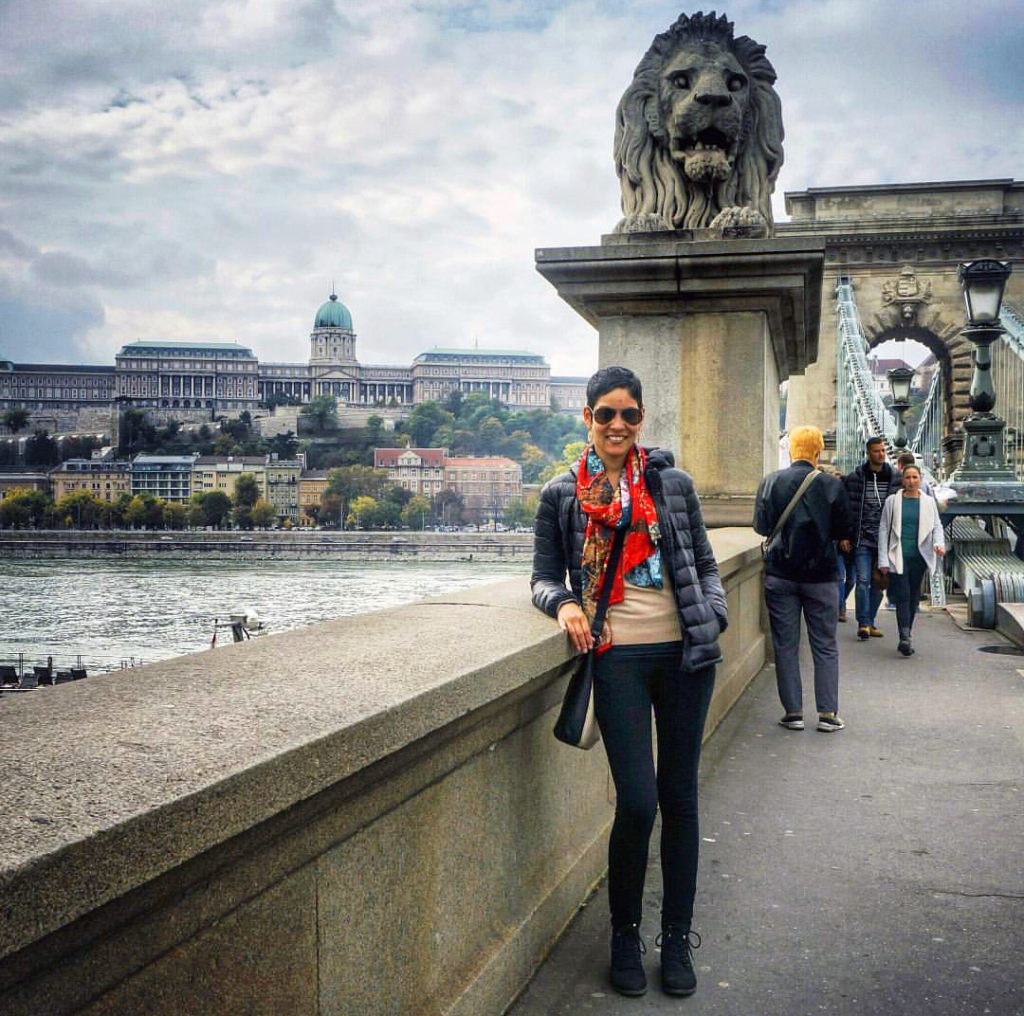 You can follow Tara's adventures – at home and abroad – on Instagram. Her handle is @tarabarrra.
(All photos used in this story are courtesy of her.)
__________
About Trafalgar Travel
Trafalgar Travel  was founded in 1995 and has enjoyed 21 years of success in the industry.  The agency has been recognized by the World Travel Awards as the Caribbean's Leading Travel Agency for 10 consecutive years.  They are the largest travel agency in the Caribbean, with offices in Jamaica, Trinidad, Barbados, St. Kitts and the Bahamas.  Trafalgar Travel also has an in-house software development team focused on creating technological solutions for the travel industry.
______________
Editor's Note:
My goal is to make this a monthly feature, so if you know someone who has a cool job with travel benefits and he or she wants to talk about it, please email me at [email protected]. Thanks!