Dubai is a hotbed of first-class entertainment venues and tourist attractions but surprisingly, the activity I enjoyed most during my stay was a Desert Safari tour. It included dune bashing, camel rides, dinner in a Bedouin-style camp, henna hand painting and belly dancing. If you plan to visit, you should try it.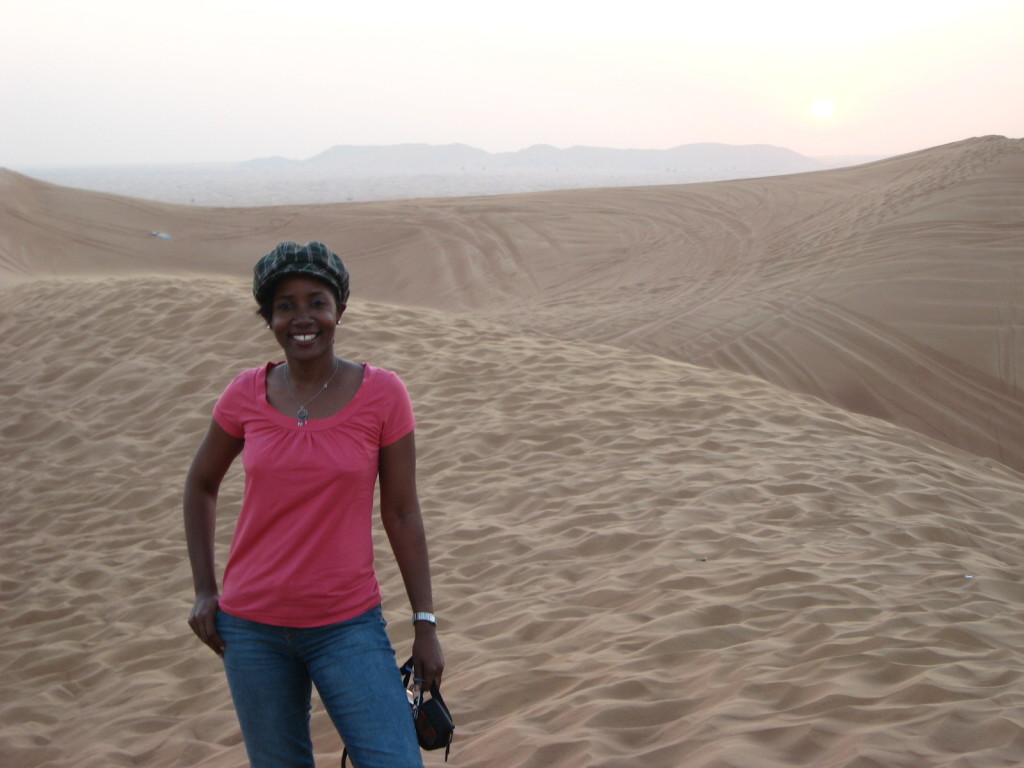 What is dune bashing?
Dune bashing means driving at increasing and decreasing speeds over sand dunes. As the surface of the sand keeps shifting, it takes a special skill and a special type of car to navigate the terrain – usually a sports utility vehicle (SUV). Expect a stop to let the air out of your tyres (tires) as reducing the pressure gives the vehicle more traction against the moving sand.
What to expect
The experience starts with pick-up at your hotel or home stay, followed by a 45 minute to an hour-long drive out of the city. As we left the outline of a built-to-impress metropolitan area behind us, the emerging desert landscape in its unapologetic sparseness acted like a soothing balm to my, at that point, over-stimulated soul.
There were no city noises to obscure my hearing and no towering buildings to block my view. If you are lucky, you may even spot a few camels or other wildlife along the way.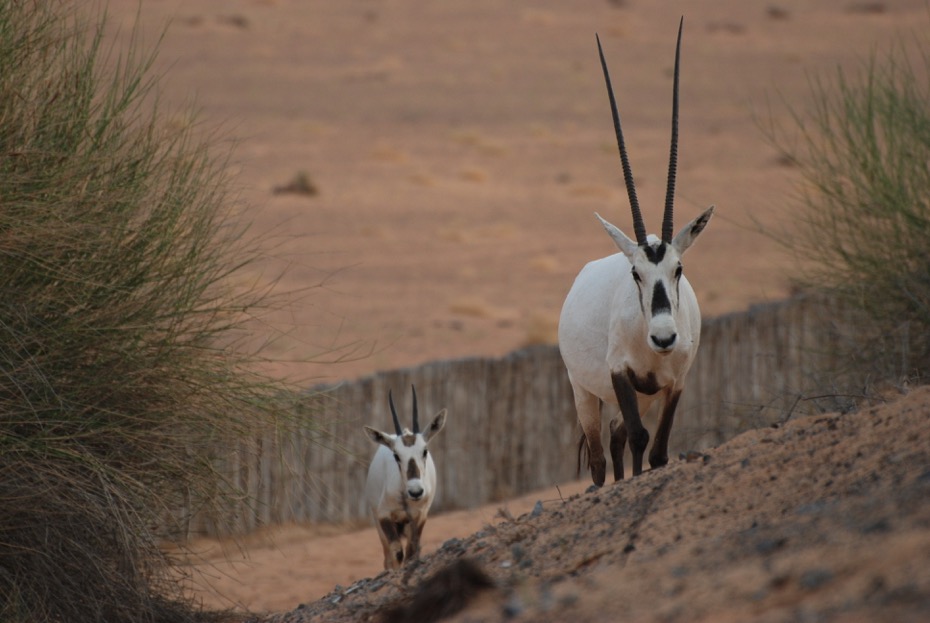 The dune bashing part of the trip was a bumpy and thrilling ride that lasted about an hour. We reveled in the slipping and sliding, the exhilarating skidding, and 360-degree spinning of the vehicle. All of that was punctuated by sporadic seat-gripping and different decibels of screaming and shouting. And sand, lots and lots of sand! We had a jolly good time.
The vehicles travelled in convoy and stuck close together as they performed their stunts. As a result, we were not just caught up with what was happening in our SUV, we also were observing the antics of the people in the other vehicles as well.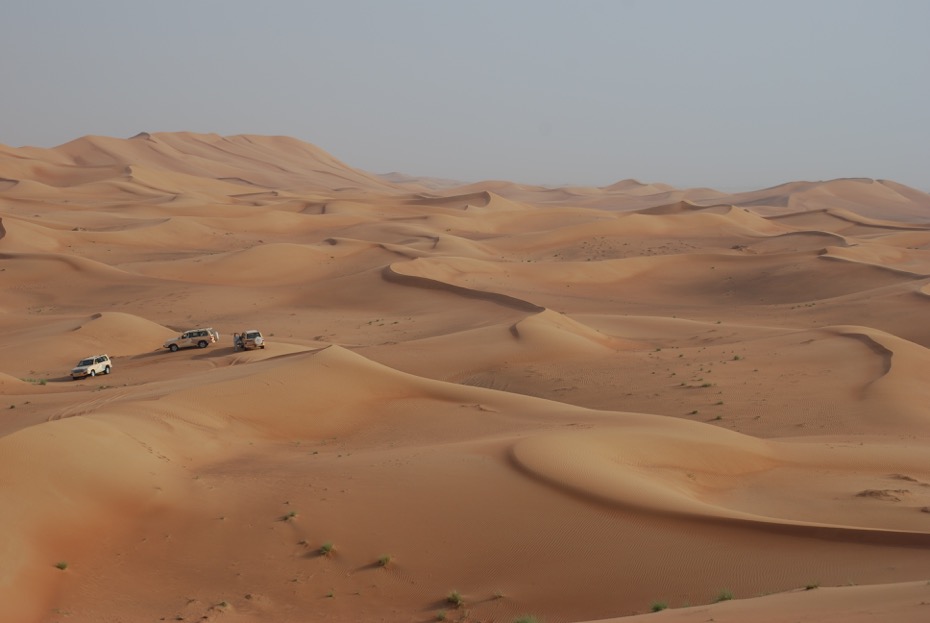 Tip: Try to secure the front passenger seat or a window for the best views!
What to wear
Dress comfortably, because inevitably the sand gets into everything. I recommend a hat or a scarf to cover your hair, and long pants and a light shirt or t-shirt. I wore sneakers and socks in an effort to cover my feet but the sand got into them anyway, so I could very well have worn sandals.
For persons who wear contact lenses, I suggest wearing shades as well because small grains of sand get into your eyes very easily when you are outside the vehicle. With no running water nearby, eye-drops alone won't be enough to clear them.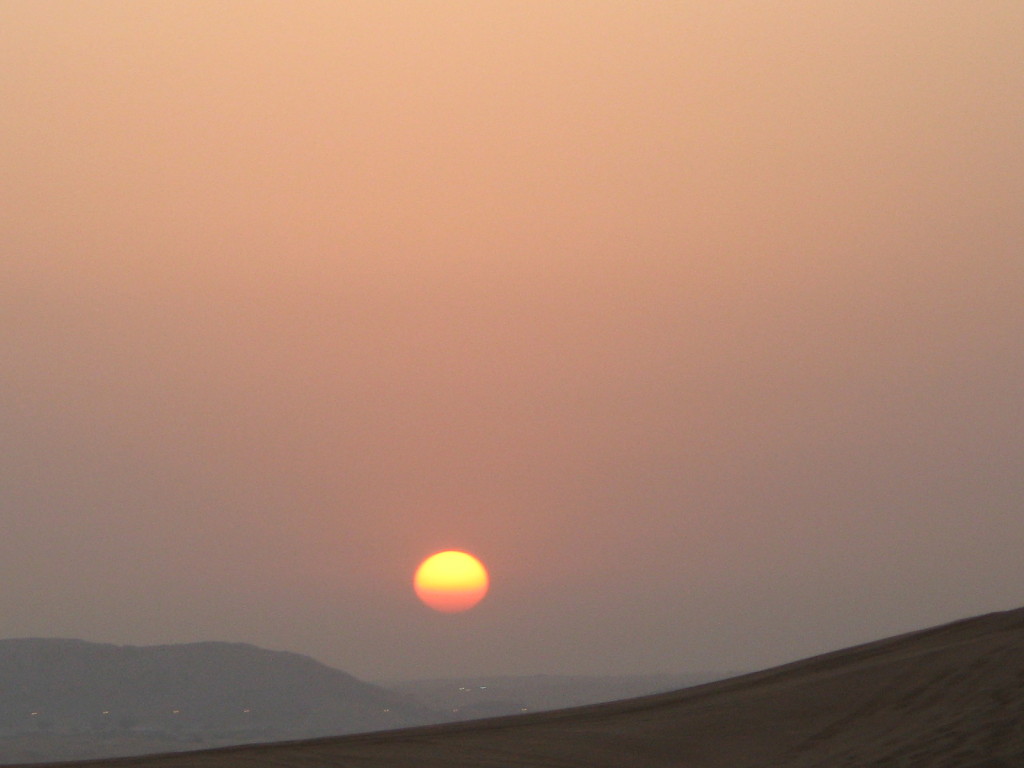 After the drive, you are allowed to exit the vehicle, walk around and take pictures. The evening drives are timed to end just before sunset so be ready to capture some pretty cool shots then.
Dinner and belly dancing
The evening ended with a trip to a Bedouin-style camp. The Middle Eastern-influenced dinner menu included a variety of meats and salads with some desserts.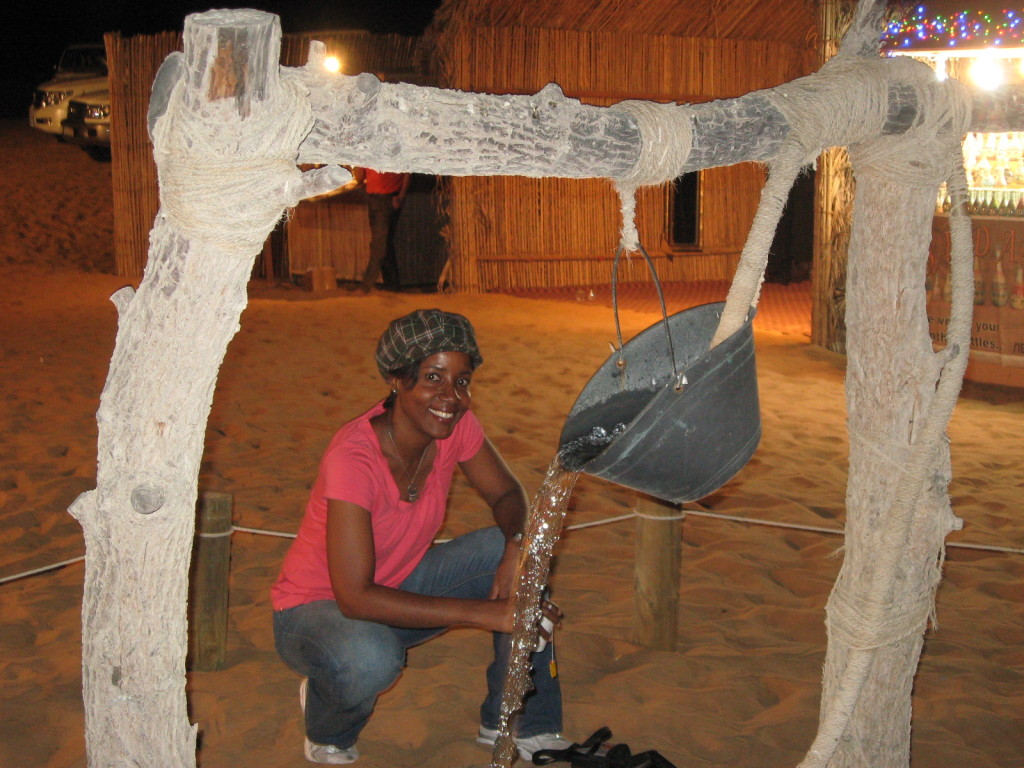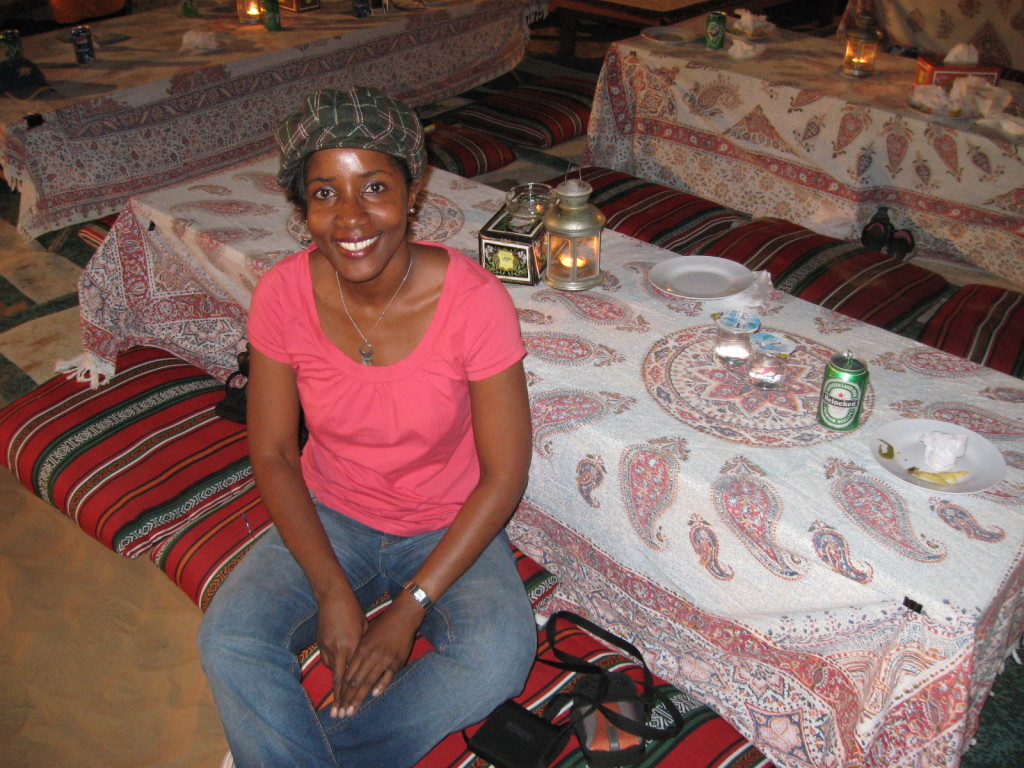 Optional camel riding, henna painting, shisha smoking and belly dancing rounded out the evening's activities.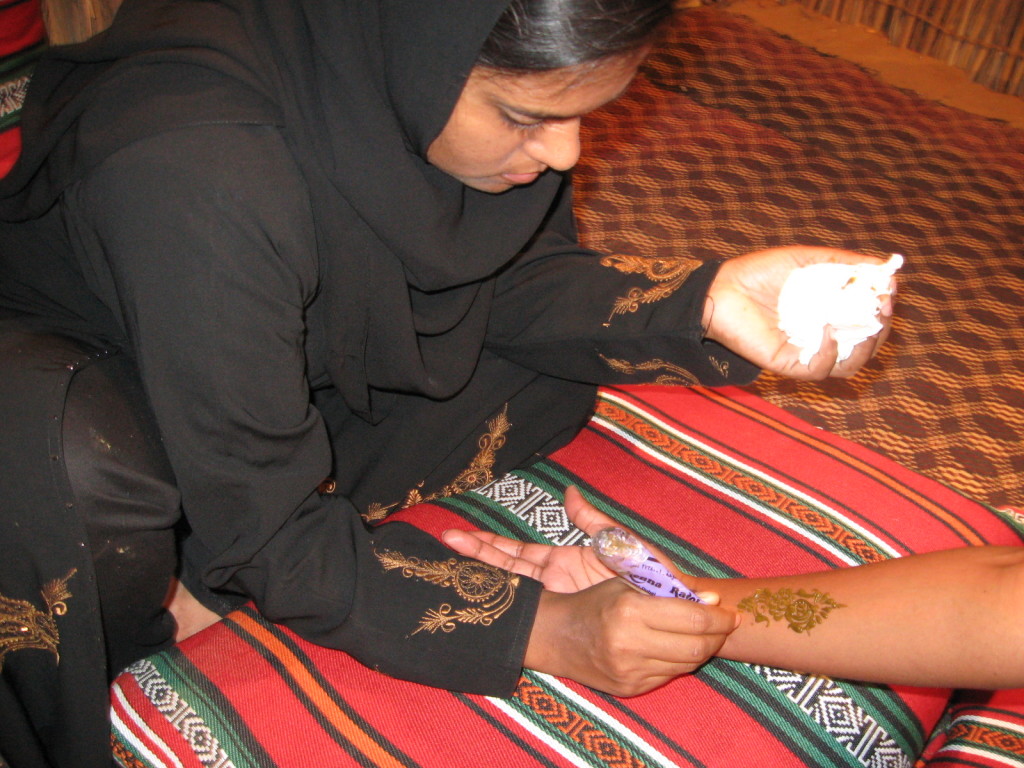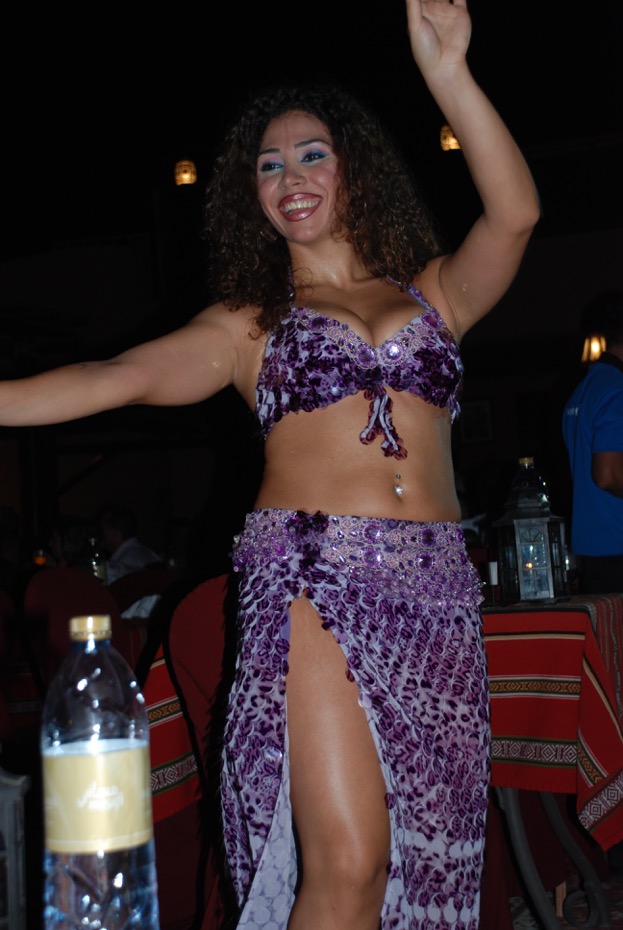 At the end of the dinner and belly dancing show, the lights were turned off for about five minutes to allow us to enjoy the magnificence of the star-filled sky..
Cost:
Plan for the AED 360.00 price range but please check various tour sites for the most up-to-date information. I did my tour with Arabian Adventures and the adult rate is a little cheaper in the summer months, from June 1- August 31st. But bear in mind you will be in the desert and it is at its hottest temperatures at that time of year.
Hope you enjoy it as much as I did!
________________
Editor's Notes:
No one who visits Dubai can deny that it is a visually impressive city. It boasts an ever-evolving skyline, soaring skyscrapers, superlative service and a surefire sexiness that comes with being younger and better-looking than many of its regional peers.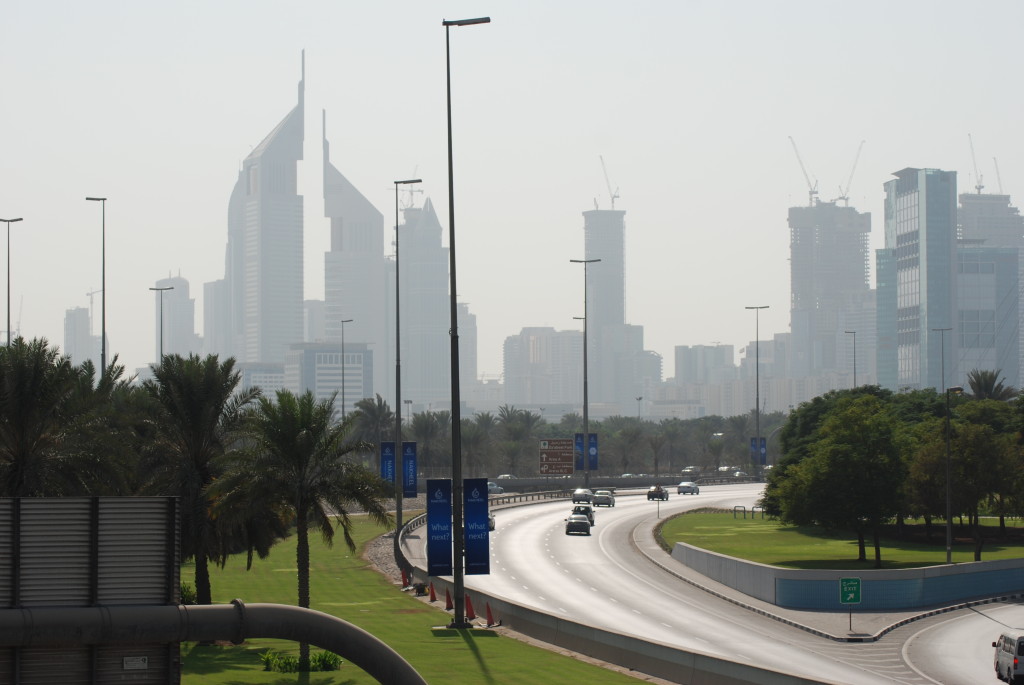 Oil rich reserves discovered in the mid-60s proved to be the catalyst that led to the demise of the tradtional Bedouin lifestyle. Before the boom, settlements were built around a main creek and camels were the main means of transportation.
It is nothing like that today.
The country is now a thriving metropolis designed to convey opulence; a tangible reminder of its status as a premier international financial center and an important business hub in the Middle East. There are swanky hotels, glitzy shopping centres (centers) and copious amounts of steel, glass, marble and gold almost at every corner.
Expatriates seeking employment or upward mobility are drawn to it and visitor arrival figures prove tourists can't get enough of it – unless they are a little pesky like me. In spite of being impressed by the vision and drive behind its public systems and dramatic physical transformation; I didn't – just couldn't – warm up to it.
My biggest takeaway was an inescapable sense of the superficial. But admittedly, not everybody seeks authenticity in their destination experience; sometimes escape is all you need. Dubai provides that in heaping servings. I liken it to a grownup version of Disney World, or an adult land of "anything is possible" make-believe.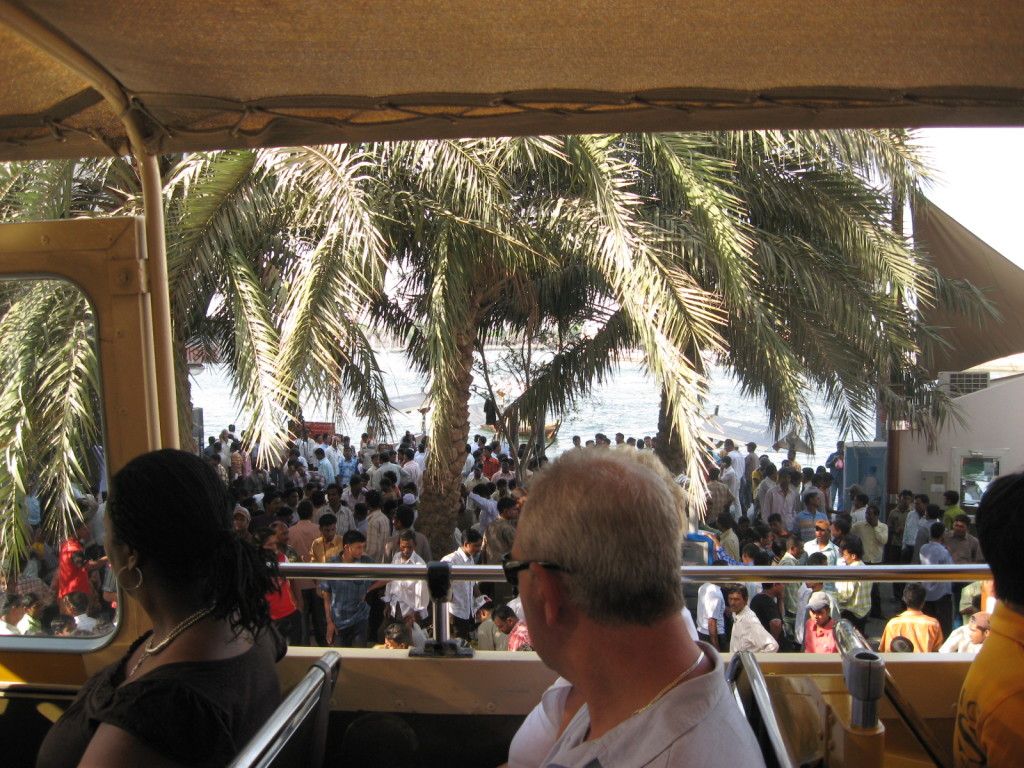 There are fake islands and fake snow, and elaborate food sometimes flown in on flights more long-haul than the ones the restaurant patrons themselves had to use to get there. Most of all, there were not-so-positive things that lurked beneath the glossy surface.
I could not ignore the stories I heard of the vicious cycle of pretentiousness that drives some work permit holders into debt because they are hopelessly trying to keep up with the status quo. Neither could I avoid hearing the whispers of unfair treatment of the labourers (laborers) who often are tricked into building the city on broken promises and shattered dreams.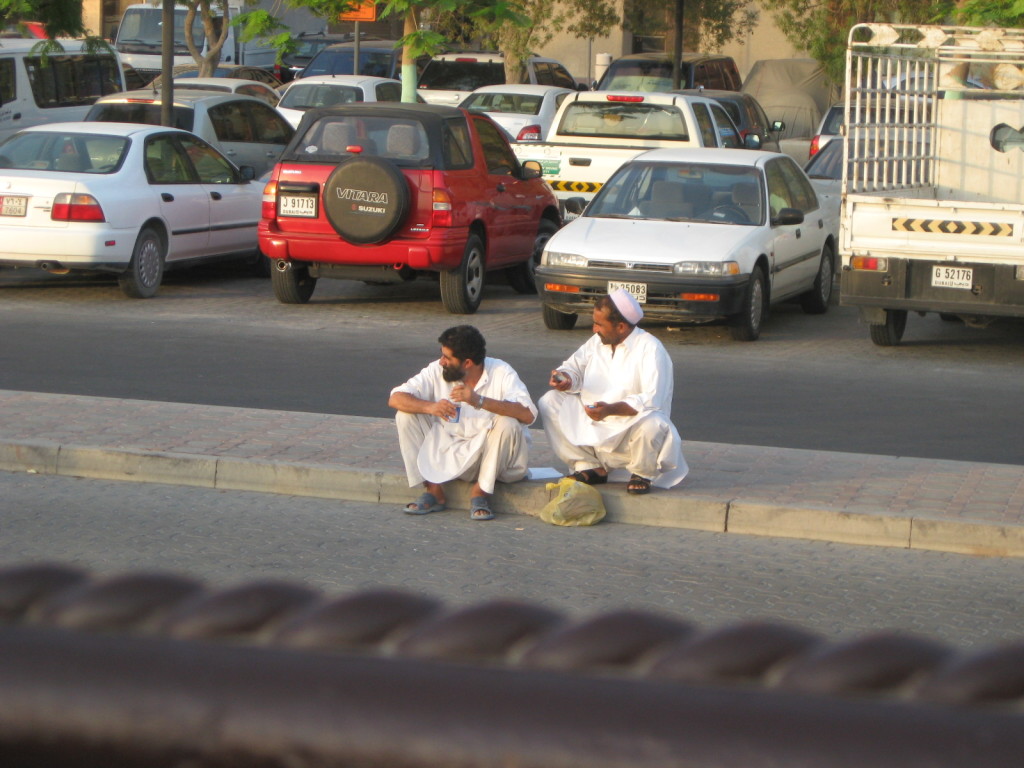 It was a lot to take in, so by day two of my four-day trip, I desperately craved something real.
Thankfully, I got a taste of how non-showy life used to be when I went dune bashing in the desert and watched some belly dancing in a camp that same evening. Who would believe that I finally got my Zen in the most unmodern context possible? Yet, I did. My Dubai moment came when I sat cross-legged on a low, quilted cushion; and relished a tasty yet traditional meal.
Have you visited Dubai? What did you think?