According to Mayo Clinic, 'Tai chi is an ancient Chinese tradition that, today, is practiced as a graceful form of exercise. It involves stretching and a series of movements performed in a slow, focused manner and accompanied by deep breathing. Each posture flows into the next without pause, ensuring that your body is in constant motion".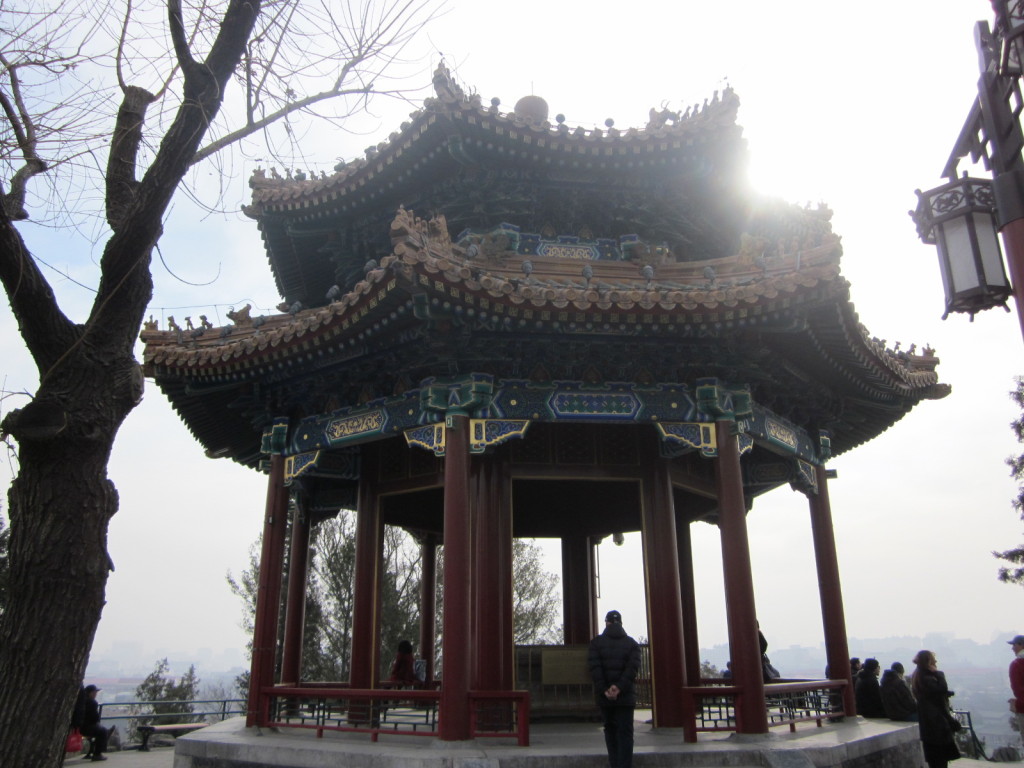 I think the Chinese are on to a good thing here. It is widely believed that this 'meditation in motion' technique does wonders for alleviating stress and anxiety levels – in the young and old.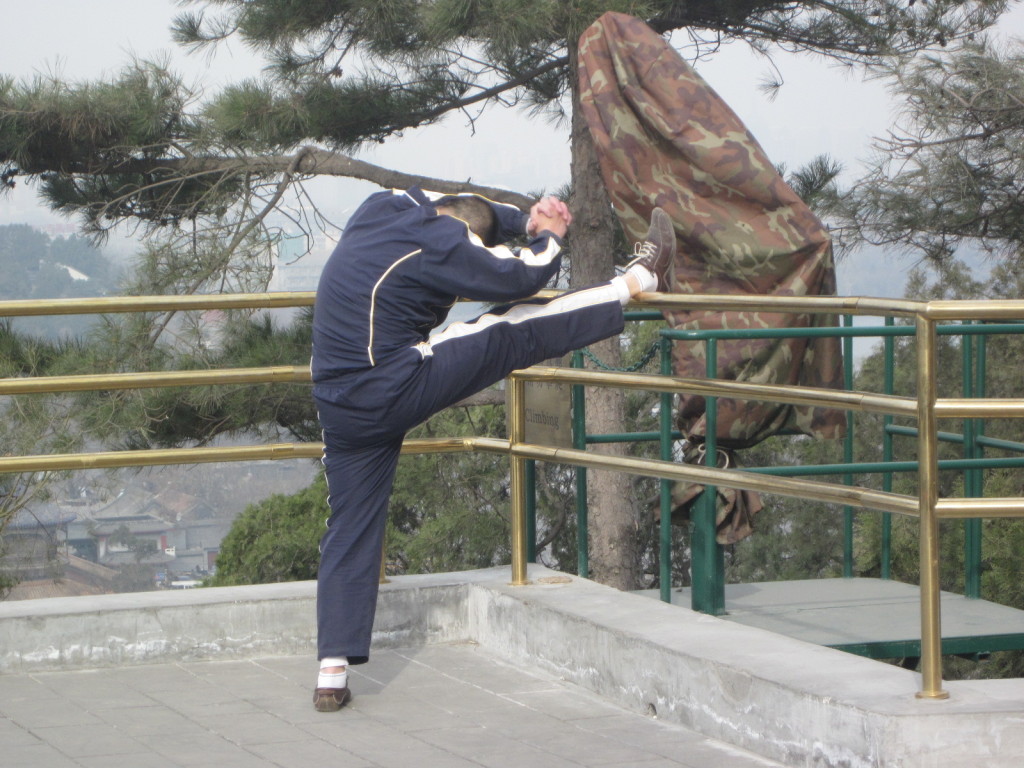 If you're ever in Beijing, you should walk through Jingshan Park early one morning, say between 6 and 7 a.m., to see locals doing this graceful exercise.
If invited to do so, you can even join in.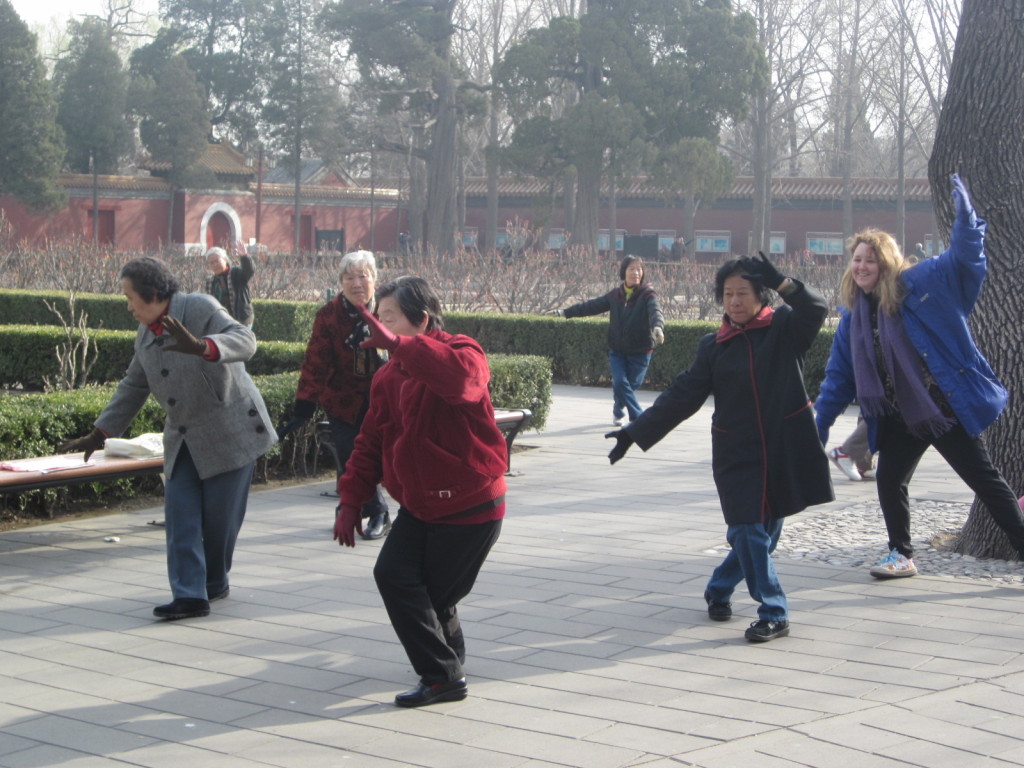 There are beautiful flowers and trees.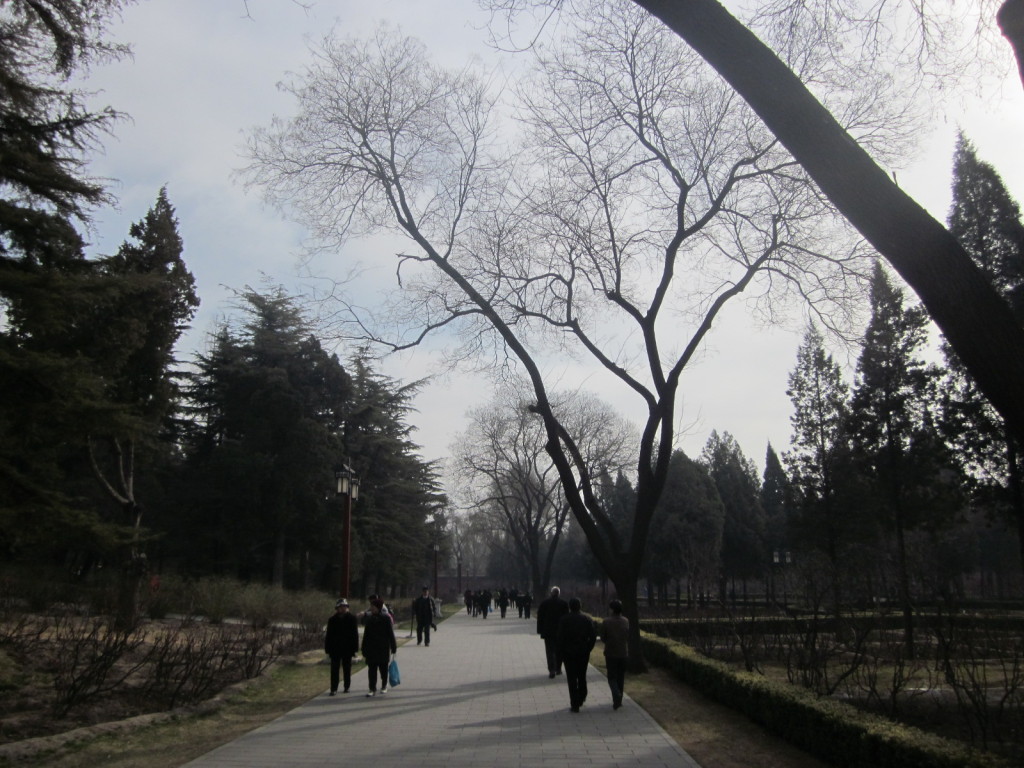 Breathtaking views from Wanchna Pavilion, the highest point in the park.
And…peace…joyful, serene, no-strings-attached peace.