I already shared the story of finding the cutest Coconut Body Shop I've ever seen but today I'll let you in on another secret. Remember this name, Orion Creations. If you like creative products, it is another locally-based shop that you absolutely must visit when you are in the Turks and Caicos.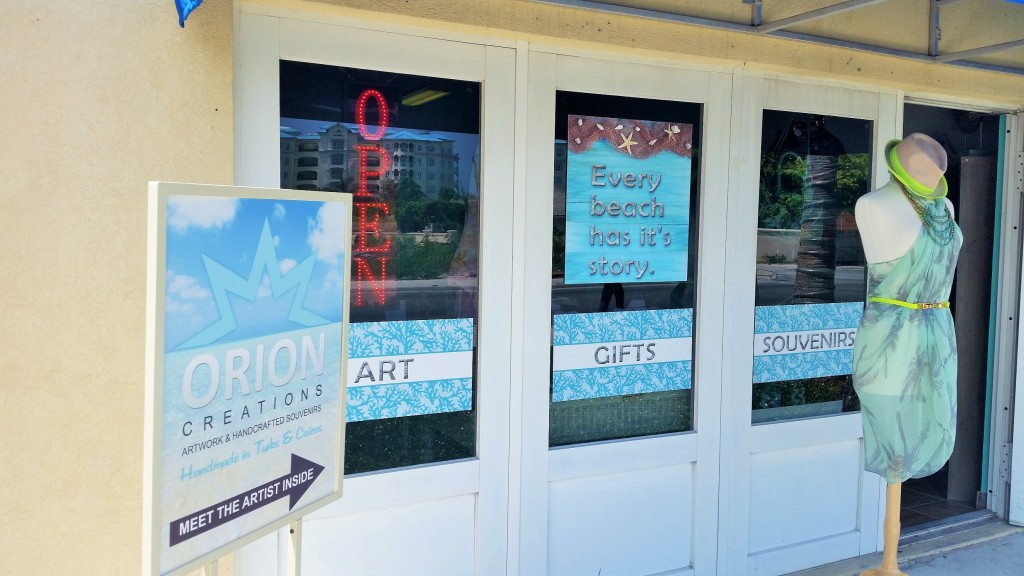 A young lady who doesn't look a day over 18 is the heart and soul of the operation. Her retail outlet launched in June 2015 and it sells hand-made greetings cards, paintings and jewelry that you won't find anywhere else. The cards, her first business venture, paved the way for this gem of a shop that also sells clothing and work of other local designers, including dolls. But think outside the box here. Don't expect to find any Barbies or Kens there.
The owner, Melissa Willcocks, is a multi-talented Canadian who moved to Providenciales in 2006. When she first arrived, she rented a room with her friend and began job hunting. Somewhere along the way, the roomies started planning for a grand tour of Europe but their landlord died and the house they were living in went on the market  – at a great price. Instead of following their powerful wanderlust urges, they decided to use their vacation savings to buy the.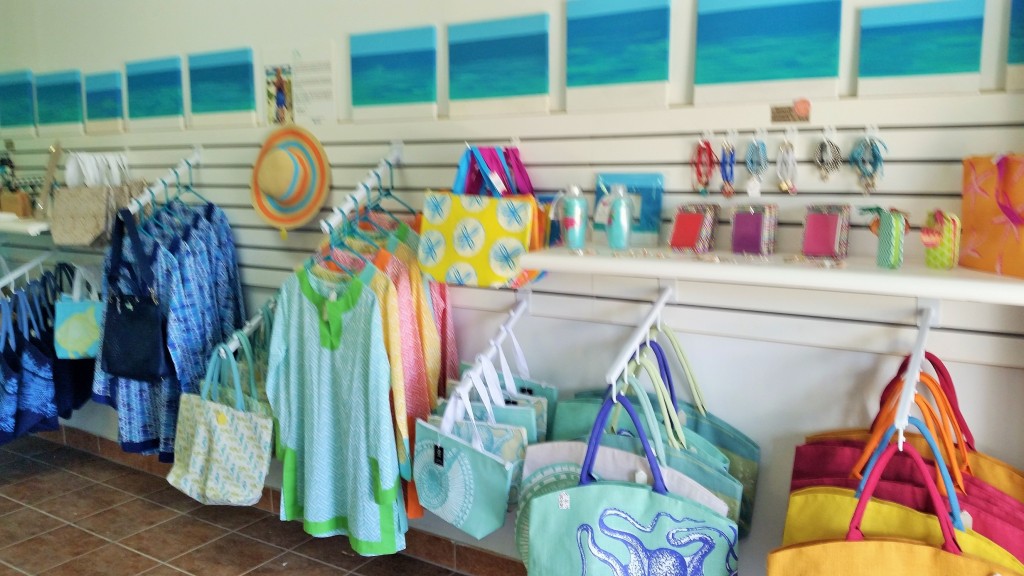 Melissa didn't know it at the time but that was her first major business decision. After that, destiny called, and she answered. That very house became the base of her growing cottage industry. An avid scrap booker, she used the same concept to make her first greeting cards. Her friends and family liked them so much they encouraged her to try to sell them commercially.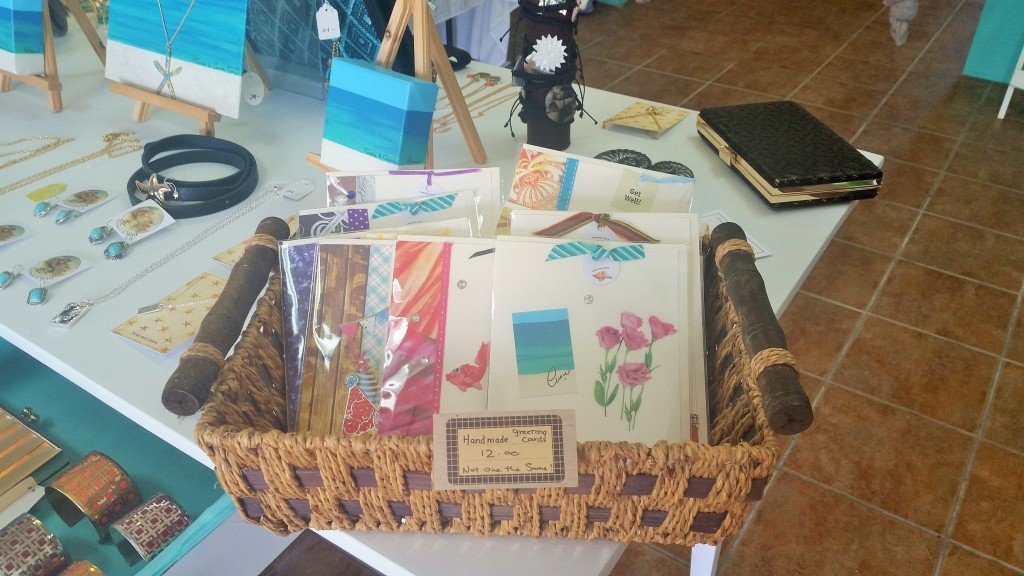 She made contact with the purchasing team at Beaches, a large all-inclusive hotel on the island and was elated when they took 100 on commission. Soon, she expanded into painting and designing unique artwork that highlight the beautiful aspects of the islands. Sand is a signature element in many of her designs.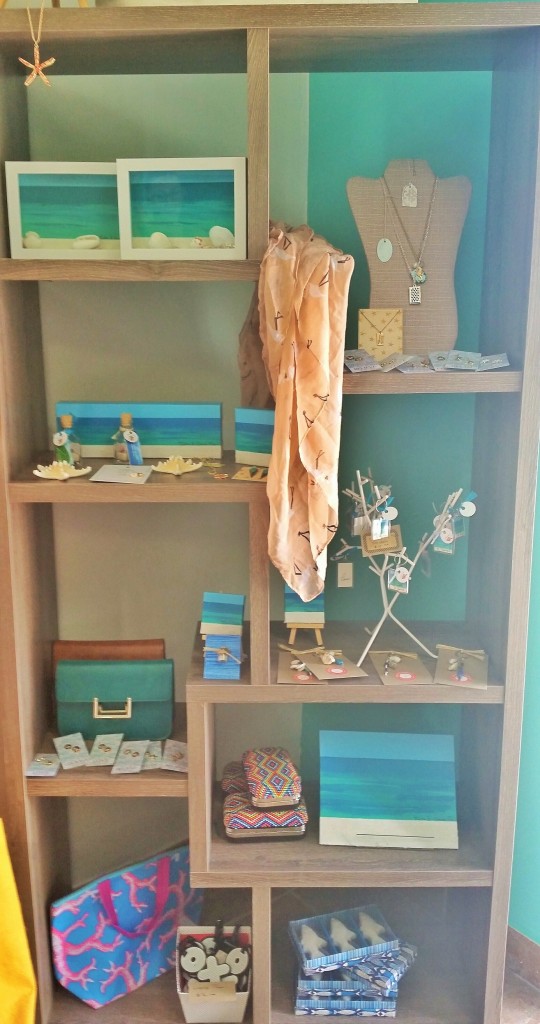 The rest, as they say, is history. Go visit her shop! It is near the Jamaican Patty Place in Le Petit Place; walking distance from Ocean Club West, which is where I stayed.
____
You can visit her website or reach her at [email protected]