Some of my best shopping finds are uncovered in the places I least expect them to be. So imagine my delight when I stumbled across The Coconut Body Shop in Caicos Café Plaza in Providenciales, Turks and Caicos. It is across the street from Ocean Club West and this little store is undeniably a special place.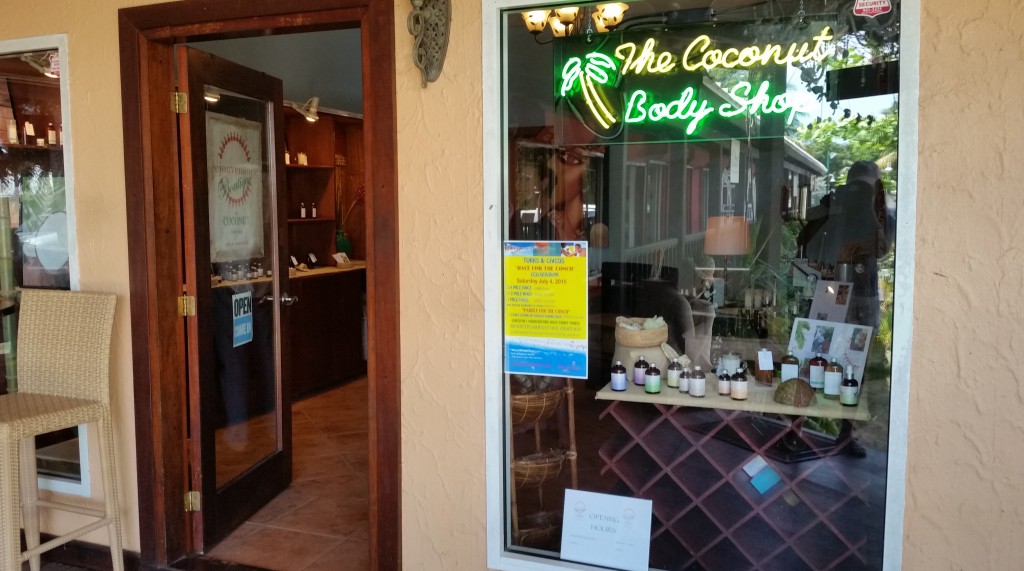 Run by a tall and lanky Belgian expat named Kristof, the store sells products made from virgin coconut oil and other aloe-based skin care lines that are chemical-free. Baby safe and reef safe*, these therapeutic essential blends and hair and body oils are good for multiple skin conditions, massages, diaper rashes and more.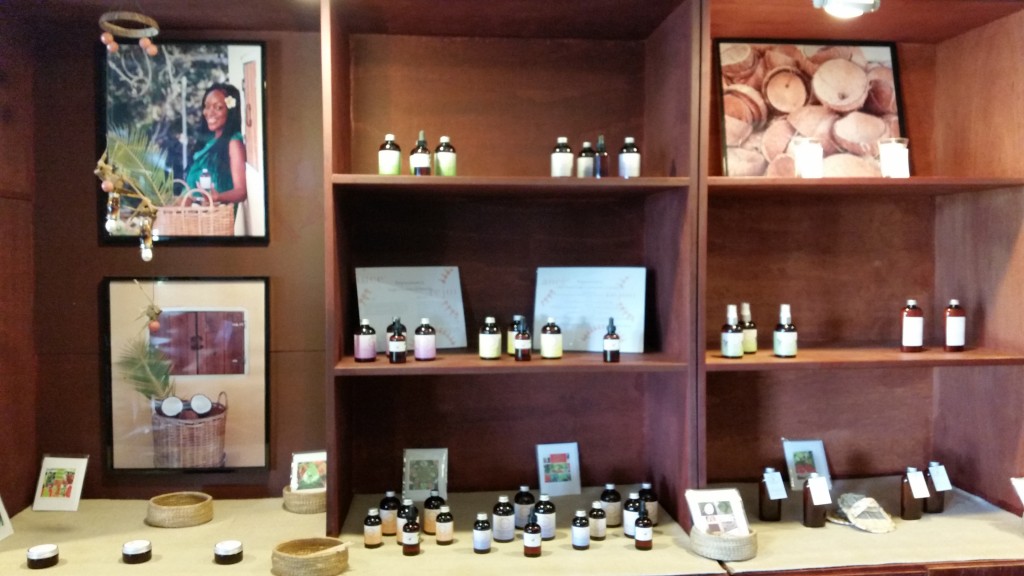 And he makes them himself! I was so impressed, I asked him how.
Kristof said he picks the mature coconuts before they are ready to germinate (put out shoots), then he allows them to dry. The remaining water is collected and set aside before the meat is grated into shreds. The next step involves re-adding some of the water to the shredded meat and the combined mixture is placed in a cheesecloth that is then run through a manual wine press.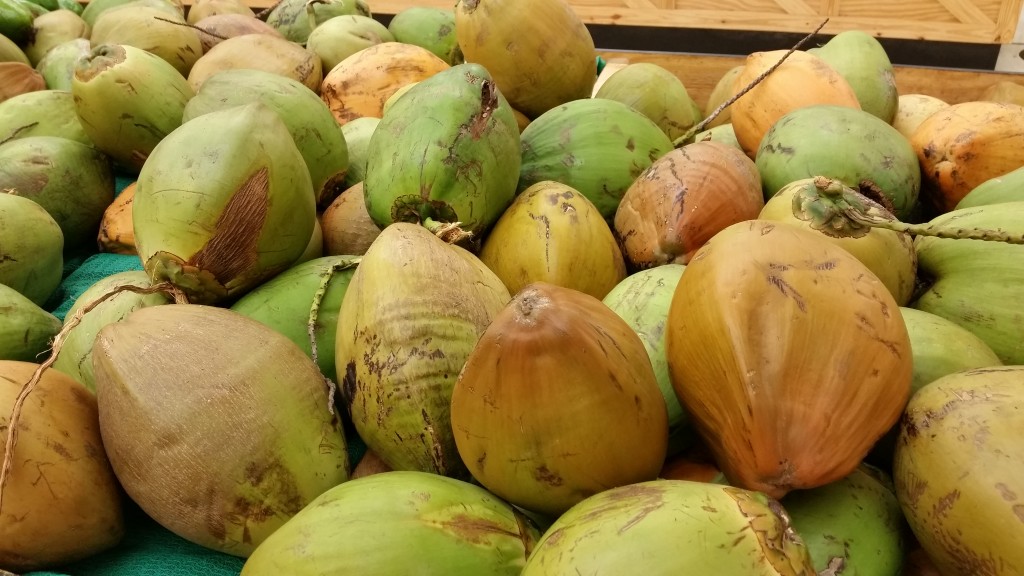 Depending on the humidity outdoors and other existing weather conditions, he allows the mixture to ferment anywhere between 24 to 48 hours before he begins his gravity-led filtration process that is repeated seven times.
I stood there slack-jawed as he patiently explained the process to me. My poor brain struggled to connect all the dots.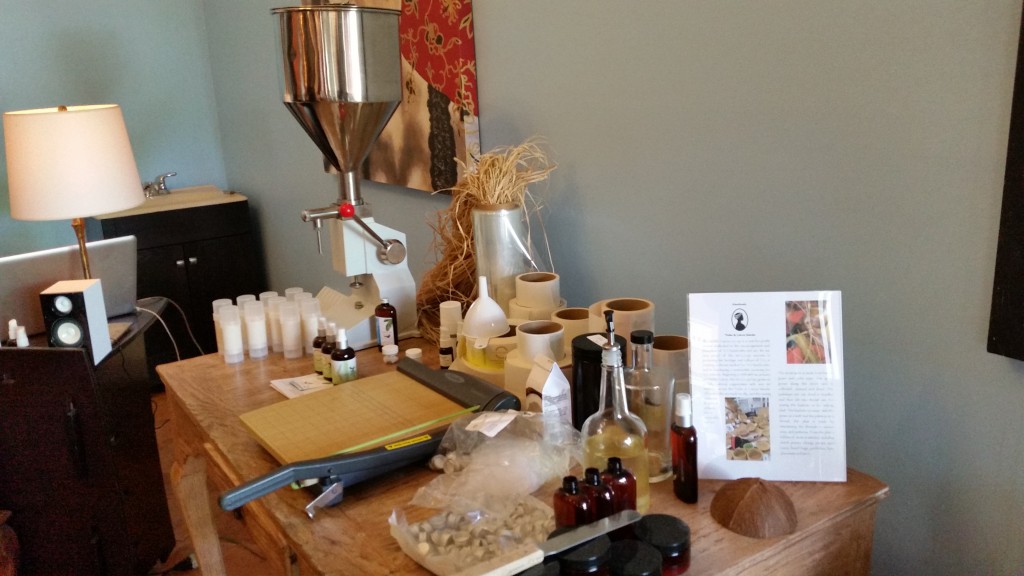 "Wait a minute. You told me you were an ocean transportation and shipping country manager in your former life, right?" I asked, slightly perplexed.
He smiled and nodded, indicating a modest yes.
"Okay, so please explain again how you learned to do this." I persisted, not quite believing he had no prior experience. Because by all appearances, he had successfully managed to radically change careers in the seven years since he'd moved to the island.
"Through rigorous research and by a process of trial and error," he good-naturedly responded.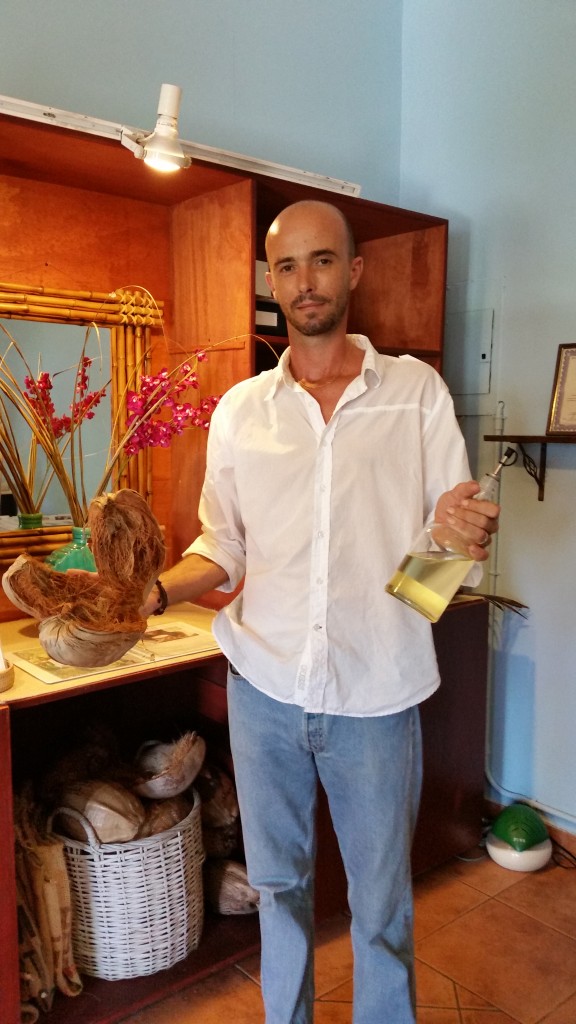 Kristof produces the raw oil every two to three weeks and combines products daily. As a result, he splits his time between production and sales. So, do not be surprised if you don't find him at the store after one o'clock in the afternoon.
The courteous expat also told me his wife was an aesthetician and she was able to help him gauge the caliber of the final product. They got it right! I've been using his Cold Press Virgin Coconut Oil for Hair and Body since I returned home and it is working wonders on my skin. I also love the fact that it has no overpowering fragrance and it absorbs quickly. If you're ever there, try it. Your pores will love you!
_______
*Reef safe means that if you've used the products and go diving or snorkeling, they won't cause bleaching of the reef as products with a chemical base would do.
December 2015 UPDATE: On a return trip to Provo in December, I found out that Kristof had to close his retail outlet but he still manufactures his product and sells it wholesale. You can visit their Facebook page to learn more: Click here.