There's no denying that spending multiple hours in a cross-country car ride can be challenging – no matter how much you love your fellow passengers. That's why it's always good to have interactive road trip games planned to overcome restlessness and boredom during the journey.
Already tripping over that upcoming road trip? Don't worry. I got u. I've already hooked you up with 4 road trip checklists to ensure you don't forget anything. Now, I'm sharing 12 road trip games that will make your car ride easier.
Games for Small Kids
I Spy
One passenger spots an object that will remain within everyone's line of vision for a while and gives clues to help the kids guess what it is.
The Alphabet Game
Let your kids look around them (inside and outside the car) for objects that begin with letters of the alphabet, going in order from A to Z
What Color Is It?
Name a list of things that have the same color and challenge your kids to kids guess what the common color is. For example, you can say "strawberries, tomatoes and cherries" if you want then to come up with RED.
Sing-A-Long
Take turns choosing a song. Everyone in the car then sings along as loudly and animatedly as possible.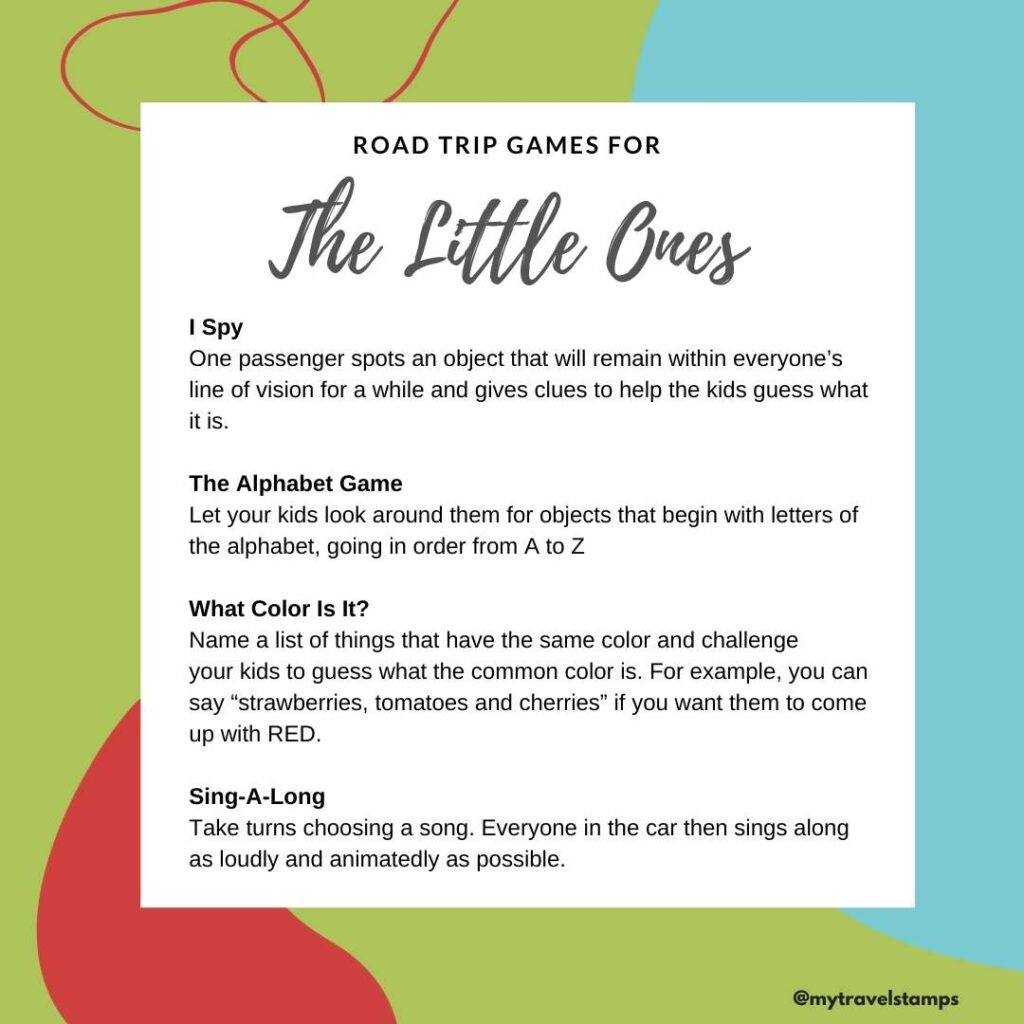 Games For Older Kids
Story Time
One person comes up with the opening line of a story then family members take turns to add one line until it comes to a natural end.
The License Plate Game
Have your tweens work together to spot all the out-of-town license plates they can find and make a note of the different states represented.
Hum That Tune
Start this game by asking one person to hum the chorus or opening line of a popular song. The first person to guess the tune correctly gets to go next.
The Movie Game
In this game you connect actors/actresses by the movies they have starred in. So, begin with naming an actor in one move and then family members must name other actors from the same movie without any repeats.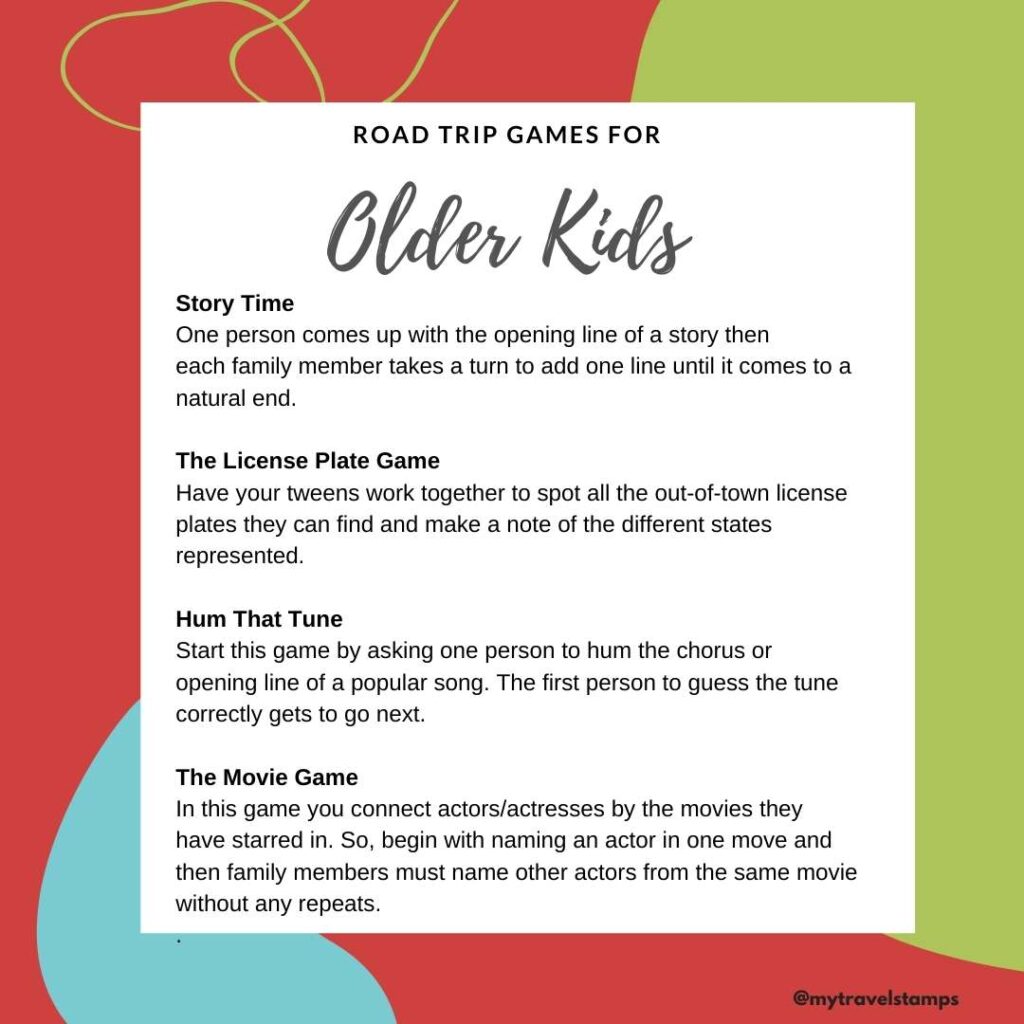 Games for Adults
The Hot Seat
This is your chance to find out things you wanted to know all along. For this game, each passenger has to answer five questions they normally wouldn't.
Never Have I Ever
One family member lists something they have never done, while saying: "Never have I ever… "
The other players each get a point if they have done it. The player with the most points wins.
Two Truths and a Lie
One player makes three statements and others try to decipher which two are true and which one is false.
The Rhyming Game
Have the first player choose a word and then the other passengers must take turns coming up with a word that rhymes with it.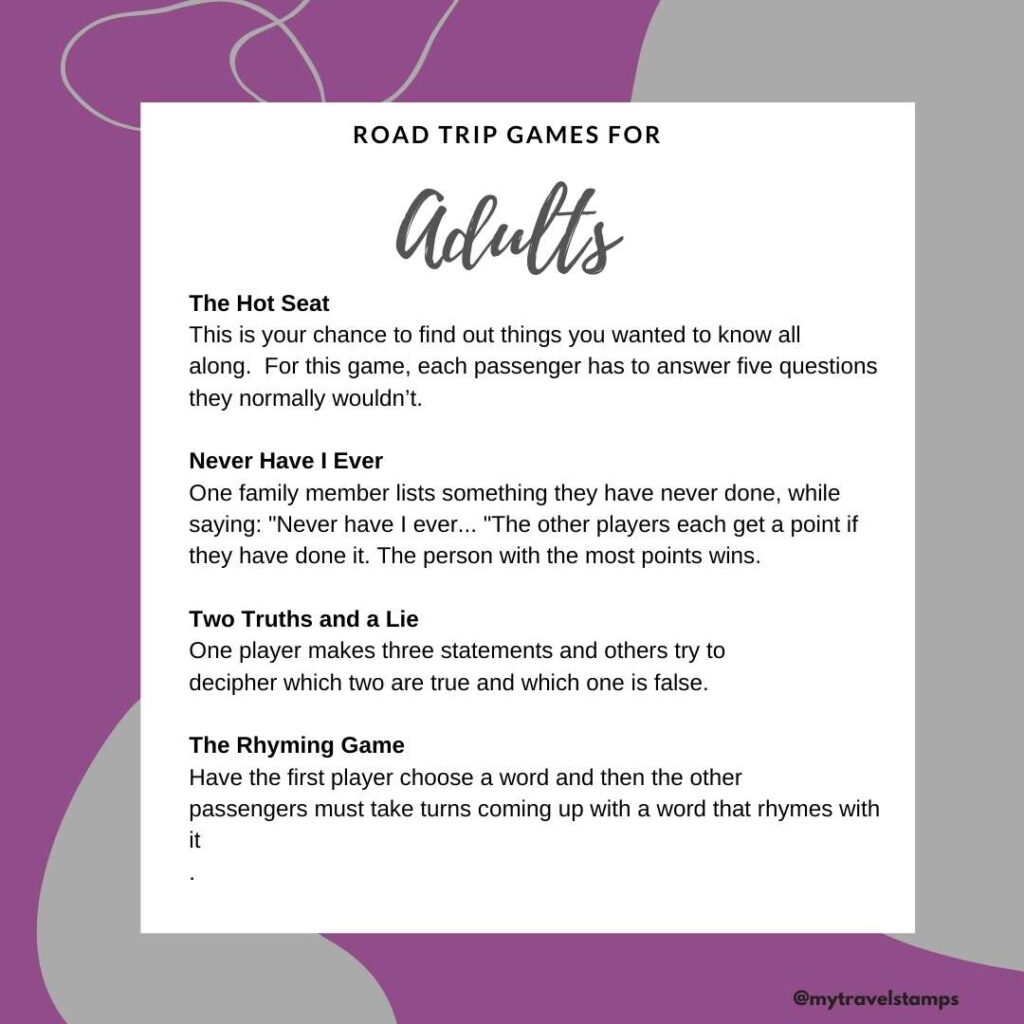 What other road trip games have worked for you and your friends or family? Please hare them below.
Plus, I've got something new coming! Stay tuned.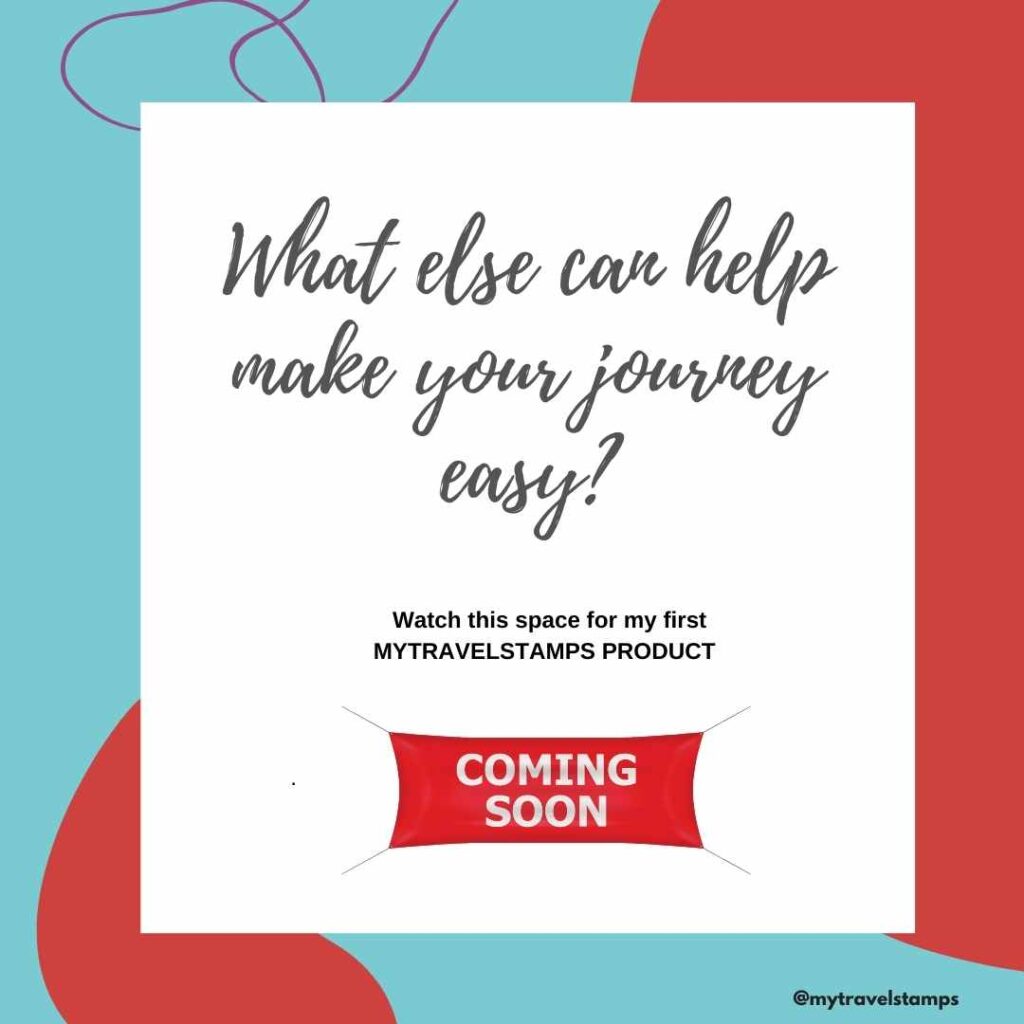 And if you found this post useful, don't forget to save and share. Sharing is caring, okay?