Does music ever factor into your trips? I've found that it has an amazing ability to transcend language and cultural differences and connect people in a memorable way.  Plus, listening to my favorite songs at the end of an exhausting yet exhilarating excursion helps me to relax and reboot for the next day.
It's also great to have access to earphones and a playlist-ready device when you're on a long flight or a bus tour. Because at some point, you will need to drown out that annoying traveler who either talks too much or asks the most oddball questions.
Well, I didn't take music on this trip but the mental soundtrack for my safari adventure included all the playful and infectious songs from the Lion King. I can sense that you don't believe me. Read on.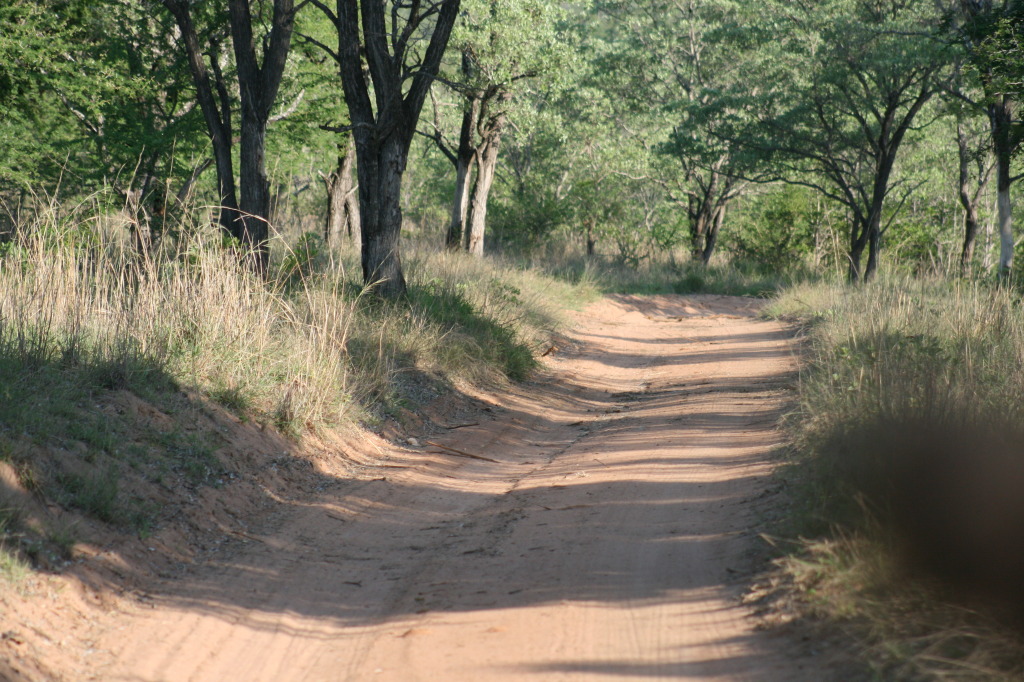 As my bus driver navigated the bumpy dirt road from Hoedspruit airport to the lodge, I was silently humming and snapping my fingers to Hakuna Matata (click on link for audio). I'm being serious, for the duration of that ride, I also stole glances out the window and hoped for the real-life Pumba (warthog) and Timon (meercat) to appear.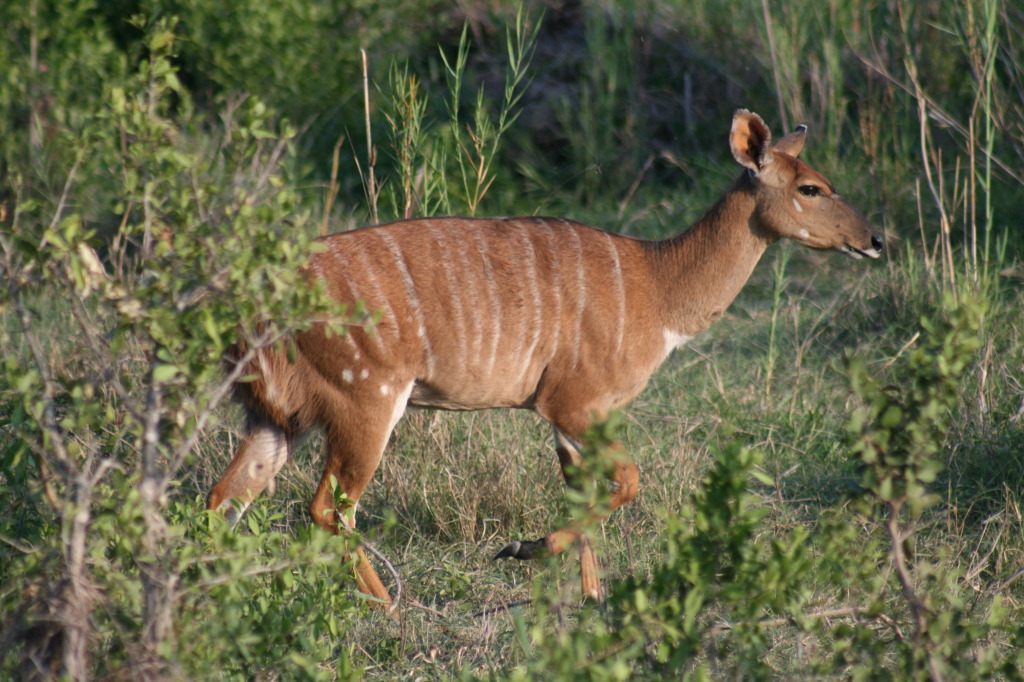 Later, when I met the enamored Texan honeymooners, Craig and Kristen, at our first bonfire dinner, it was the melodic strings from Can You Feel The Love Tonight that filled the air.
Keep rolling your eyes, there's more.
During my first night ride, a leopard darted in front the jeep as she whisked her cub to safety across the dirt road. The driver pulled up; and every hair on my head and arms stood up. Why? At that point, yours truly was trying valiantly to drown out the menacing bush sounds with the soaring chorus of The Circle of Life.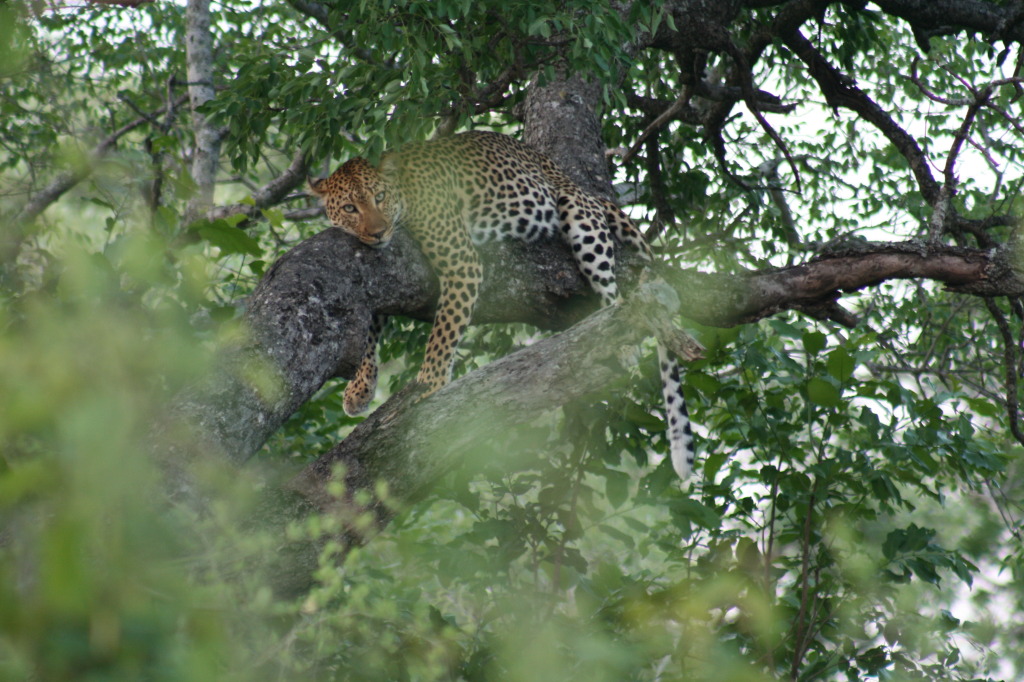 No. I am not crazy. (Okay, okay…maybe I am just a little bit nuts )
I guess you've figured out by now that the Lion King is the reason that I agreed to a safari adventure when my sister decided to do something really different for her birthday. On an average day, I am quite possibly the most animal-averse person on the planet.
With several countries in Africa to choose from, initially it was a bit overwhelming to decide where to go. She knew that there was no way I was going to spend more than three days in the bush, so we had to find a location with other attractions to enjoy for the rest of our 10 day trip. After reviewing our options, Robben Island, and Cape Town sealed the deal for me, so we settled on South Africa. (I'll share some of those highlights in another post.)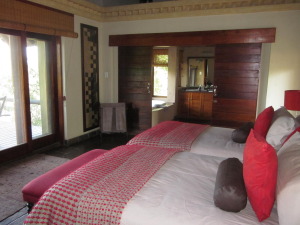 We opted to go to the Thornybush Nature Reserve, which is situated on private land adjacent to Krueger National Park. Everything at our hotel, the Waterbuck Lodge – fireplace, staff, and setting – was wonderful.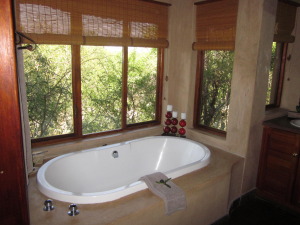 Our package included two game rides per day in an open Land Rover (at dawn and dusk); breakfast coffee and sundowner cocktail stops; delicious group meals; and cozy and intimate accommodations. The maximum number of lodge guests allowed at any one time is eight.
Another bonus to choosing the private game reserve option, is that our rangers were allowed to go into the bush to track the animals. Rangers in public reserves have to stick to the roadways. It was well worth the extra dollars because those spontaneous detours yielded many of our most memorable moments.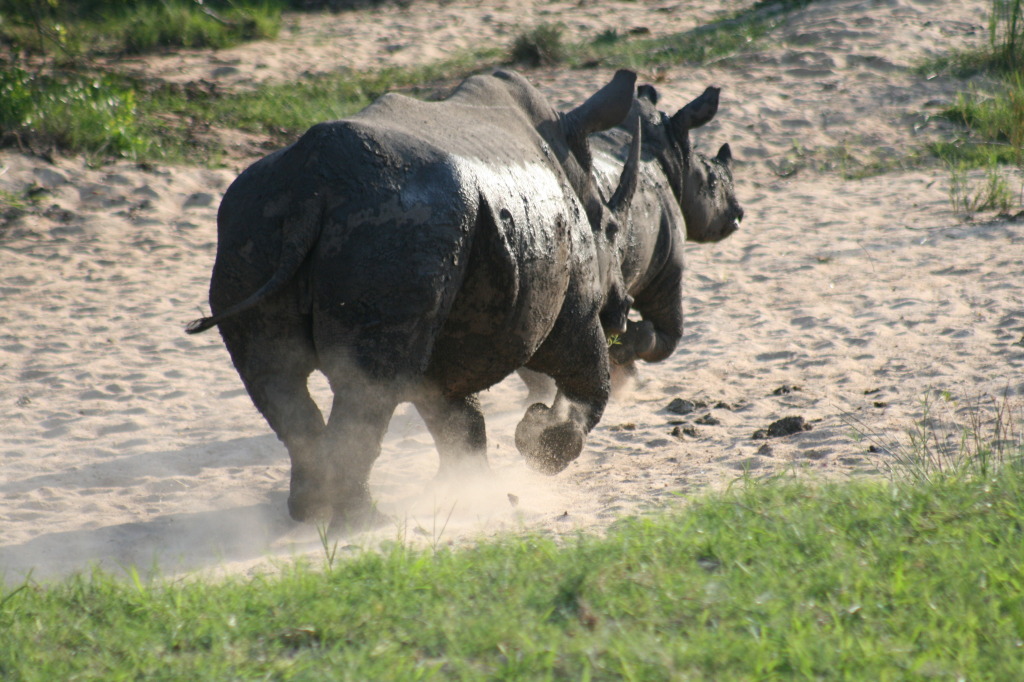 Imagine dodging flaying tree limbs as your driver and tracker pulled out machetes to hack away at minor obstacles. All in a bid to get the jeep into an area where vultures hovered over the remains of fresh kill!
Or picture being left unarmed and totally helpless in an open jeep while your guides got out of the vehicle to track the lions by their footprints. Those few minutes on our own felt like hours.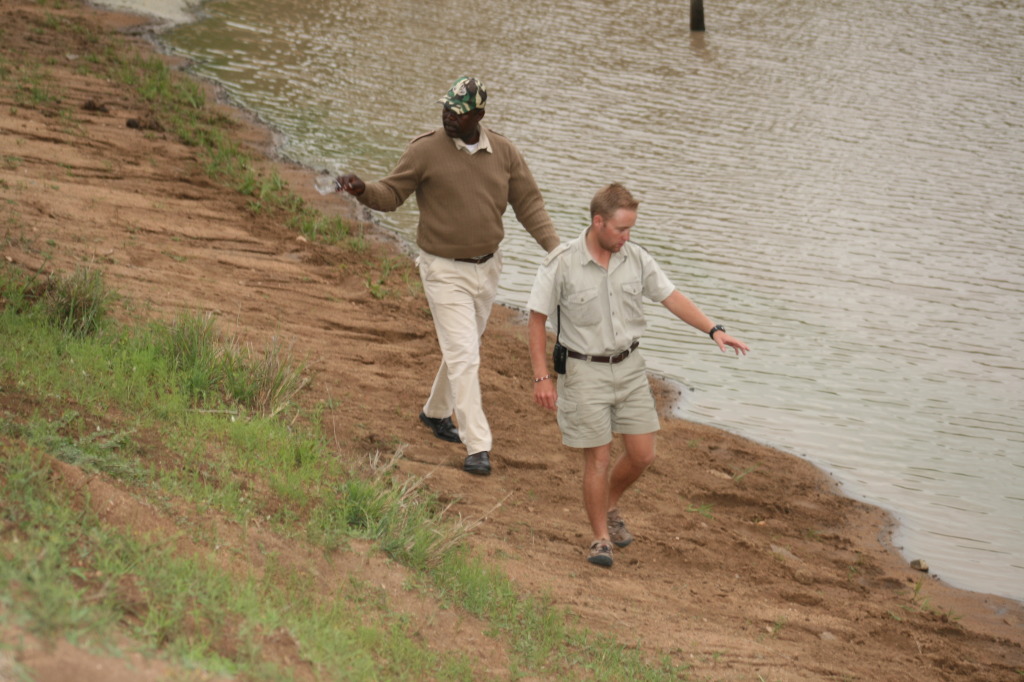 We also pulled over on the side of the road to allow rhinos to get to their watering hole, and got off the beaten track to see a testosterone led turf war. PRICELESS.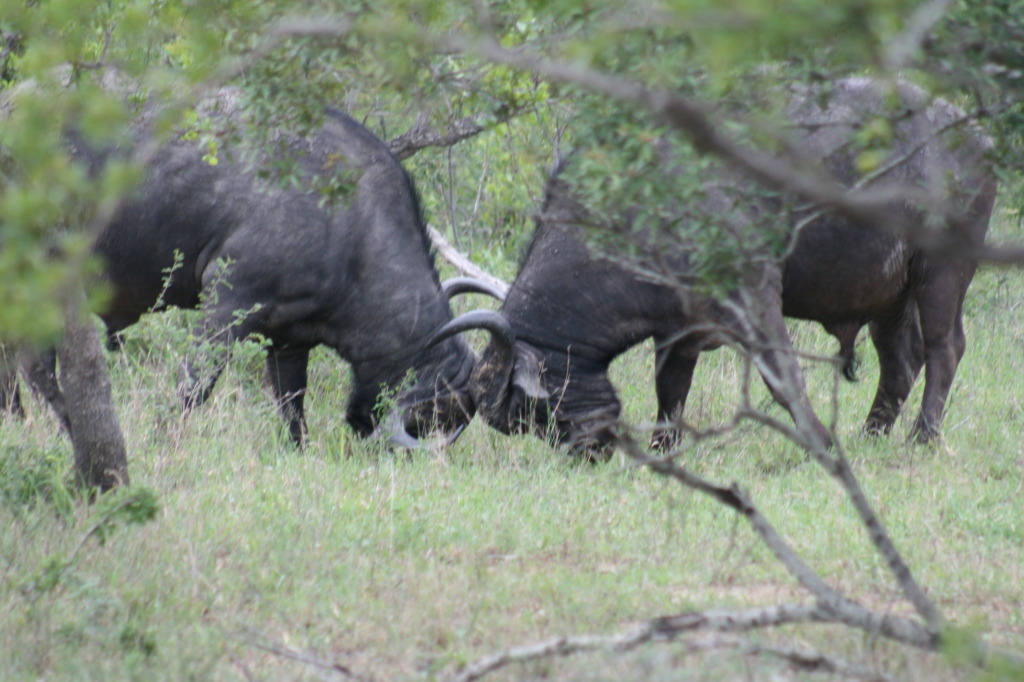 Our ranger (Gareth) and tracker (Loderick) were excellent guides. Thanks to their bush savvy and persistence, we saw all of the Big 5: lions, elephants, rhinos, buffalos… and the elusive leopard. No safari can guarantee you will see everything, so we were lucky.
Over the three days, we saw a diverse number of wildlife as well. Animal sightings included giraffes; deer; zebras; antelope, and their sub-species: kudus and impalas; monkeys; baboons; wild boars; crocodiles; water bucks; hares; and civets, among others.
There were interesting species from the feathered family too.  I remember seeing a lilac breasted roller; guinea fowl; owls; grey heron; black bellied bustards; bald eagles; a blue reeve (female in the ruff family); and ducks.
The creepy crawlers weren't left out either. We saw centipedes, large lizards, and a chameleon change from bright to dark green as Gareth plucked him from the side of the road and placed him in the grass.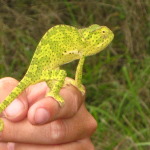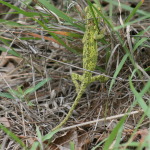 I will end by saying that the lions, the famed and feared kings of the jungle, were a bit of a let down. When we found the pride their bellies were full, so they were content and lethargic. It was a real-life case of The Lion Sleeps Tonight.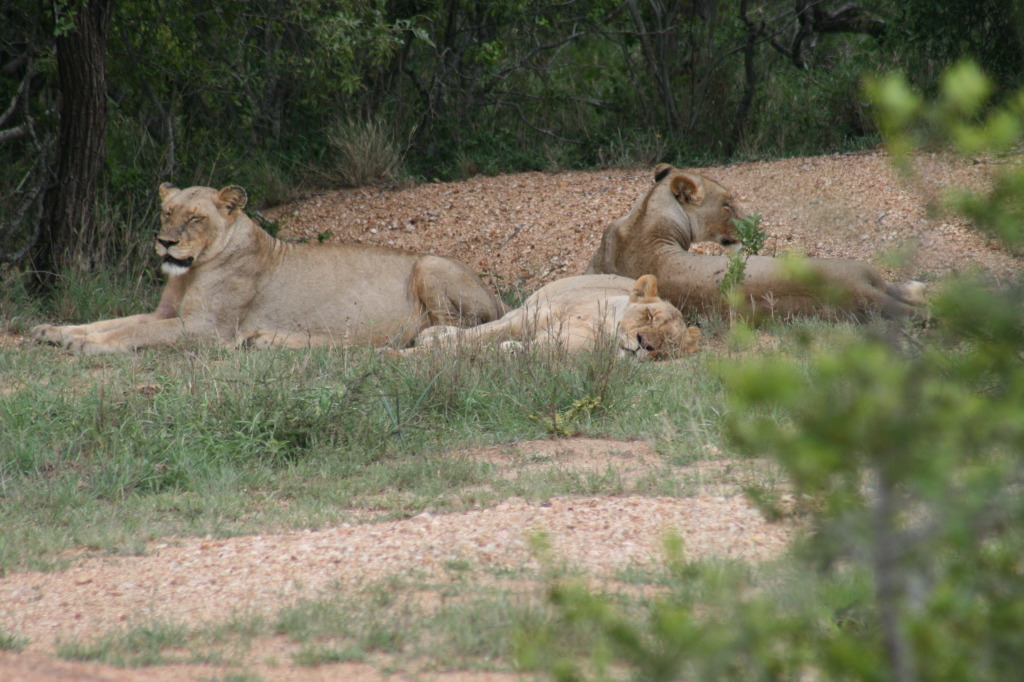 Queue the drums and bass guitar here, and join me as I attempt that lovable high-pitched solo:
A-weema-weh, a-weema-weh, a-weema-weh, a-weema-weh) A-weema-weh, a-weema-weh, a-weema-weh, a-weema-weh) In the jungle, the mighty jungle The lion sleeps tonight…  __________
Editor's Notes: I visited South Africa in November 2012 when the weather was just starting to warm up. The peak of their winter is June/July. However, I have heard that for optimal visibility, the best time to plan a safari in South Africa is between May and October – their dry season.
I got my malaria tablets as a precaution, although I was told that you did not need to worry about it there – unlike in some other African destinations. I booked my trip through South African Airways Vacations and the package included domestic and international airfare, some meals, accommodation, game rides and Cape Town tours.
The beauty of any trip is that you can choose what suits your personality and pocket. Even if it means going on safari in a public park, and sleeping in a rest camp that houses tents, caravans, or forest huts – with or without private bathrooms. It's still an adventure!
Look out for my posts on CapeTown soon.