"Souvenirs? How do you decide what to buy?"
That was one of the questions I received when I polled my Instagram audience to find out what travel-related topics they wanted me to write about. I'll be honest, shopping comes so naturally to me I forgot that even the thought of it causes some people major discomfort. On any given day, hunting for a good deal is fun and relaxing for most of us, but crowds and long lines, indecisiveness about what to get, pushy or patronizing sales people, and the possibility of getting lost while on the hunt for goodies are just some of the turnoffs for others.
After I imagined how bad the distress could get when panicky, sweaty-palmed shoppers are away from home, in very unfamiliar environments, I realized souvenir shopping is not something to be taken for granted. It's really an art that needs to be learned and fine-tuned.
If you're heading on vacation soon and are already starting to worry about what you'll be able to buy as a keepsake for yourself or aa a gift for someone else, keep calm and keep reading. I'm sharing some ideas to make your next souvenir haul easy.
Avoid the tacky, tired stuff
Every destination has its tourist trap markets and shops where you're guaranteed to get the same Made in China t-shirts, tote bags, fridge magnets, mugs, and key rings that you'll see in the next place you visit – just with a different city or country name. So, check all product labels before being sweet-talked into purchasing anything. Please, when the doubts creep in, do yourself a huge favor and walk away politely AND quickly. Don't fall for the innovative pitches!
Go in search of authentic local art and craft
The increasing global demand for 'cheap and fast' has led to a thriving market for fake and subpar goods which negatively impacts the revenues of home-grown artisans who work very hard to produce hand-crafted items. I believe it's important to support local workmanship whenever possible because local artists pass along irreplaceable craft-making traditions and customs from one generation to the next, and they use the income they get from their daily sales to support their families. If you're not sure where to look, ask your taxi driver, bellman or waiter for non-tourist spot suggestions. Try to have them steer you in the direction of places where you can see painters at work, seamstresses at their machines, wood workers carving figurines in real-time, or jewelers making custom pieces.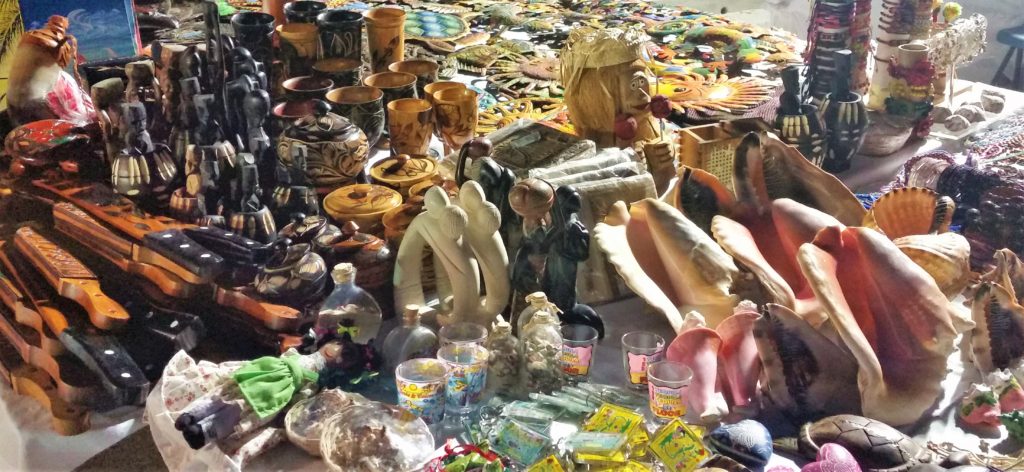 Tap into the music scene
Even though we live in a world of digital downloads and streaming, there are still some people who value owning CDs and even vinyl records, which are mostly collectors' items these days. For example, the Dutch are known for electronic dance music, Trinidad is home to calypso and pan, and you can't leave Brazil without hearing samba. So, picking up an original record or a compilation CD of some of the top artists from each country's genre is a no-brainer if you know someone who is into music.
Consider buying fabric
Trips to places in Africa, Peru, India and others create wonderful opportunities to bring back colorful fabrics and textiles that can be converted into beautiful pieces of clothing and/or unique accessories that will be long-term reminders of the destination. As examples, think of Kente cloth in Ghana, woven Tartan fabrics that can be traced to family clans in Scotland, Indian khadi, bayeta wool in Peru and the bright, hand-painted textiles that are used in Japan to make glamourous-looking kimonos.
Start a collection
When in doubt, it's usually a sure bet to purchase items that will enable the receiver of your gift to start a collection. Things that are small and easy to transport such as currency notes or coins, miniature flags, shot glasses and locally produced, travel-sized liquor are great places to start.
Opt for practical items
If all else fails, you can always fall back on practical items that aren't likely to go unused. Some ideas include locally made soap, massage oils, spoon rests, salt and pepper shakers, and Christmas ornaments.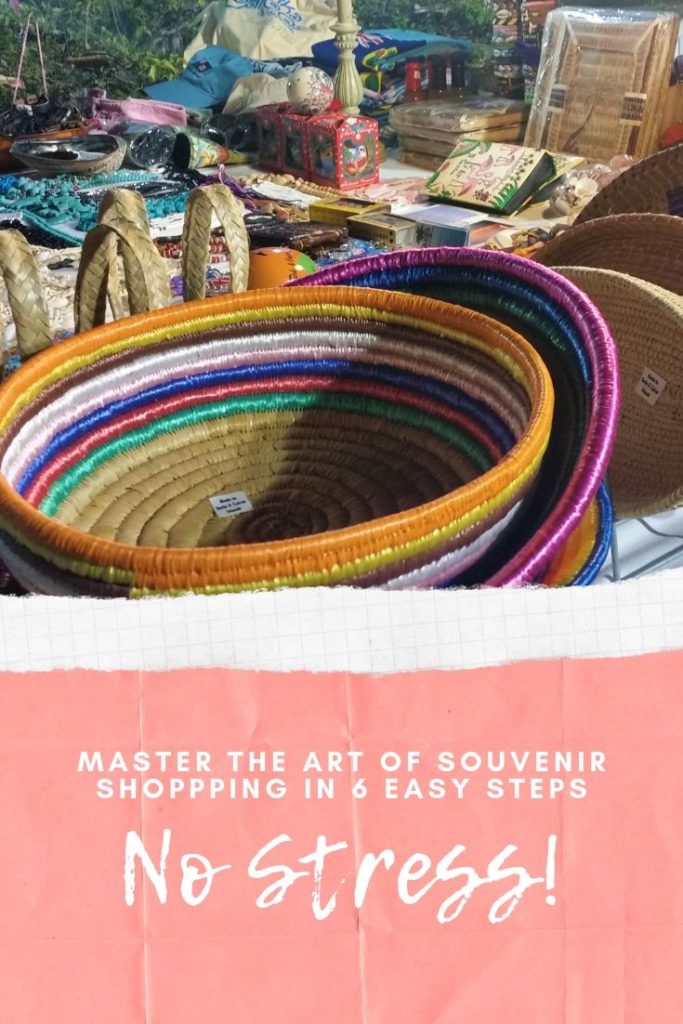 A few other notes:
Please conduct thorough research ahead of your trip or ask pointed questions when you're in destination to ensure you know the import/export rules, allowances and fines. Also, try not to purchase anything that even hints at unethical production or looks like it is being sold illegally. Trust me, from the streets of New York to Paris, it happens, so if something looks or feels shady, trust your gut.
Also, try to avoid taking 'mementos' from treasured monuments or ancient ruins and anything like seashells with live creatures inside. In addition, it's always a good idea to shy away from buying animal products as you never know if you could be contributing to the endangerment of rare species or putting your hard-earned money into the hands of poachers.