Did you see the 1991 suspense thriller, The Silence of the Lambs? If so, do you remember when Clarice Starling answered the phone during her FBI Academy graduation party? Be honest, were you as spooked as I was to find out that it was Dr. Hannibal Lecter on the line?
"Hello Clarice", he said. [Insert heart-racing pause here. Now go gravelly soft with the cultured, yet diabolical, voice impersonation]
"Have the lambs stopped screaming?"
OMG! Even now, I am getting goose bumps simply thinking about it.  I remember almost jumping out of my seat in the cinema.
That iconic scene was filmed in Bimini, one of the more than 700 islands, cays and islets that make up The Bahamas.  The island is seven miles (11 km) long and 700 feet (210 m) at its widest point.
I spent some time there recently; about five hours to be exact.
Because of its proximity to Florida, Bimini is an easy day trip from Fort Lauderdale or Miami. If you own a boat, or occasionally charter one to go big-game fishing, you can make the 53 mile (85km) trip on your own. I took the commercial route – the Bimini SuperFast.  The ship left Port Everglades at 9 a.m., and we disembarked to the sounds of sweet and rhythmic island music by noon.
The day trip package included free tram service to the Resorts World Paradise Beach or Casino where individuals and families could redeem vouchers for scuba diving adventures, snorkeling, or kayak tours. Persons also had the option of getting discounts on several water sports activities.  If you love water skis, water bikes, jet skis, banana boats, glass bottom boats or parasailing are your thing; you'll be in haven. I prefer land-based activities, so I chose to explore historic Alice Town. Round-trip transportation was included for that option as well.
Our first stop was at Stuart's Conch Salad Stand, where my fellow passengers got to sample a dish I'd been introduced to during my university years in Nassau. In this Bahamian specialty, the conch is taken fresh from its shell, cleaned and cut into small pieces. Diced hot peppers, onions, and juicy tomatoes are added, and then lemon juice is poured over the mixture to cure the uncooked meat, like in a ceviche. After that, salt is added to taste. It's a spicy dish that can take some time to get used to. However, I was pleasantly surprised that all the conch salad first-timers loved it!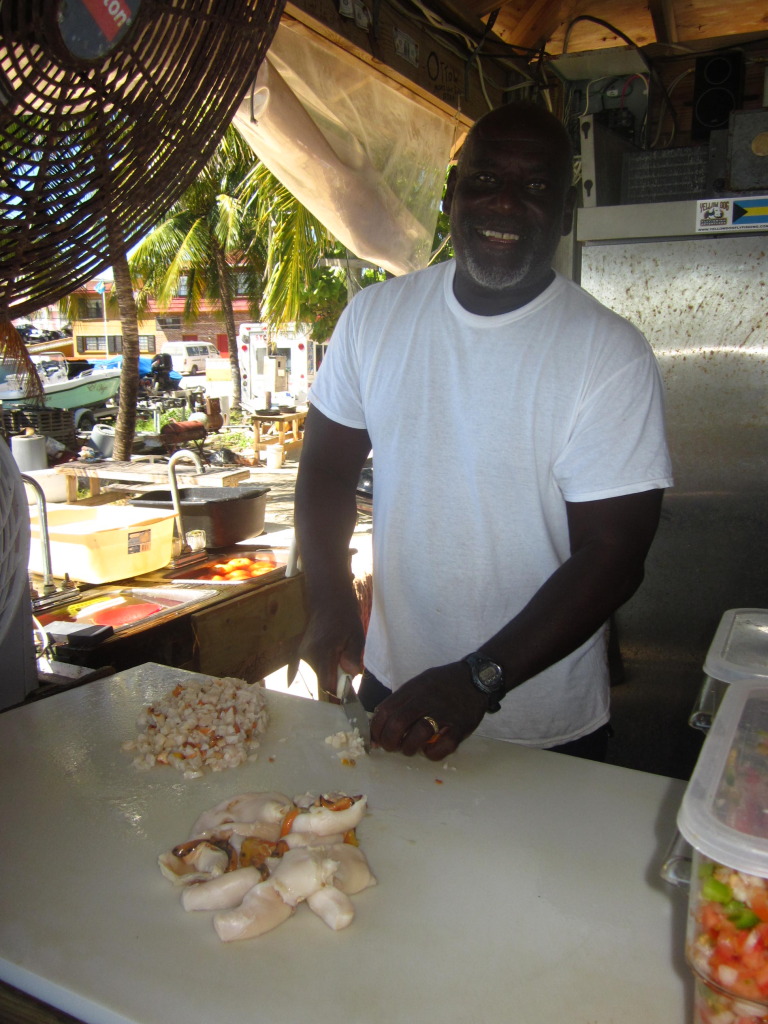 I enjoyed a few of my favorite dishes over lunch at the popular local eatery, Big John's Bar & Grill.  It is an open air restaurant with a cool, laid back vibe. I hadn't had authentic Bahamian food in years so the first bite into my conch fritters triggered savory memories of long-forgotten Friday jaunts with college friends.  Back then, a small group of us regularly passed the day leisurely in the many shops and restaurants along Bay Street.
But that was only the beginning. When the rich flavor of the conch chowder hit my palate, I found myself reminiscing even more. And the pièce de résistance of any Bahamian meal? In my book, that honor goes to a delectable dessert known as guava duff. My serving didn't just invoke recollections; it summoned pleasure-infusing genies from the nethermost regions of my mind.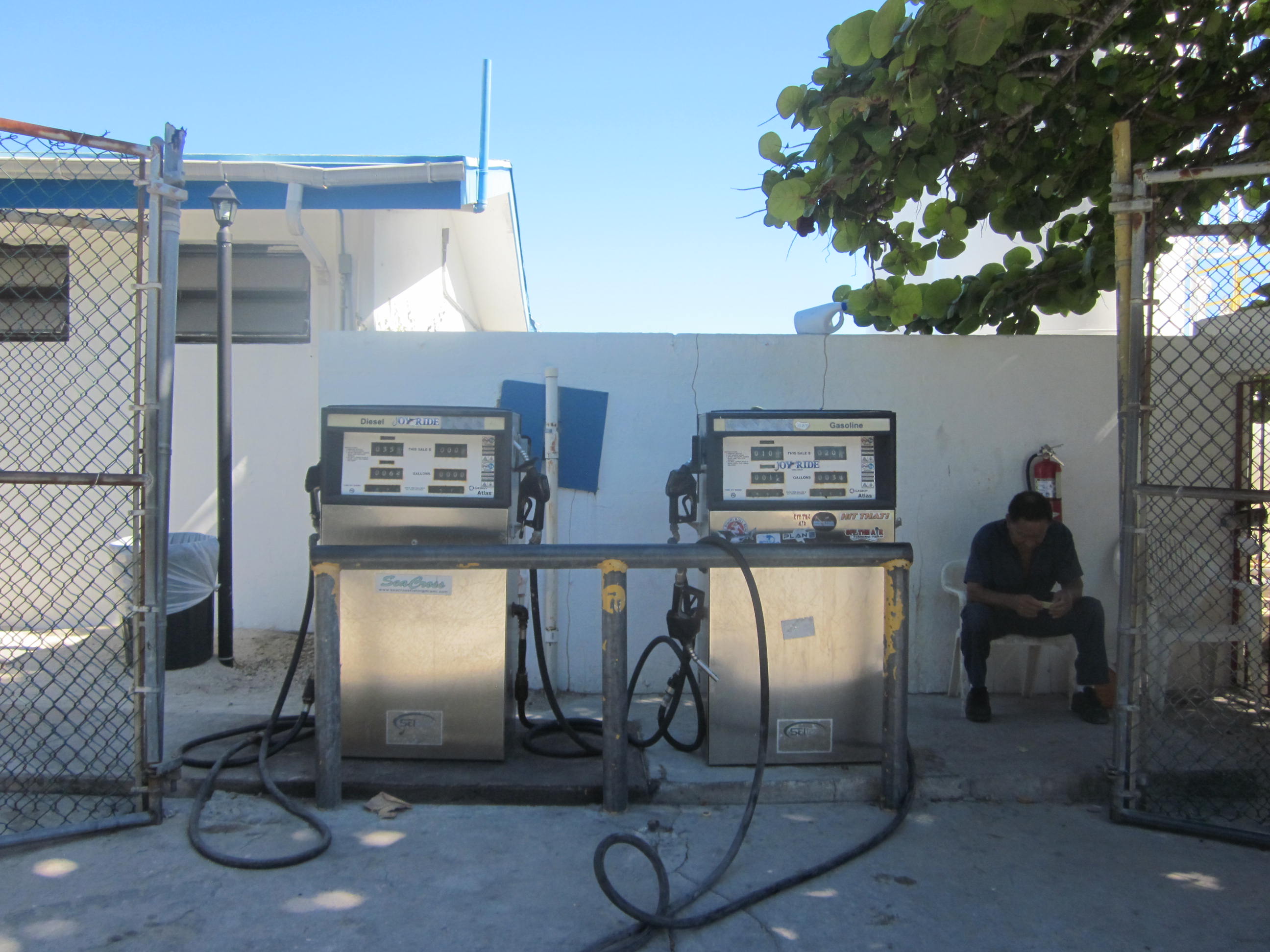 After lunch, I gawked at the island's only petrol station, which was essentially two pumps on the side of the road. I also checked out one stretch of beach; and dodged happy-go-lucky golf cart drivers that careened noisily through the narrow street.
I skipped a full walk through of the craft market as a cursory glance didn't reveal any unique items on display. But I braved the overgrown grass and rickety steps to enter the second floor museum across the street. It housed interesting tidbits and artifacts that provided colorful context for the island.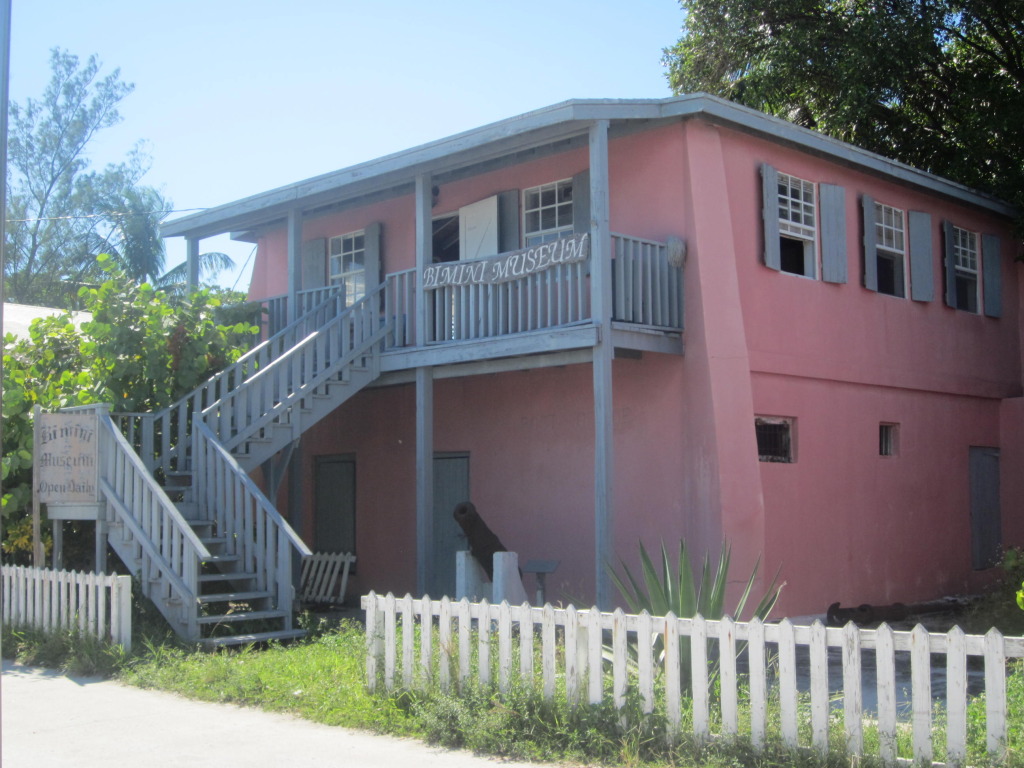 Inside those dusty and dilapidating walls, I learnt of Ernest Hemingway's Bimini fishing expeditions. I also saw the immigration card that Martin Luther King Jnr. had signed when he visited the island in November 1964. The captions said that he composed his Nobel Peace Prize acceptance speech while staying there.
Snippets of life surrounding Adam Clayton Powell Jnr, the outspoken, flamboyant and charismatic US Congressman who generally was considered to be the grandfather of the civil rights movement, were also on display. He spent most of his 1967 term in Bimini – not New York – amidst much controversy surrounding his alleged misuse of payroll and travel expenses. Powell's second wife, was jazz and classical pianist and singer, Hazel Scott. Interestingly, she was born in Port of Spain, Trinidad and moved to the United States at the age of four.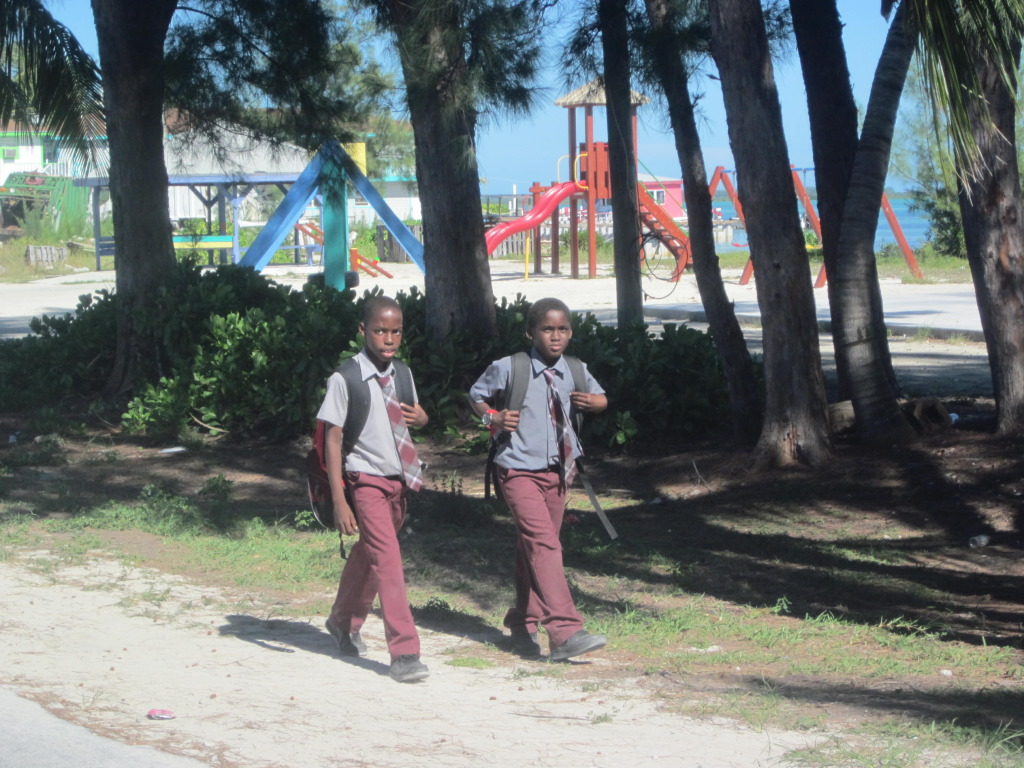 If local folklore is to be believed, Bimini's most significant historic tie to today's generation possibly lies in the origin of the phrase, 'the real McCoy'.  It is said that the island was a popular whiskey supply source during the Prohibition period, and while many rum-runners were forced to 'water down' their product, the Bimini–based William S. McCoy could be counted on to export the full-bodied brew to America. As a result, the term 'the real McCoy' was born. It is now used in many different contexts.
I rarely drink, and even when I do, rum and whiskey are not at the top of my list. But I checked, and there are local shops where you can sample Bahamian liquor to test its true potency. Cheers to that!
For the last hour or so, my Mom and I puttered around town. We also jumped on the tram and headed back to see the Resorts World hotel, which is still under construction. It will be gorgeous when it's completed.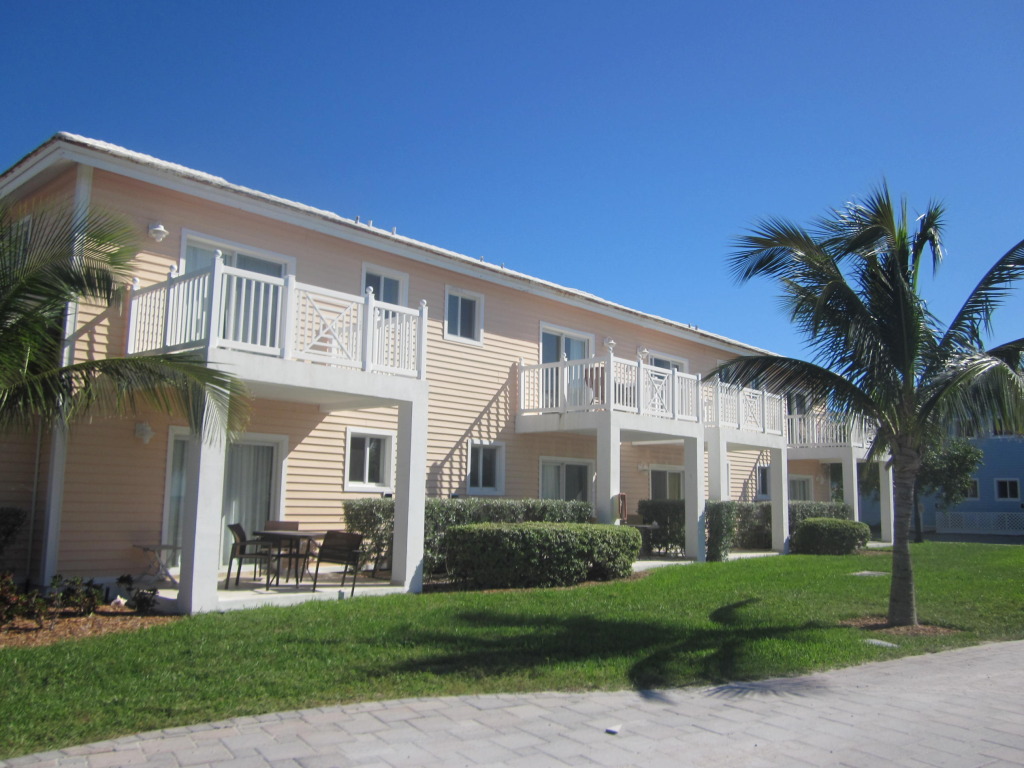 I'll end by saying that Bimini is TINY, so outside of water sports, fishing, and the casino, there is not much to do. It is nothing like Nassau, or even Grand Bahama. But it has its unique personality and flair, so be thorough in your research to find things to do while there.
Now, I do wish we could chat longer but I have to go. I am meeting a good friend for dinner…
___
Editor's Notes:
The Bahamas is special to me. I suppose it is because I spent two of the most carefree years of my life in Nassau, and made many lifelong friends. In addition to Nassua and Bimini, I've also been to Freeport (Grand Bahama), Andros, Eleuthera and Blue Lagoon. The currency exchange to the US dollar is 1:1, so bear in mind that your spending clout won't extend as far as it might in other Caribbean Islands.
While there, be sure to try their signature drink, the Bahama Mama. It's a blend of pineapple and coconut juice, and a touch of coffee with two types of rum. Be mindful of where and who you ask for it though because the phrase 'Bahama Mama' is also local lingo for a curvaceous and well-endowed woman.
One last comment. I visited Bimini in October 2014 and the condition of the museum and the pubic library below it, saddened me. Alice Town is being touted as a historic place but not enough care is going into the maintenance and upkeep of its buildings and artifacts. I hope that either the Bahamas Tourist Board, the new hotel, or private residents will take that museum on as a project. History needs to be preserved!