There is potential to fall in love all over Italy. Even before you realize that you're succumbing to the country's charms, you could become hooked on some of the best tasting food and wine on the planet. Or you could find yourself gushing like a giddy neophyte over its magnificent art and treasures.
Not a foodie or a history buff? Well, your mode of seduction could be relaxing walks through ancient, tree-lined streets; whimsical rides along graceful canals; or indulging in your passion for fashion.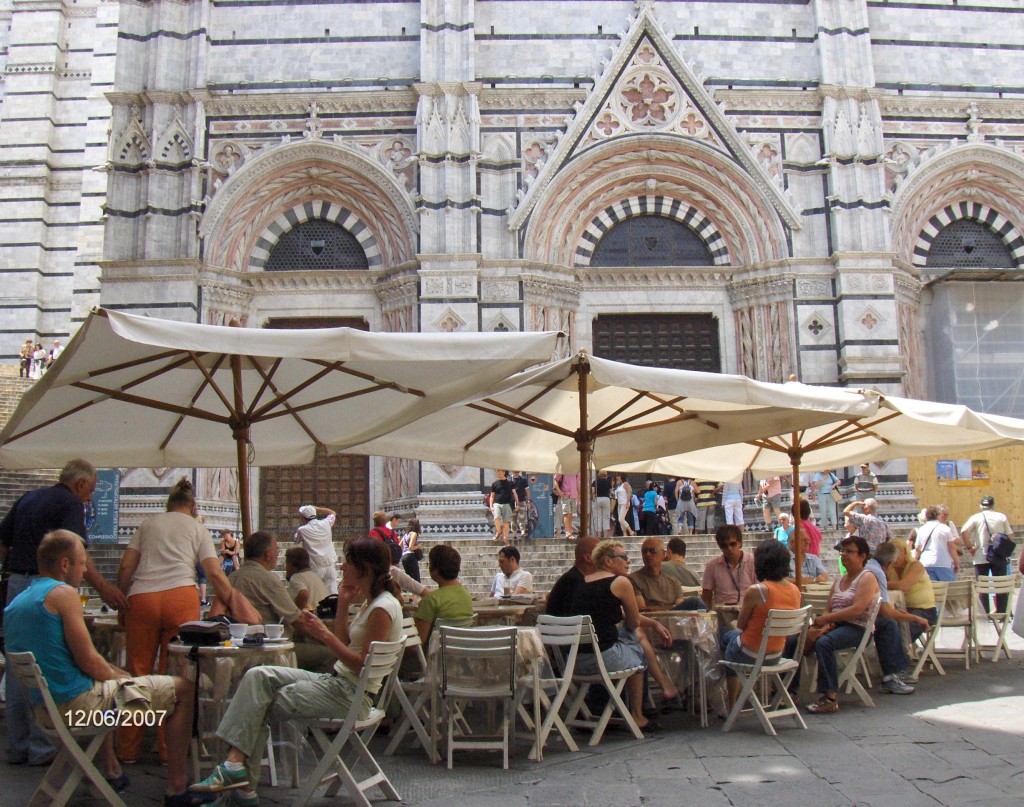 Believe me, no matter how immune you think you are, stay in Italy long enough, and you will get bitten by La Dolce Vita. It's that laid-back Italian lifestyle that celebrates the power of hospitality and family; the joy of romance; and hearty, unrushed meals that feed your stomach and soul.
I didn't expect to fall so hard for Italy. But I did. And as it is in love, sometimes you can't explain it – you just feel. Honestly, I felt more than I thought possible in just eight days.
My companions and I stayed in a rustic three bedroom farmhouse in the serene Tuscan village of San Casciano.  Perched atop lush Chianti landscape, we woke up to a breathtaking view every morning. More than once, we cooked with fresh rosemary and basil from the garden and ate home-made cheese courtesy of the landlord. Whenever we ran low on supplies, we restocked our food and drinks from the nearby 'Coop'- one of Italy's largest supermarket chains.
Some days we lazed by the pool, or explored the vineyards. On others, we hopped into our rental car, consulted our map, and went off to find adventure. Here are a few highlights:
Florence
Florence, the capital of Tuscany, is credited with being the "Cradle of the Renaissance".  In fact, many history books claim that the love and appreciation of arts were reborn in this town. Whether you like sculpture or architecture, painting or literature, Florence has it all.
You might have heard of Leonardo Da Vinci and Michelangelo, but they are only two of many masters. Donatello, Brunelleschi, Ghiberti, Bottichelli, and Pulci, and a host of others also left their mark. Their work is visible throughout the city and there's no need to go into a museum to take it all in; it's open air art.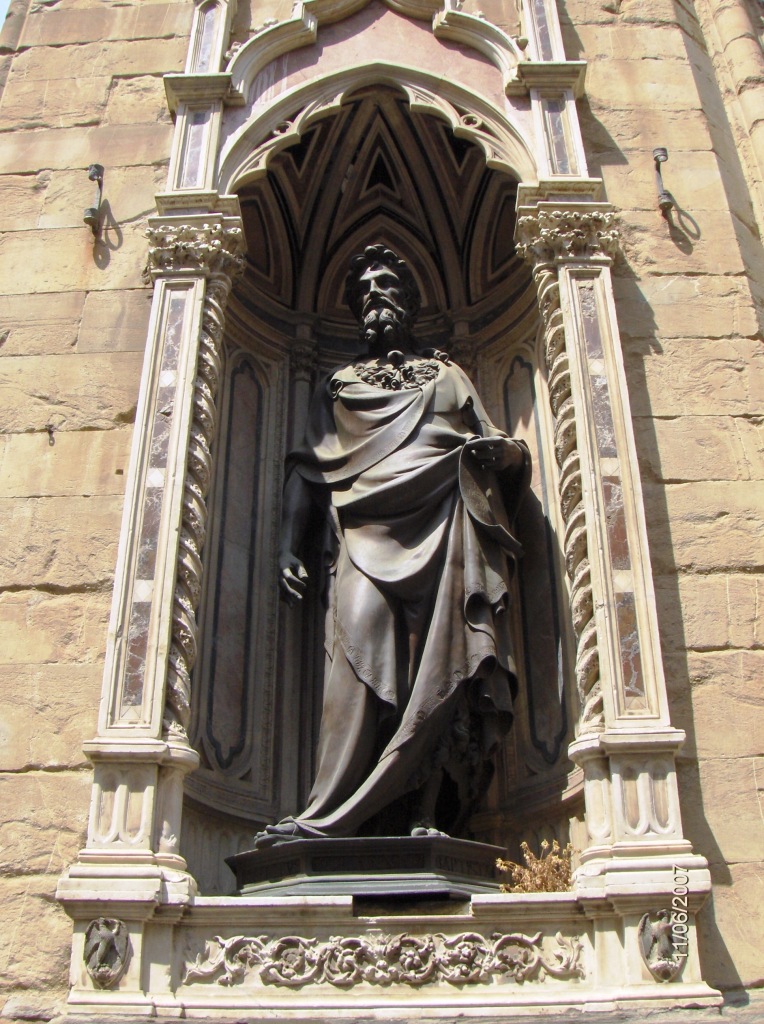 Visit the Piazzo del Duomo to gaze at the impressive cathedral with its 85-meter Giotti bell tower, and its famous Brunelleschi-designed dome. Next to that is the eight-sided green and white marble Baptistry with three sculptured doors that depict scenes from the Old and New Testament, including the life of John the Baptist.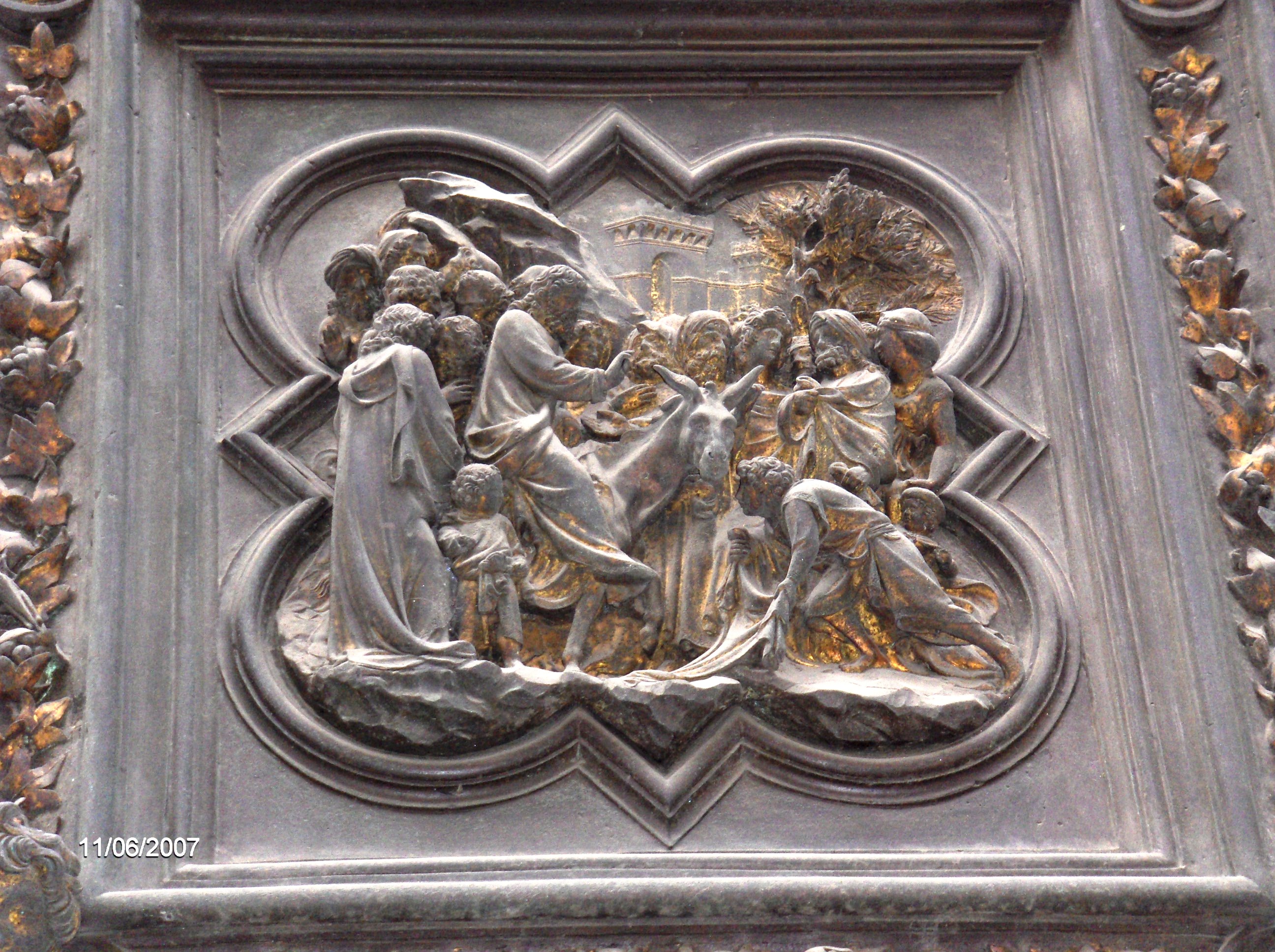 Nearby you will find the Oranmichele. Gothic in style, it showcases statues of the Patron Saints of the Florentine Guilds. There's also the Piazza della Signoria, the square that used to be  the epicenter for major political events.
The statue of David, outside the Palazzio Vecchio, is the symbol of freedom to the Florentine people. It is a stone's throw away from an open-air sculpture museum that houses mythical creatures like Medusa, made popular in the movie The Clash of the Titans.
But there is more to Florence than its magnificent buildings. I would be remiss not to mention the leather market, the stylish boutiques, the chic accessories… and simply scrumptious pizza. One other must-see, is the view from the Plaza de Michelangelo. It's amazing.
Fiesole
If you have free time after Florence, you can visit the nearby town of Fiesole. It's brimming with villas built by old school Italian bourgeoisie, and is home to the remains of a Temple of Baths.
Siena
Sienese life rotates around the Piazza del Campo, a fan-shaped square that is regularly frequented by locals and tourists. Close your eyes while standing there, and it won't be hard to imagine the town's civic center, Palazzo Publico, holding court for emotive public hearings, political rallies, and random orators of yester-year.
It is a far less rowdy place today. Now, open-air cafés and restaurants serve tasty Italian fare made with organic ingredients that are combined for healthy balance. An eclectic mix of accents and the non-stop whirring of inquisitive cameras provide unique texture to the setting.
I liked Siena. Its narrow streets anchor rows of unending houses and business establishments that are leisurely spread out over a hilly terrain. When combined with the palpable spirit of the place and it's unique souvenirs, the total package is endearing.
San Gimignano
The picturesque and medieval town of San Gimignano was an unexpected gem. It is an enchanting throwback to the centuries when cities were fully surrounded by fortified walls and boasted look-out towers.
You enter through the Porta San Giovanni and the main street leads you directly to the Piazza della Cisterna, which means the square with the well. Be sure to make a wish there, and then walk to the nearby ice cream shop to sample their award-winning gelato. There's only one word for it – DIVINE. For a few euros, you can choose three flavors from a host of options. You should try it. Their gelato flavors and textures are incomparable.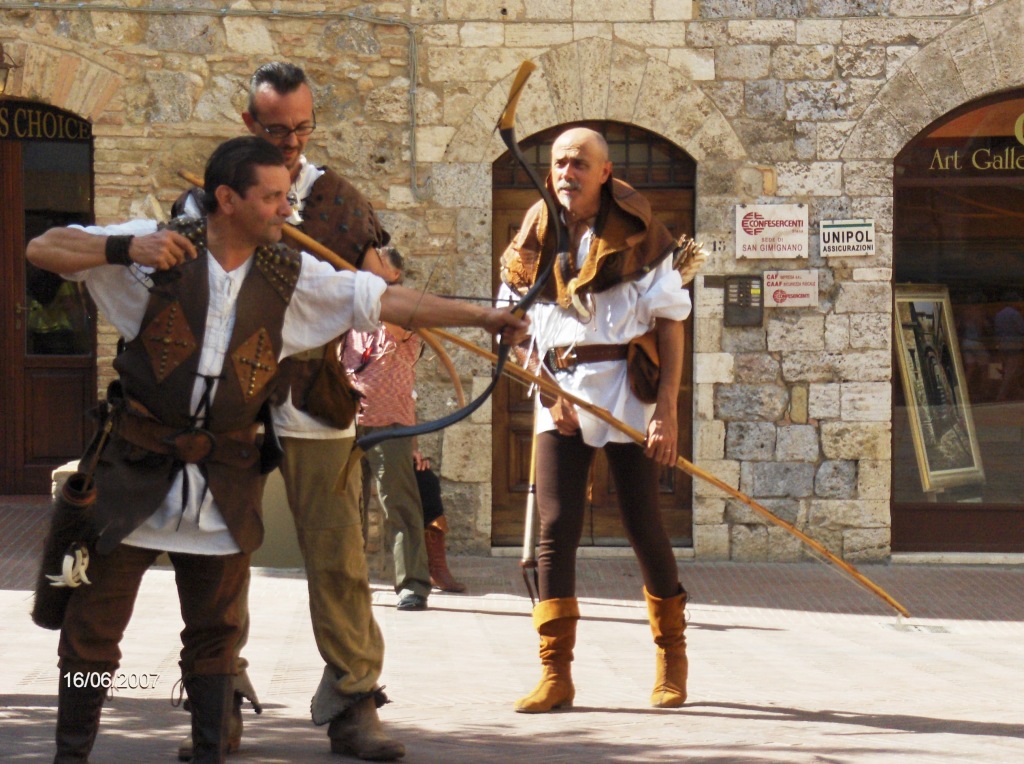 If you go in June, try not to miss the Medieval Harvest Festival of the People of San Gimignano. Get there early and experience the pomp and pageantry of the Grand Procession, and the ritual blessing of horses and cavaliers from the four contradas (factions or clans within the city). Also try to secure front row amphitheater seats to watch the lively archery competition. And linger a while to wander through the market of arts and crafts, watch the dancing, and place bets on the comical tug of war duel. It's great fun for the entire family.
Pisa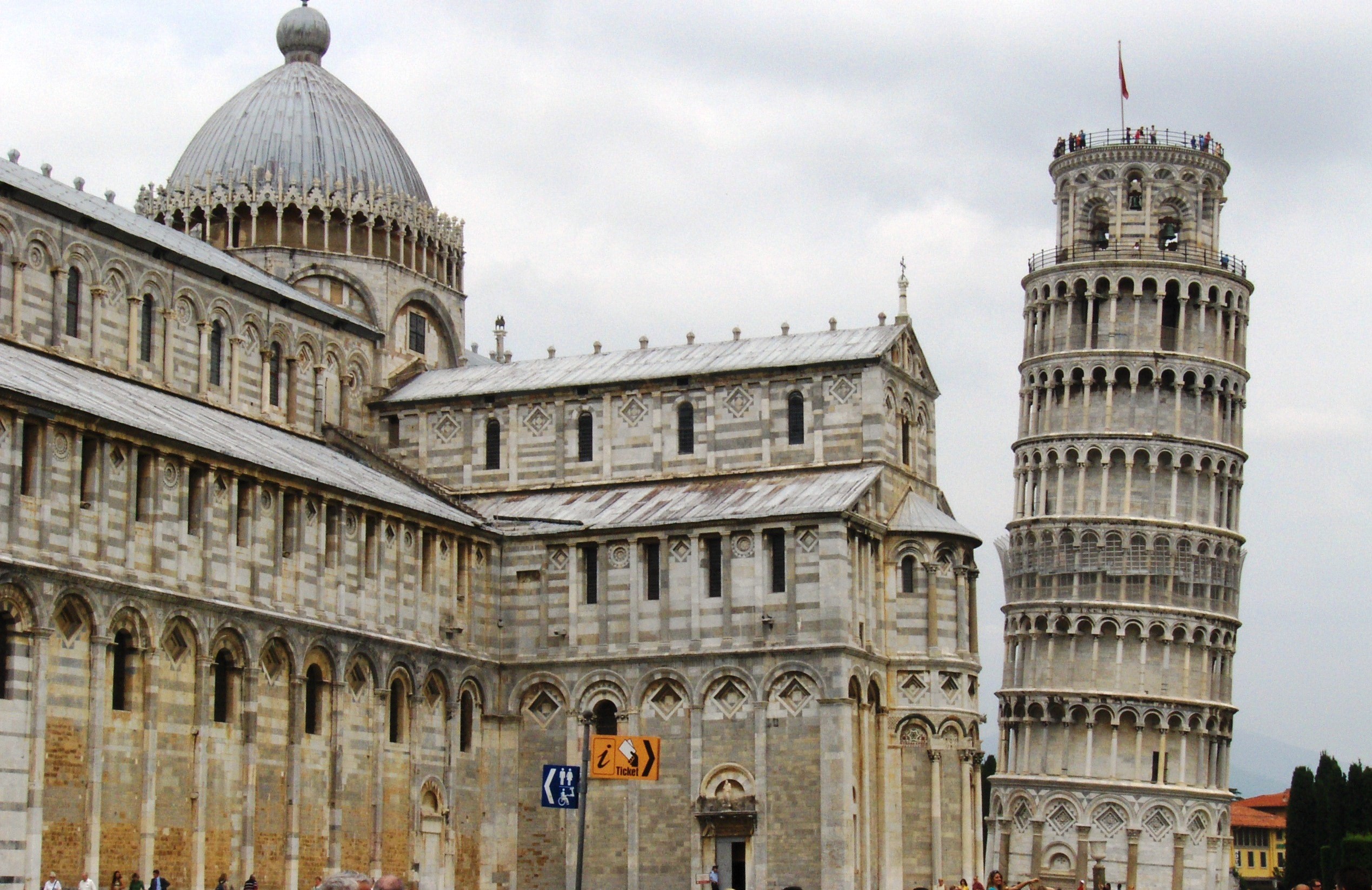 For me, this town was much ado about nothing.  Take your obligatory picture in front of the Leaning Tower and get out of dodge – fast. The coolest thing about Pisa was the chit you get in the nearby parking garage. When you enter the lot, you get a small round button with a microchip that records time and date information; not a printed receipt.
Viareggio
If you need a break from monuments, museums, and churches, you can visit the coastal town of Viareggio. The water was cold in June but the beach was packed. I found the too-closely-stacked-for-comfort collection of beach umbrellas and lounge chairs way too commercialized and impersonal. What can I say though? Each to his/her own.
Venice
So much has been written and said about this group of small islands separated by canals and linked by bridges. Because of that, I wasn't quite sure what I would feel when I got there. I'll admit that my expectations were so high, I figured no slice of reality could ever meet them. Truth be told, I was a bit underwhelmed, and I was shocked that the canals smelled. Nonetheless, Venice still was striking.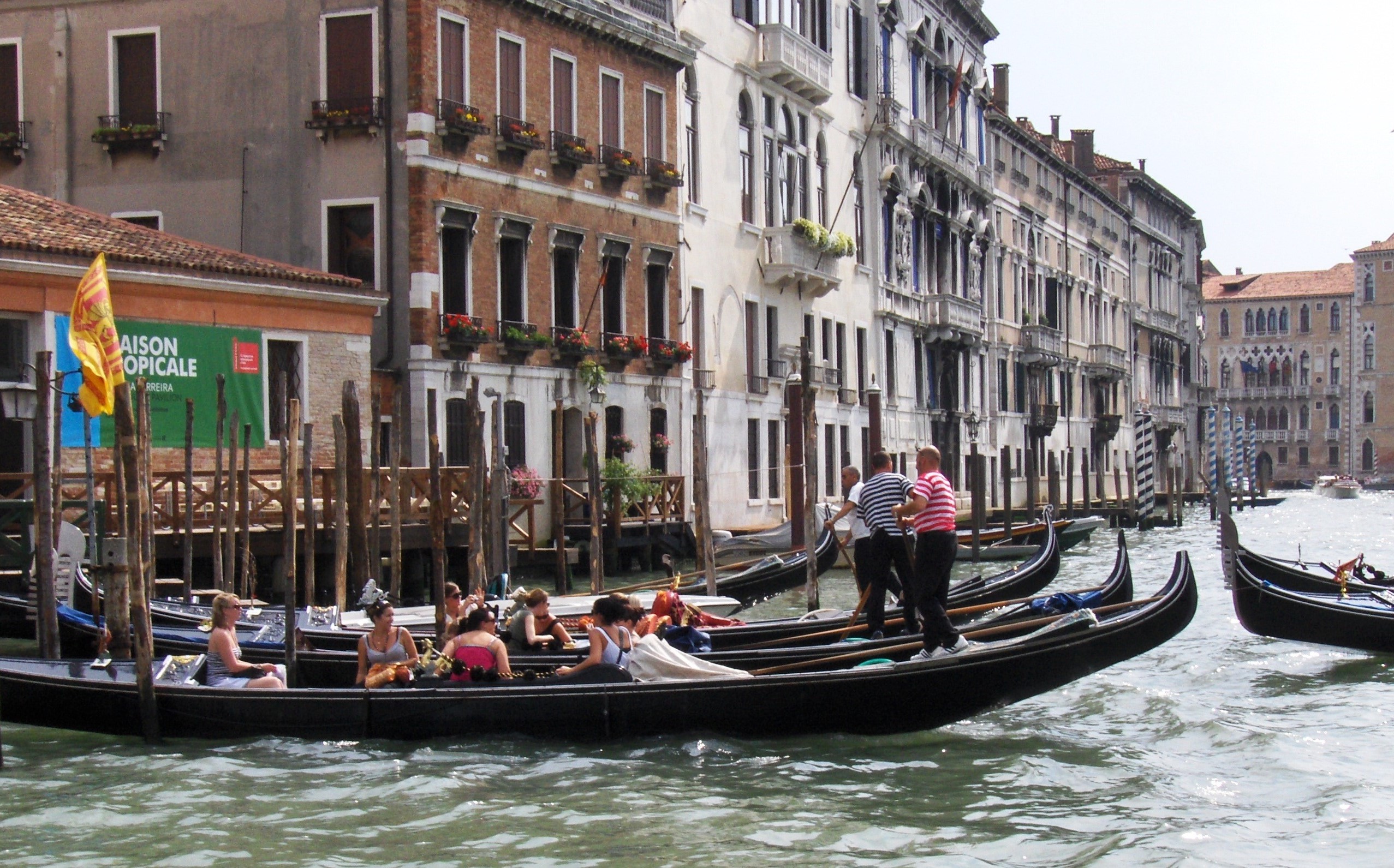 It is easy to lose yourself in the moment and become immersed in the city's sights and sounds. There is no vehicular traffic, so you can walk leisurely down cobblestone streets and take your time browsing buildings that unearth new discoveries.
Or, you can take a water taxi or gondola to St. Mark's Square to see its imposing cathedral. While you wait to get in, you can watch the unfolding spectacle of the pigeons swooping down for food, which gets even more interesting on days when the birds outnumber the tourists.
No trip to Venice is complete without a meal in one of its many famous restaurants. There is one to match every taste and pocketbook. Be assured that wherever you dine, the food, and the wine, will be incredible.
____________
Editor's Notes: If you love history and the arts,  I strongly recommend that you read Paul Robert Walker's book, The Feud that Sparked the Renaissance: How Brunelleschi and Ghiberti Changed the Art World before you visit Florence. It is an intriguing story that documents the long and arduous competition between two famous artists, and the role they played in the city's Renaissance. I got the book by chance from my aunt a few months before I even planned my trip, and I am forever grateful that I did.  Having all that context definitely enhanced my experience.