Despite my love of travel, and as tempting as the internet makes the jet- setting life of top social media influencers seem, there's no denying the full-time, always-on-an-airplane hustle is not right for me. Of course, globetrotting is appealing, and the idea of potentially working with rad  travel brands and landing all-expense paid trips to countries on my insanely long bucket list sounds like music to my ears – if I could do it in my spare time. But the 'travel is your job' reality that involves rigorous and exhausting flying schedules, intense pressure to always be creating and sharing content, and the 24/7 need to project a camera-perfect self? Nah. I'll respectfully pass… please.
You see, I fell in love with travel because of what it makes me feel. And I fear I'd lose that emotional place I go to if work responsibilities and deadlines begin to dictate and define my trips. When I boarded my first international flight from Jamaica to New York City all those years ago, it ushered me into a larger-than-life space I had previously only read about, dreamed about, or seen on TV. The wonder of my new surroundings – skyscrapers that seemed to touch the sky,  frenetic and dizzying traffic, cart vendors serving up tasty-looking street food, and the foreign accents – made an indelible impression on this then wide-eyed six year old.  Because of that, I never want to lose the rush that visiting a new destination brings.
However, in deference to the gals and guys slaying it in the game right now, I thought I'd poke some fun at myself by giving some other reasons why I know I wouldn't make the cut as a full-time traveler.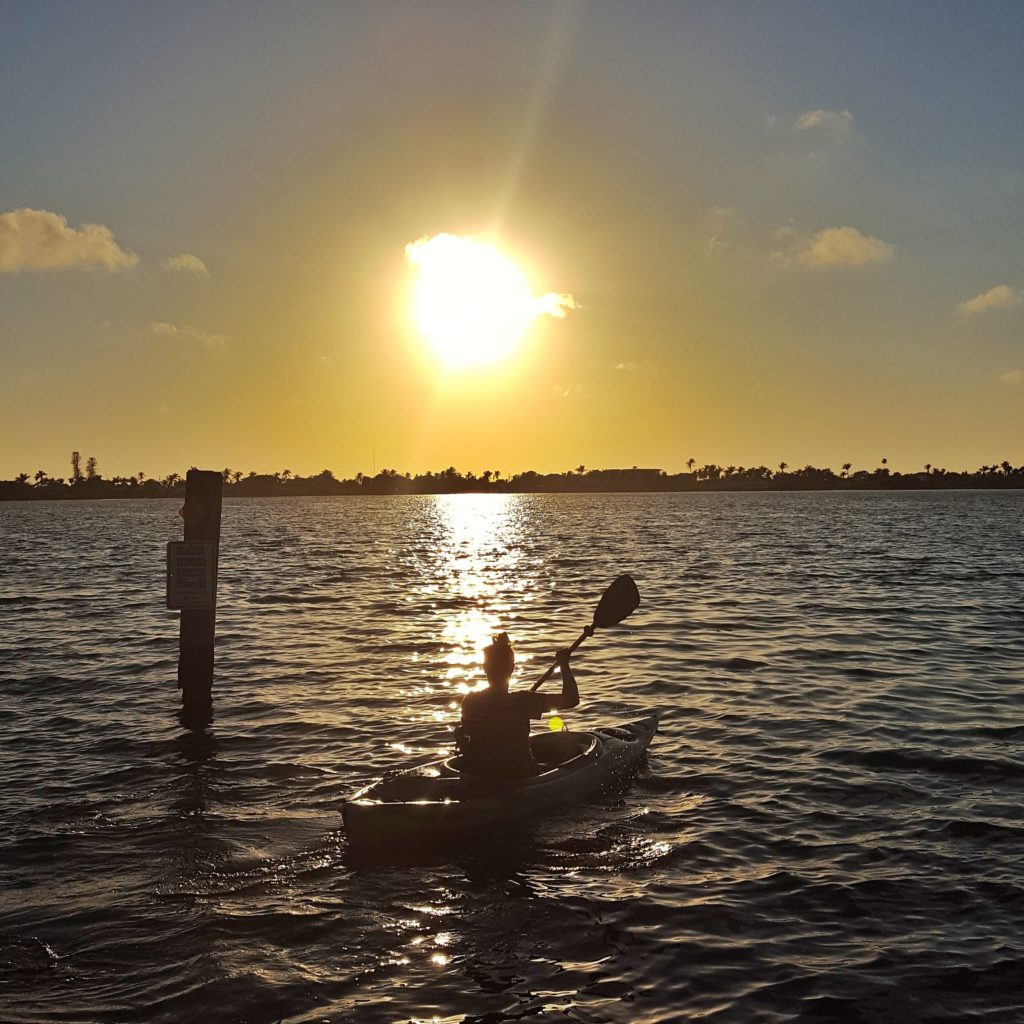 I like my sleep, and an unhurried pace.
Do you think all those amazing photos of bloggers standing alone at popular tourist traps like the Pyramids of Giza, Chichen Itza, The Great Wall of China, The Eiffel Tower and more happen organically? Oh, no. They take careful planning and scheduling, which often involves waking up extra early to arrive at a location ahead of the crowds so you can set up, AND hopefully get, a clear shot. I don't know about you, but when I'm on vacation, I like my zzzs, setting my own sightseeing agenda, and going at my own pace. In an ideal world, I roll out of bed at eight, shower, then head down to the hotel breakfast buffet to secure my bacon and eggs before service ends.
Also, although writing blog posts, editing and uploading photos, and managing multiple online platforms might seem easy. It's not. The people who do it well and are successful, put in super long hours. I function best with eight solid hours of consecutive sleep.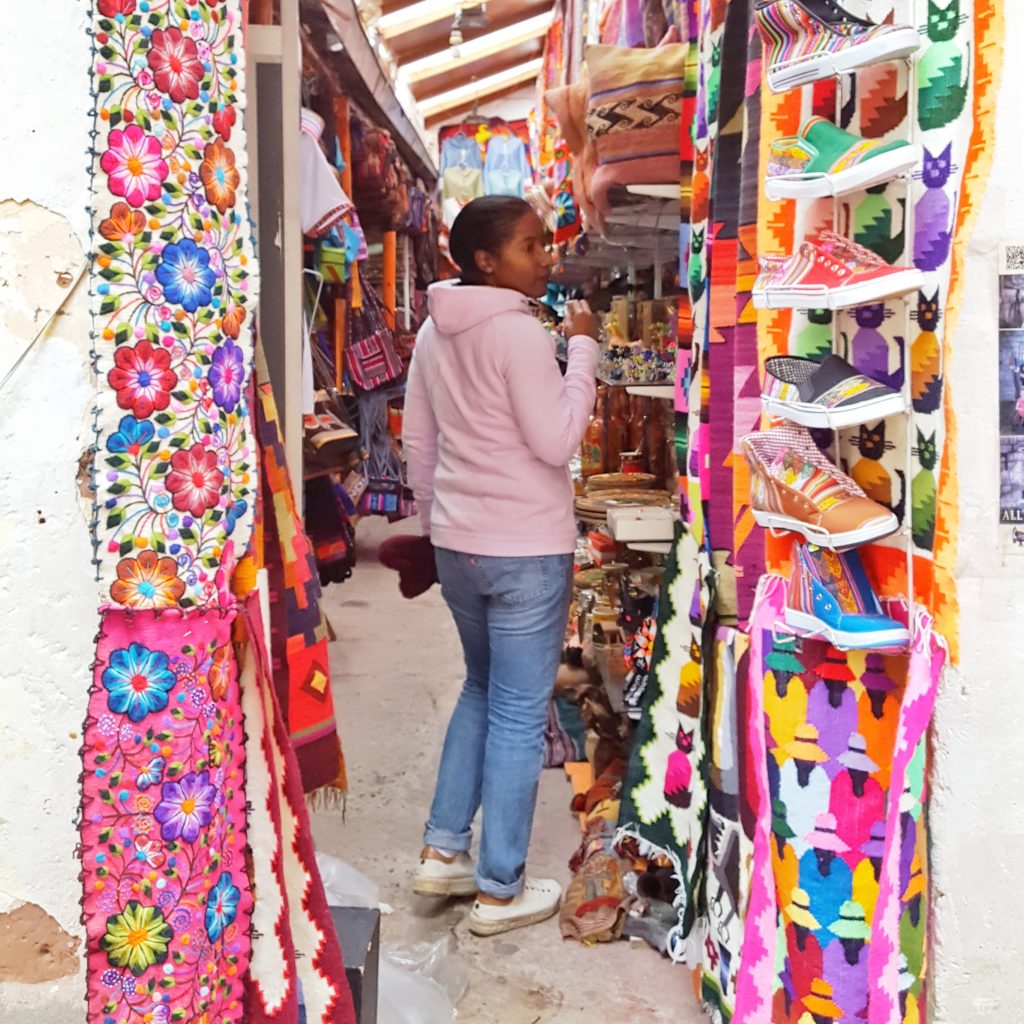 I'm a VERY imperfect girl living in a seemingly perfect virtual world.
Camera perfection takes precision, and admittedly, that's not one of my strong points. Sure, I take pride in my creative output, but the people in today's travel space have taken things to a whole other level. For every swoon-worthy photo we see on Instagram that features an exquisitely posed 'candid' in front of a dramatic landscape, iconic landmark or vivid color block, tons of behind the scenes prep work goes into it – from hair to make up and multiple styling decisions. Me? I'm a dab some lipstick on, grab a hat and go kinda gal. Plus, I love fashion almost as much as the next person, but some of the elaborate outfits I'm seeing in the most unnatural settings makes me go…whoa! Seriously, who wears long, cascading dresses or palazzo-style pants that would totally rock it as resort wear to a local market, or slip into a miniskirt to go romping with wildlife? With the likelihood of messy, greasy and bacteria-prone floors ready to embrace your hemlines (eeek), or the real possibility of wardrobe malfunctions brought on from unrestricted movements and breezy days spent outdoors, that person is definitely not me. [Vivid evidence of that is displayed in the photo shared above.]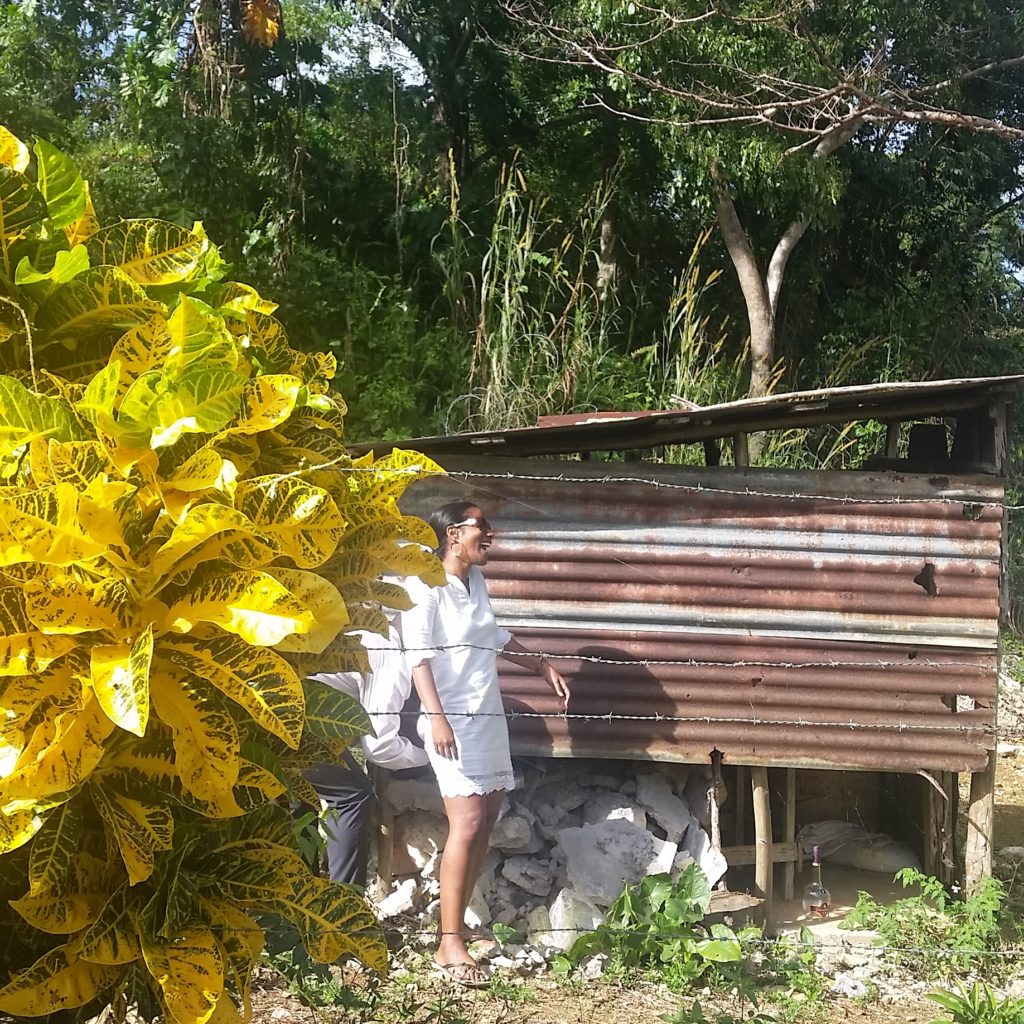 Patience is a virtue, and one I certainly don't have much of.
Perfection also takes patience. Lots and lots of it. I mean, like taking time to scout ideal photo locations and plan your clothing, wait for the right lighting, and capture dozens of outtakes to get the money shots. I'll try a couple of snaps to aim for the best angles and light in my photos, even slip an extra shirt into my bag for a quick change, but after a few minutes of concentrated effort, I'll settle for realism because I prefer to have time to actually see and do fun stuff. The increasingly elaborate setups I'm seeing in some of the mushrooming travel feeds are mind-blowing in terms of the time they must take to execute. That's crossing the line from vacation to stressful work in my book.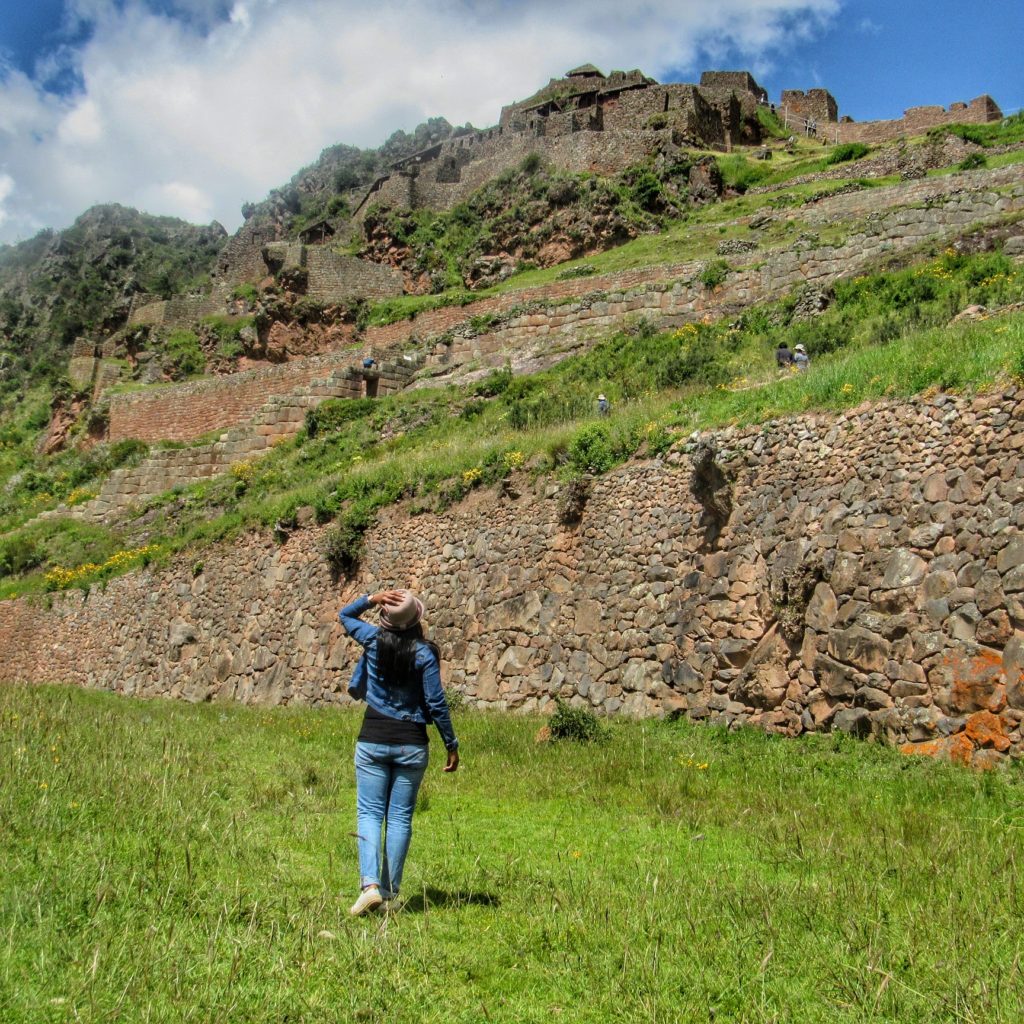 I strain at the bit against doing the obvious.
Thankfully, the social media/blogger industry still has a few bold trailblazers out there leading the pack with originality, but more and more I'm finding a sameness to the locations and style of photos being shared. I've never been good at group think. Tell me, how many pictures of ornate Bali gates, free-flowing swings and rice paddies can you see without getting a gag reflex? Of course Indonesia looks epic in every photo, and I plan to visit it myself someday, but surely there are other less trafficked destinations out there to explore. I say bring on more Croatia and Japan and New Zealand, or anyplace else on the road less travelled!
Oh, and as cute as the stand on tip toe, clutch your hat, and show the back your head pose can be, when you see it a hundred times a week it gets tired pretty fast, wouldn't you agree? I've got no beef with people who throw it in now and then (in fact, I do it myself with sometimes clumsy results – see above), but I'll be honest and admit how much more I enjoy seeing pictures that are less obvious or practiced. I prefer variety in everything I do.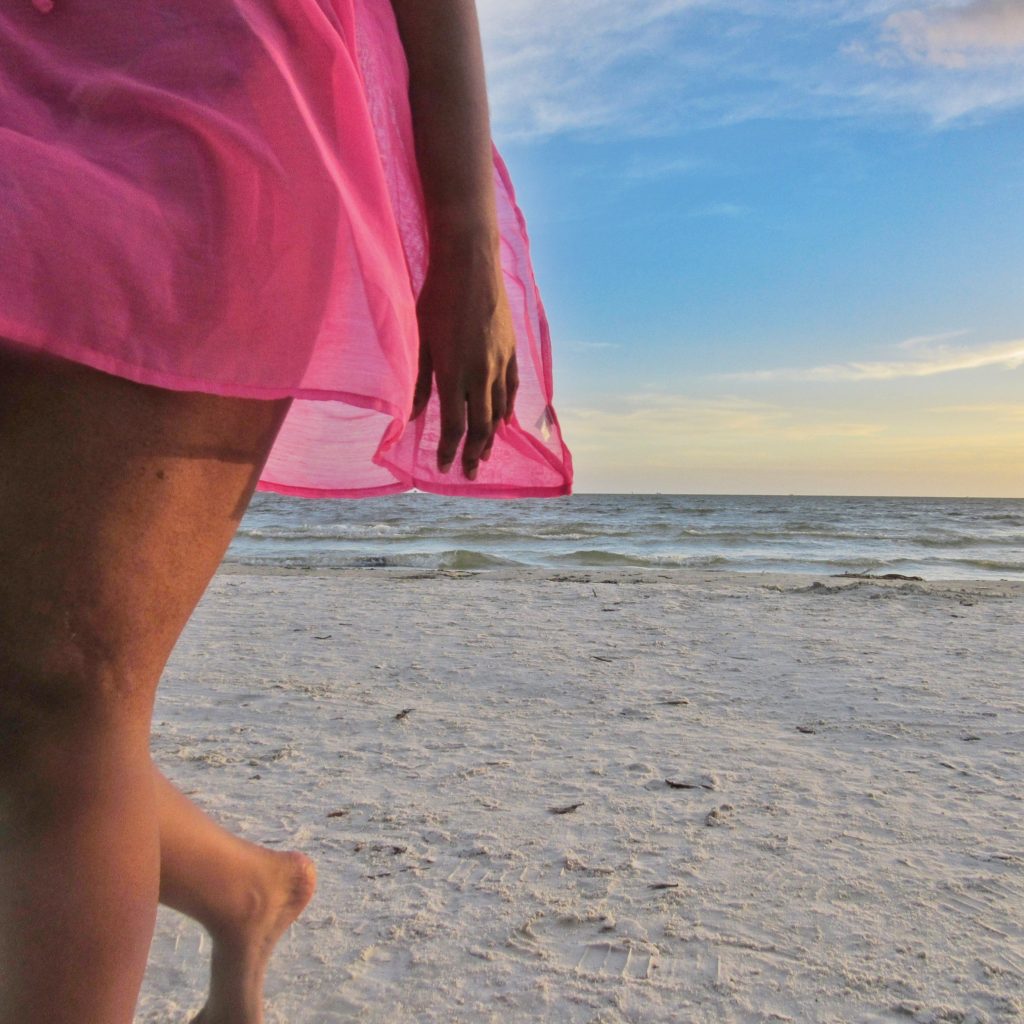 I'm old… Gen X kinda old.
More than anything else, I think my 'advanced age' may be my biggest hurdle to Insta-fame (not that it's a real goal of mine as I state in this post). Now don't get me wrong, you can see from my pictures that I'm not close to the geriatric category (yet), but this industry is primarily led by hotshot millennials. Many appear to be fairy-like creatures with flawless, youthful skin and effortlessly slender body types that slay in almost anything. Hear me good: I'm not hating on them because I too was young once. So if you've got it, flaunt it.
These travel influencers also have an inherent propensity for social sharing because they grew up in the Internet age. For someone like me who is closer to envisioning a future retirement party than remembering my college graduation celebration, I don't have an innate desire to tell the world everything I'm doing and my hand isn't permanently attached to my phone. What's more, a good night out for my generation means a nice dinner and a gallery showing, play or cultural performance, not copious chugs of craft beer or shots and then clubbing. Now, who's gonna sit at home and watch mundane Instagram Stories or Snapchat shares of that? No one. Exactly!
Lemme keep things all the way real. There are other reasons a 365 days a year nomadic lifestyle holds little appeal. I've got pension and health care planning to consider first. In addition, my middle-aged, always fighting a sluggish metabolism body isn't poppin' like it used to (in my dreams at least, because I can't say for sure it really ever did), so the sexy swimsuit shots by the infinity pools or palm-fringed beaches of the world aren't really going to materialize on my channels. And it's no secret that flirtatious and sensual images help drive the numbers game. On that front, I can't and simply won't deliver. C'mon, who wants to deal with issues like belly fat and embarrassing episodes of dark brown hair dye cascading down your back when you step into a public body of water? My friends, those are the things you have to think about when the desired six-pack needs to be painted on and gray hair is beginning to sprout like annoying weeds in your scalp! (Go ahead and laugh, guys. Trust me, you won't hurt my feelings.) In all honesty, my beach photos are likely to feature a cover up, and chances are you won't EVER see me fully submerged in water.
And I could go on and on, but that's it for this week's installment of my kinda crazy! I hope someone got a chuckle or two out of this post because I sure did.