YIKES! Christmas is almost here and you still haven't finished purchasing gifts for all the people on your shopping list. So you desperately need last-minute holiday gift ideas with no shipping required, right?
But wait, there's more!
You have officially run out of great gift ideas. Your stress level is rising. And your wallet is close to being tapped out. In fact, right this very minute you're racking your brain trying to figure out how to avoid that awkward moment when you realize you've got a nice present from [insert name of Mom, Dad, significant other, family member, co-worker, or friend] and you gave them zilch…nada. Well technically, you're on the brink of giving them nothing more than an embarrassed, but authentic, thank you in return.
Oh, dear. It sounds like you need a quick solution! It's time to embrace the convenience of very budget-friendly digital services and products my friends! Just because these items aren't lying on retail shelves somewhere doesn't mean their creators didn't pour just as much hard work, quality information, and love into them as your favorite hard copy bestselling author did. Plus, with digital products there is no need to worry about shipping and handling. Or wayward Gringe-like bandits stealing your Christmas Amazon, UPS or USPS delivery from your doorstep.
So, if that's why you're here, I GOT U. Below are five of my top suggestions for last-minute holiday gift ideas – all under $60 – with no shipping required. And they are all available for delivery anytime on or before December 25th…and beyond.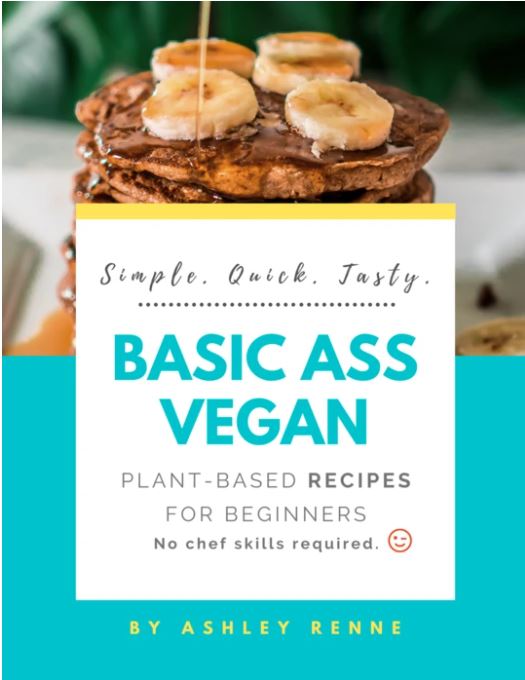 This recently released e-book is packed full of basic, simple, and tasty meals created by home cook Ashley Renee. She's targeting newbies to the world of plant-based eating and persons who want quick and healthy meal ideas where no fancy chef skills are required. It'll be great for people wanting to lose weight after the holidays as well.
There are 56 yummy recipes categorized by meal type, like breakfast (think banana pancakes), lunch (Sunflower chic peas sandwiches), dinner ("lobster" rolls using Hearts of Palm as the key ingredient), soups and bowls, smoothies and snacks, and so much more! Ashley also includes information on nutrition basics and pantry essentials for every aspiring vegan household. She even started a Facebook group for lazy vegans & individuals transitioning to the no meat lifestyle.
Cost: $25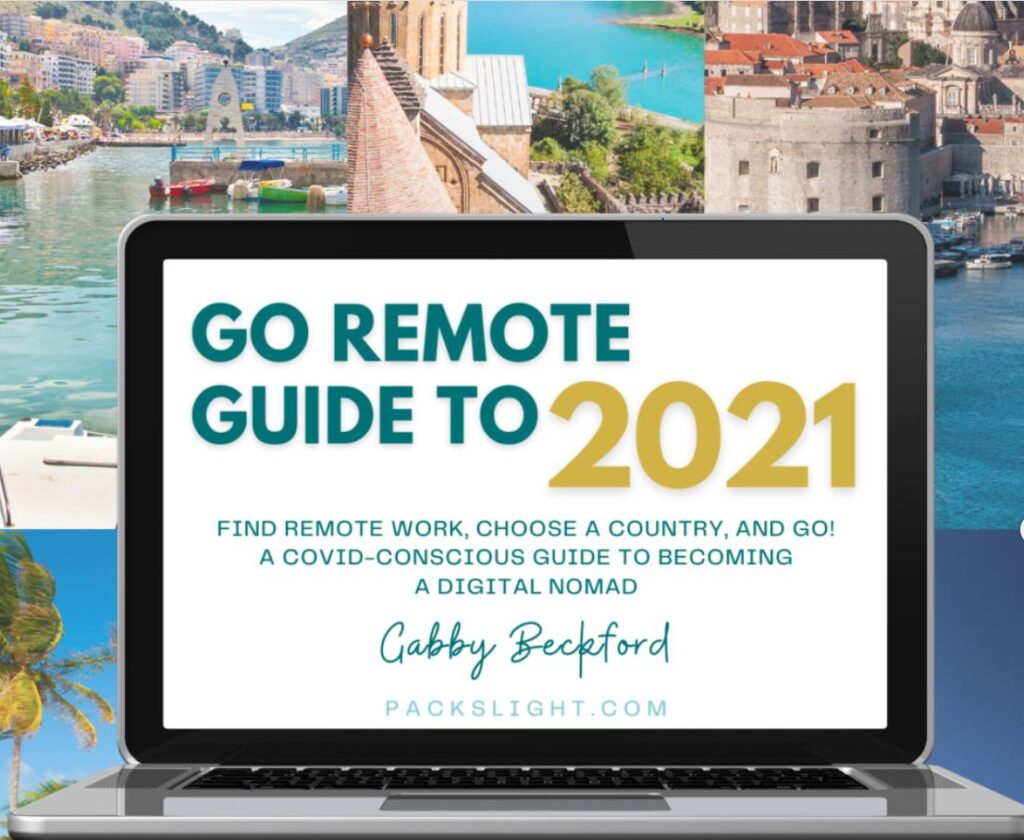 We all know persons who have been adversely affected this year by personal tragedy or financial upheaval. If someone in your circle of influence has talked about looking for a remote position that will allow them to hit the reset button in 2021 by moving overseas, you'll want to gift them the Remote Work Guide e-book that Gabby Beckford has created. She did a ton of research on countries with "remote work visa" or "digital nomad visa" programs and came up with a list of 15 with great potential. The list includes, among others, places Dubai, the Republic of Georgia, Mexico, Barbados and Spain. In addition to the visa requirements, Gabby went ahead and added things like average rent information, WiFi quality and remote job ideas if you have no clue where to start.
Cost: $20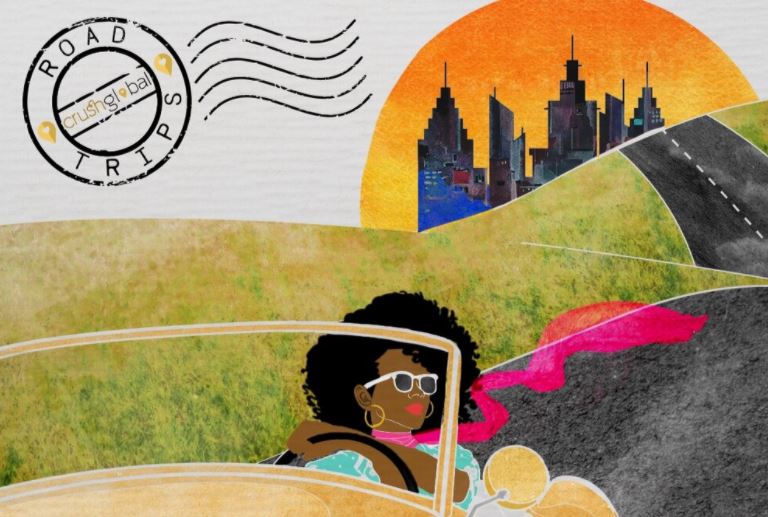 Okay, so the first two vaccines are now available, but with 'Rona numbers still spiking chances are many winter and spring vacations are still likely to be road trip based. That's where Kristin Braswell of Crush Global comes in. Her ready-to-use road trip itineraries include driving routes, immersive activity options tried and tested food spot suggestions, and valuable information Black travelers can use along the way.
Crush Global's guides have been featured in many national publications like Forbes, Afar and Travel Weekly, so they're legit. Whether your friends or family members are wine-lovers, food buffs, nature aficionados or history addicts there'll be something there for them to enjoy.   The road trip guides take you through cities like Los Angeles, Santa Barbara, St Ynez, Paso Robles, New Orleans, Memphis/Nashville, Atlanta and Savannah.
Cost: $29.99 – $59.99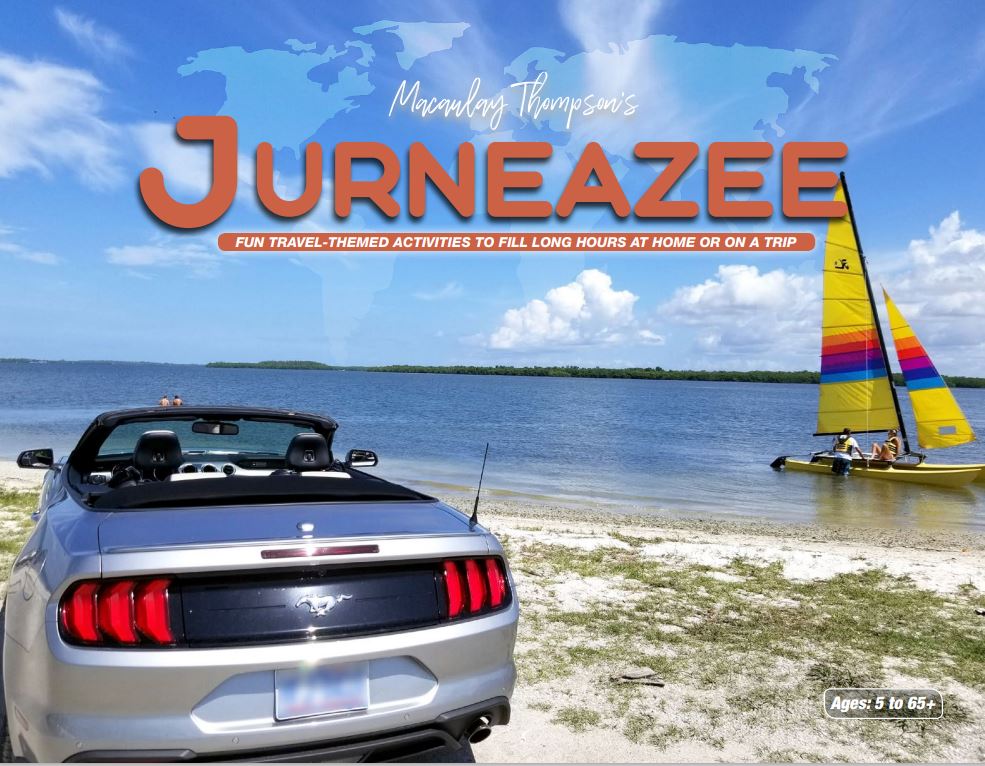 Of course, I couldn't curate a list like this without including Jurneazee, my printable activity pack for persons aged 5 to 65+ that was mentioned in a recent article on NationalGeographic.com about ways families can make the most of their vacation this year.
It's a boredom-buster combination of coloring pages, crossword puzzles, word-finds, scrambled words and bingo cards that will take solo travelers, couples, multigenerational families, and groups of friends on a virtual trip around the world – keeping everyone engaged and entertained. The best part is, it can be used on a long road trip and just as easily during quiet or boisterous nights at home.
Cost: $16 (Introductory price)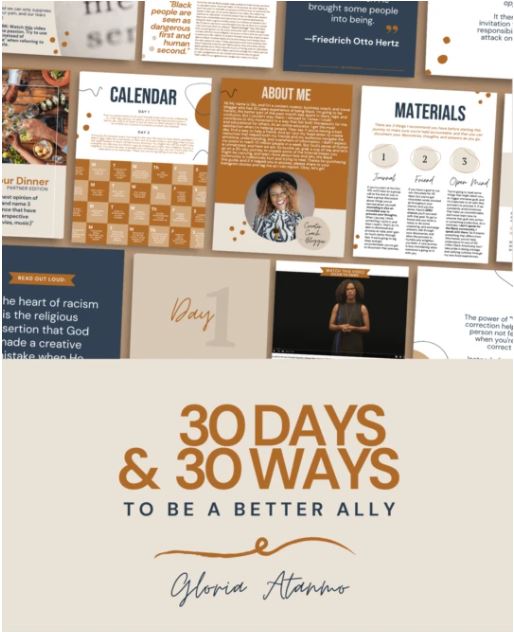 I don't think anyone can round out this year without acknowledging the onslaught of tragic incidents in the US (and around the world) that brought the matter of deep-rooted systemic racism to the fore. The issues gripped the attention of the nation and rattled previously hardened hearts. We can only hope that 2021 ushers in a year of greater kindness towards each other, and decisions rooted in love, versus fear or hate. That leads me to my final last-minute holiday gift idea suggestion for you.
Enter Gloria Atanmo, a multihyphenate creator who designed an 85-page digital resource guide to help persons interested in starting a 30-day journey to becoming a more enlightened ally. It is filled with personal stories, conversation starters for the dinner table, eye-opening videos, journal prompts and other resources to help persons understand things from a Black perspective. Gloria is quick to tell you she speaks with Black people, not for all of us, so please include that message caveat in your gift card or note. We are not a monolithic group.
It's perfect for that office friend, family member, or service provider who has shown a genuine interest in playing their part in the much needed movement towards positive change.
Cost: $17 on sale now (Regular price: $27)
In case, you're wondering where you can you find these easy-to-access, last-minute holiday gift ideas, just click on the links in each caption!
Happy Holidays, my luvs.