It blows my mind that Meteora isn't a New World Wonder because it should be. Located in central Greece, this mystical place – a cluster of enormous rock formations topped by monasteries that appear to be suspended in the air almost 1500 feet above sea level – is a stunning masterpiece of nature that's nothing short of a geological and architectural marvel.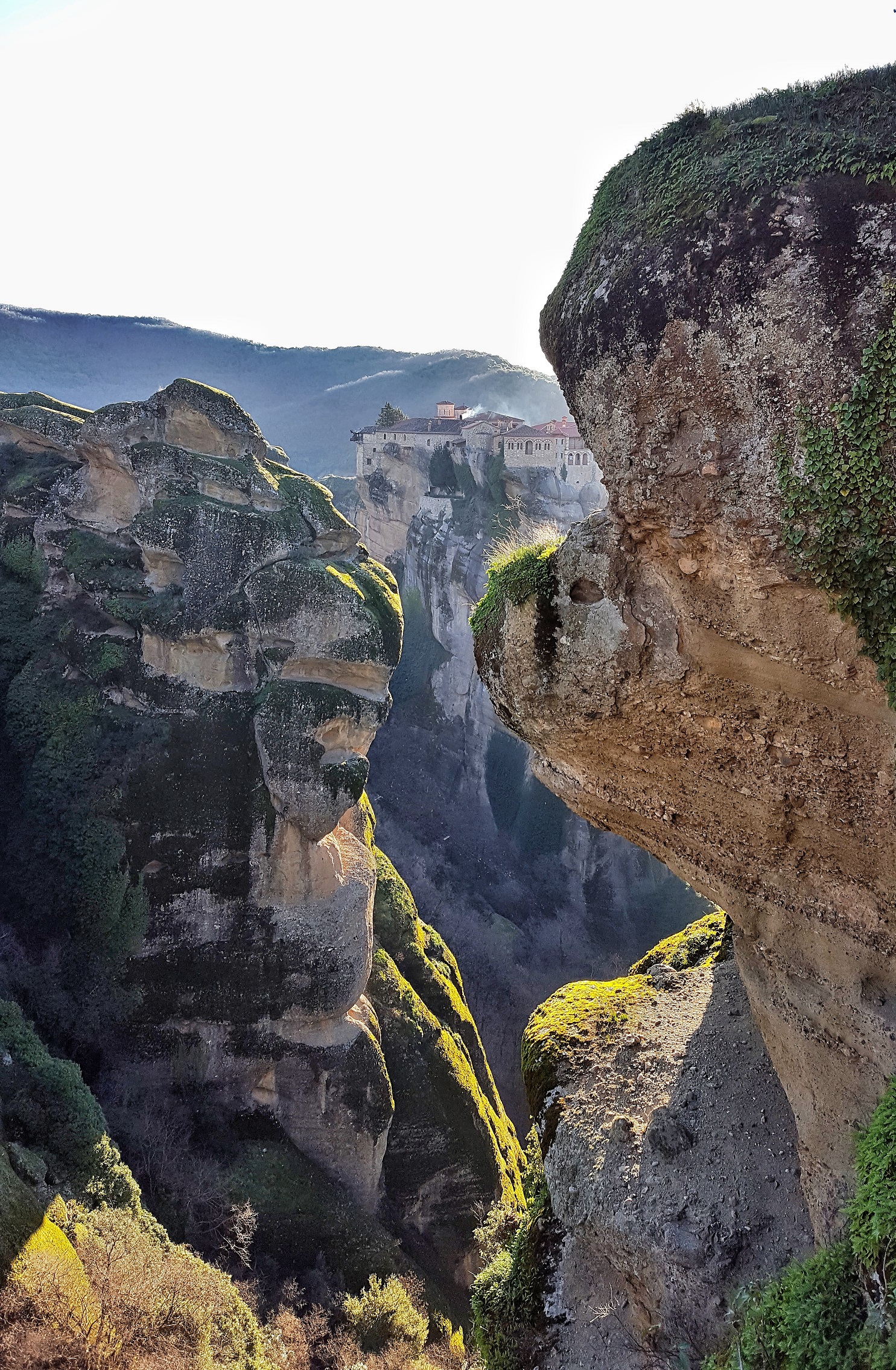 Historians believe the rocks got their impressive shapes through drastic erosion during the Middle Ages, and its massive craters, caves, crevices and peaks offered protection to the locals from the raids of several conquerors. Over time, hermits sought refuge there as the remoteness, height and tranquility of the environment helped them feel more in tune with God and divinity. Eventually, they started building monasteries to live in, and 24 structures were completed and occupied by the late 14th century. Only six buildings are in operation today.
The monks practiced their faith with vows of poverty, chastity and obedience, so their lives were simple. And without many material assets, their daily work was hard.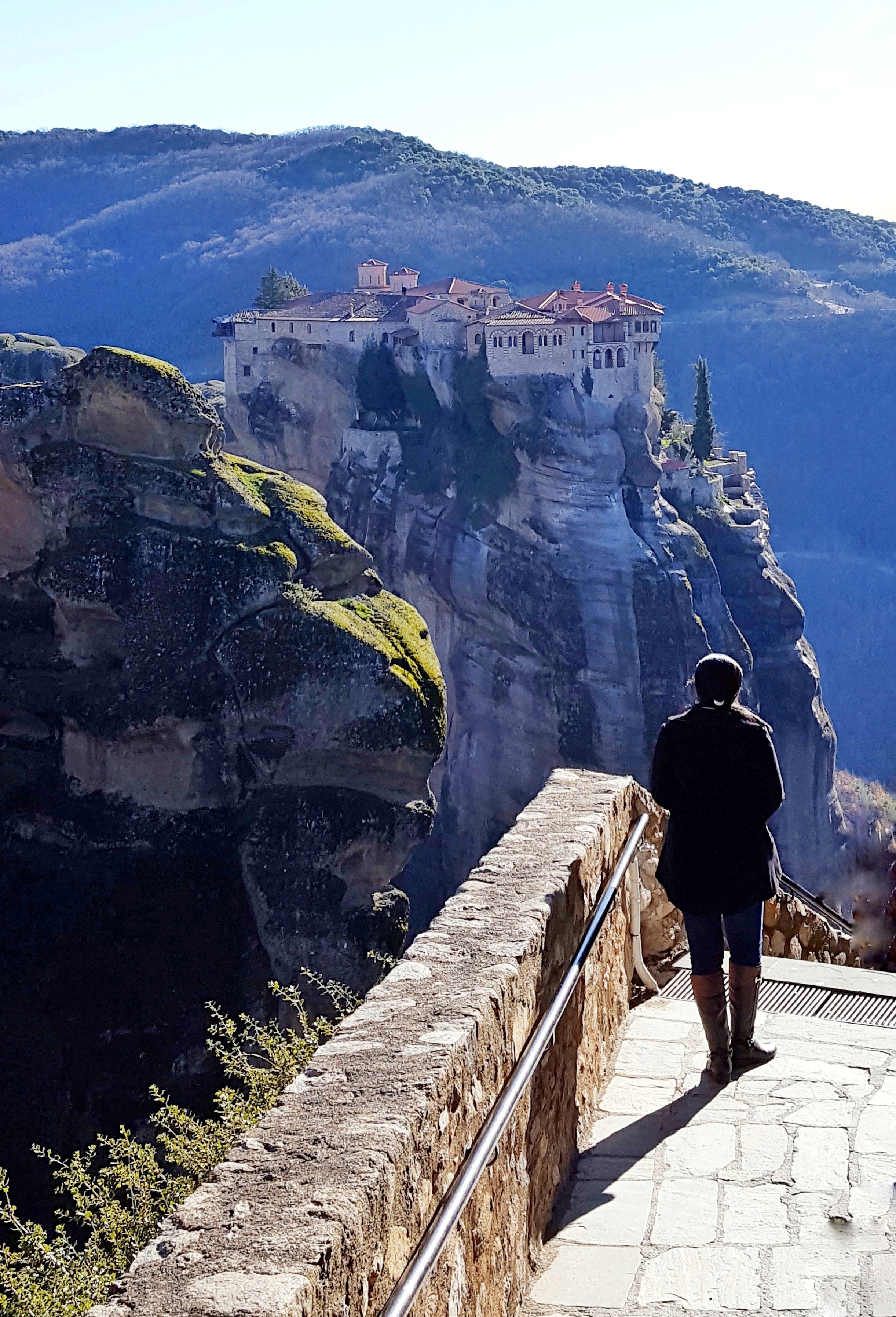 Imagine living a life of fasting and unceasing prayer and having to make that ascent or descent for supplies in baskets, with scaffolding supported on beams that were driven into the rocks! Thankfully, today we can drive on paved roads and walk up or down evenly-placed steps without too much hassle. Even if you have no strong religious leanings, this place is so spectacular and photo op worthy, it is a must-see.
How to get there
From Athens, you can take a train, car or bus. The travel times are approximately 5 hours by train, 4+ hours by car and 7-8 by bus. You can find details on routes and schedules here.
What you can see and do
You can visit the monasteries to see the chapels, frescoes and artifacts dating from the 14th to 16th centuries, as well as listen to captivating tales about the monks' motivations, traditions, and way of life. Strict dress codes are enforced, which means no bare shoulders are allowed and women must wear skirts inside. Ladies, if you're planning to pack only jeans or shorts, don't worry. You can get a wrap-around skirt at the entrance and return it when you are leaving,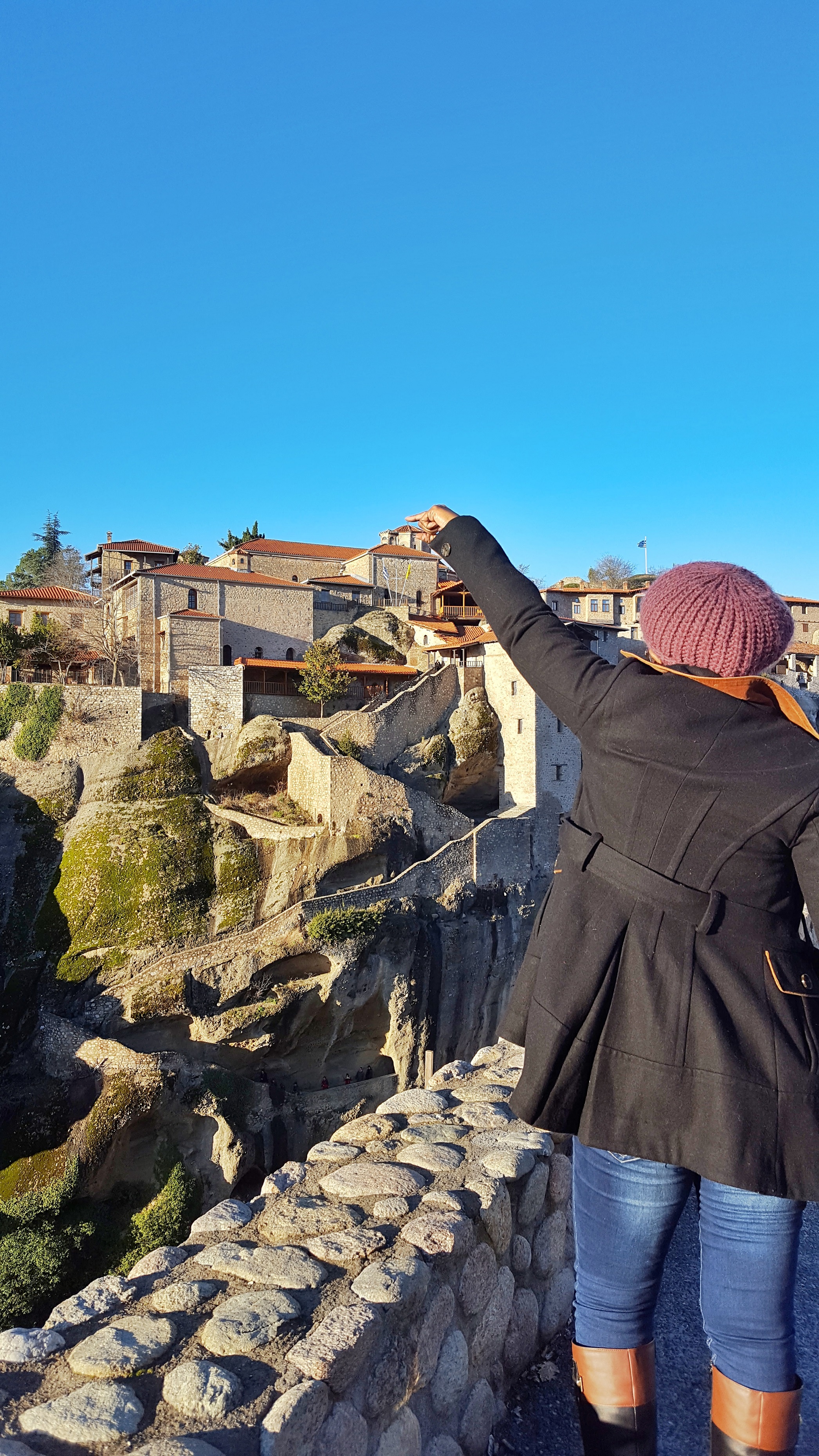 The more adventurous thrill seekers among us can get all James Bond while there and go rock climbing, exploring caves, mountain biking, rafting, and more.  If you need a visual of one type of toe-curling action possible, you need look no further than the movies. Roger Moore actually filmed an action sequence in Meteora at the Monastery of the Holy Trinity for his 1981 Bond movie "For Your Eyes Only". I've included a YouTube clip below. Just don't try it on your own.
Note: To break up the journey to or from Athens, you can stop at the foot of Mount Parnassos to visit the Delphi historic site, a former cultural and religious center which was the sanctuary of Apollo and the shrine of his oracle. It is 80 kilometers northwest of Athens.
(Hover to the middle right section of the below image and scroll right to see another picture and video)
https://www.instagram.com/p/Bj7CgsjAjP6/?taken-by=mytravelstamps