It is near midnight when I step out of the cab that had just whisked me downtown from the airport. Tired but expectant, I emerge onto the sidewalk of a busy, vibrant street in the bustling metropolis that is Central Athens. With eyes darting alternately from left to right, and all five senses on full alert, I slowly begin to absorb the unique sounds and smells that engulf me. Gradually, my head turns upward and I get my first clear view of the Acropolis.
And suddenly there she is, an imposing sentinel aglow in honey-hued marble, presiding over her resilient subjects from a brilliantly lit citadel on a hill.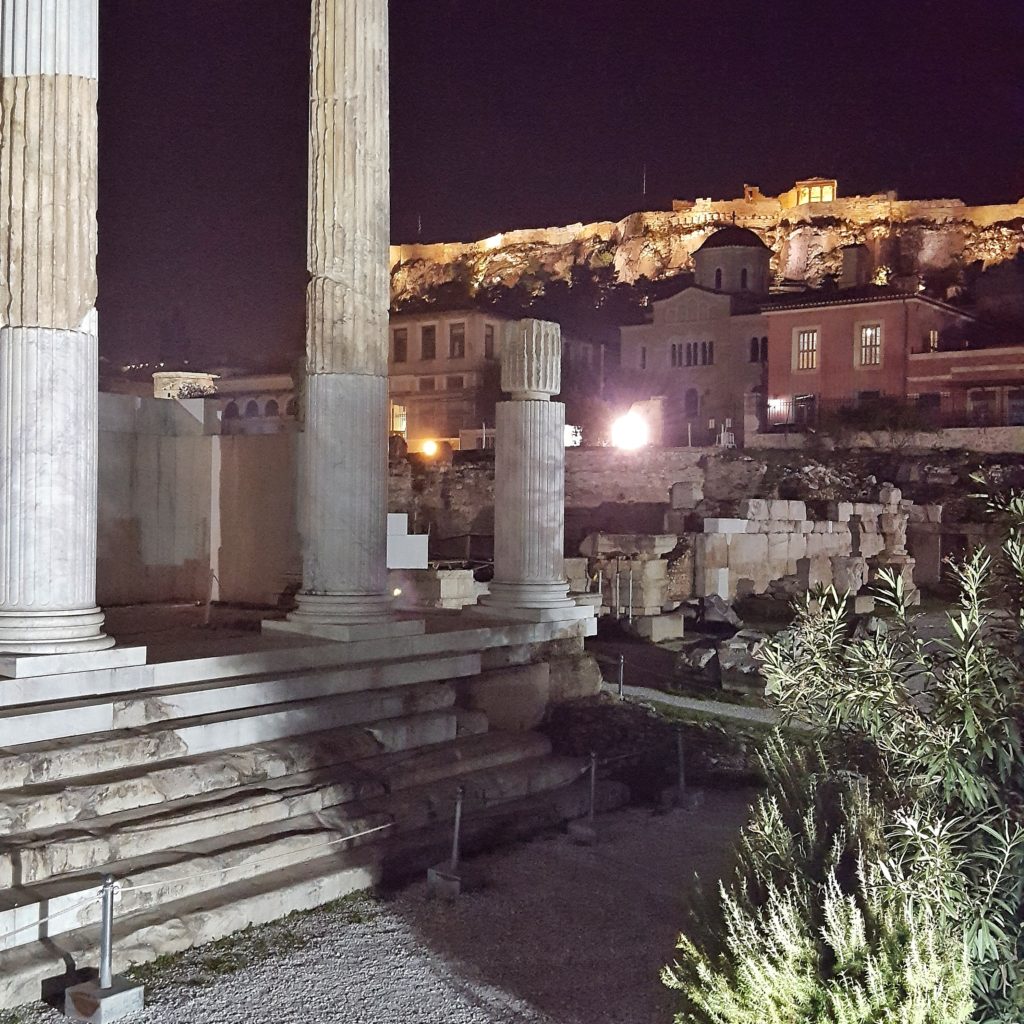 This is it, I think. This is when I finally get to time travel through the pages of vaguely remembered story books to see and feel the pulse of a place I'd been introduced to by myths and legends.
This is when I get to sample some of the rich tasting Mediterranean foods made popular through movie scenes showcasing platters piled high with olive oil infused delicacies, all being consumed by large, loud and lovefest-filled families.
And most importantly, this is when I finally get my chance to understand the secret behind Athens' ability to hold and capture the attention of the world for so many decades.
Cloaked in robes that are a seamless tapestry of grit, gregariousness, graffiti, and old-world grandeur, the city does not disappoint. She quickly pulls you into her warm embrace and keeps you entranced until it's time to say a reluctant good-bye.
THIS. This is Athens.
What to Do
Visit the major archaeology sites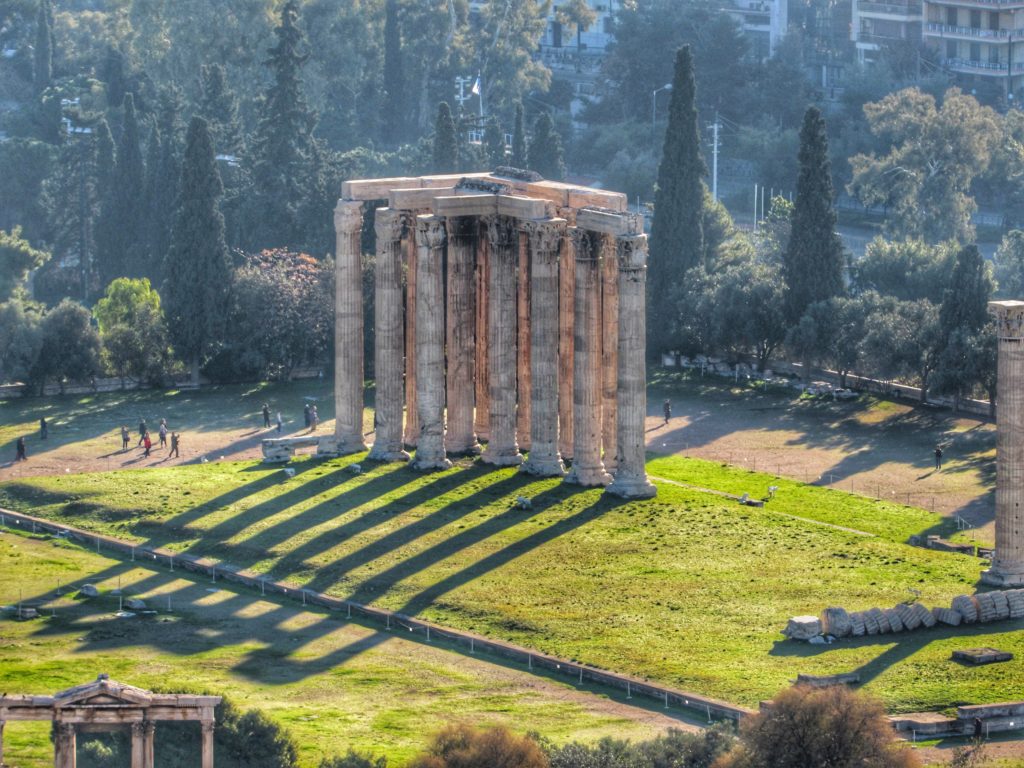 Much like other major cities around the globe, Athens has a very organized tourist hop on and hop off bus system that allows you to stop at some of the world's most well-known and revered archaeological treasures, for at-your-leisure exploration and to take pictures. The 90 minute 'Athens Line' route of Gray Line Tours bus, which is yellow, hits all the major stops: The Acropolis Museum, Temple of Zeus, Benaki Museum, Panathaneic Stadium, The National Archeological Museum, Parliament and National Gardens, as well as Monasteraki, Syntagma and Katzia Squares. Audio tours are available in multiple languages, and you can opt for a 24-hour or 48-hour ticket. There are also red and blue buses operated by City Sightseeing and Sights of Athens.
Take a free walking tour of the city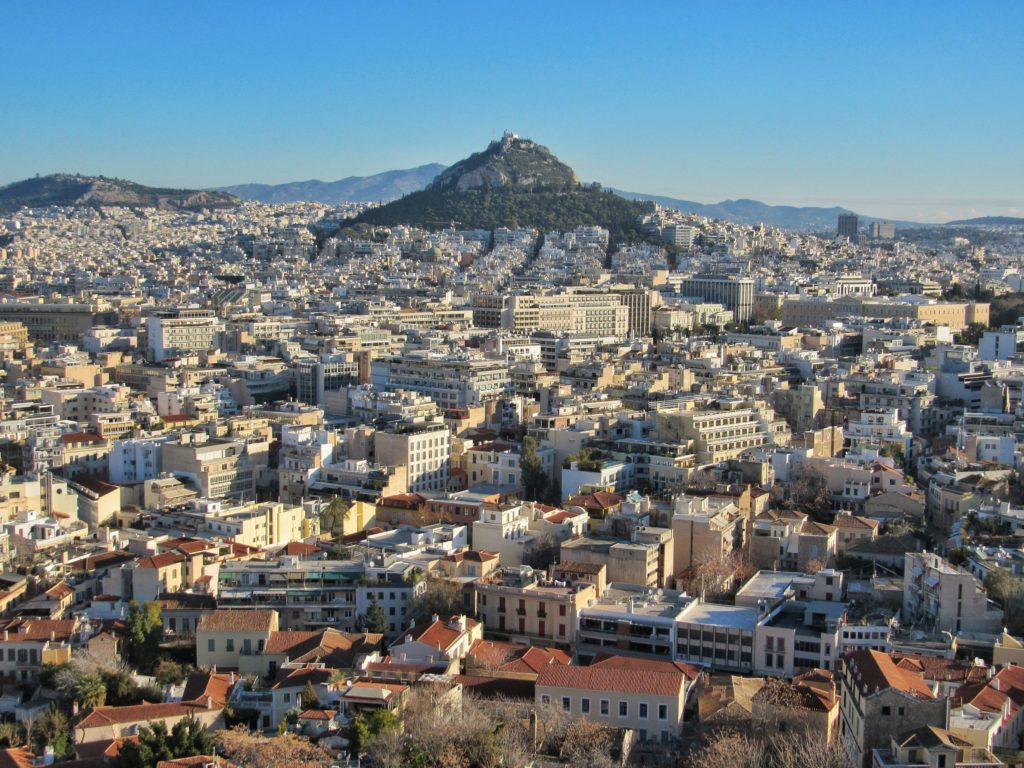 I heard about, but regretfully didn't get to take, this two-hour free walking tour offered by a small group of local historians who love to share their passion for the country's heritage with visitors. With their expert guidance, you can unravel the social texture and cultural nuances of Greek life that are impossible to really find in any guidebook. Plus, you get to discover hidden neighborhoods, art galleries and corner nooks the buses don't reach. This is the only free option I'm aware of, and tips are welcomed, but a quick Google search will provide you with other market-priced alternatives.
Dine at one of the many restaurants or 'tavernas'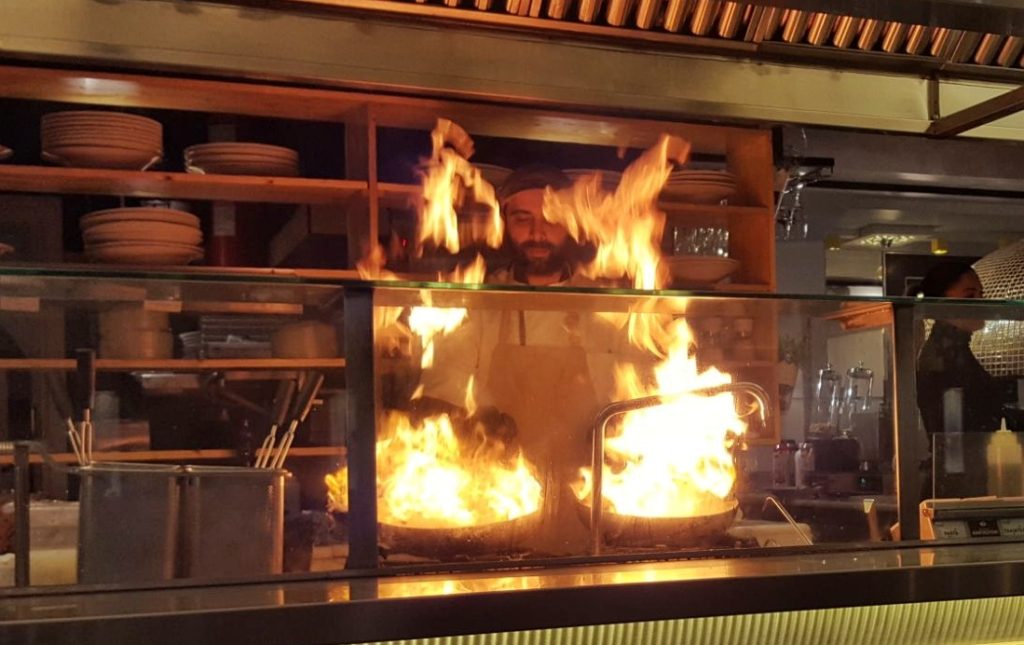 Eating out is a national pastime in Athens, so restaurateurs have to cater to the gastronomical desires of both residents and citizens. Dining establishments range from informal, budget-friendly tavernas to upmarket Michelin-starred restaurants serving classic Greek dishes or the increasingly popular fusion cuisine. So it's up to you to decide where you buy your seafood, grilled meat, feta and cheeses, dips, and Greek pies.
Immerse yourself in the nightlife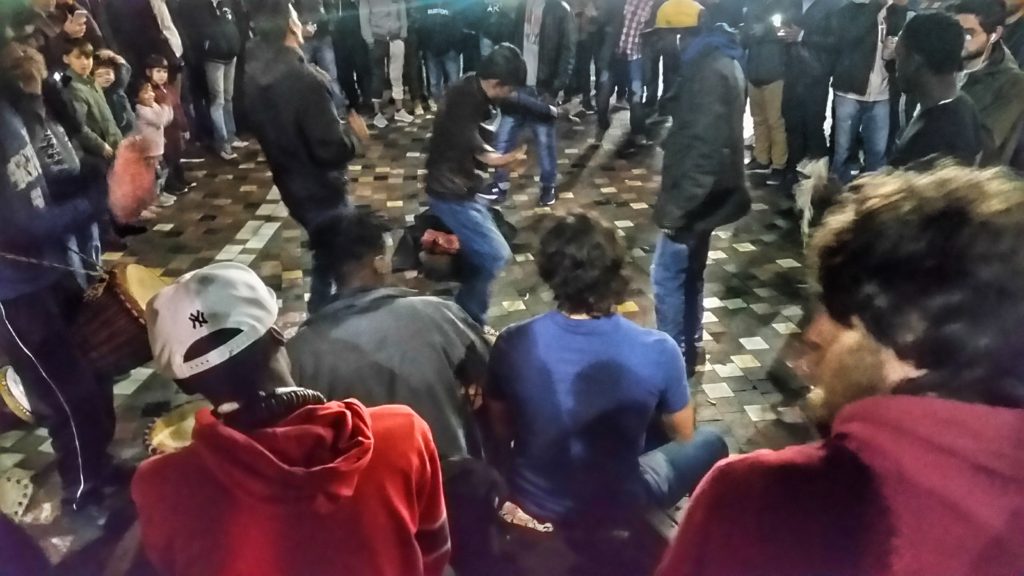 Like New York, Athens is a city that never sleeps. It brims with youthful energy despite its age, and oozes life and unbridled pleasure from every pore. Whether it is enjoying a spontaneous drum circle and dancing in Monasteraki Square, sipping cocktails at sunset in stylish terrace bars, or going clubbing until daybreak, Athens has the power to enthrall you.
Tip: Try A for Athens' rooftop bar, an insanely popular hangout for locals and visitors alike that offers stunning views of the Acropolis, Plaka and Monastiraki Square. Expect a queue for the elevator as it only fits about 6 people comfortably, or be prepared to take six flights of stairs.
Go on a day or overnight trip to see more of the outlying areas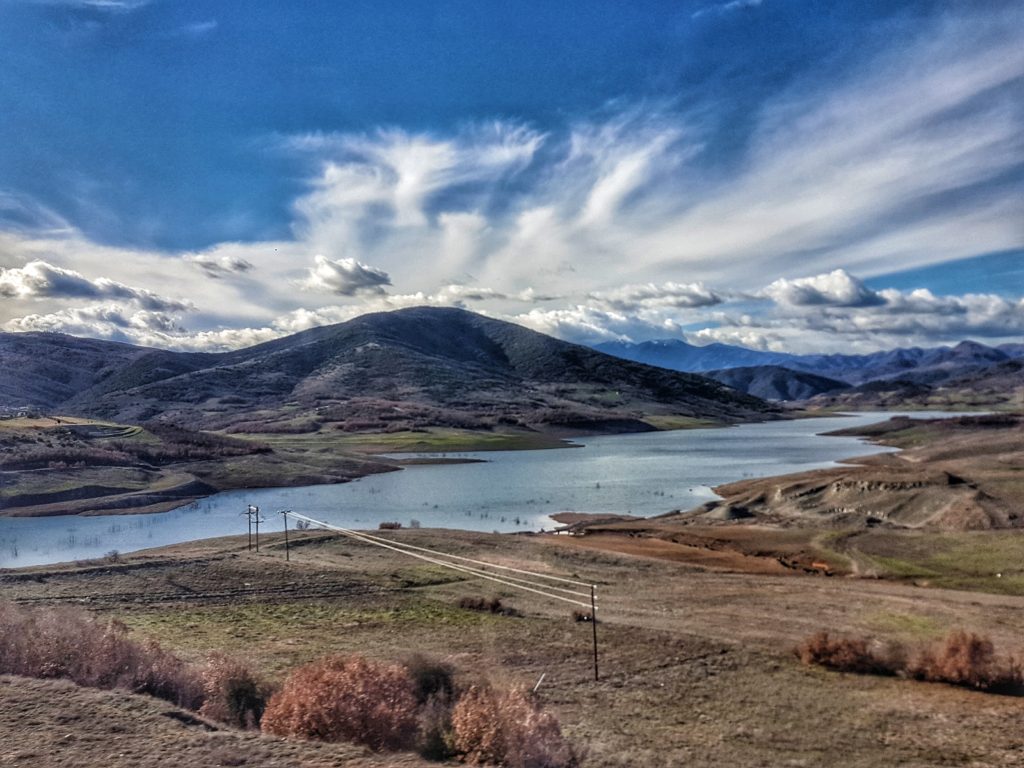 Surrounded by impressive mountain ranges in the north and east and the soothing Saronic gulf in the south and west, Mainland Greece offers a plethora of vacation opportunities. Take it from me, you'd be doing yourself a serious disservice if you didn't factor in one or two excursions outside of Central Athens while you're there.
By driving less than 10 miles south of the city, you can get a more coastal experience on the Athens Riviera, a scenic stretch of road dotted with seaside cottages, sandy beaches and picturesque coves that connect the Glyfada to Cape Sounion and the ruins of the Temple of Poseidon on the Attica peninsula.
Head several more miles further north into Central Greece and you will find the Unesco Heritage Site of Delphi and the Oracle Apollo. A longer drive takes you into the region of Thessaly, a place defined by snow-capped mountains, traditional settlements and ski resorts. It is also the gateway to Meteora, a geological and architectural phenomenon that is one of the most photogenic spiritual sites in Greece.
Where to eat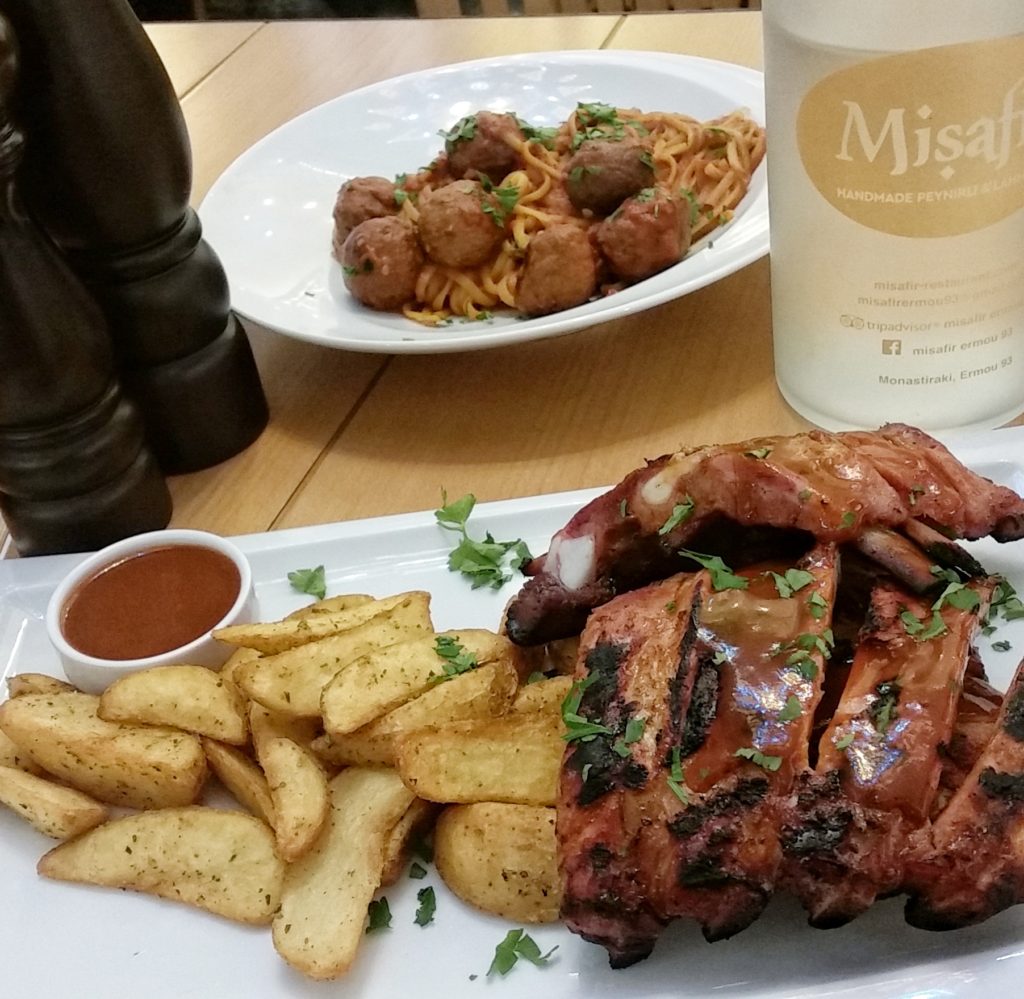 If you're staying in Central Athens and are looking for budget-friendly fusion food that is fresh, tasty and healthy, try Misafir Restaurant on Ermou Street (near Minastraki Station) or Belpaese on Athanasiou Diakou Street (near Acropolis Station). Menu selections at Misafir add a Middle Eastern touch to the culinary medley available in the country's capital, and Belapese is a cozy, Italian gem that blends New Greek and Spanish tastes into its dishes.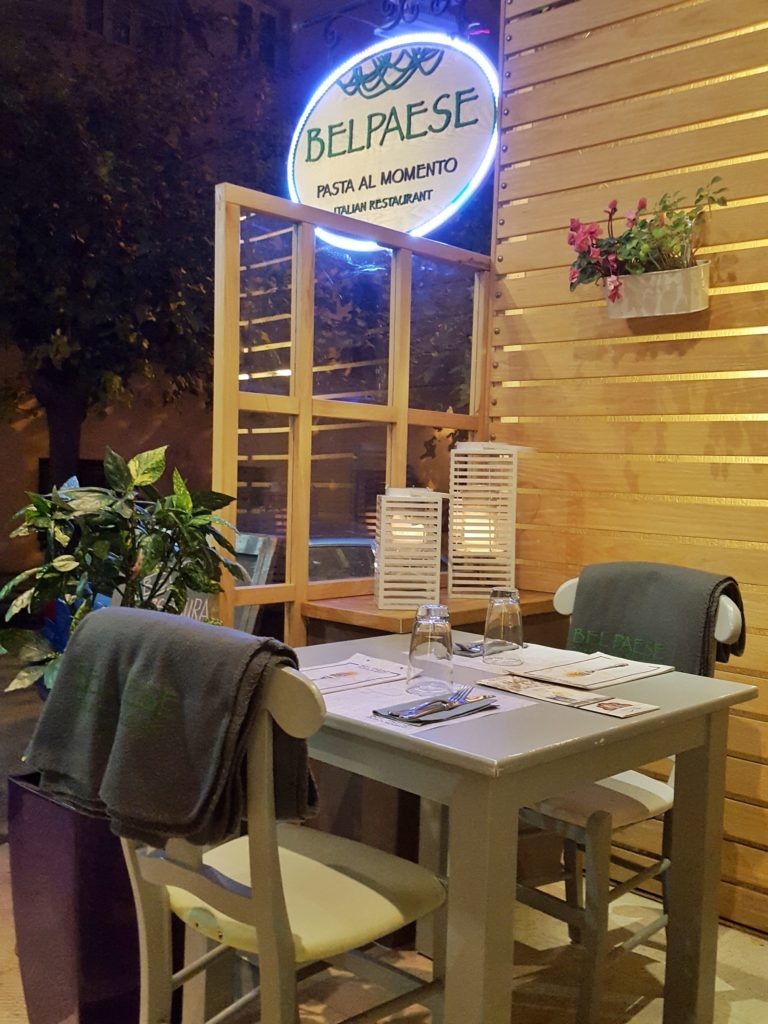 Persons who prefer a more formal, upscale dining experience with amazing city views should try Ioannis Restaurant, also on Athanasiou Diakou Street. It is a gourmet restaurant set amidst the roof garden of a five-star hotel. Their cuisine combines traditional Greek recipes with modern fare and the chef presents them both impeccably.
Want to skip the meal and dive straight into dessert? Head over to Little Kook on Karaiskaki Street in the Psiri area. It's a quirky, fairytale-themed café full of sweet treats.
Where to stay 
There are numerous types of accommodations to choose from in Athens, but if you want to be in the heart of the city, I'd recommend looking for rooms in the areas of Syntagma or Monasteraki Square, as well as Plaka or Akroplolis. That's where the bulk of the action is, and there are convenient metro stops close by.
Tips: For a clean, pocket-friendly hotel option, try A for Athens which is a small, apartment-style boutique hotel that overlooks Monasteraki Square. It is within walking distance of the flea market, Acropolis, Agora, Plaka and Syntagma Square. Note: Due to its location and popular rooftop bar, some rooms can be noisy.
A more pricey and luxurious option is The Royal Olympic Hotel, a family-run property just across the street from the famous Temple of Zeus and National Garden, and about a 5-minute walk from the Acropolis.
How to move around the city via  train 

The Athens Metro system has 3 lines (Green, Blue and Red) that make moving around the city easy. When combined, they give you easy access to many of the city's landmarks through their underground network. Operating hours vary according to line/day/season, but generally they run between 5:30 a.m. – midnight. I also learned that on Friday and Saturday nights, some lines  stay open until 2:30 a.m.
Here are a few things to note:
1. Know your intended street address and ask for directions from the closest metro station.
2. Purchase your tickets inside the station in one of two ways: either from a kiosk with instructions in Greek and English, or from an attendant at a ticket counter. Have cash (euros)ready.
3. Depending on the length of your visit, you can buy different types of tickets. Options range from a 90-minute ticket for all modes (including bus transfers) to a 3-day tourist ticket or a 5-day ticket. I used the 90-minute and each time it cost me a mere 1.40 euros.
4. Read the electronic signs that indicate the correct platform to stand on, and be sure to pay attention to the ones that show train arrival information. You may be on the correct platform, but that doesn't mean you should hop on the first train you see there.
5. In order to get off at the right stop, listen keenly to the announcements on the train (which are in Greek and English), and also read the station signs that are prominently placed along the sides of the buildings.
6. Keep your ticket in a safe and easily accessible place at all times, because you will need to scan it when you are entering or leaving each metro station.
Note: It is also a relatively simple process to get from the airport to Central Athens and back via the train. The cost is 10 euros one way. Ask your hotel for its connection directions.
_
Come back soon to read my write-ups on my two-day trip to Delphi and Meteora, and my stay in Mykonos.
If you found this post useful, do me a HUGE favor and PIN it or share it with your networks, will yah? Thanks! xoxo