Thanks to a Google ITA Matrix flight deal I found for my trip to Greece, I benefited from a US$400 cost savings on my ticket, plus I also got to engineer a 10-hour layover in a city and country I'd never visited before – Brussels, Belgium. With the city center being less than 30 minutes away from Brussels Zaventem Airport (BRU), and easily reachable by train, bus and taxi, of course I took the opportunity to venture out and explore!
[Details on where to store your luggage and how to get to the city center via metro are outlined at the bottom of this post]
1.Treat yourself to an authentic Belgian waffle…or two or three, if you so choose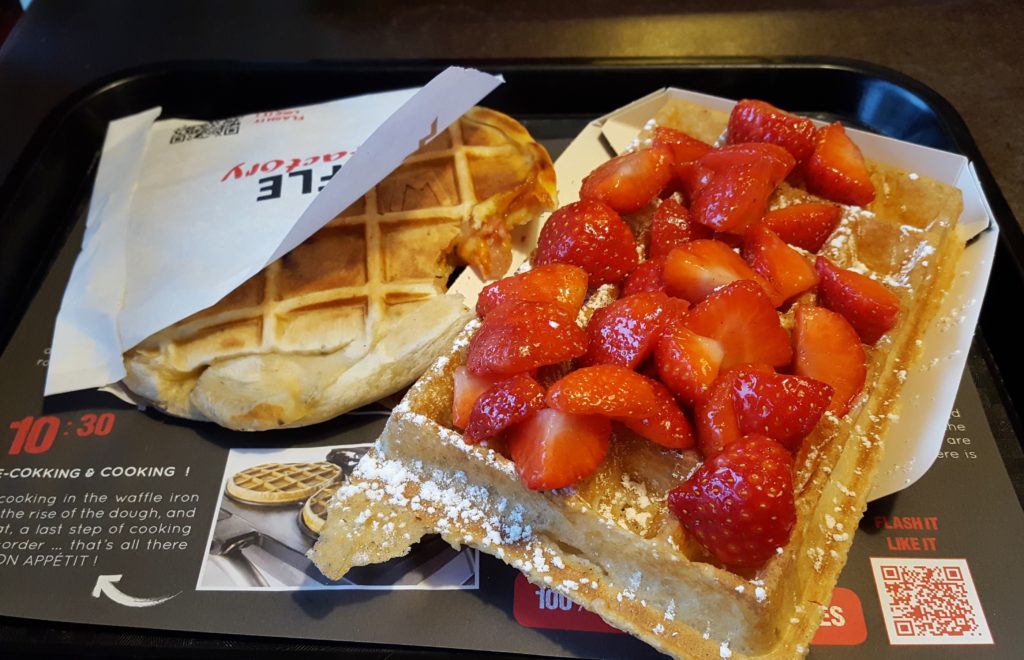 In North America and the Caribbean, we've come to know Belgian waffles as quick and easy breakfast food made with a light batter, large squares and deep pockets that's served with the ever predictable, yet taste dependable maple syrup. However, in Belgium, the true waffle experience is so much more. Menu selections range from savory to sweet, and a host of cafes and bistros abound to cater to every textural nuance invoked by the most discerning foodie palate. I tried a lightly sugared waffle with strawberry topping, and a tasty concoction called "campagnarde" with a bacon, cheese and tomato filling that belongs in the echelons of the gooey-goodness hall of fame.
2. Visit the Grand Place  

The Grand Place is a rectangular-shaped square housing both government and private sector buildings in the heart of the city's center. It is renowned as being an architectural jewel that showcases an eclectic blending of artistic styles, some of which date as far back as the late 17th century. I saw gold-trimmed and majestic-looking edifices, swoon-worthy entranceways, an impressive cathedral, and tons of bustling activity. The Hôtel de Ville (City Hall), accentuated by its lofty bell tower, was also noteworthy. It's no wonder it is the square's most famous landmark. But even if you miss it, almost every corner has a photo op.
3.Hunt for the best Belgian chocolate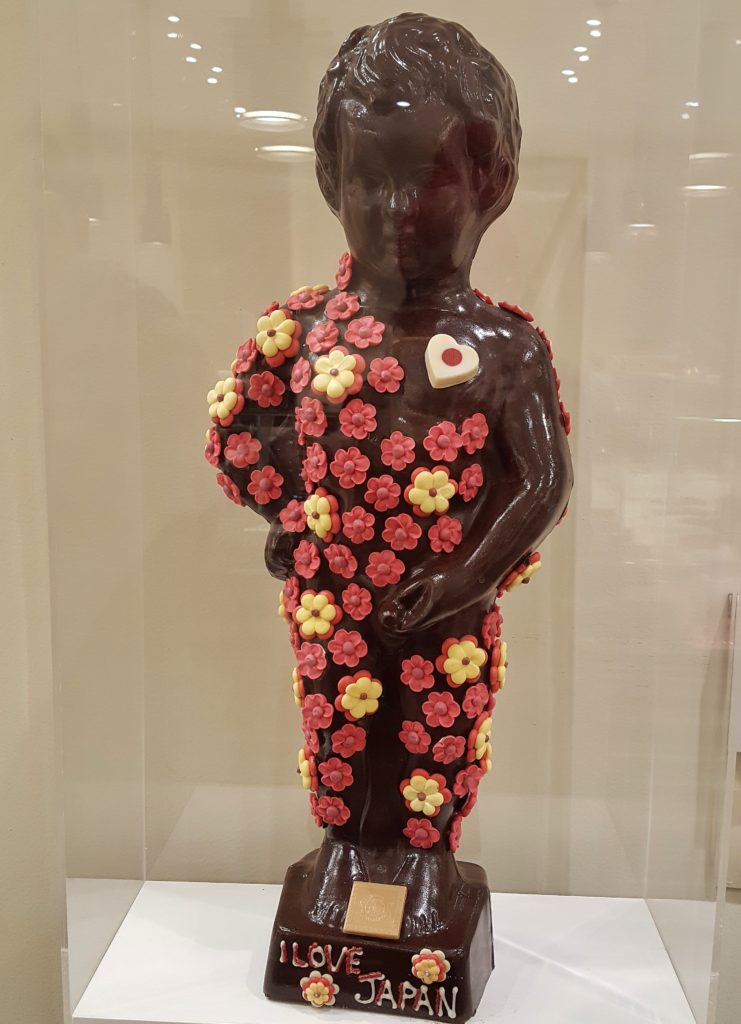 While this activity may not appeal to persons who are blessed unfortunate enough to not have a sweet-tooth, for others like me who like to indulge in occasional chocolate decadence, it could be a joy. After a few hours sampling the delicacies in Brussels, you'll promptly forget about Hershey's and Godiva as your go-to brands just because they can be easily purchased at your local department store. The good news is, the city center is pretty compact and the streets are very walkable, so it's likely you'll burn off the extra calories during your own personal hunt for edible treasures. You can also opt to go on one of the many chocolate-tasting tours offered, or visit the Chocolate Museum.
4.Take a Horse-Drawn Carriage Tour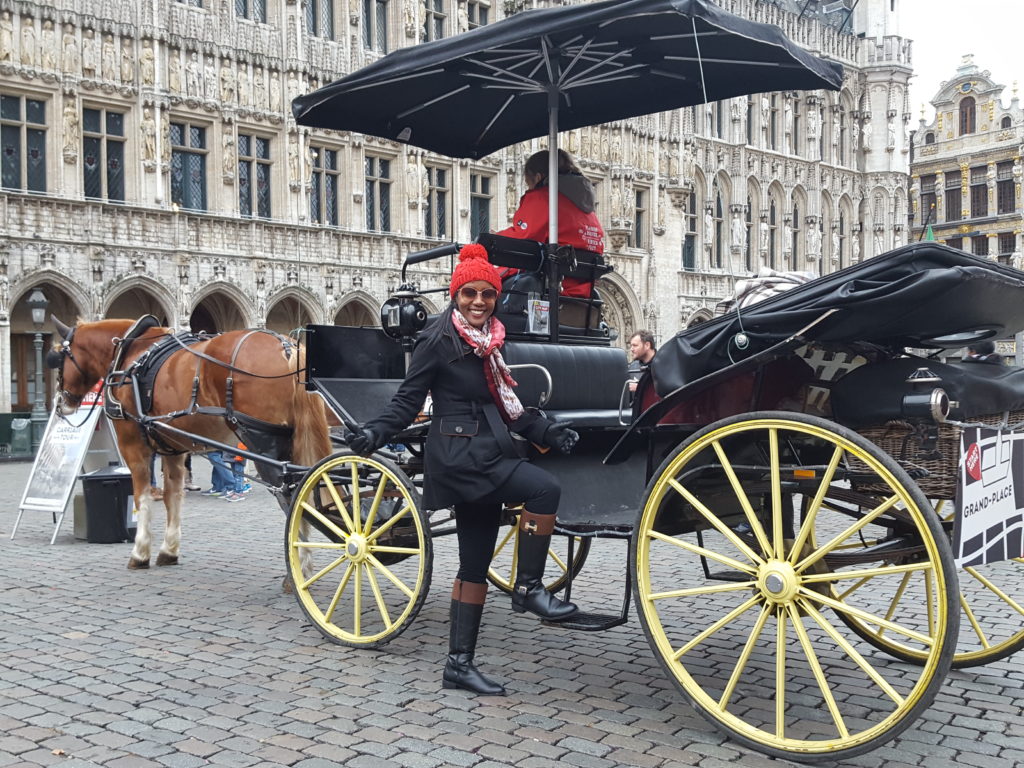 If you're in the mood for a more leisurely pace to your sightseeing, you can take a horse-drawn carriage tour through the cobble-stoned streets to view the historic parts of downtown Brussels. The route includes many of the city's remarkable UNESCO heritage sites, and being able to view them a little higher from the ground gives you a different perspective. The carriages are covered, Victorian in design, quite roomy, and seat up to five people. So you can enjoy the scenery with family, a group of friends, or do it the romantic way as an intimate one-on-one with your special person. The cost is 39€ per ride (just under US$47), and the outing lasts approximately 30 minutes.
5.Up your Belgian history, language, and culture game by chatting with a few locals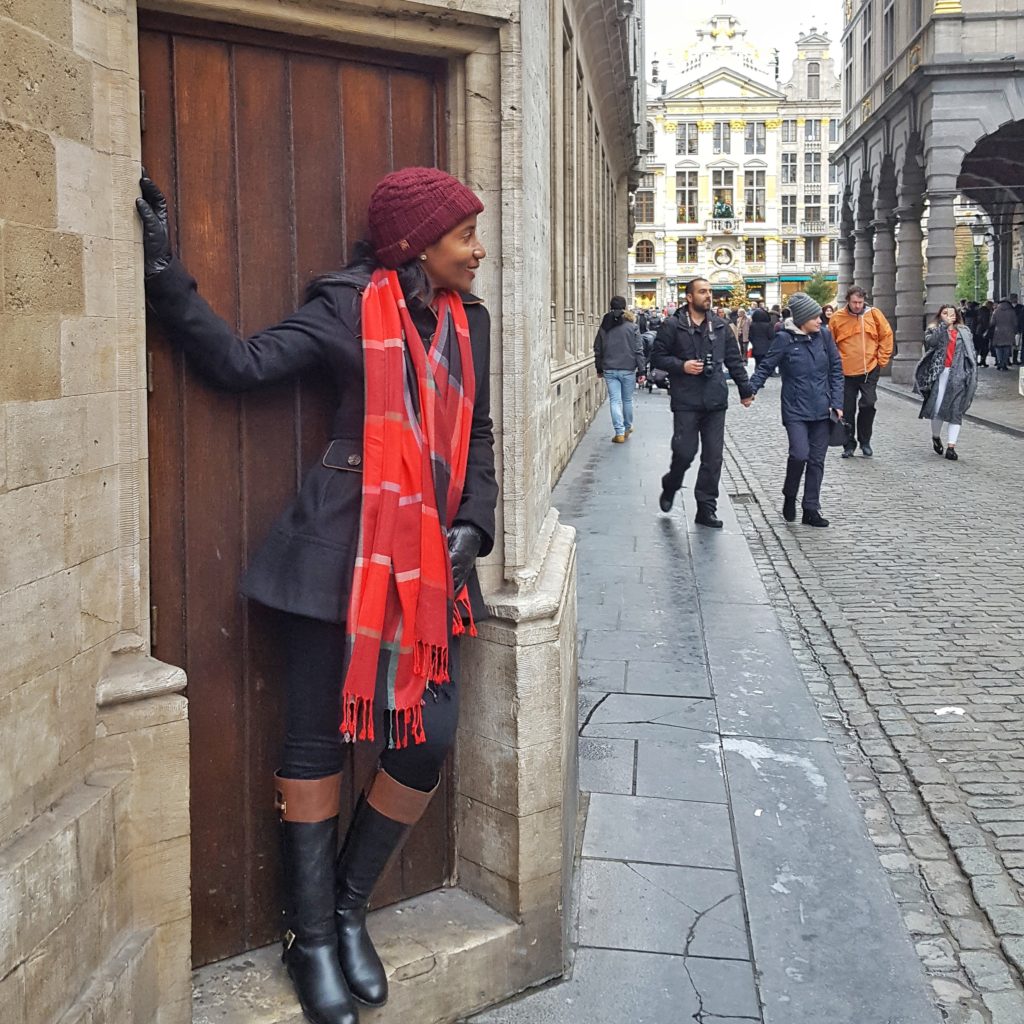 Before my layover, I didn't realize Belgium was tri-lingual, nor did I understand the extent of its multilayered identity that pulled on contrasting French, Dutch and German influences. But I got a few history and culture lessons from two locals! The citizens I met – one kind woman on the train and a charismatic worker at the airport – spoke great conversational English, and they were fluent in at least two other languages as well. They told me about some of the cultural norms and what they described as an 'over inflated system of government' that resulted in three ministers for everything, and a lack of ability to make decisions by the federal government. In actuality, the leadership of the country is divided among various partners, who independently exercise their authority within their regions.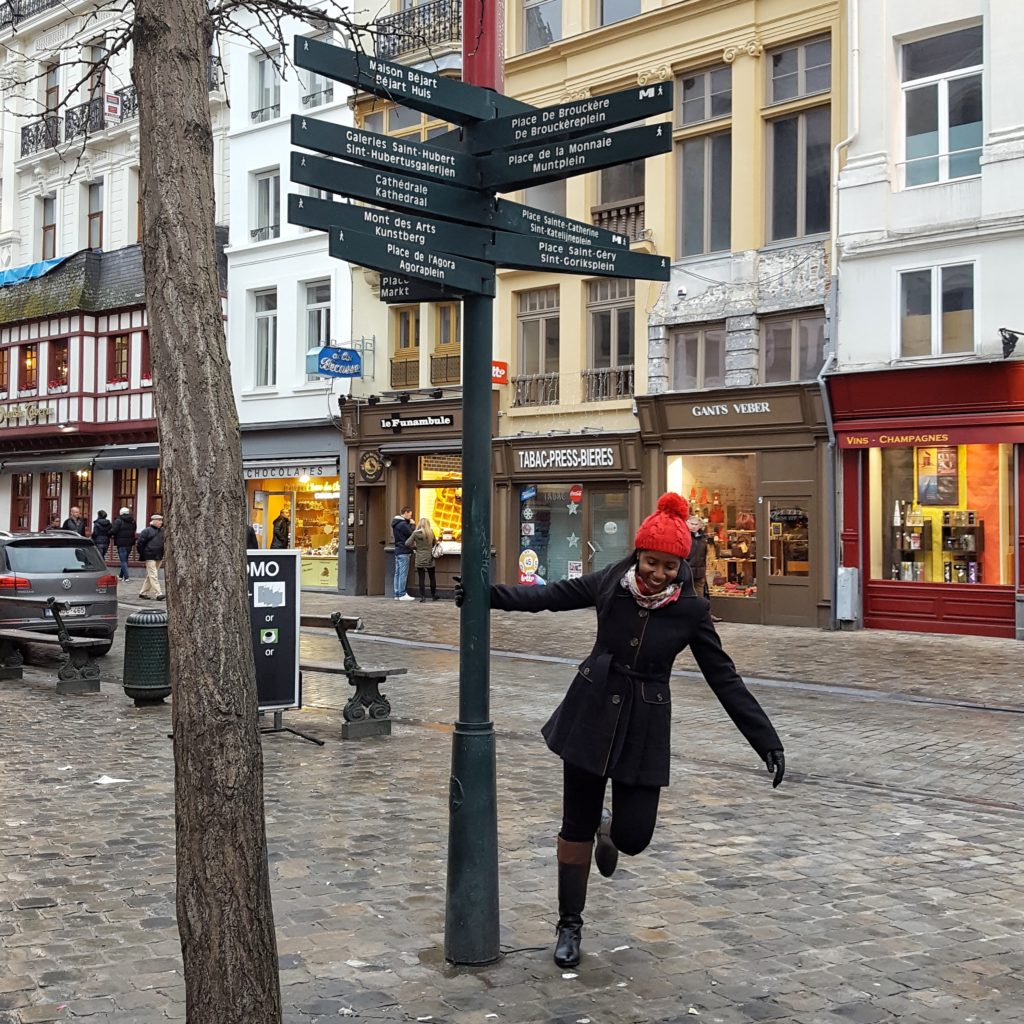 Incidentally, all signage – from street names to metro station stops – have French and Dutch translations, so other than attempting to have a conversation in one of those two tongues, trying to navigate through town by reading signs is also a good way to brush up on those rusty language skills! Be warned: doing that may make you hungry again, though!. Since the area was originally a marketplace for traders, the streets immediately surrounding the square are named after foods. You may feel like you're walking on butter down Rue au Beurre, smell the herbs from the eateries on Rue du Marché aux Herbes, or find yourself yelling cheese when you snap you a photo on Rue du Marché aux Fromages.
Seasonal Bonus: Visit the Winter Wonders events and the Christmas markets!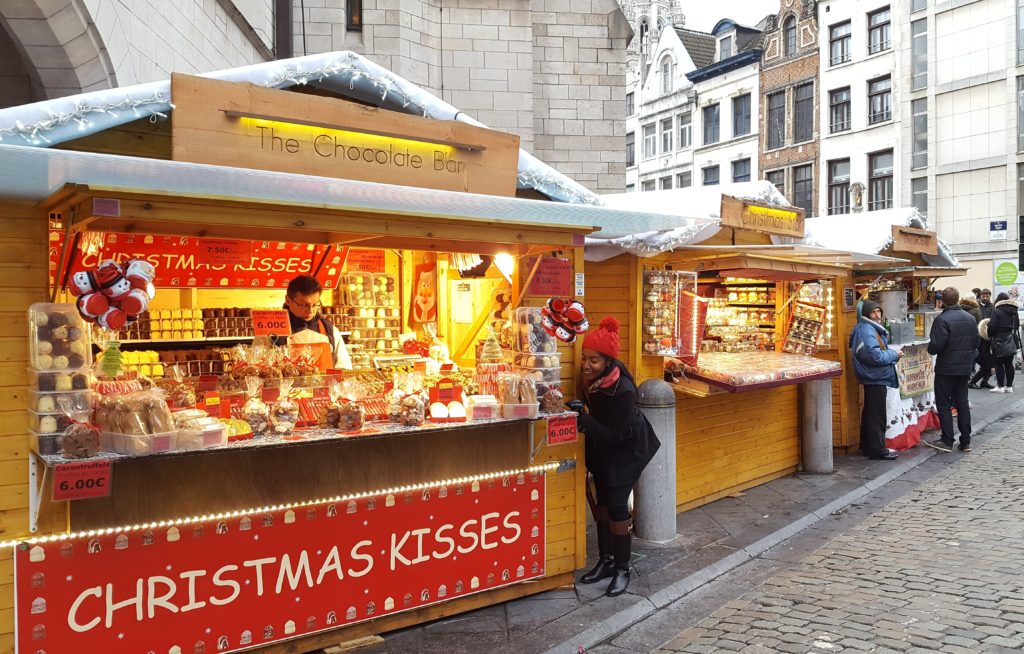 These events take place before and during the Christmas holidays at the Grand-Place in Brussels and around the Bourse, the Place de la Monnaie, the Place Sainte-Catherine, and the Marché aux Poissons. The trinkets, food, music, and gifts available at the more than 200 traditional wooden chalets that line the streets offer a captivating window into the spirit of Christmases past, and provide the appropriate touch of sweet nostalgia for the Yuletide season.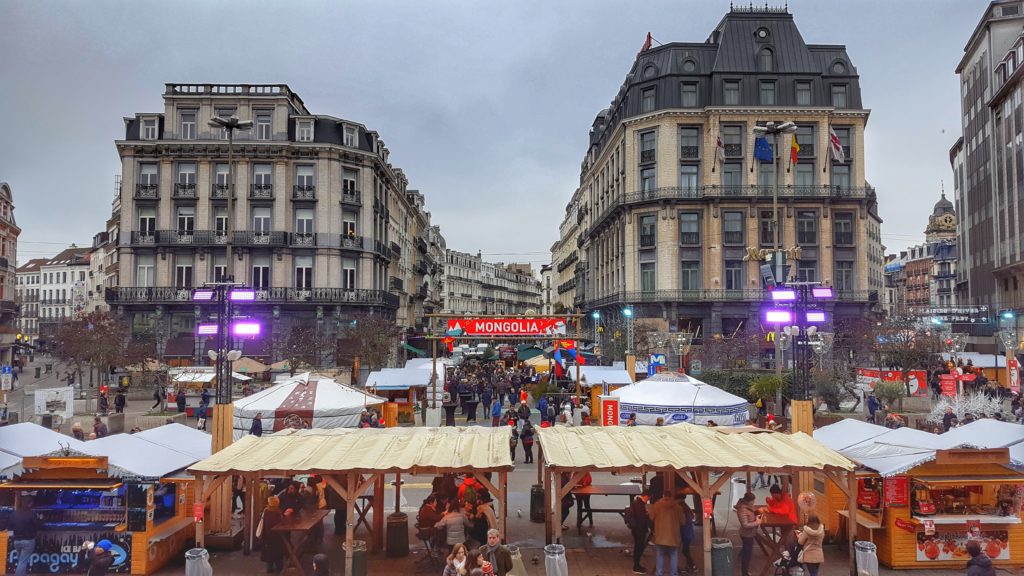 However, if browsing stalls, chomping on treats, and selecting souvenirs isn't your thing, you can enjoy other activities like ice skating and carnival rides.
_
Instructions how to get to Central Brussels from the airport by metro
1. After you clear customs and immigration (which is the most laid-back border control system I've ever come across in all my travels), go to level minus one (-1) to buy your metro ticket for Central Brussels. Your stop is called Central Station, and the cost is 15 euros roundtrip.
2. Take the elevator back to level zero (o) of the airport to store your bags. When the doors open, exit and go outside towards the taxi and bus area, then turn left. You will see the luggage sign overhead to guide you.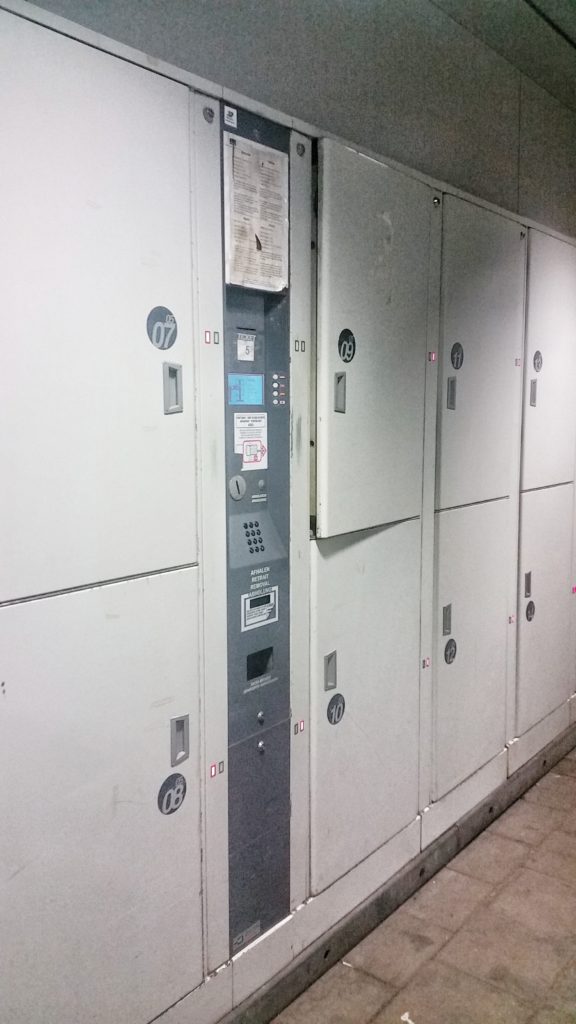 3. Look for a locker with a green light that indicates it is open, then place your bags inside and keep the door shut until a red light comes on. As soon as that happens, you insert the required one euro coin into the slot provided to the right of the light. That initial payment is just to secure the space. You pay the full amount when you retrieve your bags, once the machine is able to calculate the total number of hours the locker was in use.
4. Wait for the machine to issue a ticket that will have an access code printed on it, as well as your locker number. Make sure not to lose it as you will need to type in that access code before being asked to pay your balance!
Note: The cost for 24 hour-storage (the minimum time you can buy) is 7.50 euros, and please note that the EXACT change is necessary. The machines do not give change for notes or larger coins, nor can you substitute two 20 cents and a 10 for the 50 cents coin. So please ask for a 50 cents coin as part of your change at the metro ticket counter.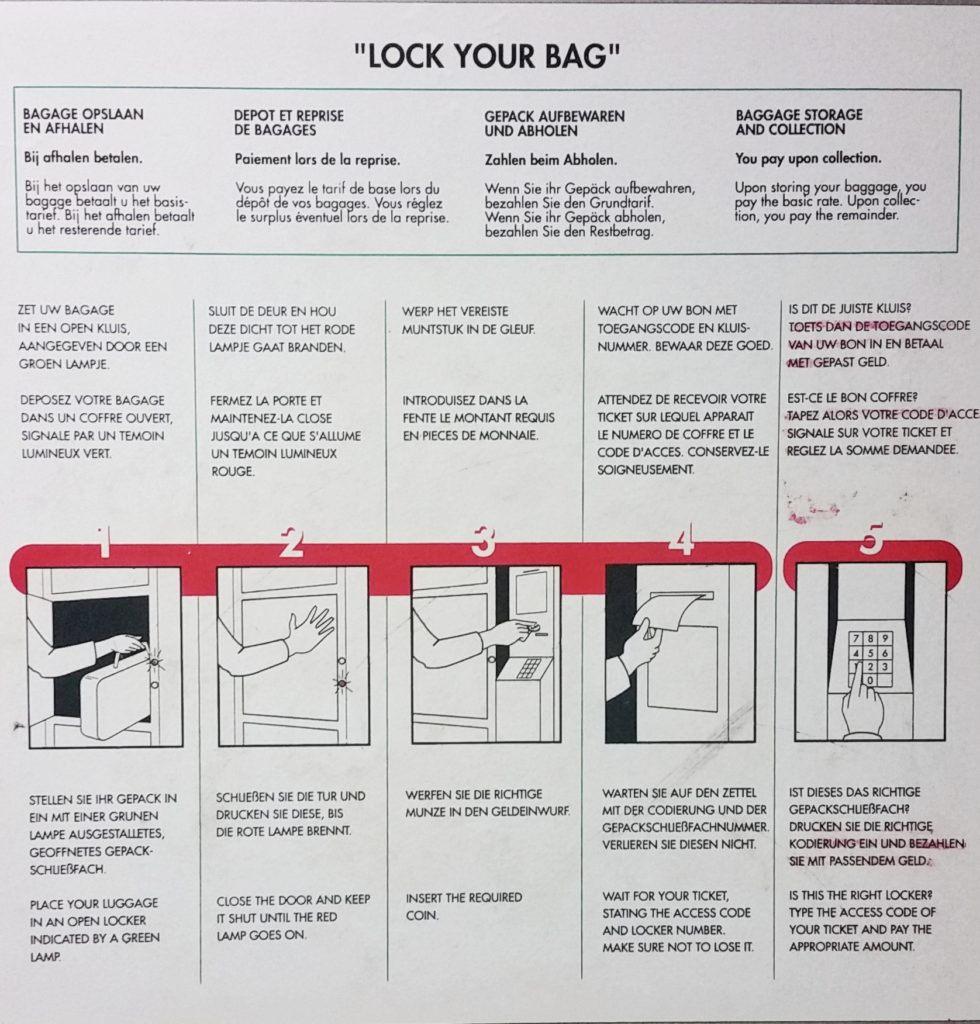 5. Head back to level minus one (-1) to board the train. Please remember to hang on to your metro ticket even after you scan it at the validation point, because you will need it to exit the station as well.
Enjoy your layover, and be sure to return to the airport at least two hours before your flight is scheduled to leave!
_
If you liked this post, please PIN it and/or share it.