If you ever go to Madrid, I recommend a day trip to La Granja. It was the favorite summer palace of Spanish Royals from 1766 to 1966 and according to the history buffs, Henry IV initially purchased the site in the fifteenth century to use it as a hunting lodge. After that, it was a farm and hostel run by monks. The land continued to change hands throughout the years but it eventually went back to the Crown via Charles III in the mid to late 1700's.
In its hey day, many royal weddings and burials, state treaties and political events took place at La Granja.  As you walk around the grounds, it is easy to see why.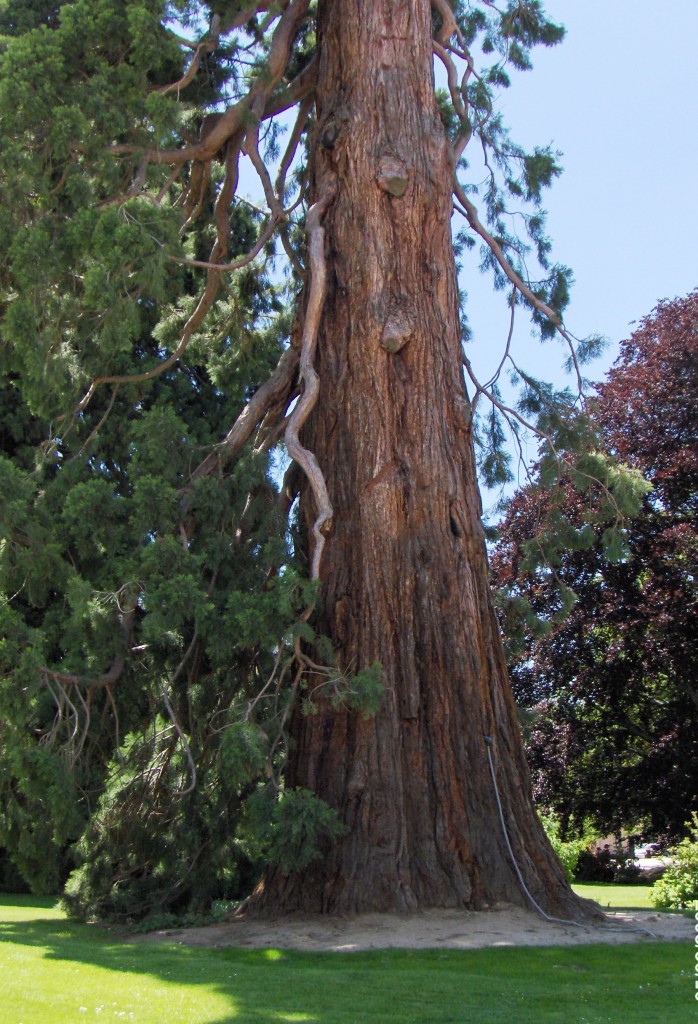 The palace is gorgeous. Its imposing architecture and furnishings were clearly designed with prestige and decadence in mind. Everything about it, including the frescoes started by Giambattidta Tieplo and completed by Francesco Bayeu, is  A – M – A – Z- I – N – G.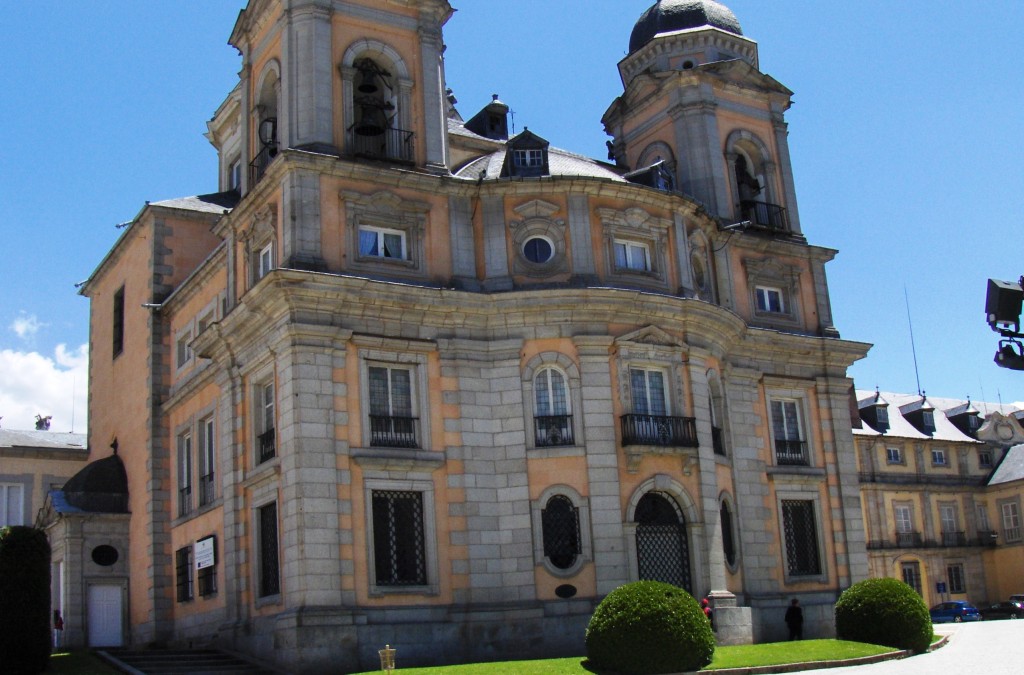 I also was blown away at the private art collection and statue gallery. Unfortunately, I can't show you what they looked like because we were not allowed to take pictures inside.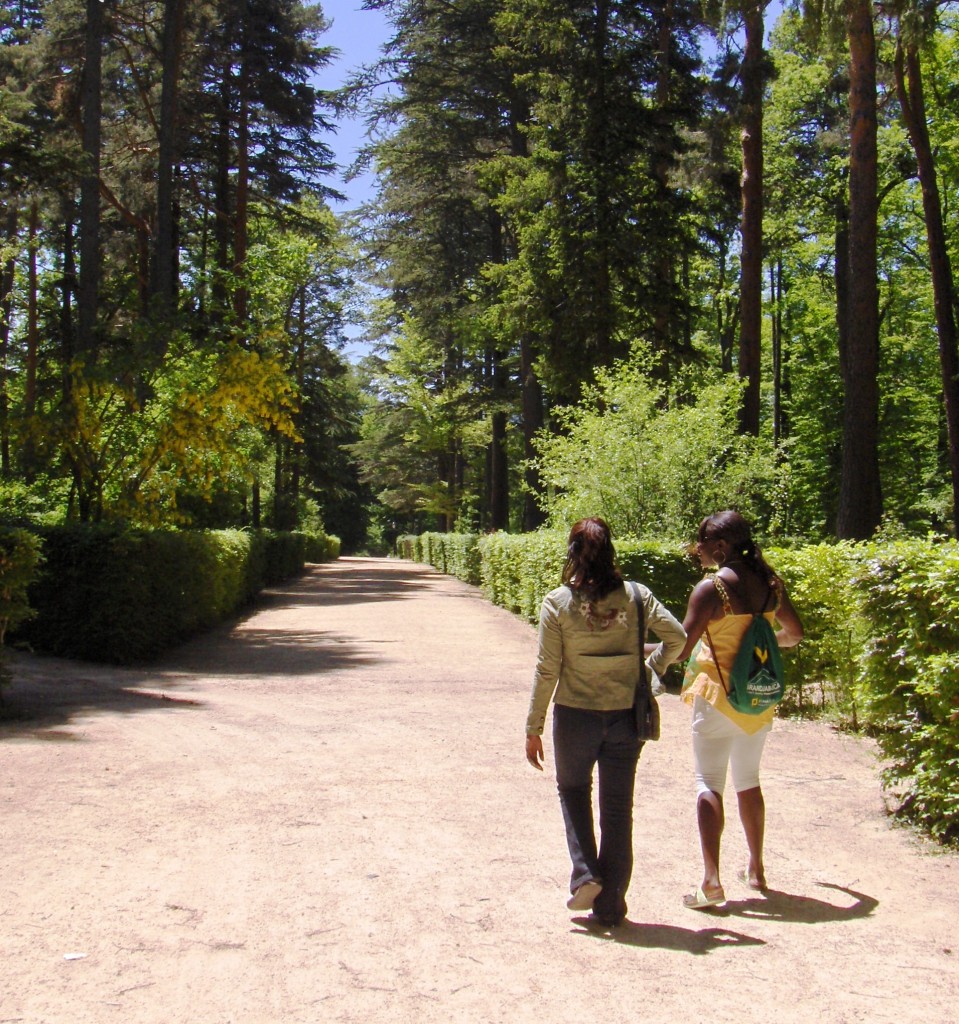 But when you think the sensory experience can't get any better, it does. The most striking takeaway from your visit will be your memory of the immaculately landscaped gardens that stretch across 1,500 acres and the compound's 25 sculpted fountains.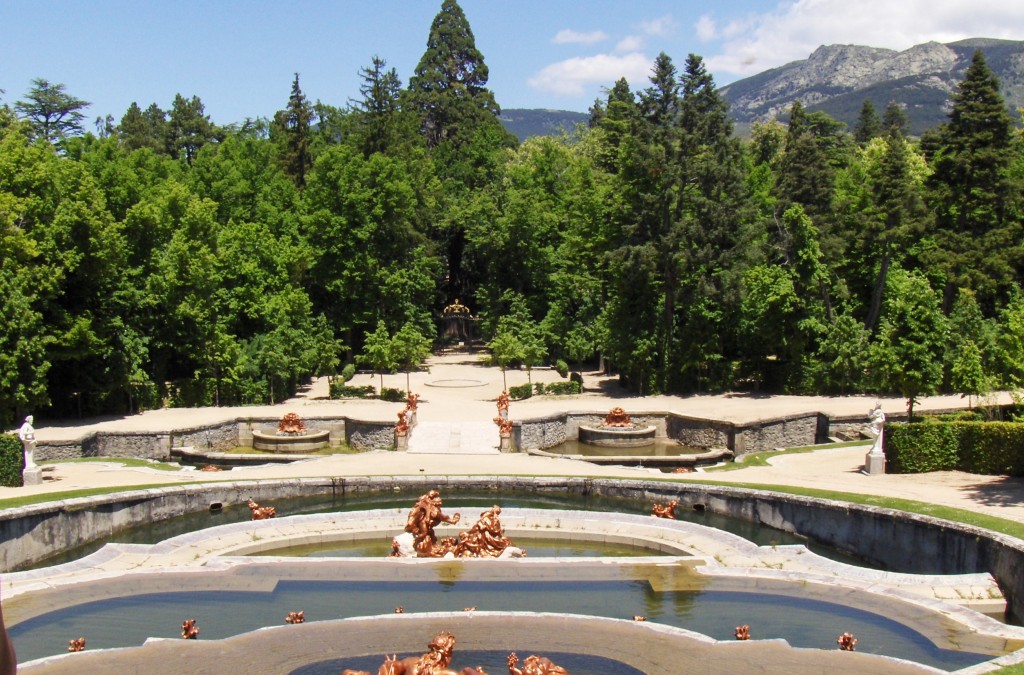 Designed to represent themes from classical mythology, they are stunning.  The water features were built from lead to minimize corrosion and either painted over to give the appearance of a bronze finish or coated to imitate marble.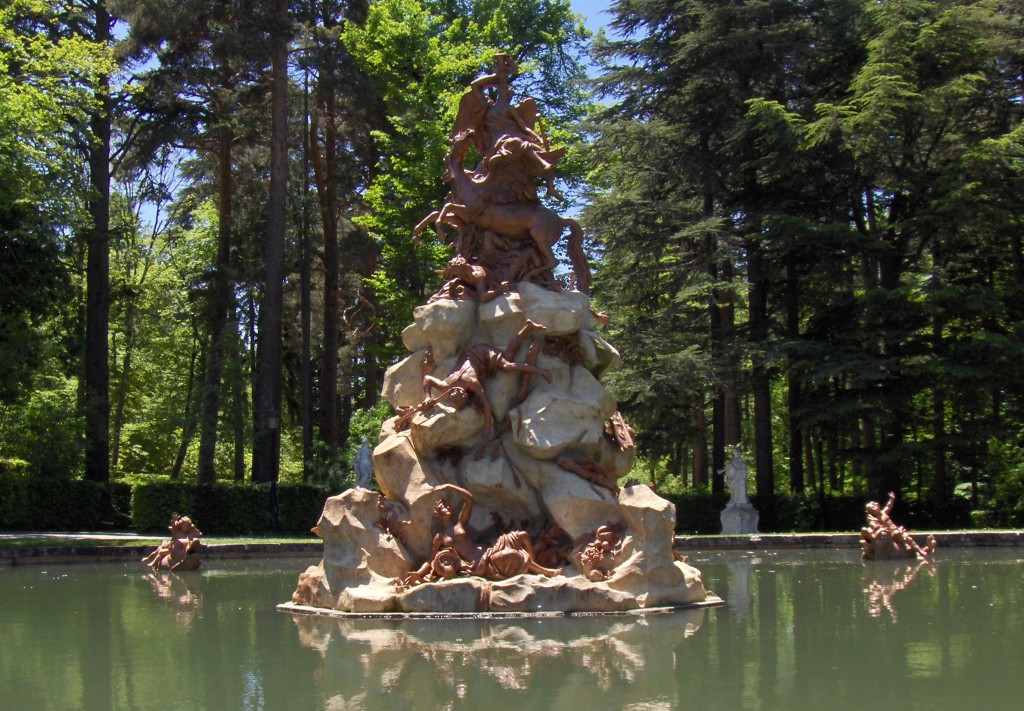 Today, the foutains are not active on a daily basis. I heard that twice a year, on the feast days of San Fernando and San Luis, all of them kick into full operation to provide a grand show.  Surely, that will be the best time of year  to visit.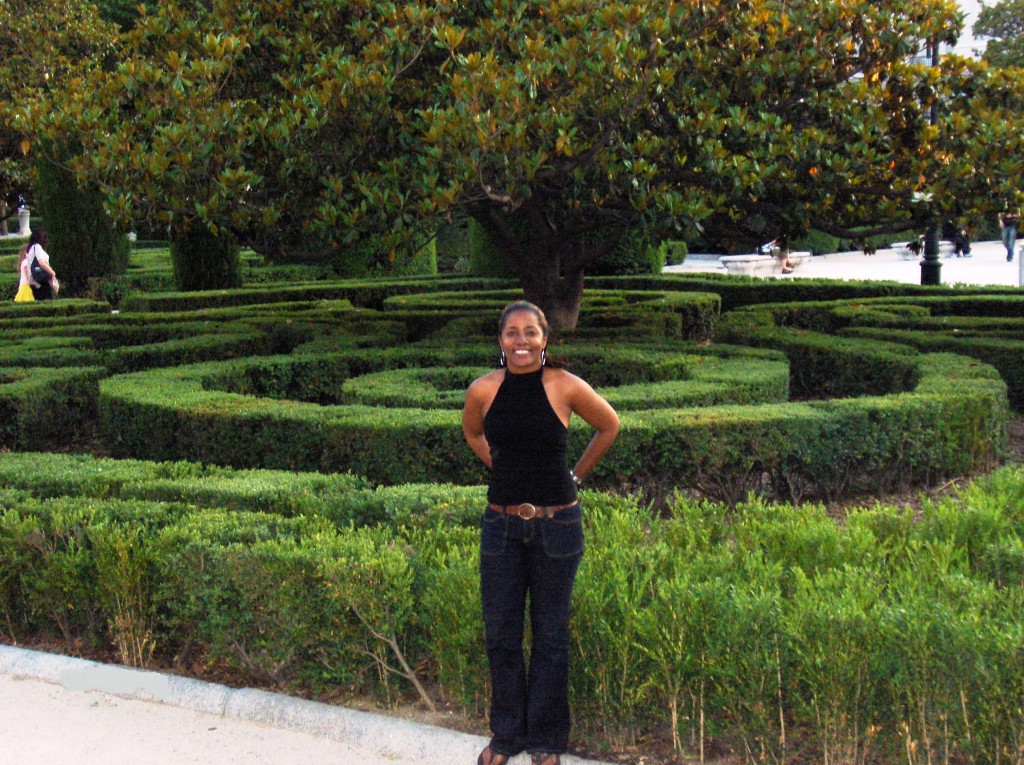 Take a good camera!
__
Editor's Notes:
If you don't have a car, don't worry. For a little over 20 euros, you can take the train to get to Segovia (the nearest town) from Chamartin Station, which is north of Madrid. The ride lasts about 30 minutes.
When you get there, you can opt for audio guides or a guided tour.
Opening times:  
October to March: weekdays, weekends and holidays –  10:00am to 6:00pm.
April to September: weekdays, weekends and holidays  – 10:00 to 8:00pm.
Closed on Mondays
Tickets
Royal Palace (€9.00), Tapestry Museum (€5.00). Free entry for children under five.
When you plan to travel, please check for the most recent costs.