My aunt had a milestone birthday late last year and my sister, sister-friend and I flew to Jamaica to help her celebrate. The mission was to treat her to a 48-hour getaway on the north coast that involved getting up close and personal with the flora and fauna she loved, seeing historical sites, gazing spellbound at majestic waterfalls and enjoying the adult-only, all-inclusive perks at Jewel Dunn's River Resort & Spa Ocho Rios. The hotel is part of the Curio Collection by Hilton.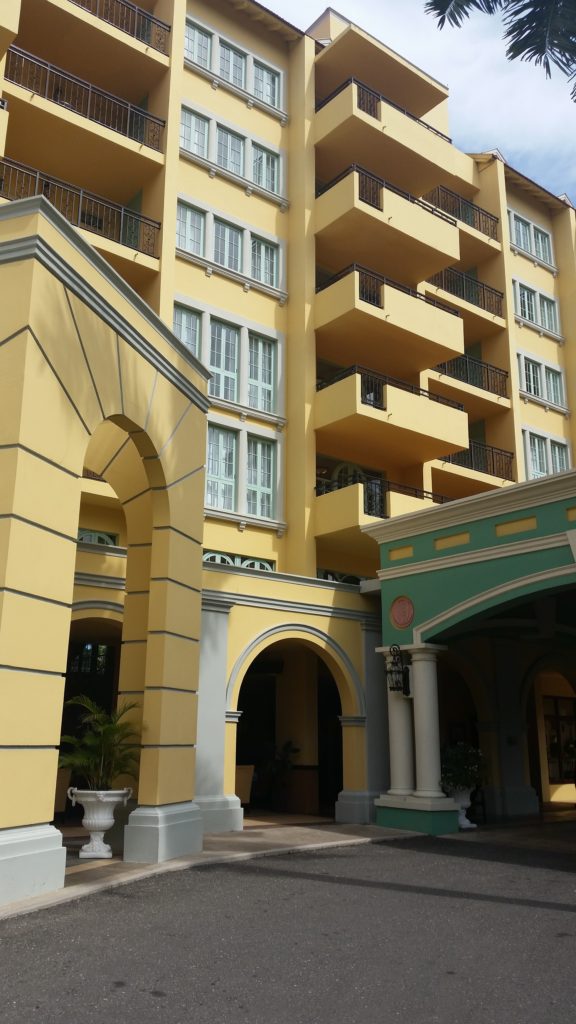 As soon as we entered the airy lobby we were greeted by a bellman with a welcome drink in-hand. That was all it took to affirm that we'd made the right decision in selecting this hotel. It was just what my aunt needed.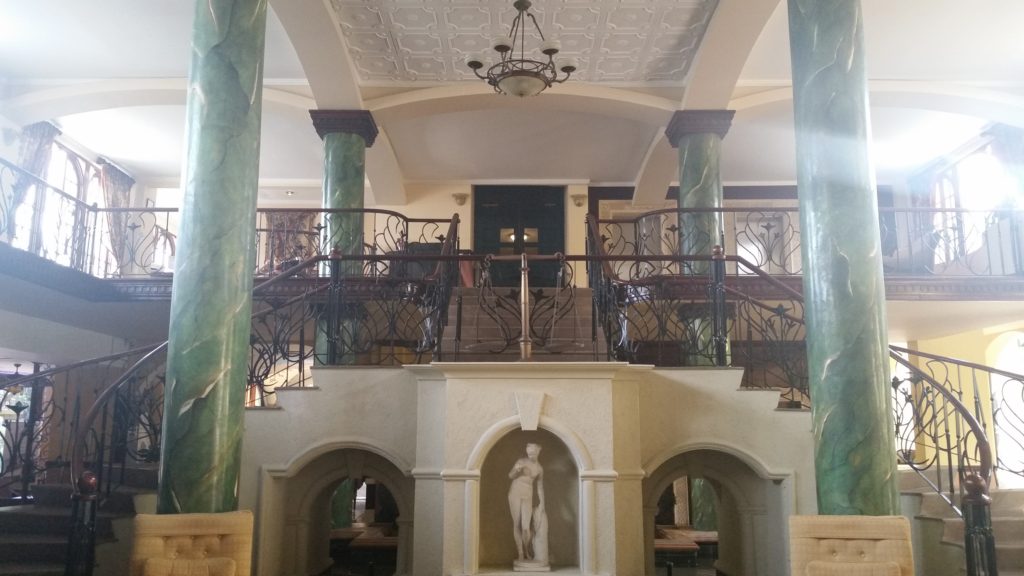 The accommodations
The property has 250 guest rooms with a variety of layouts that spread across three buildings. Each room boasts Colonial-style furniture. Picture regal four poster beds made from sturdy mahogany wood and nightstands and lamps  in the same period style.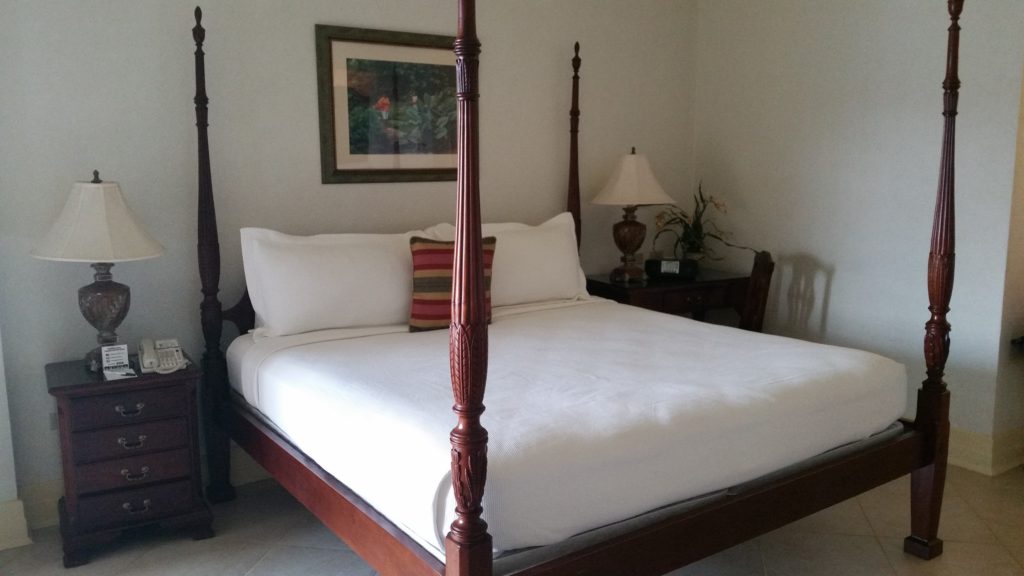 We stayed in the Diamond Concierge guestrooms that provided balconies with fantastic ocean views, fully-stocked mini-bars including replenishment without incurring extra charges, elegant whirlpool baths, his and her bathrobes and slippers and 24-hour room service.
Amenities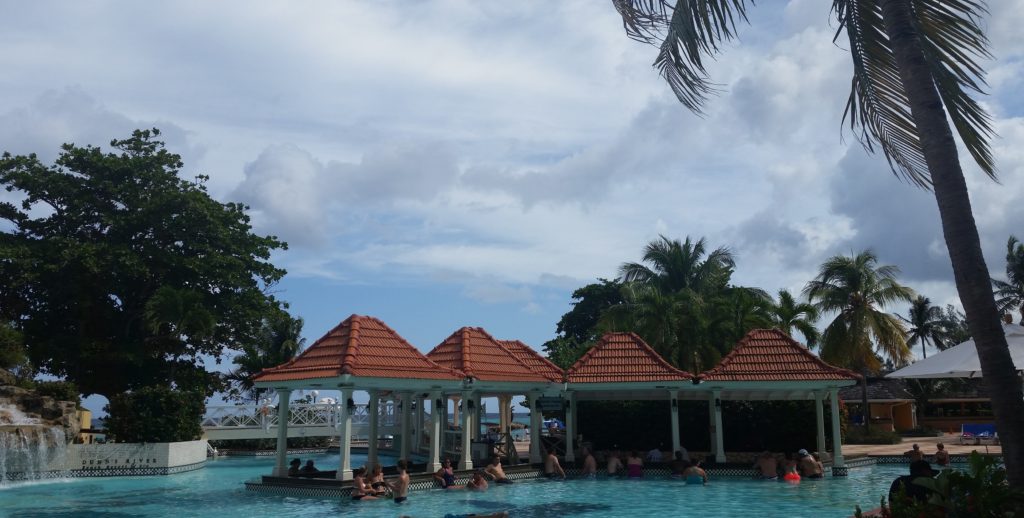 There are beach cabanas; six restaurants; six bars; two swimming pools, one with a water feature and a place for dive-in movies. And if that alone is not enough, guests also have access to tennis courts; a fitness center; a 9-hole pitch and putt golf course; a hair and nail salon; and a full-service spa on-site. The all-inclusive rate covers all meals, food and beverage and non-motorized watersports such as kayaking and sunfish sailing.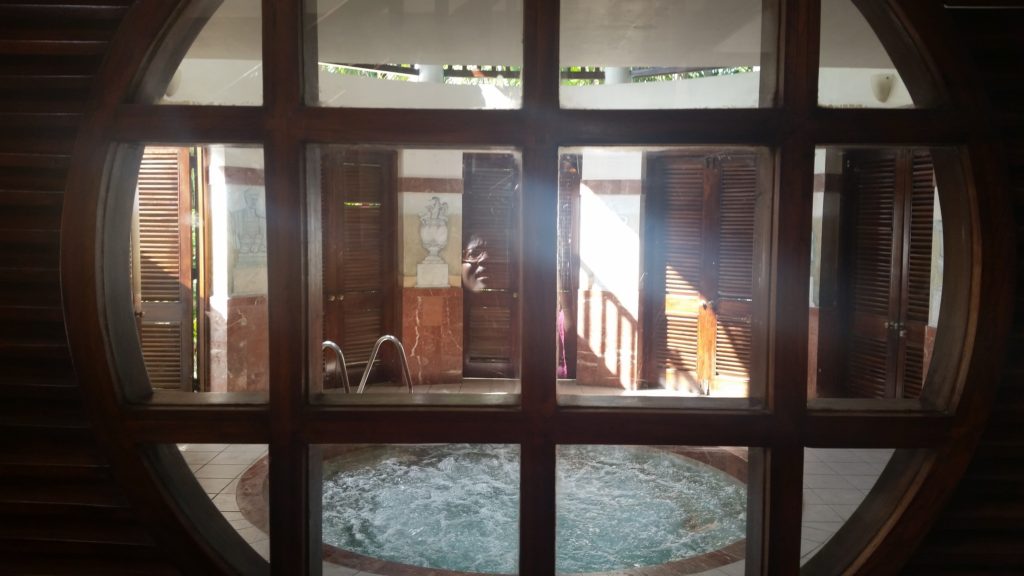 The Radiant Spa – a quiet oasis from the hustle and bustle of the resort – features a range of massages and a variety of other treatments.
Dining
Dining options range from casual to formal. The Aquamarina Beach Grill, open from 11 a.m. – 7 p.m., is flip-flop and swimsuit friendly. It serves light fare like burgers, jerked chicken, fries and made-to-order sandwiches right next to the beach.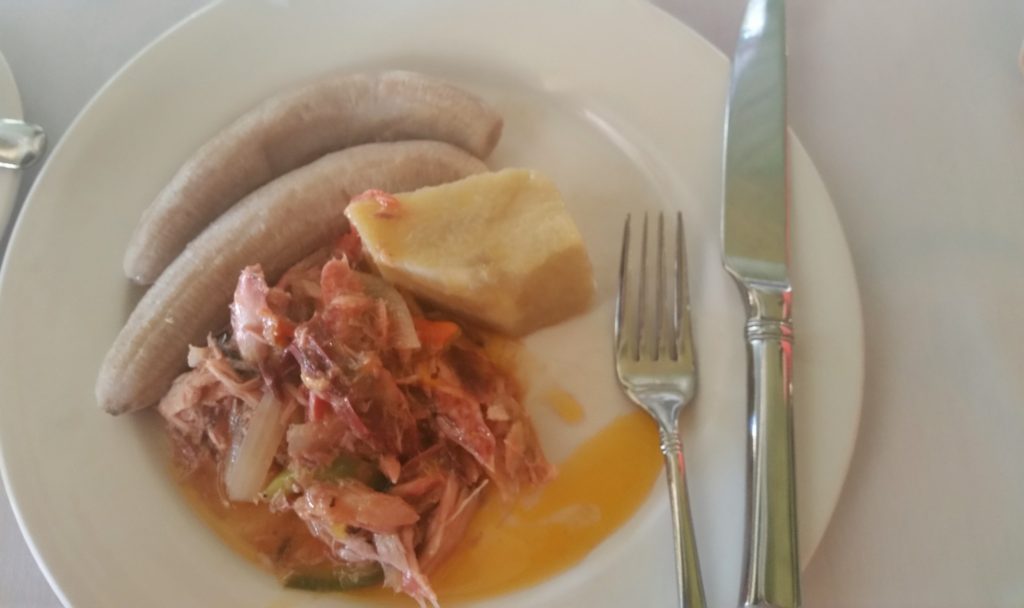 The Coral Café, which requires a resort casual dress-code, welcomes guests for buffet breakfast at 7 a.m. and lunch at noon. Its specialty is international cuisine. The more formal Platinum restaurant, which features the best of Caribbean cuisine, is the place to be for a-la-carte breakfast from 8 a.m. – 11 a.m. or dinner between 6 p.m. and 9:30 p.m.
I heard great things about the Japanese restaurant, Jade Samurai, but I didn't dine there. I didn't indulge in any pizzas from Court Jester's either.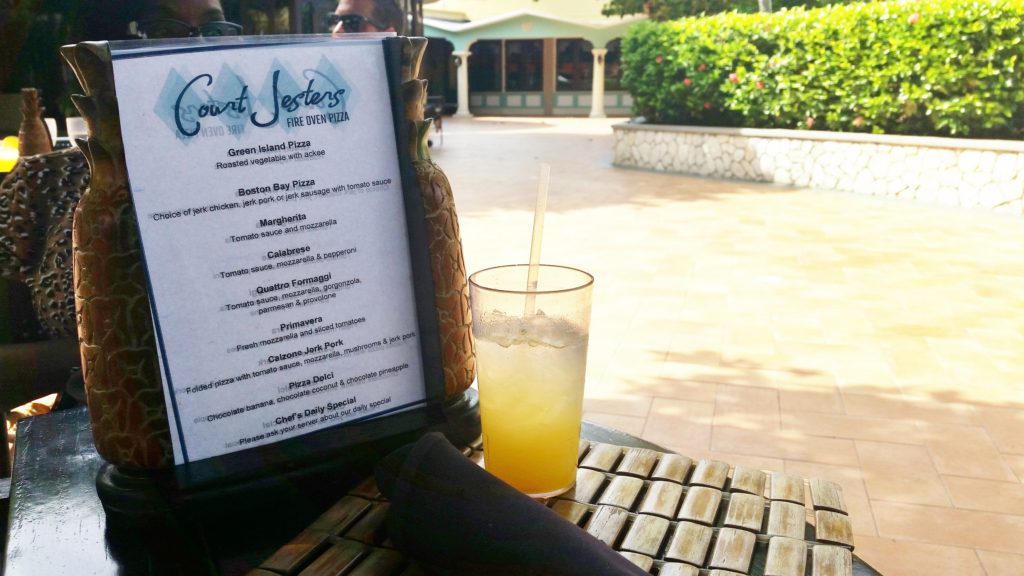 Moonstone, the Italian hotspot, was closed on Friday night to allow guests to dine under the stars. The popular weekly program sets up dinner al aire libre on the pier where you can enjoy a pre-set three course menu while you watch the anchored boats bob idly in the ocean. I was told private beach dinner packages also were available.
Two major hang outs where drinks flowed freely were the Sunken Treasure Swim-up Bar, open from 10 a.m. – 6 p.m. and the Emerald Tree Lounge, which stays open late.
Activities
Guests can do as much or as little as they want at the resort. Each morning, consult with your local paper – the Jewel Times – for an outline of the planned activities for the day. It is available in the lobby free of charge. Power walks, golf, tennis drills, beach and pool volleyball, aquasize and reggae dance classes, water balloon and bean toss options are some options. Sing-a-longs at the piano bar and high energy Cabaret showcases featuring prominent Jamaican entertainers, are others.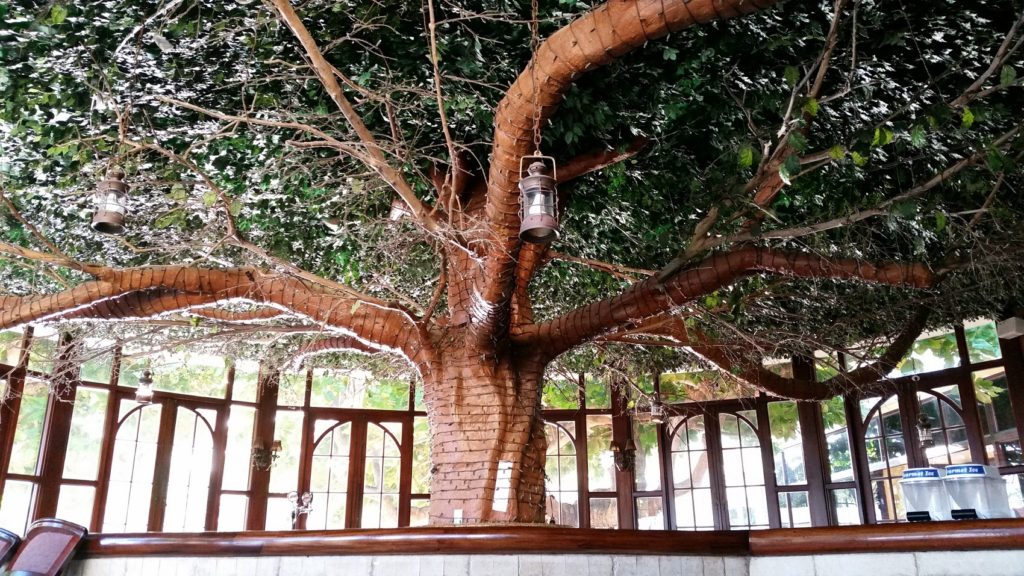 Nearby attractions include Dunn's River Falls, the Dolphin Experience, Mystic Mountain, Turtle River Falls and Gardens, Seville Great House and Shaw Park Gardens.
Value
I found the value fair considering everything that was included in the rate. You will be fine if you don't go expecting top-shelf liquor and Michelin-star food.