I saw my first working windmill in Holland in a village called "Zaanse Schans".  Did you know that at one time Holland had close to 10,000 windmills? They were used for industrial purposes (dyes, chalk, barley, rice,  etc.) and for pumping local water.  Today that number is down to about 1000.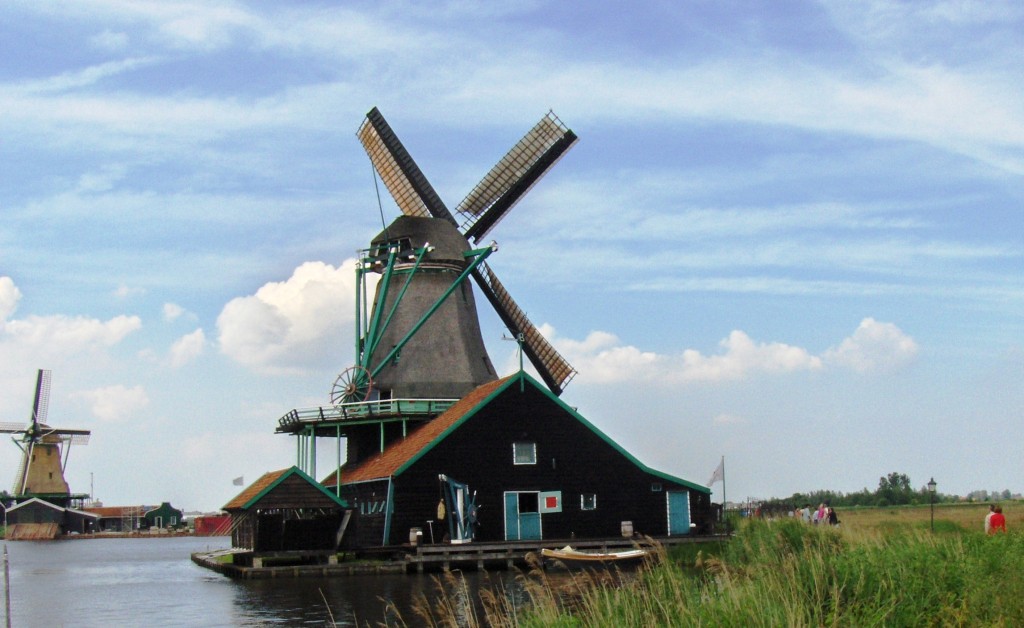 At the village, a shoemaker demonstrated how to make Dutch clogs. In less than five minutes, my tour group observed an automated process that previously lasted at least two and a half hours by hand. (Click here for video)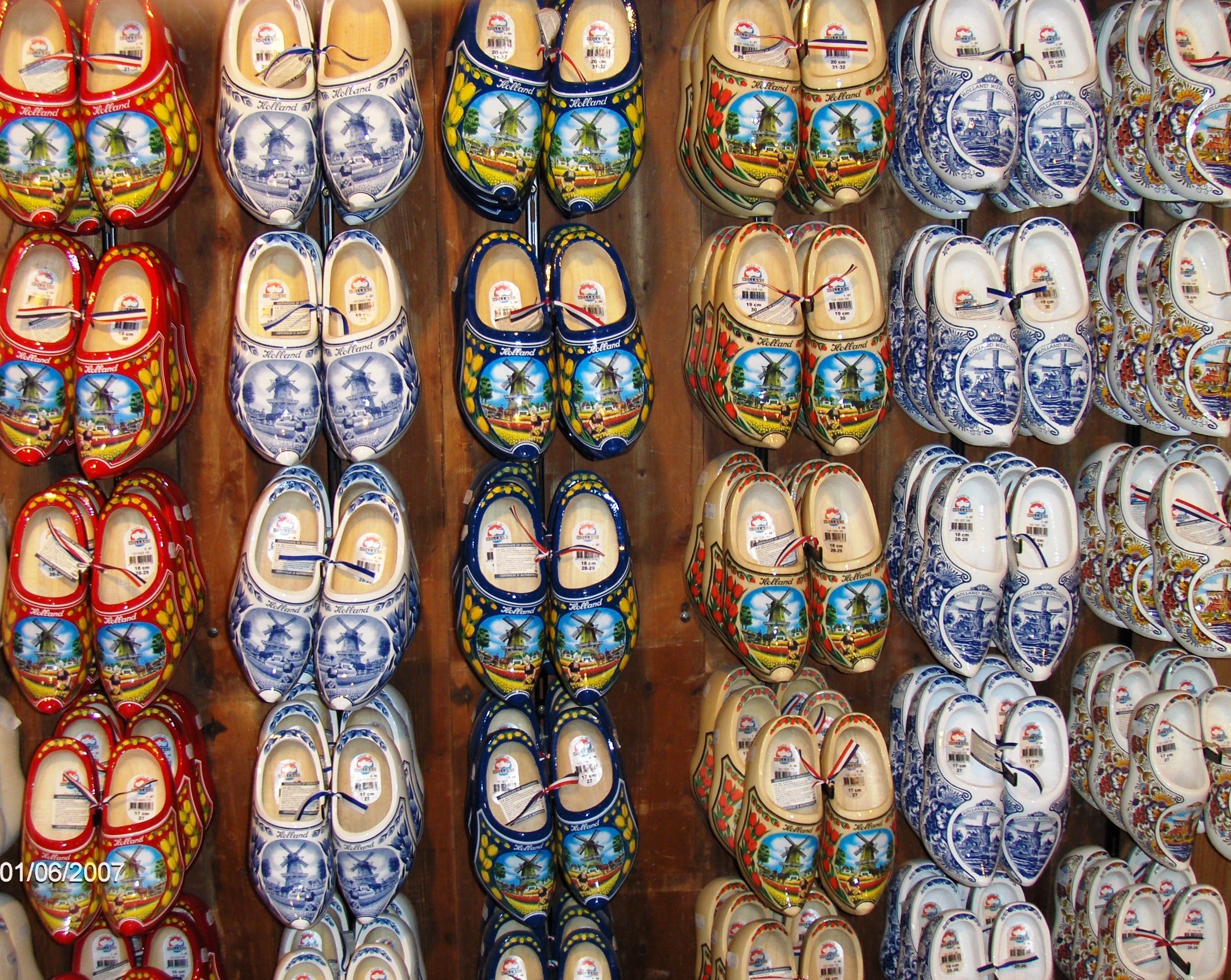 According to our tour guide, clogs are still relevant today. The country has a humid climate and it rains frequently, so the shoes come in handy when people are working in the garden. They leave them outside when the work is done and when it's time to get new ones, the old ones are filled with earth and plants and they are hung up as decoration. Feeling to purchase your very own multi-purpose pair of clogs? Caution: Buy them a half size bigger and make sure you own extra thick socks.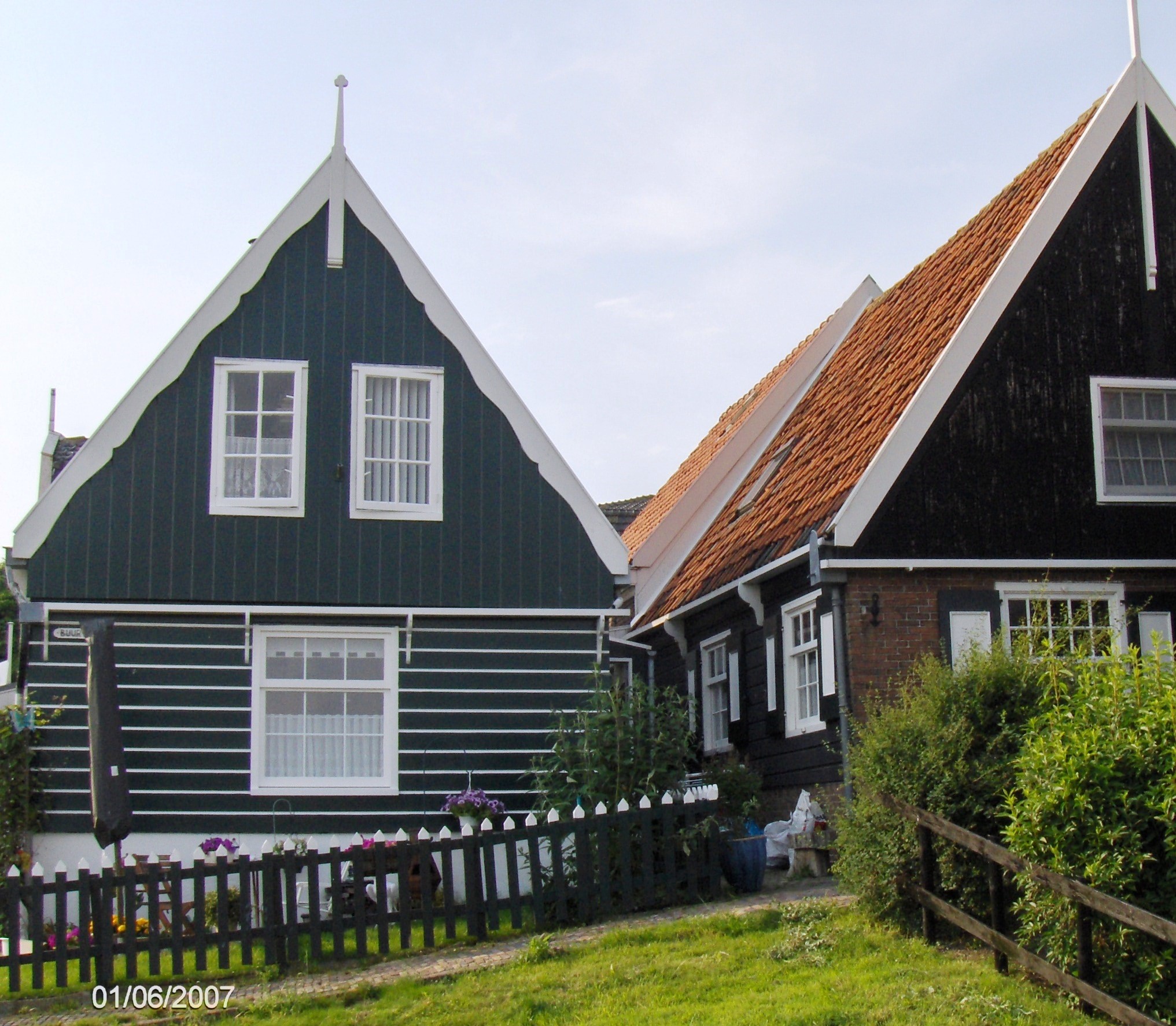 The tour also took us to Volendam where we sampled poffertjes; must-have junior pancakes that are smaller and fluffier than their American counterparts. They are treated more like snacks or desserts than breakfast items and are served with various things on the side. I had mine with raisins in brandy, but you can try other combinations like pistachio ice-cream. Yummy! Smoked eel is a local favorite but I opted out of trying that delicacy.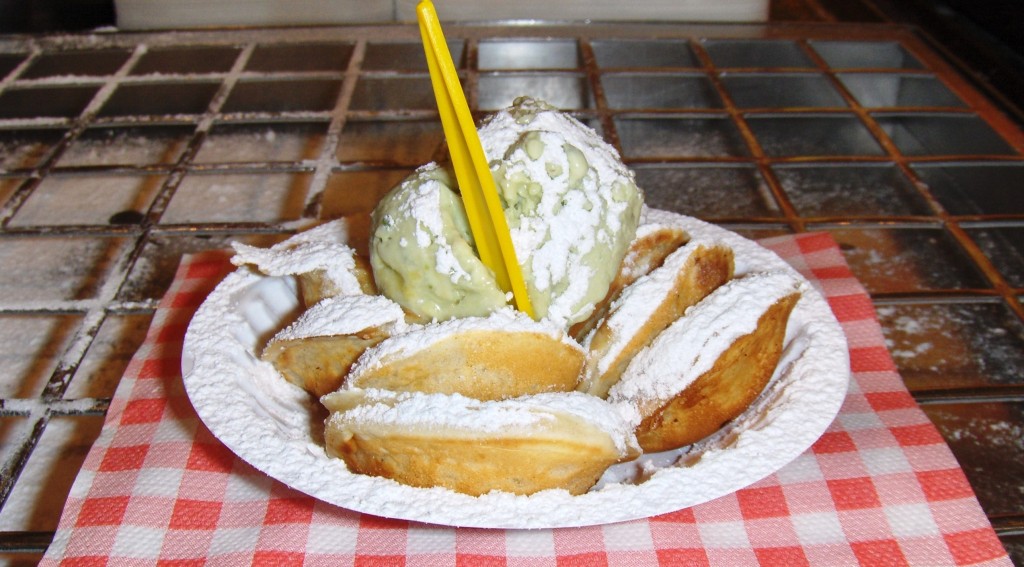 The Cheese Factory tour was rushed but the Dutch products were a hit.  I had no idea that they were so diverse …and tasty! There was spicy cheese, cheese with chives and herbs, chilli flavoured cheese, smoked cheese, low fat and full fat cow's milk, goat's milk and sheep's milk varieties.
I also learnt that Holland has four million cows and uses approximately 30 liters of their milk daily to maintain its famous industry.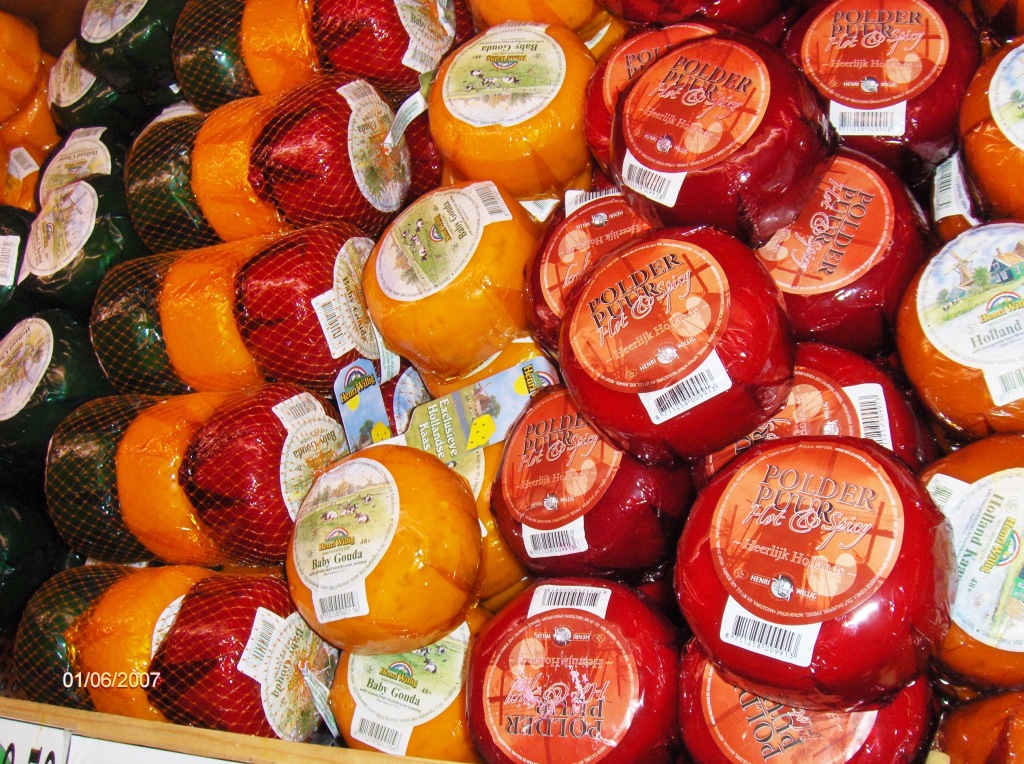 Editor's Notes:
I'd like to share a few other general observations from my time in Amsterdam. I noticed that the Dutch really like ice-cream.  Locals feed their daily dairy obsession, no matter how chilly the weather.
Also, the nonchalant use of male outdoor urinals were something to behold – and smell.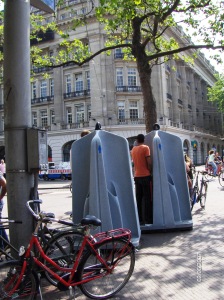 Plus, be prepared to encounter manic bicycle riders who have more rights than motorists and pedestrians, multiple street theatre entertainers, and pickpocket warning banners across streets.
Finally, I am positive that the Dutch have some of the tallest people in the world – or I'm way shorter than I thought!