Description
Jurneazee is packed with fun, printable activities for family members aged 5 to 65+. It features 33 different exercises that will keep toddlers, teens, parents and grandparents entertained at home or on a trip. And the best part is, there's no need for tantrums or fights over sharing one book!
The exercises are all travel-related, and off-line, so while your family members stay unplugged and engaged, they can learn about locations, events, and cultures – at home and abroad.
What's included:
 – 5 Coloring pages
 – 5 Crossword puzzles
 – 5 Bingo cards
 – 8 Scrambled Word puzzles (7 words each category)
 – 10 Word-Finds
 – Answer sheets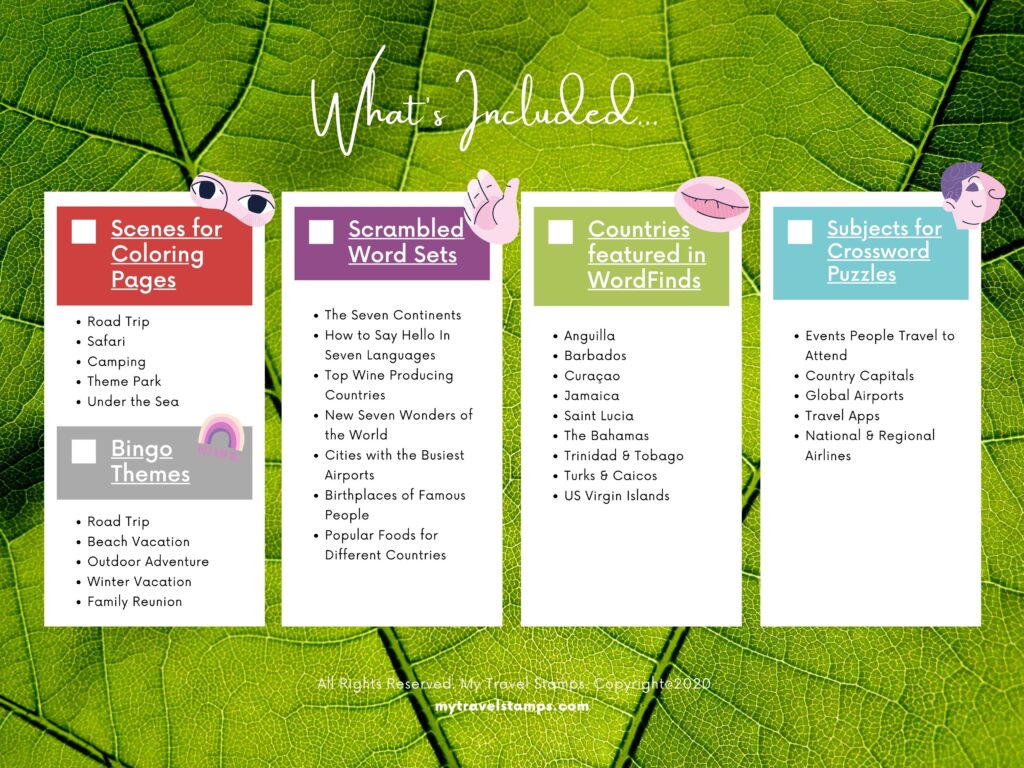 You can buy the complete Jurneazee Trip Activity Packet and SAVE or buy the individual sections based on your preferred activities.  Please note you have one download per purchase. Just click on the download link and enjoy!