Picture this. You've finally gotten your requested time off, and you're about to embark on a fun-filled 'bae-cation' with a long-term partner, or a hot new flame. But although sparks are flying right now, life is unpredictable, so you can't be sure he or she will be around by Christmas. Heck, the jury is out on whether or not you two will still be an item in the post-vacation week.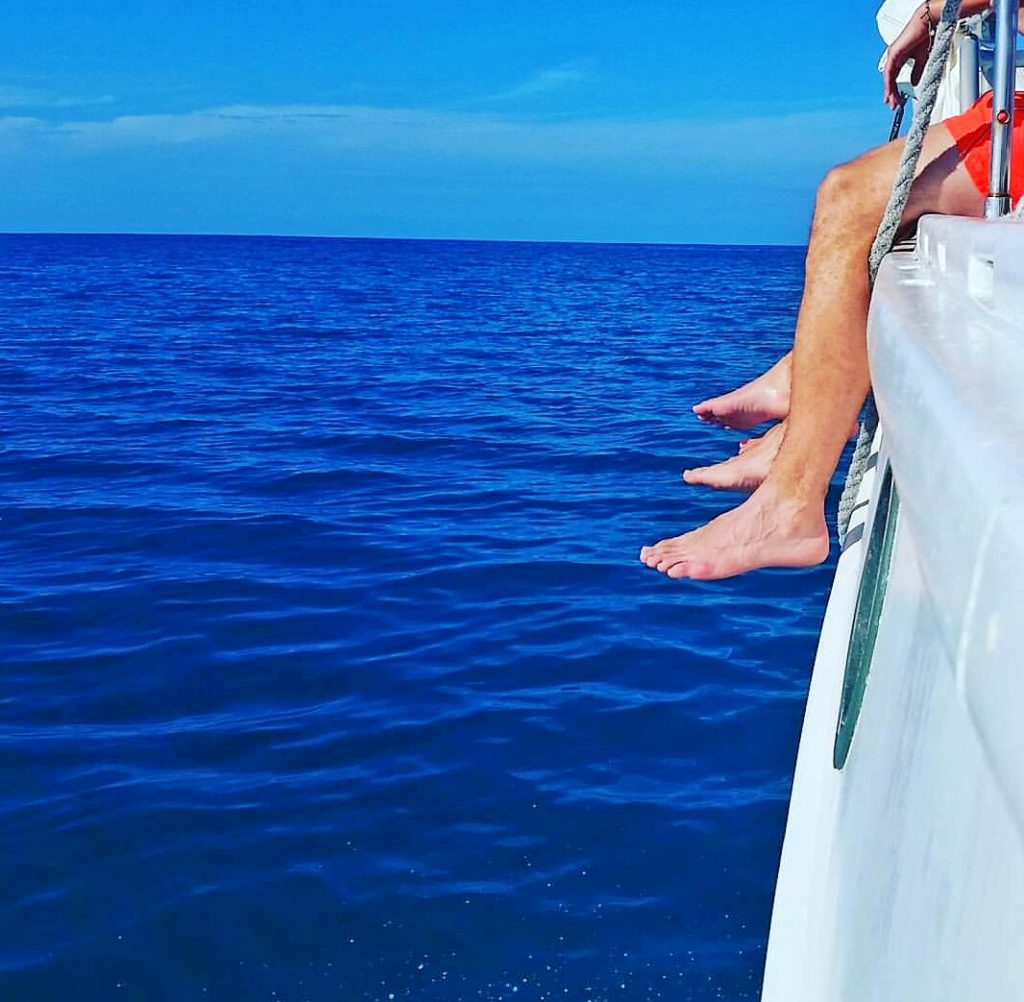 If that happens, how do you handle the delicate matter of vacation photos? Things can get complicated if the tried-and-true romance ends with a messy breakup, or the new one burns out shortly after your trip. At the end of the day, no one enjoys the awkwardness that stems from not being able to share holiday pictures with family and friends. It's even worse being subjected to undue pressure to delete them, especially if you've just returned from a destination you'd been dreaming of visiting for a long time.
Okay, don't freak out…yet. I've studied the photography techniques of some image-savvy social media influencers that will make your 'Gram and Facebook feeds still slay. Even better, they're guaranteed to elevate your social envy game while your pics remain ex proof.
Here they are in no particular order:
1. Use the angle and location of natural light to your advantage. Shoot into the sun, and play around with the lens flare for special effects. In this example, you can't really see the guy's face, can you? That's the idea.
2. Show the back of your heads. This style places greater emphasis on the destination or details in the background than the person who's sharing the scene with you.
3. Set up a unique perspective shot, preferably one that positions the other person far, far away.  In this fun example, one half of the dynamic duo looks like a bite-sized snack.
4. Only show parts of your torso in the frame. This could be two sets of feet hanging over the edge of a boat or cliff, limbs intertwined in a hammock on the beach, or you simply holding hands. Murad and Nataly Osmann have made a name for themselves by holding hands in their popular #followme series. Take a page out of their book, and capture images of yourself holding the hand of your boo in front of stunning scenery or notable landmarks.
5. Pose in profile, and go for maximum landscape impact with a long-range 'tripod selfie', or ask someone (who looks trustworthy) to take your picture from a distance. They key is to ensure your faces are not visible.
6. Up the wow factor by getting playful at sunset – in silhouette!
7. Suit up with protective gear and go deep.  As you can see, diving gear does a great job of masking distinctive features when underwater.
8. Use a direct overhead angle (maybe even a drone) to get a bird's eye view of your desired scene. Accessories like hats help with anonymity.
And since this is couples related, I'll add a 9th, or let's call this my 8 (+1) tip:
If you get caught up in the moment and forget to think about this potential soon-to-be-ex etiquette, just use Photoshop to erase the hurt, pain and shame. Upgrade him or her to your favorite celebrity! That's what 19 year-old Baylee Woodward did when her boyfriend (and frequent travel buddy) called it quits. She covered her ex's face and cheekily pretended she was dating Zac Efron instead. And she went viral because of it!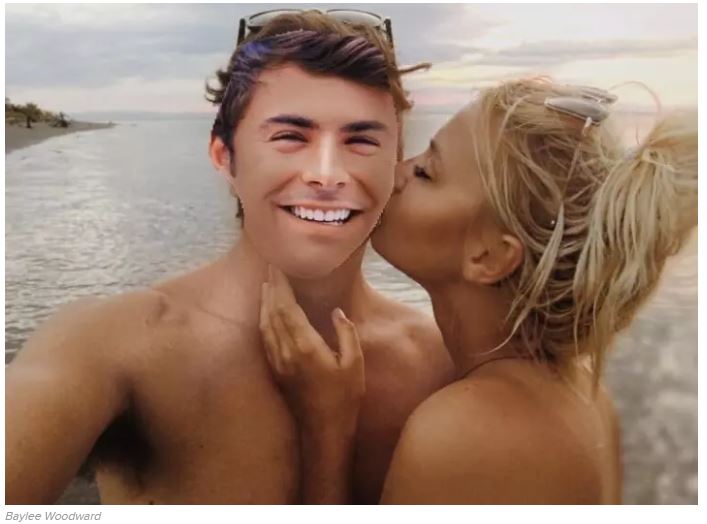 Funny, huh? You can see her "upgraded" Facebook album here.
__
Thank you for stopping by to read my post. If you dig it, please PIN it and/or share it with some of your friends.